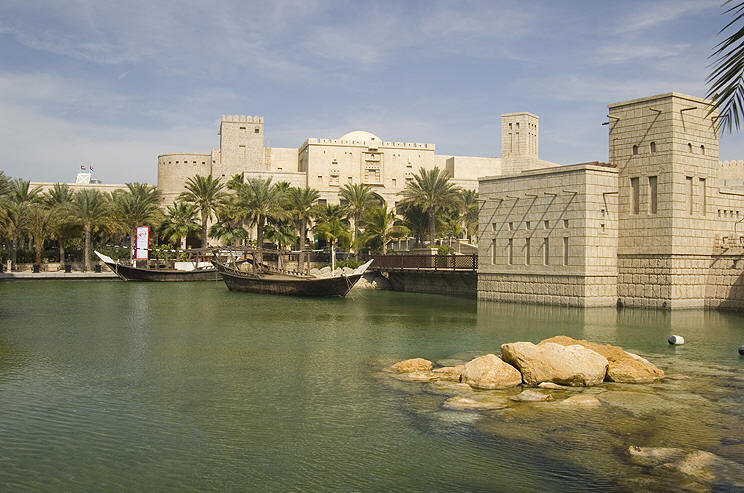 Souk Madinat, Dubai - February 2009
Dubai - February 2009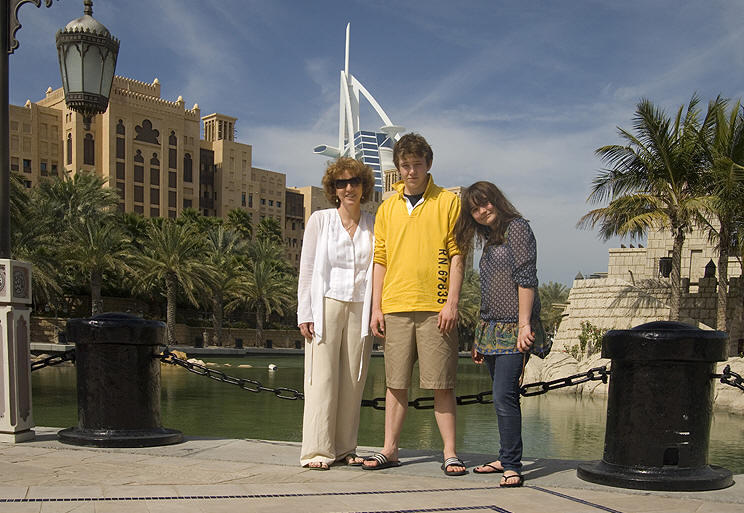 Souk Madinat, Dubai - February 2009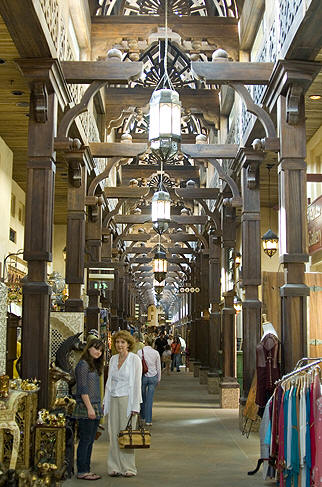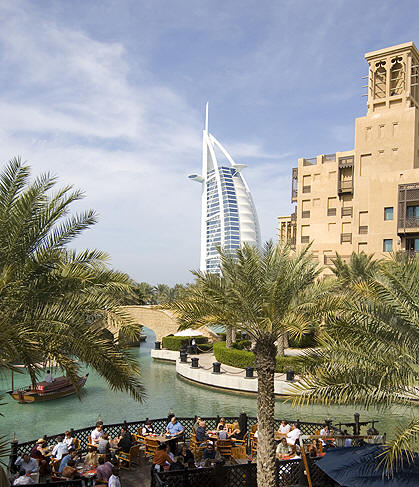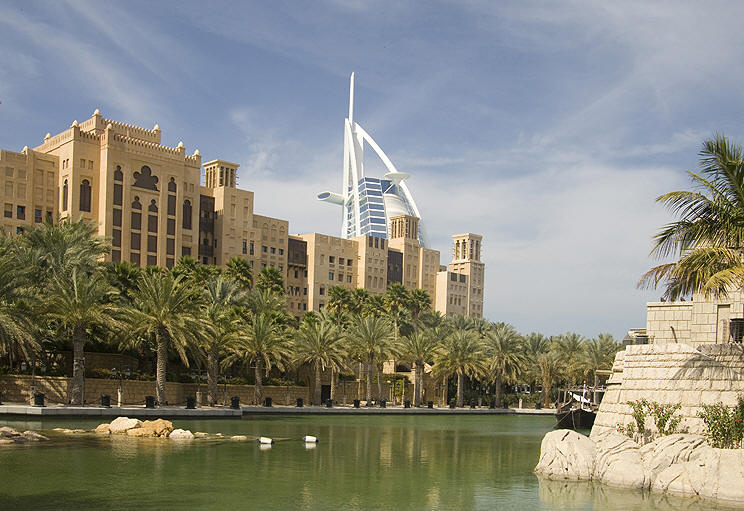 Souk Madinat, Dubai - February 2009
Rugby Sevens World Cup, Dubai - March 2009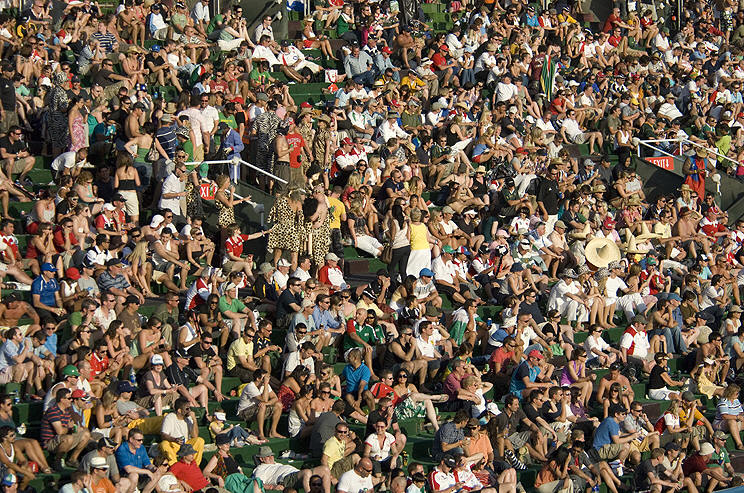 Rugby 7s World Cup, Dubai March 2009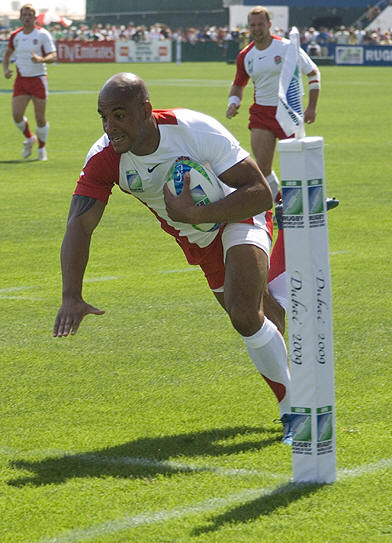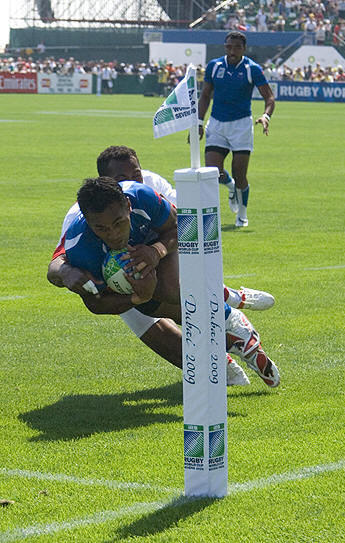 Rugby 7s World Cup, Dubai March 2009
Like their footballing colleagues England contrived to lose in sudden death extra-time in the Quarter finals vs. Samoa. All 4 semi-finalists had not won this competition before (Samoa, Argentina, Wales and Kenya). Wales beat Argentina 19 - 12 in the final.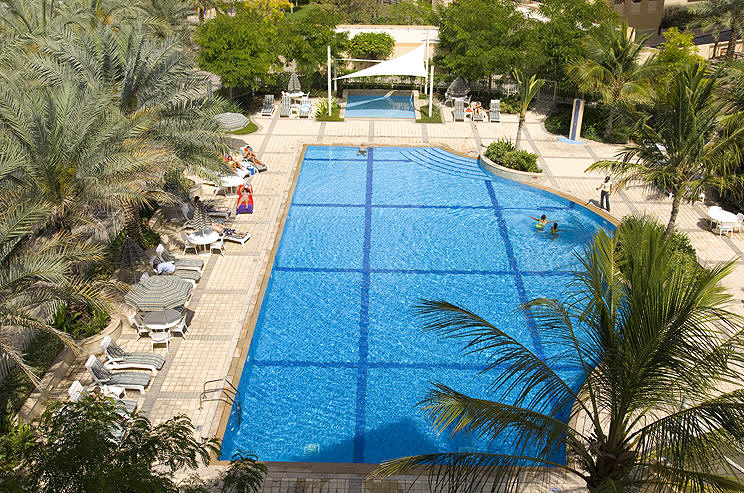 Dubai apartment Pool - April 2009
Fujairah and Oman - April 2009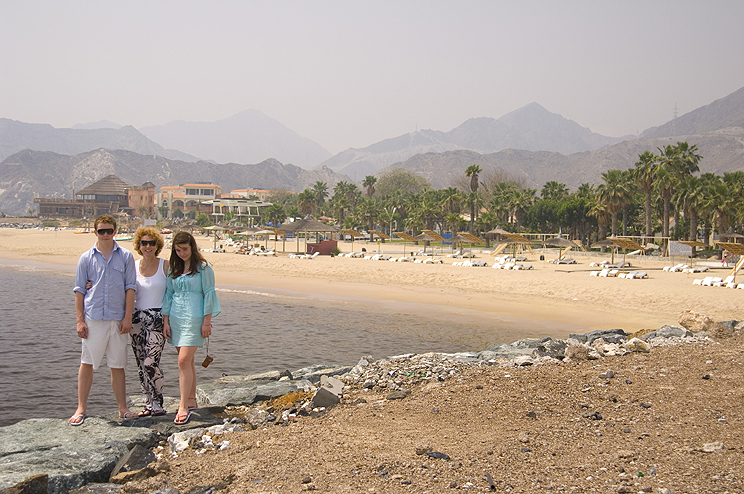 Sandy Beach Resort - Fujairah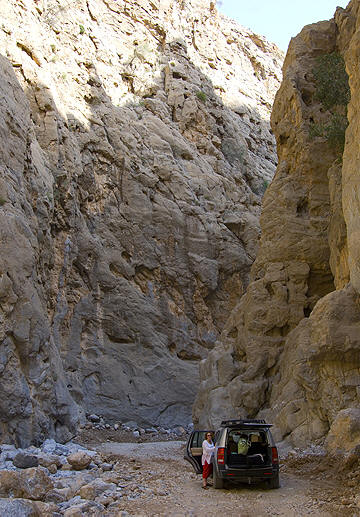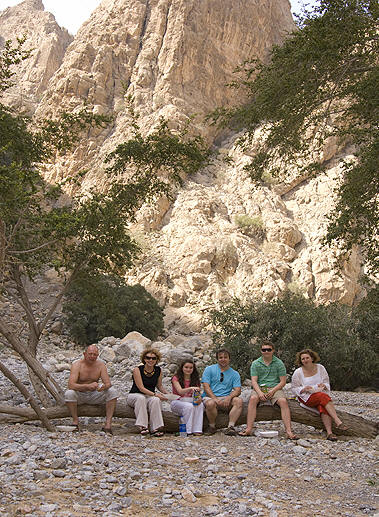 Wadi Bashing - Oman Picnic in a wadi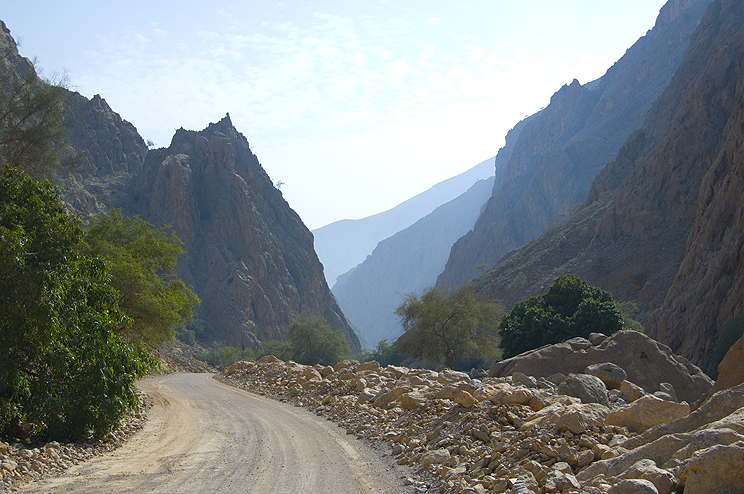 Oman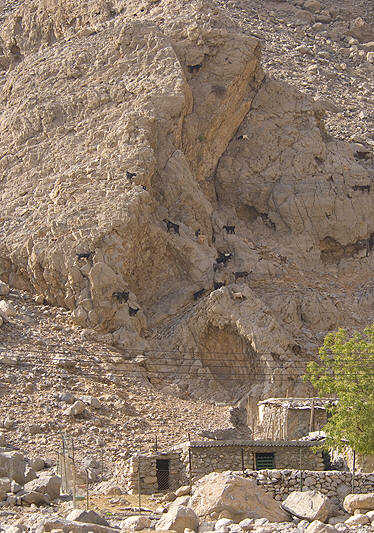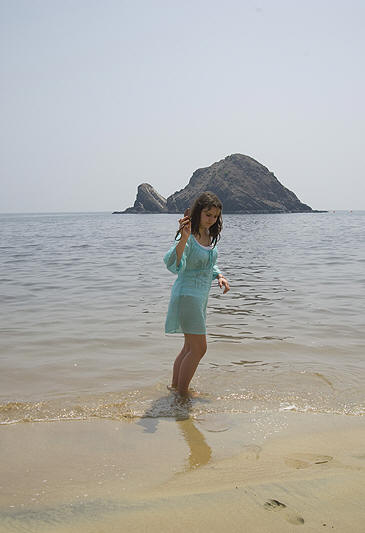 Goats grazing on a cliff face - Oman Verity in Fujairah - near Snoopy Island
Photo taken by a friend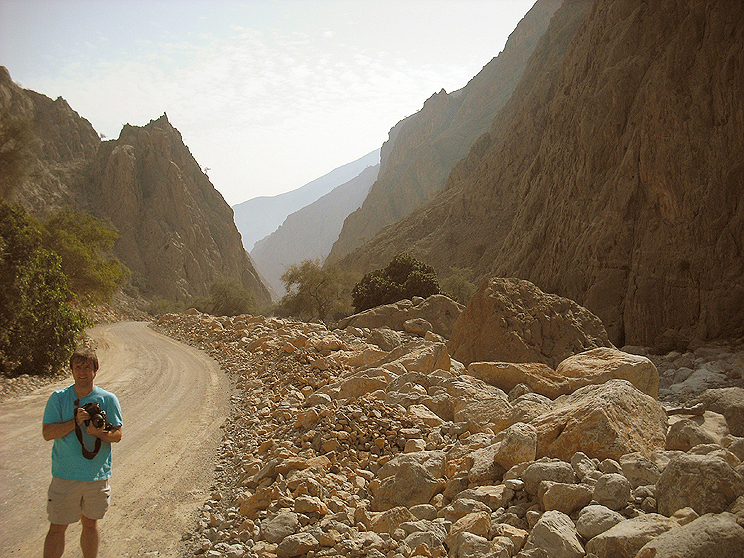 Me in Oman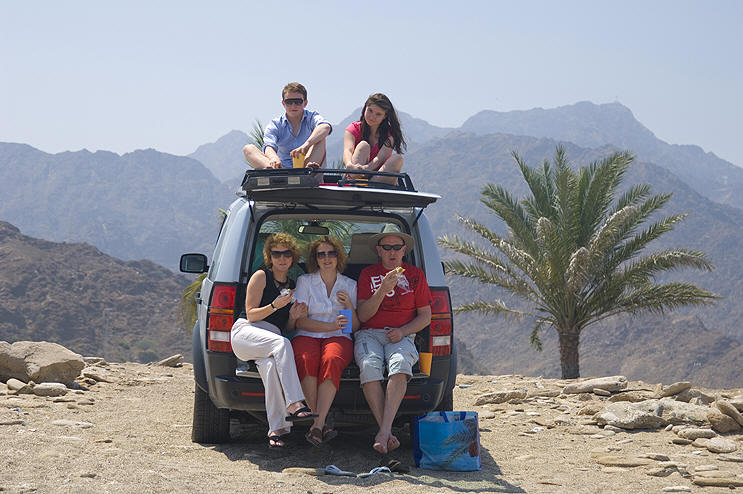 Another Omani Picnic
Road to Khasab, Musandam Peninsula, Oman - April 2009

Fort at Khasab, Oman.
See other trips to Musandam in 2010, 2012 and 2015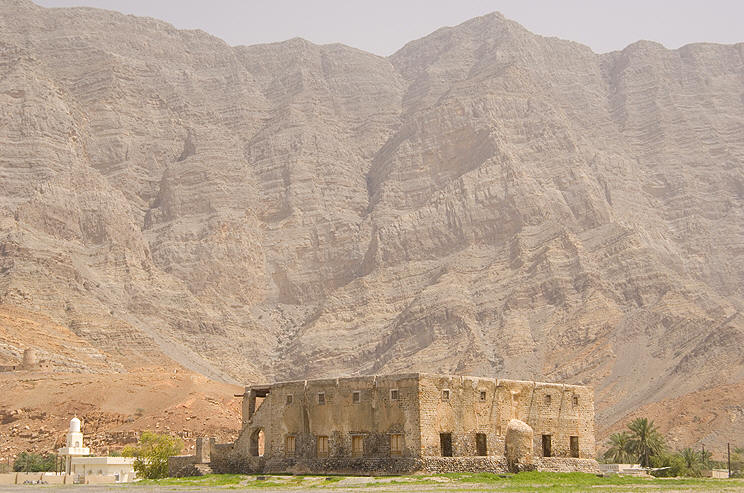 Bukha , Oman.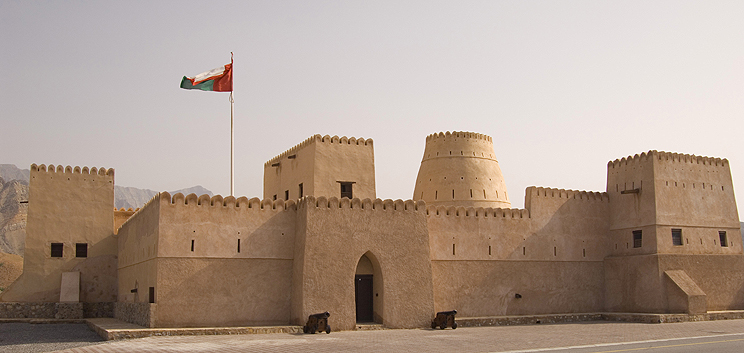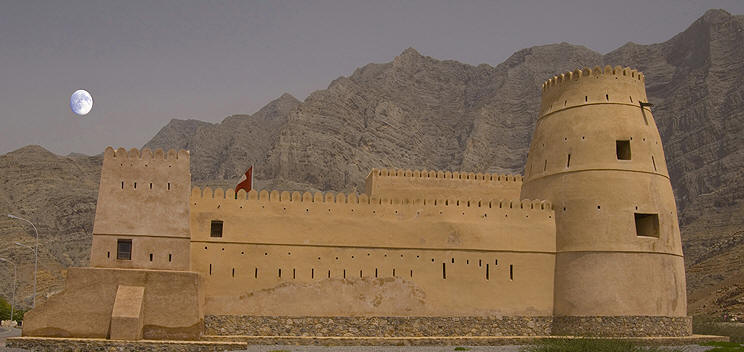 Bukha Fort - Built in 17th Century, rebuilt 1990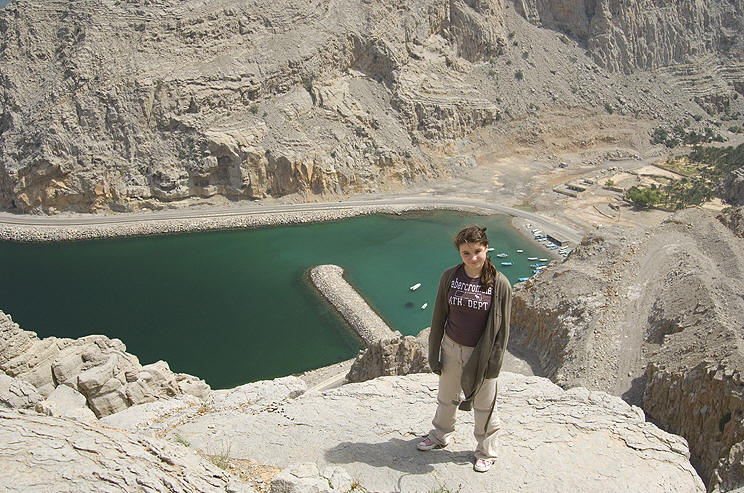 Road to Khasab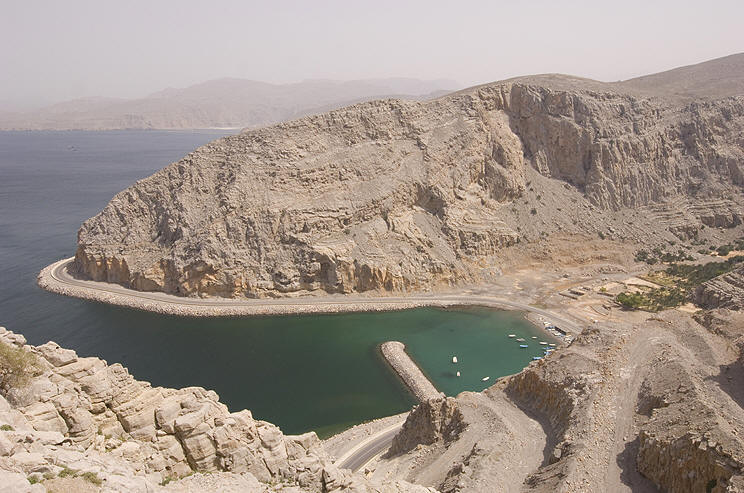 Road to Khasab
Somerset, England - May 2009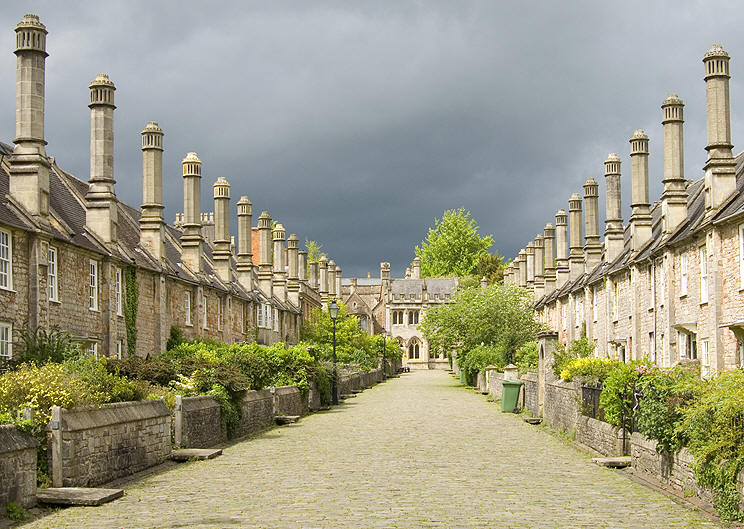 Wells, Somerset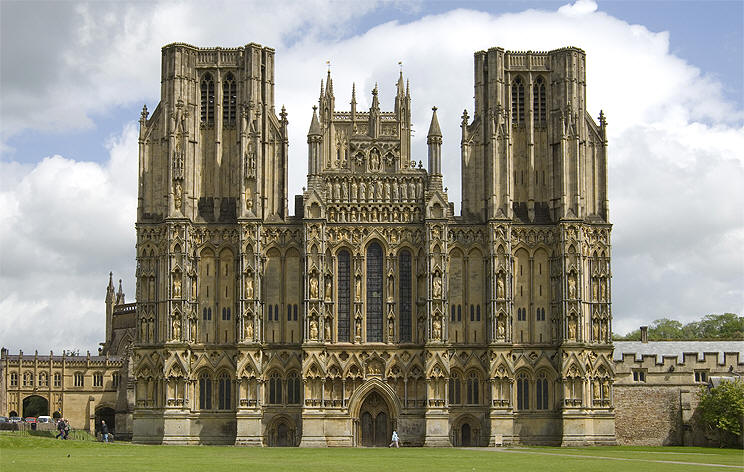 Wells Cathedral, Somerset
Northumberland, England - May 2009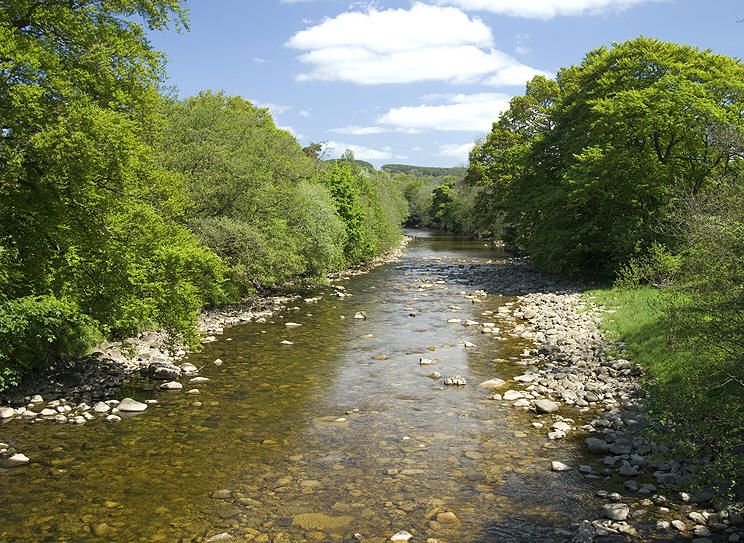 Northumberland, England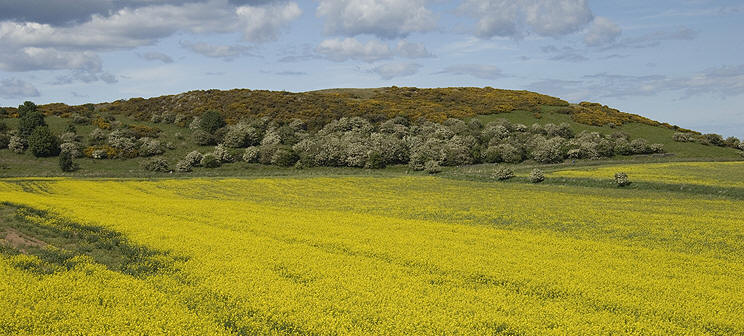 Northumberland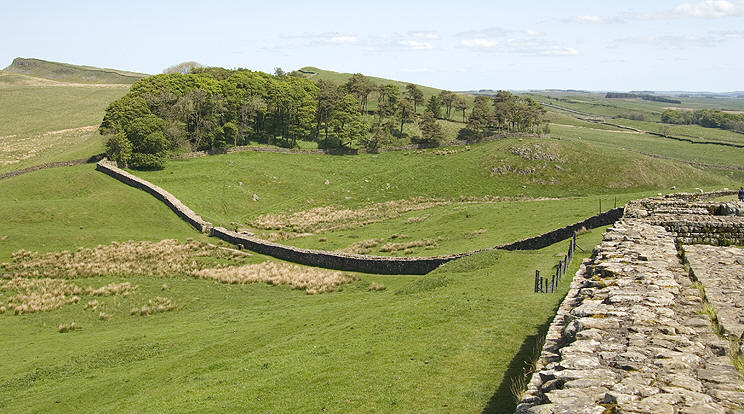 Hadrian's Wall, Northumberland.
Hadrian's Wall is a stone and turf fortification built by the Roman Empire across the width of what is now northern England. Building began after the visit of Emperor Hadrian in AD 122.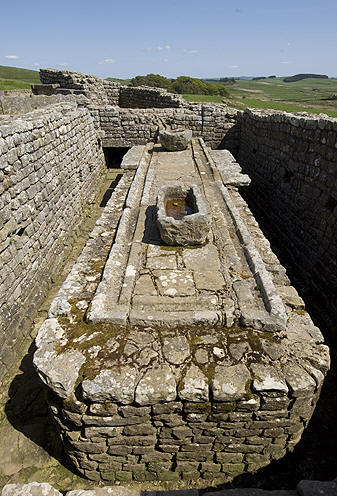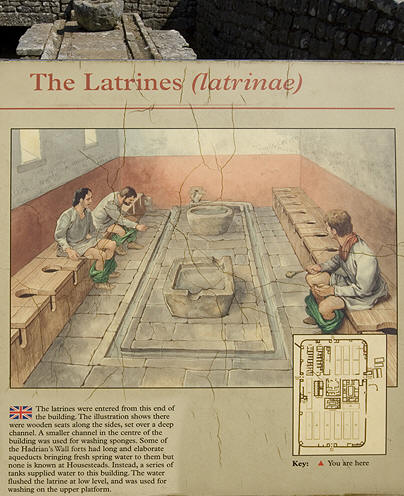 Roman Latrines at a fort in Hadrian's Wall.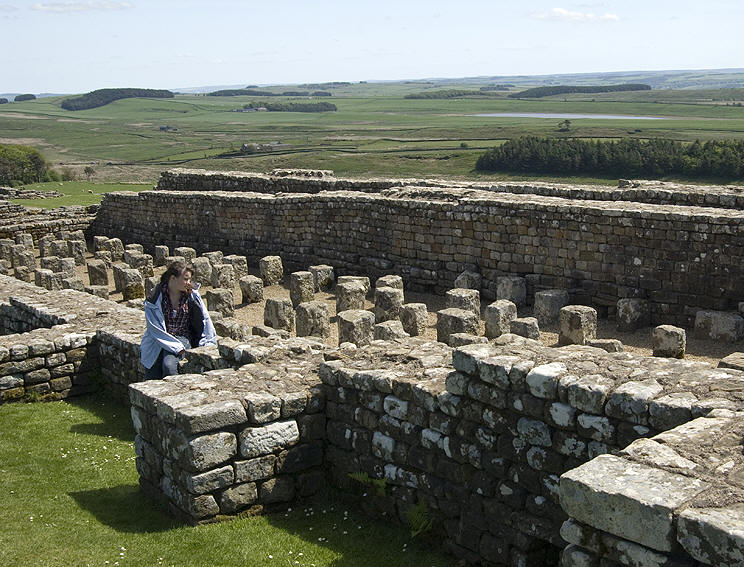 Remains of a grain house at a fort in Hadrian's Wall. The floor was suspended on the pillar stones to allow the circulation of air.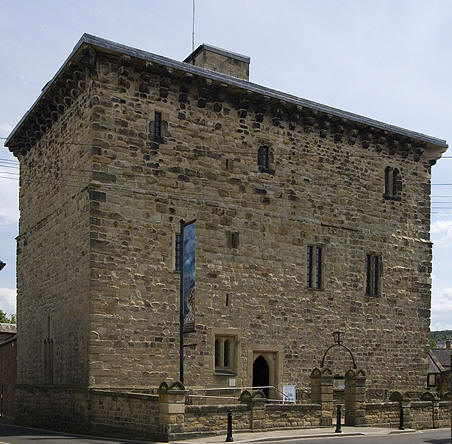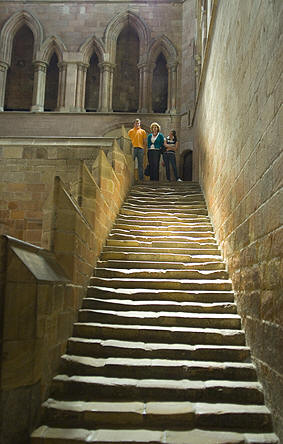 Ancient prison in Hexham, Northumberland. Hexham Abbey.
The Hexham Old Gaol (pronounced jail) is in the town of Hexham, Northumberland, England. It is reputed to be the oldest purpose-built prison in England. The gaol was built under the order of William Melton, the Archbishop of York, in 1330–33. It held prisoners from Hexhamshire and also, in the 16th century, from the English Middle March, before their trial in the Moothall Court Room nearby.

Berwick, Northumberland.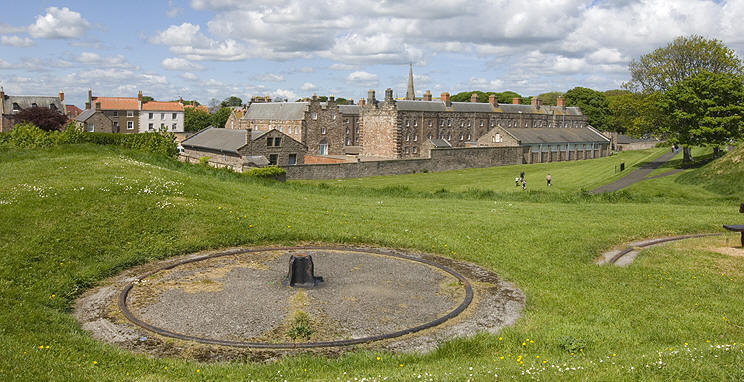 Berwick, Northumberland.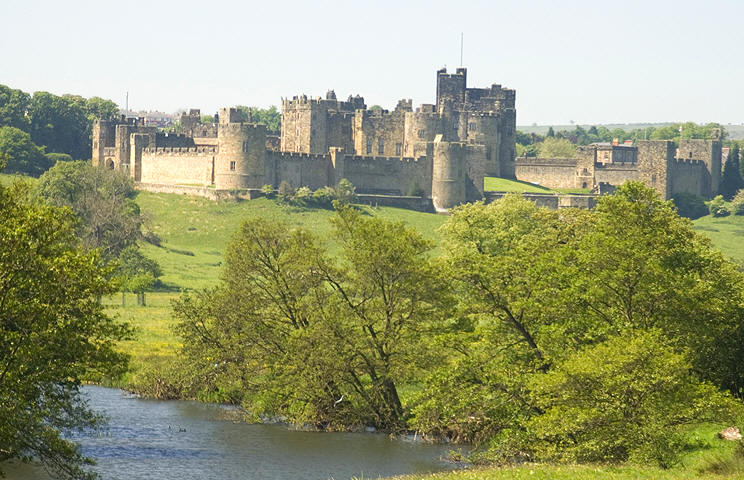 Alnwick Castle, Northumberland
Alnwick Castle (pronounced "Anick") is the second largest inhabited castle in England, and has been the home of the Percys, Earls and Dukes of Northumberland since 1309, making this year the 700 year anniversary. The castle was used to shoot some scenes for the Harry Potter films, notably the scene in the first film where the new Hogwarts students were learning to fly broomsticks.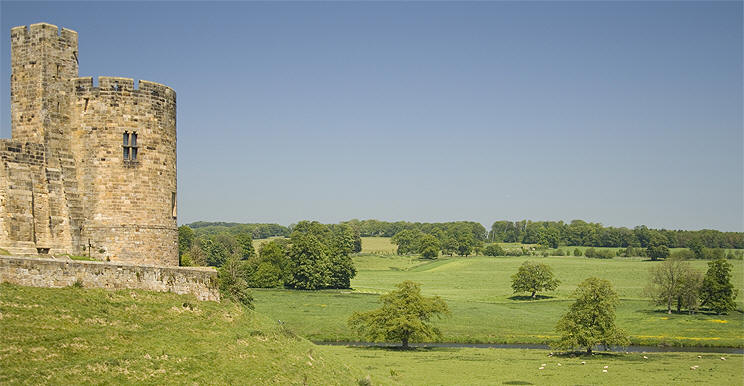 Alnwick Castle, Northumberland.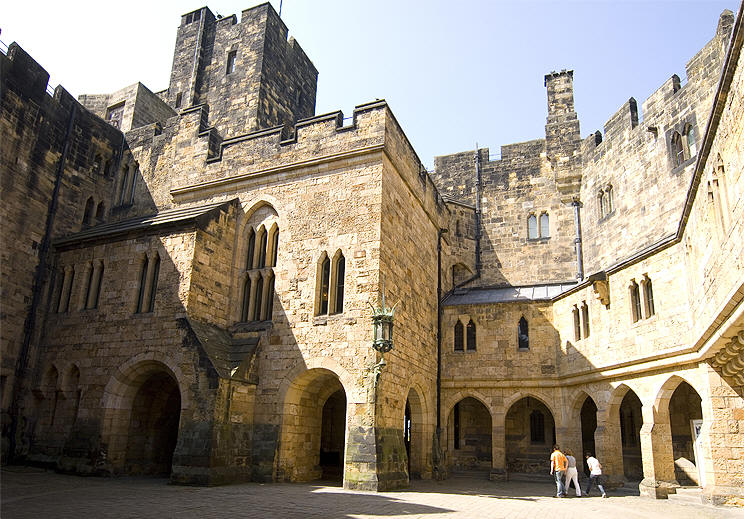 Alnwick Castle, Northumberland.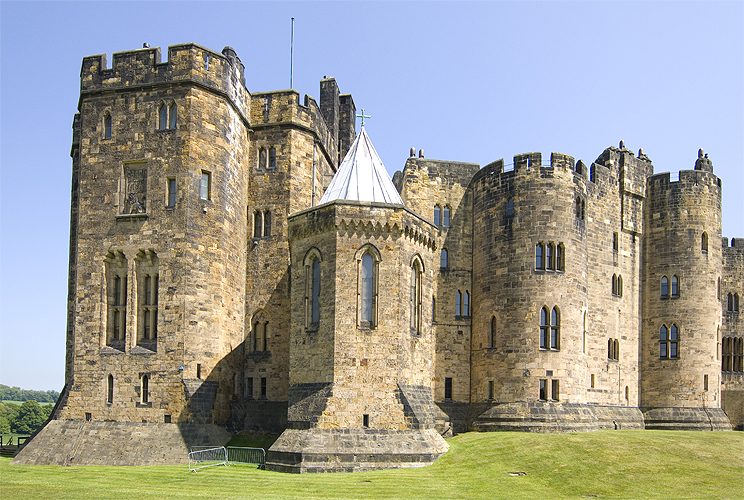 Alnwick Castle, Northumberland.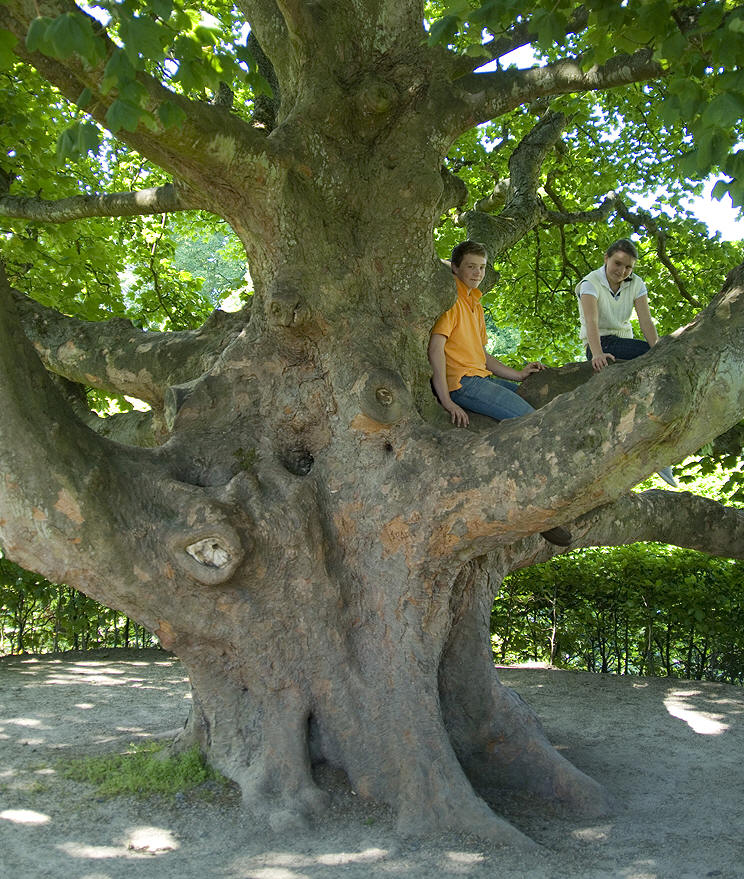 Northumberland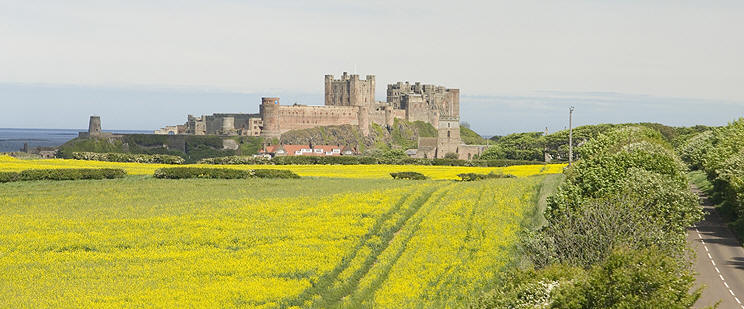 Bamburgh Castle, Northumberland.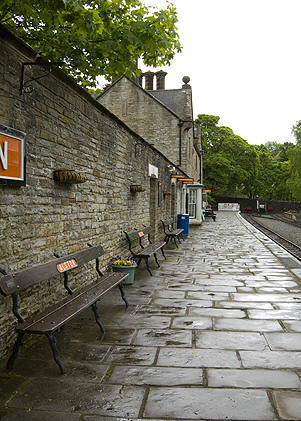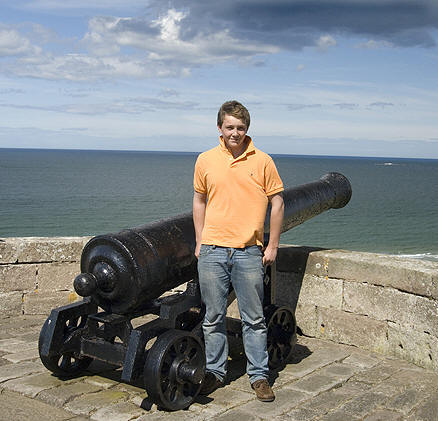 Alston Station Bamburgh Castle.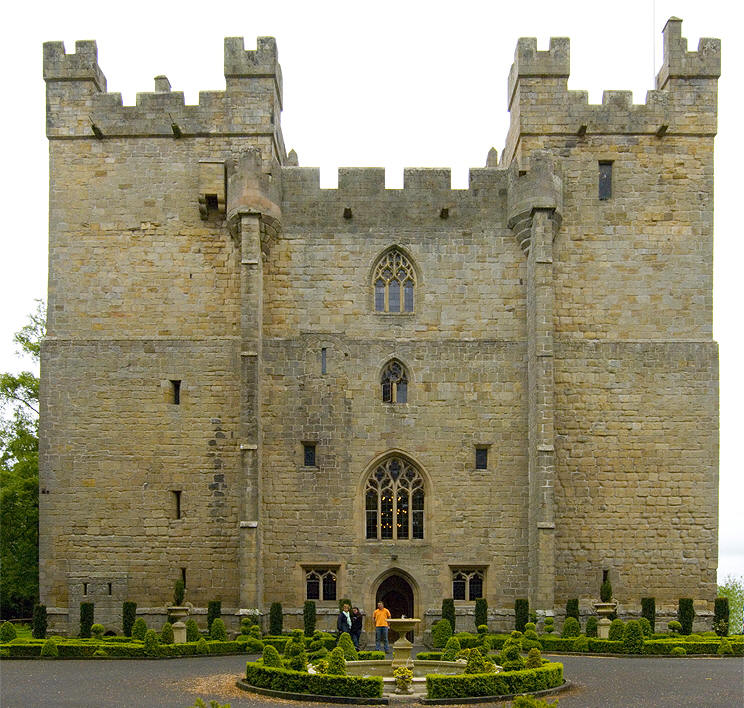 Langley Castle Hotel, Northumberland.
Built in 1350, during the reign of Edward III, Langley Castle has retained its architectural integrity and is regarded as one of the few medieval fortified Castle Hotels in England. It also does a great afternoon tea and evening meal.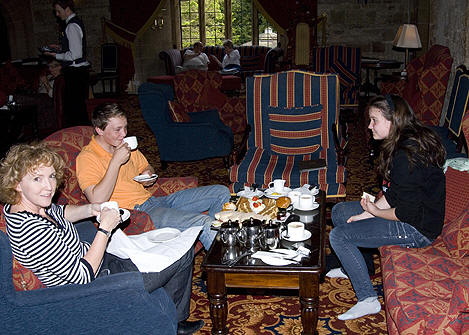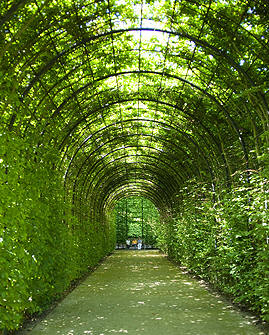 Afternoon tea at Langley Castle Hotel.
Summer 2009 - Dubai
July 2009 and we finally moved into our own rented villa in Dubai. This brought us great joy as we had not seen our possessions since June 2007 when our sea freight was packed up in Chicago. We've been living out of suitcases and living in rented furnished accommodation ever since. Nelson Westerberg did a great job packing and storing our containers for two years - there was very little damage when we unpacked it - despite being stored in very hot and damp conditions. Clair and I worked feverishly to unpack the two containers and set up the new villa to surprise the children when they came from England to Dubai for the summer vacation. Shock and joy was their response as they saw their long forgotten possessions and mementos.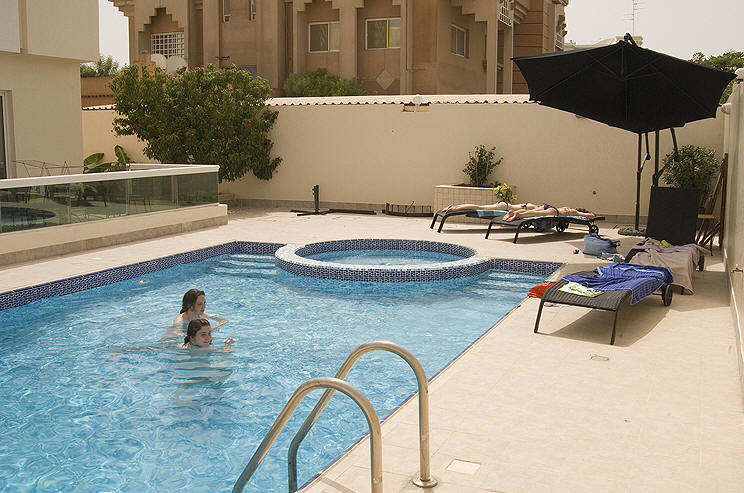 New Villa - finally unpacked after two years living out of suitcases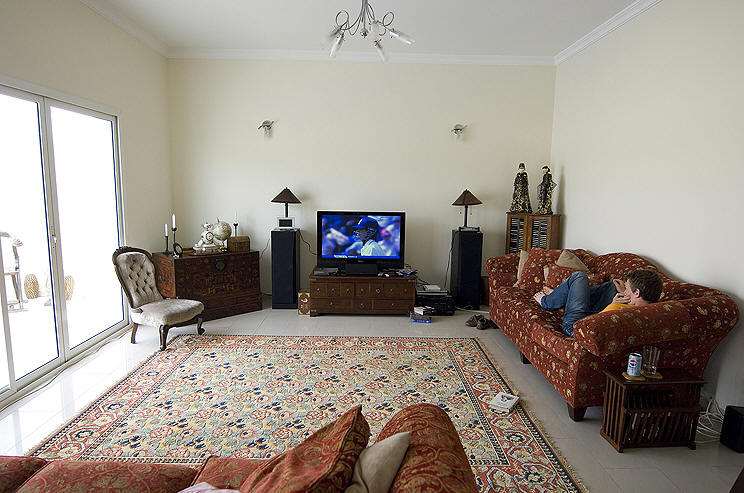 Watching England win the Ashes test at Lords - live on Show Sports 3.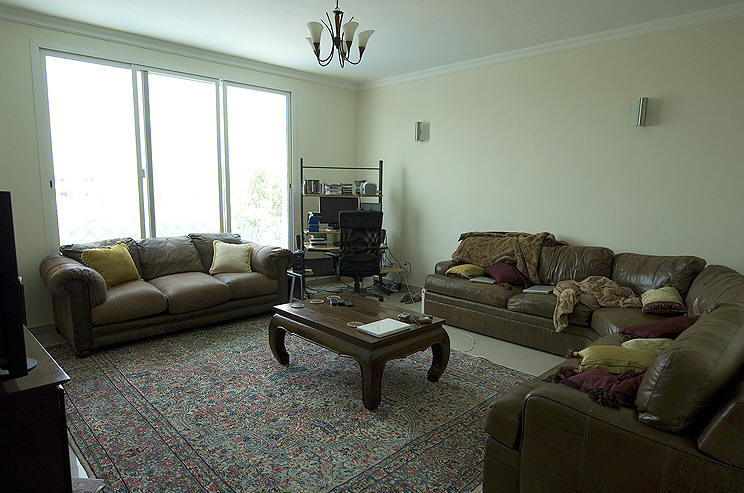 Children's Games Room
Scotland - August 2009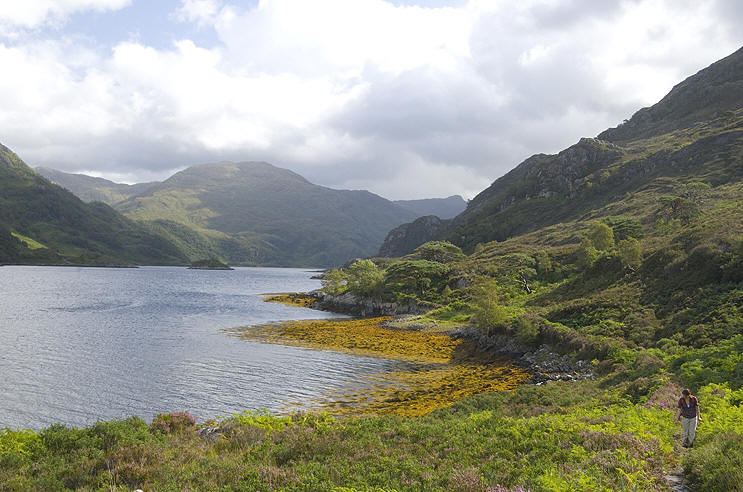 Loch Hourn and the remote Barrisdale Peninsula, Scotland - August 2009
It had occurred to me before we visited Scotland that this could be our last "family' holiday. With our children entering their teens it seemed likely that they would prefer the company of their friends to their parents for the next decade or so. Indeed Edward will spend nearly a month of next summer on a rugby tour of Australia and Hong Kong with his school. Naturally each child is developing their own tastes and interests, making it more difficult to reconcile everybody's wishes on location, accommodation and choice of holiday activities. Edward, having recently completed his Duke of Edinburgh bronze award, was keen on the idea of a tough regime of hill walking interspersed with eating gargantuan bar meals and slobbing in front of live television broadcasts of the Ashes cricket series. Perhaps unsurprisingly, Verity had a different view. An abiding memory of Verity was her vociferous complaints at being asked to ascend a steep highland peak (only just short of being a "Munro" in height) whilst simultaneously and indignantly texting her friends with live commentary of the discomfort of the hike, and the utterly unbelievable nature of this imposition forced on her by her clearly insane family. Evidently her legs were not as athletic as her mouth (or her texting finger) as she slumped to a disconsolate defeat a few hundred metres from the peak. At this moment Edward decided to demonstrate the fruits of his English boarding school rugby training by sprinting the last two hundred metres, steeply uphill and with a full rucksack attached to his back. As Verity watched Edward bound down the hill again, before limping sadly after him, she vowed that this was her first and last hill walking experience.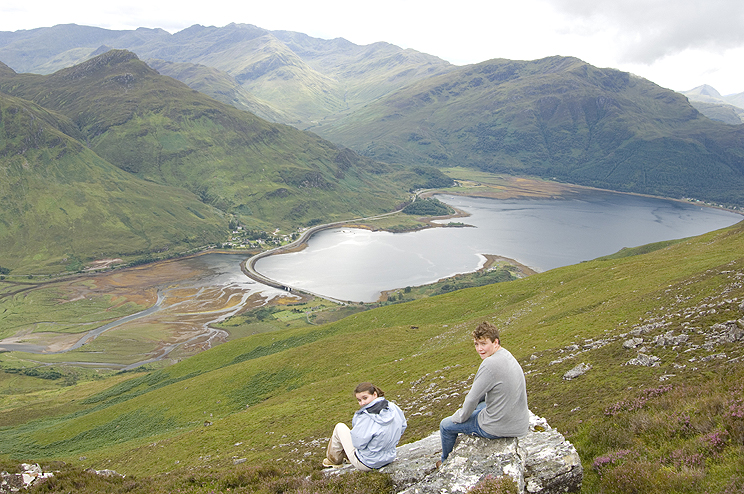 Loch Duich, August 2009

Skye Bridge

Plockton Harbour (revisited), August 2009

Plockton Harbour (revisited), August 2009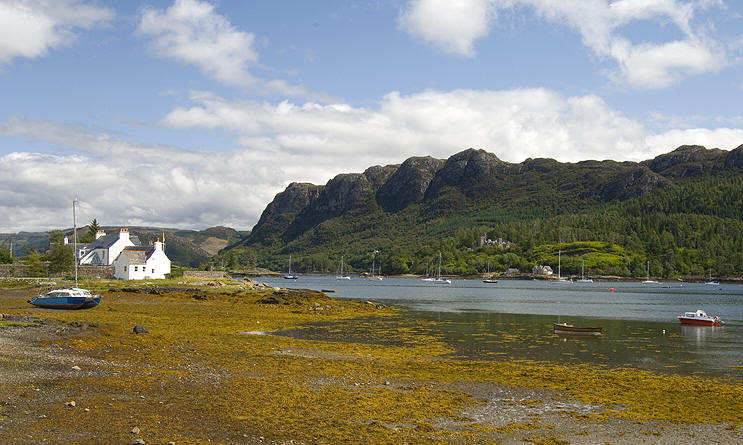 Plockton Harbour (revisited), August 2009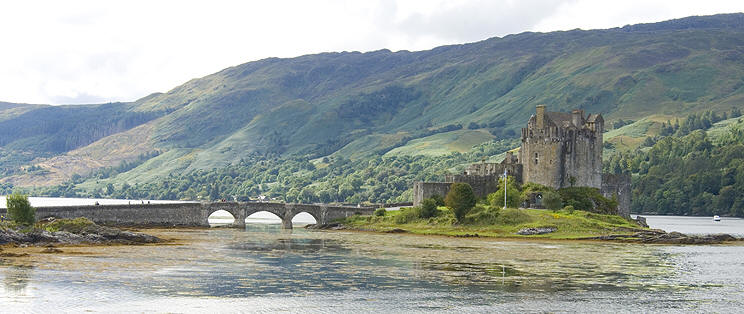 Eilean Donan Castle on Loch Duich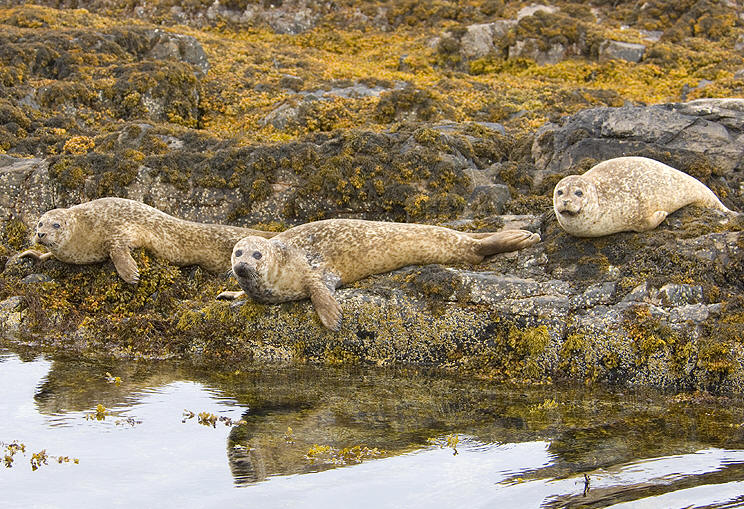 Skye Seals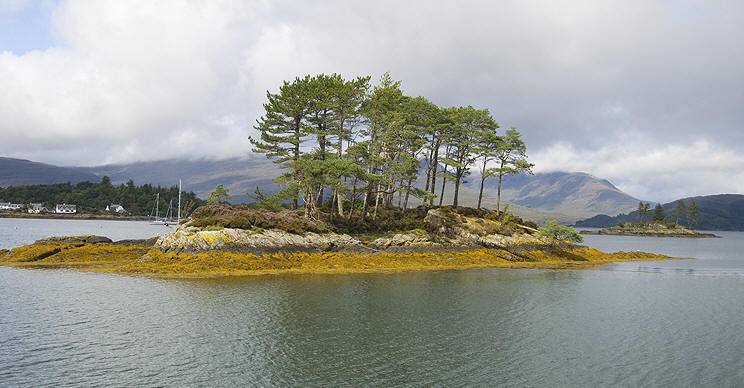 Island in Plockton Harbour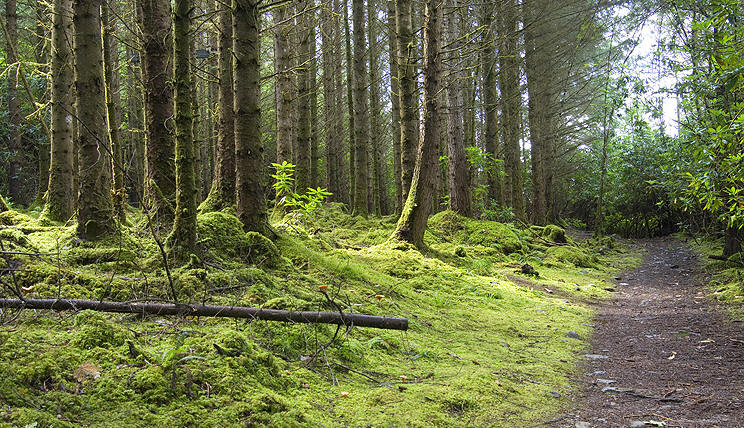 Scottish woodland lochside walk.....
The Scottish highlands themselves, as usual, were visually stunning. It rained every day for two weeks, which wasn't an unwelcome change from the desert heat in Dubai and there was still enough clear weather to get out and about. The food in the region has continued its long-term ascendency and allowed us to dine on outstanding local seafood, venison, highland beef, and prize-winning black pudding. Carefully crafted local beers and single malts all added to the culinary experience. The Three Chimneys on Skye was a particular gastronomic highlight, and is conveniently located near the home of my very favourite brand of single malt whisky (Talisker). You can have a informative tour of the distillery and a free nip of the produce before dinner. The food in the bar of the hotel next to our cottage, The Kinsail Lodge, was of a good standard, reasonably priced and offered excellent variety. Unfortunately there were signs that this may not be sustainable. As a child I could easily catch cod, plaice and mackerel with a rod-and-line from the pier at St. Catherine's on Loch Fyne. Loch Duich, like most other Scottish sea-water lochs, is now virtually devoid of fish life due to commercial over-fishing and poor Government policy.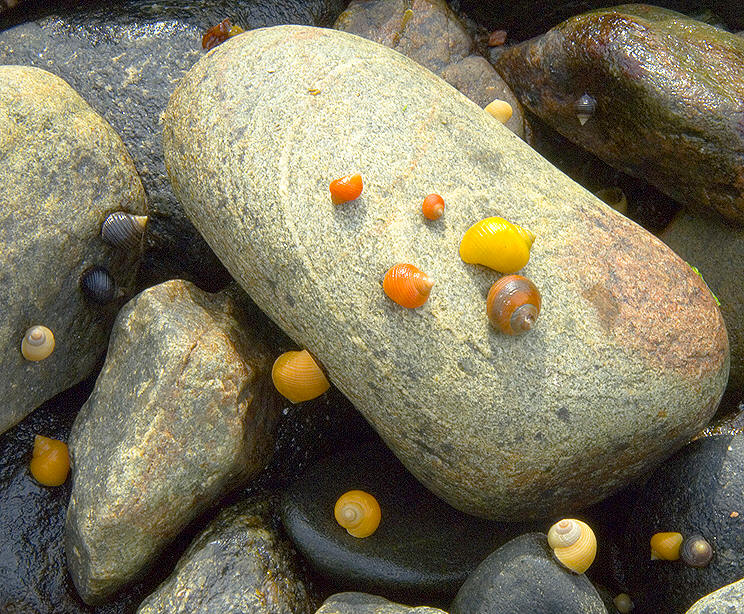 Snails on a pebble beach at Loch Duich - August 2009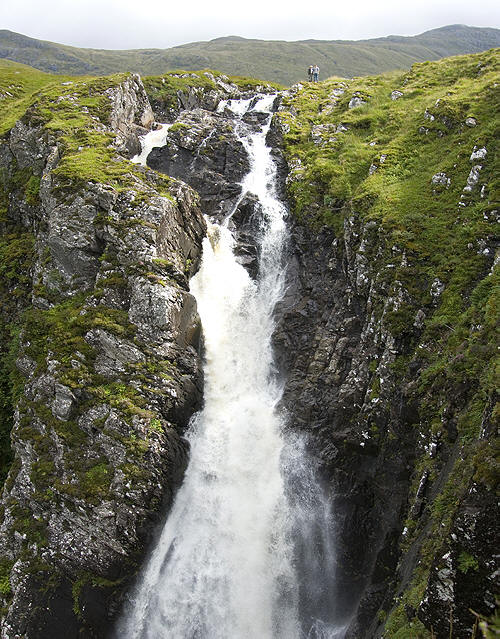 Edward & Clair at the Falls of Glomach - August 2009
Despite Verity's humiliating introduction to hill walking we were able to convince her to do a marvellous (flat) loch-side walk on an unpopulated peninsula half-an-hour from our cottage. A hired boatman took us to the start and we spent a day walking through untouched natural beauty, free from roads, people and signs of human civilization to a remote tearoom (which was closed). The scenery was staggering and more than compensated for the tough physical exertion, isolated rain showers and occasional ravenous clouds of blood sucking midges. The boatman picked us up again at an appointed time and place, thus allowing us to experience a wildness in modern Britain that seemed long forgotten.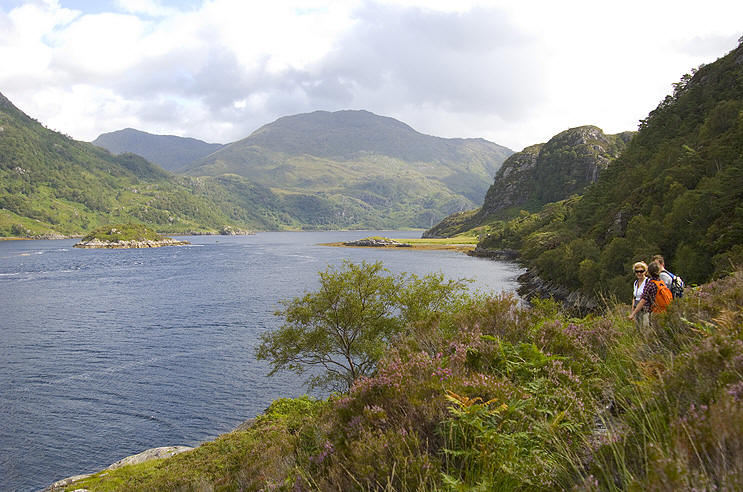 Walk along the remote Barrisdale Peninsula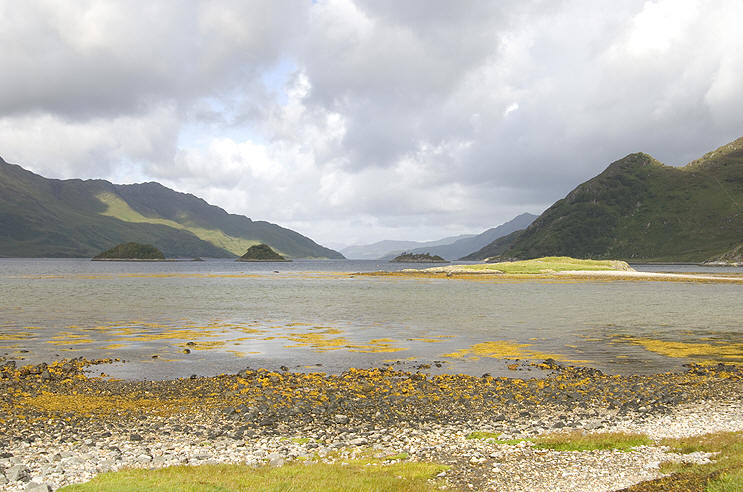 Loch Hourn near Barrisdale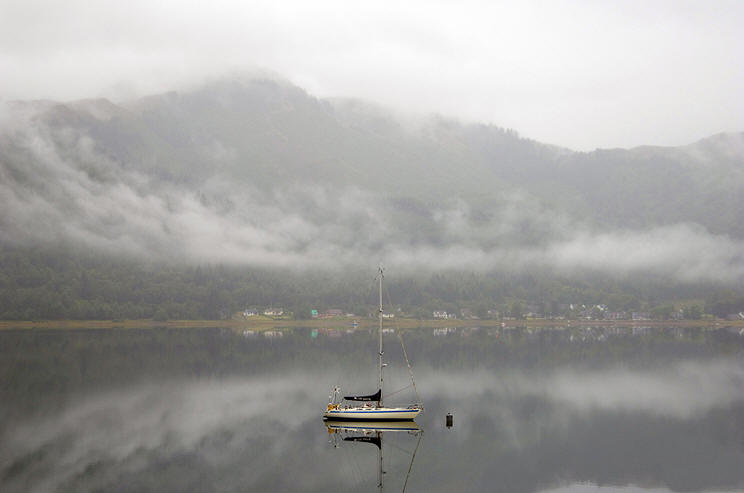 Loch Duich, August 2009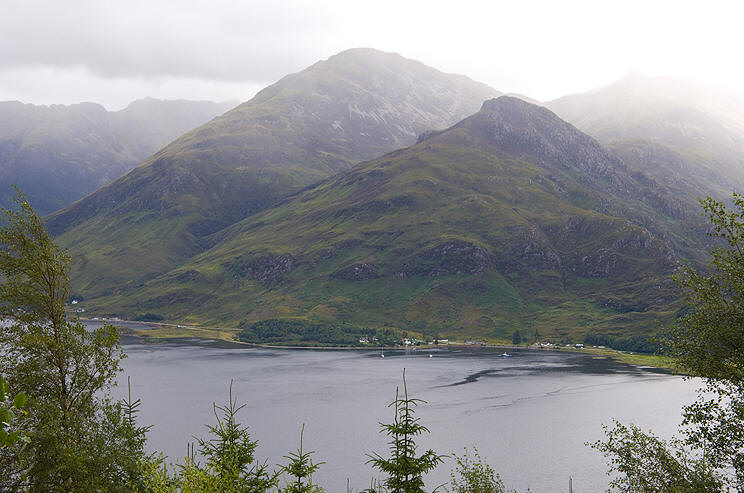 View of our rented cottage from the other side of the loch.
Next summer we plan a Mediterranean cruise to celebrate our 20th Wedding Anniversary. The promised bewildering array of on-board activities, coupled with a complex travel and cultural itinerary should give each family member the chance to express their own interests and individuality. We shall see.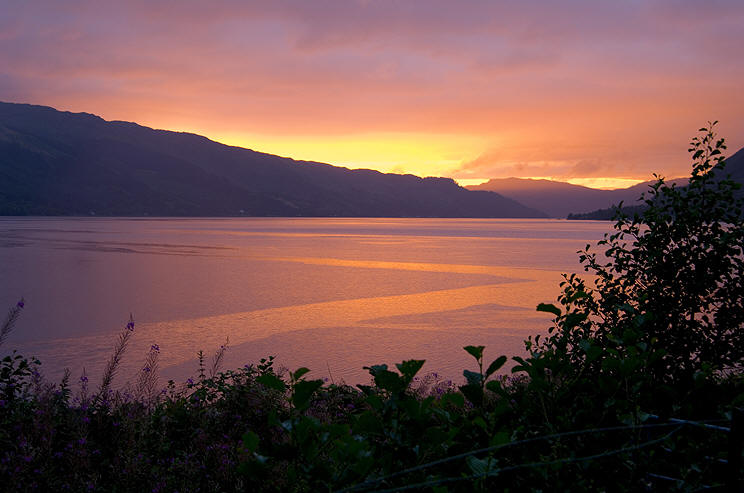 Loch Duich Sunset - August 2009
Winter in Dubai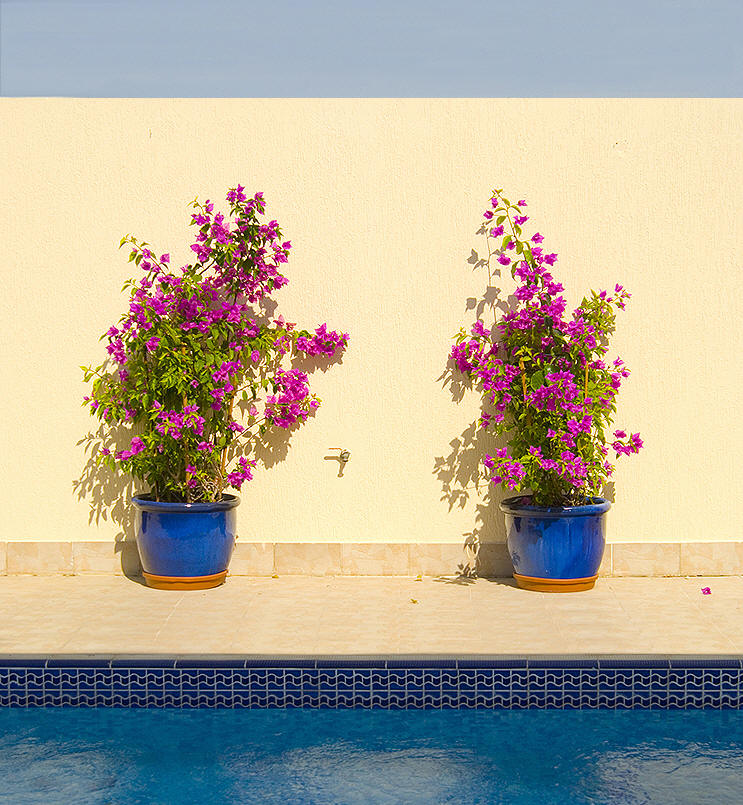 Winter in Dubai - November 2009
Dubai has been in the news for the wrong reasons in recent days. A technical default on a huge loan by a local property developer has led to some critical foreign news coverage regarding Dubai's economic model. It is true that many people have lost considerable sums of money on this speculative property bubble as prices have halved over the past year. We arrived in Dubai just as the property bubble started to inflate wildly. At the time we considered buying a villa ourselves. However after just two weeks of driving around huge residential complexes, which were apparently all sold but with nobody living in them, and witnessing the huge number of ambitious ongoing construction projects, Clair and I concluded that this was indeed nothing more than a bubble. This didn't immediately put us off as we still had to balance the high cost of renting with paying a mortgage - despite the risk of a future downward price correction. However by last summer we decided that we definitely would not buy due to spiralling prices and the very obvious risks. I even exchanged some slightly heated emails with a local property agent who was annoyed that we no longer wanted to buy. I had a gentlemen's bet with him that property prices would fall in the next 12 months and gave 10 economic reasons why I though this was inevitable. I was still willing to be convinced, however, as I secretly liked the idea of owning my own villa in Dubai, and challenged him to give me similar reasons why property prices would continue to rise. He declined.
In conclusion it was blindingly obvious what was going to happen. So why did the banks and the buyers not see it? Dubai attracts investors from all over the world, including Russia, Eastern Europe and the Middle East. Perhaps some had no past experience or understanding of the inherent cyclical nature of a capitalist economy? I can only imagine that the Westerners who lost money were just too young to remember the last recession. I'm old enough to remember two. Perhaps despite many spectacular, speculative bubble crashes dating back hundreds of years (back to the South Sea Bubble and beyond) they all thought that Dubai was somehow different, or that there was a special new technical reason why boom-and-bust had been banished forever? Perhaps they were just blinded by greed? Who knows? I just remember the sound advice given to me by my parents as a young man - "there is no such thing as a low-risk high-return investment. If you are offered one you should walk away". Caveat emptor.
I was also mildly interested to read commentaries written by people outside Dubai who were criticizing its economic model and in particular that it was an unlikely holiday resort. It is true that people come to Dubai for some winter sun and there are some impressive resorts along the coast here. However people live here because it a strategic Middle East business hub. If you are doing business in this part of the world Dubai offers the world's third largest import / re-export centre, excellent trade infrastructure, relative political stability, access to excellent professional services (consulting, banking, market research), tax incentives, a fully convertible currency, free movement of capital, many free trade zones (Jebal Ali hosts 5000 companies from 100 different countries) and a relatively comfortably life for expatriates (please compare with Saudi Arabia). Dubai also has already attracted a presence from 155 of the Fortune 500 companies and all of the top 10. So far the most obvious consequences of the property slump is that renting a villa is much cheaper, office space is more realistically priced and the roads are mercifully less crowded. I don't wish to deny or trivialize the suffering of people who have lost their wealth or their livelihood but all in all Dubai is still a good base from which to conduct your Middle East business.