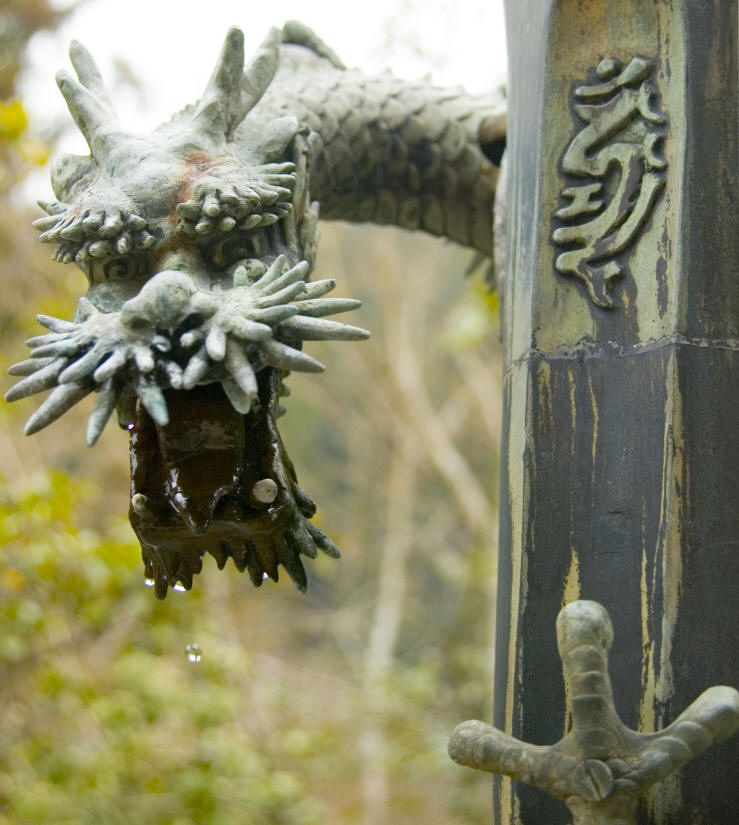 Fountain Dragon, Mount Shosha
February 2006 - Reflections on Japan
We are coming up to three years in Japan so this seems a good time to reflect on what I like about this unique country. Like my own country the smallness and relative isolation as an island has allowed Japan to develop its own peculiar cultural norms. For example, in how many countries will you see the ticket collectors on your train bow as they enter your carriage? Very politely they will check the tickets and then turn and face the carriage and bow again before leaving. Would British Rail unions allow such work practices? The girls with the refreshment trolleys do the same thing - and none of the Japanese passengers take a blind bit of notice. I recently did another series of business meetings throughout Japan, which involved meeting clients in formal Japanese work settings. In some cases we still had to remove our shoes and put on slippers to enter the meeting rooms. Once there we would formally exchange business cards (meticulously handing them to each other with two hands) before bowing formally, clearly introducing ourselves, and then earnestly studying the other person's card with feigned interest. About two minutes after being seated a girl would enter the room, bow deeply and then hand out cups of Japanese green tea, being careful to serve the guests in the right order - the most senior first. How they know who is most senior is a mystery, but they never seem to get it wrong. After serving the tea they retreat to the door, turn and face the room and bow again before quietly leaving. Again this is totally unnoticed by my Japanese hosts but presumably taken for granted. It is also interesting that business partners will send you letters of complaint if they think you have not behaved completely honourably - for example by leaving an empty place at a company dinner engagement or cancelling a business meeting at short notice. You then have to send a correctly worded apology letter to the right people in their company, which is signed by managers of appropriate rank in your company, and then apologise verbally in person before the business relationship can resume. We all know what the outcome will be of course, but go through the process all the same. It's like a chapter out of a Jane Austen novel. I occasionally worry, during intense negotiations, that I may inadvertently offend one of them and be challenged to a duel.
Clair enjoys visiting the local department store as it opens in the morning. The first customers are treated to the sight of all the sales assistants lined up around their work areas bowing deeply as they file past. Can you imagine this in Debenhams? Imagine a world where taxi drivers and train drivers wear uniforms and white gloves, where nothing is late, where service is excellent (if a little inflexible) and nobody, absolutely nobody, expects a tip. I was recently staying at the Okura Hotel in Tokyo whilst president Koizumi was entertaining some guests there. I was making for the lift when one of his security guards had to stop me. He was extremely apologetic and asked me to stand aside. President Koizumi appeared from the lift and rushed past, surrounded by bodyguards. The security guard who stopped me had agonised over having to inconvenience me (he truly looked in pain) and bowed and apologised profusely for the intrusion. The whole process took all of 10 seconds.
This is a country which, after heavy snowfall, puts government employees at the bottom of our hill to escort people up safely for fear they might slip. Never have I received a single Japanese business guest; they always come in delegations of at least three - and only one person will do the talking while the others apparently make notes. People here are employed in car parks to hand you the ticket from the automatic machine as you arrive, and to help you place your coins into the payment machine when you leave. No wonder unemployment is low. This is a country where women spend three years at university studying tea making and even longer on the art of flower arranging. Service, precision and attention to detail permeates all aspects of daily life, from food preparation to heavy engineering. Supermarkets individually package potatoes, you need a masters degree to understand how to throw out your rubbish and our gardeners will spend 30 minutes photographing the garden with a digital camera before they start work. I've seen them on all fours with scissors as they manicure the lawn.
All this reminds me of a story I heard during a management training course in England. A British company placed an order for 100 machine parts with a Japanese supplier. In usual British style the contract demanded 98% conformance to specification. The shipment duly arrived, on time, in two boxes. One box contained 98 perfect machine parts and the second one contained two broken ones. Attached was an invoice from the Japanese company stating that they didn't understand why anybody would want two broken parts but they had delivered them anyway! I think this is why I like Japan.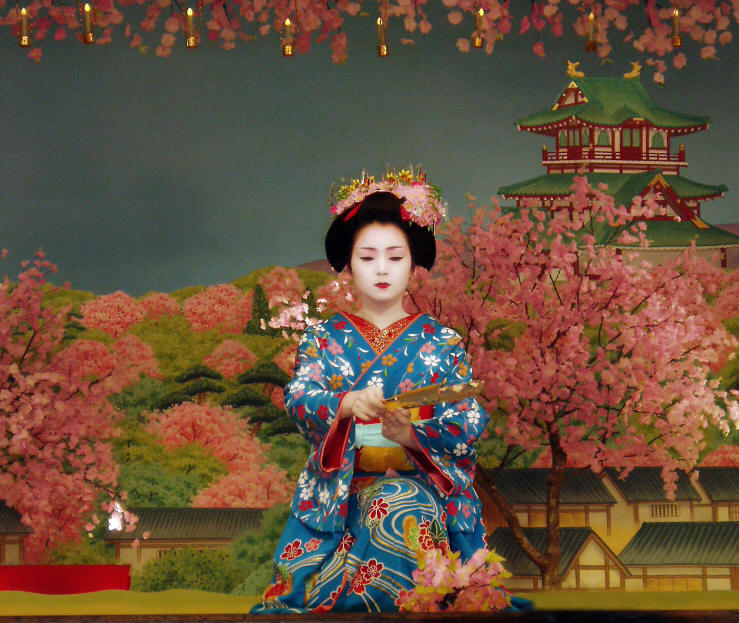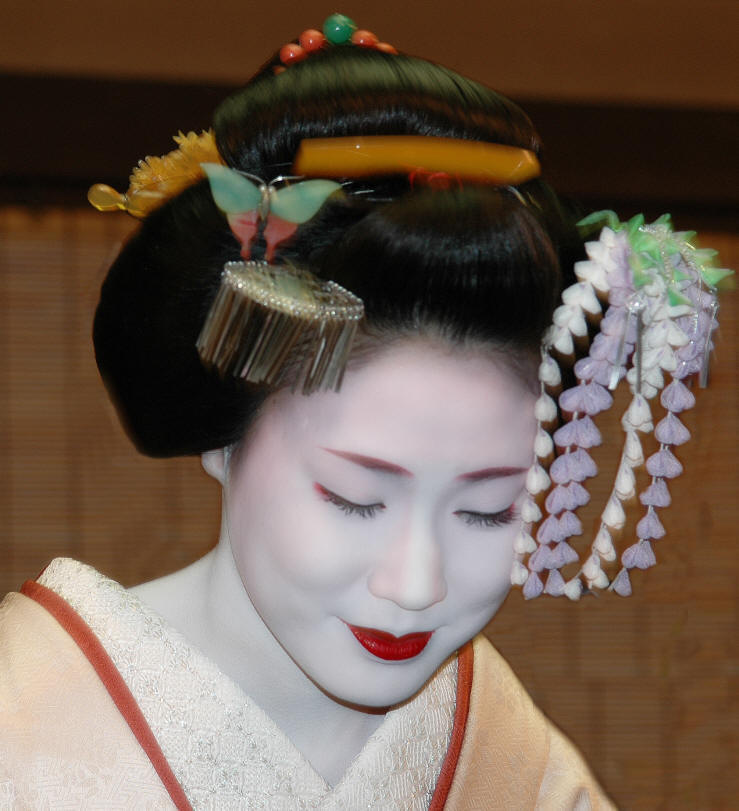 Geishas, Gion
Spring 2006. Sayonara to Japan.............
Time to move on and say a sad farewell to Japan. Our last days were memorable for the phenomenal number of "sayonara" parties. Clair will be particularly missed as a social hub for many in Kobe. I had three farewell parties at work, including one with a co-partner (apparently a great honour). We will miss our many friends, our lovely house and the excellent service, attention to detail and considerateness of our Japanese hosts. We were able to say goodbye in brilliant sunshine, with the cherry blossom falling under the clear blue sky. We do hope to return.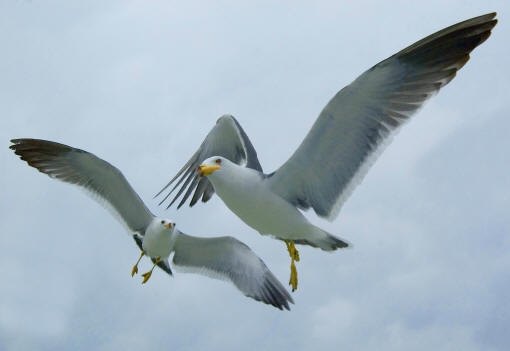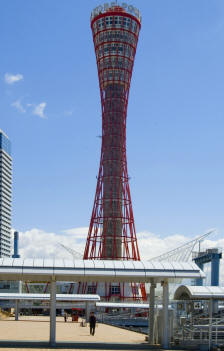 Seagulls, Amanohashidate Kobe Harborland

Kobe Harborland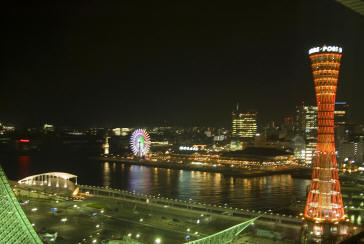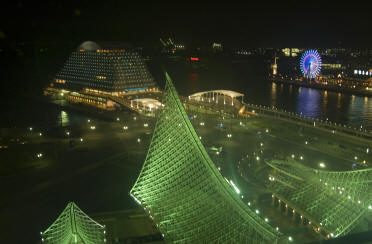 Kobe Harborland from Hotel Okura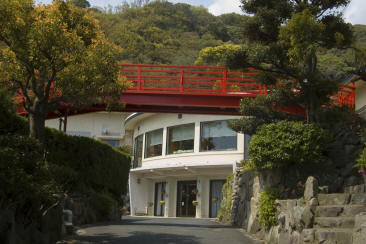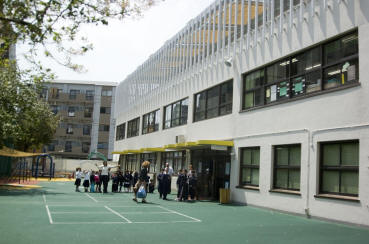 Kobe Club St. Michael's International School
.......and Hello Chicago
The next chapter in our life's adventure starts in temporary accommodation near downtown Chicago...........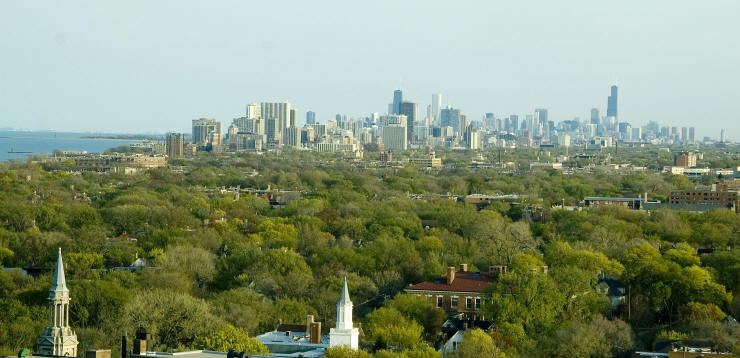 Chicago (from our Kitchen Window)
We shall miss Japan terribly of course, but life in the USA does have its compensations. As you can see below I did a little shopping in the first week..... After all one must get one's priorities right in this, the land of the consumer and the automobile....but I'm sure it will not have escaped your attention that both vehicles were coincidentally made in Japan. Evidently my mid-life crisis is still alive and well. As it gets me toys as good at this I am determined to make it last well into my dotage.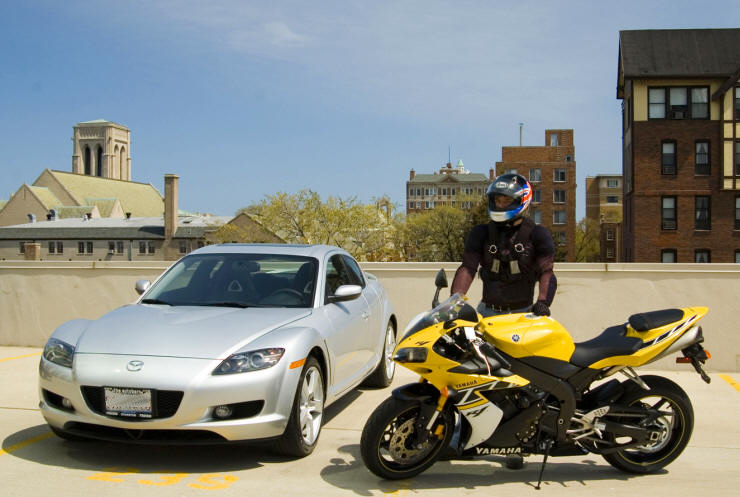 Mazda RX-8 with a manual 6 speed 238bhp rotary engine 2006 Yamaha YZF-R1 Supersports with 998cc, 175 bhp in-line 4
Our move was carried out with characteristic care by our Japanese packers, who took a full six days to pack our house in Kobe. We had the usual frantic end of assignment chores such a closing mobile phone accounts, ending cable and internet services, selling motorbikes, returning cars, cancelling bank accounts, credit cards, standing orders, insurance contracts, sending change of address notifications, holding and attending sayonara parties, acquiring a US work visa.....all ably assisted by my personal assistant. Then to a hotel in Kobe, check out of our house, fly to the USA, check into a hotel, then to temporary accommodation and start setting up all of this again for a new life in a new country. All this was done at the usual break-neck speed: we arrived in the USA on Friday night; I'd bought a motorbike by Saturday lunchtime and a car Saturday afternoon; Verity started school on Monday; I had an all day meeting Tuesday; we moved to our temporary accommodation early Wednesday morning; air freight arrived Wednesday mid-morning; I collected the car Wednesday afternoon (as the temporary accommodation has parking); collected the bike on Thursday morning; sorted out banks, finances and taxes on Friday and acquired a second car and mobile phone for Clair on Saturday....all whilst coping with the jet lag associated with a brutal 14 hour time difference and many inevitable work commitments. Two months living a relatively simple life in basic temporary accommodation may be seen as a relaxing break. We will move to our permanent accommodation on Chicago's North Shore in July. In the meantime we can enjoy a Chicago spring.....
Chicago Spring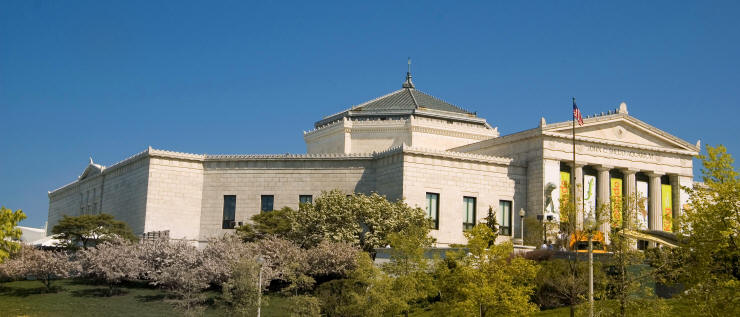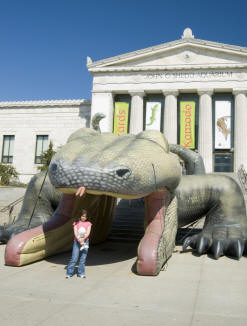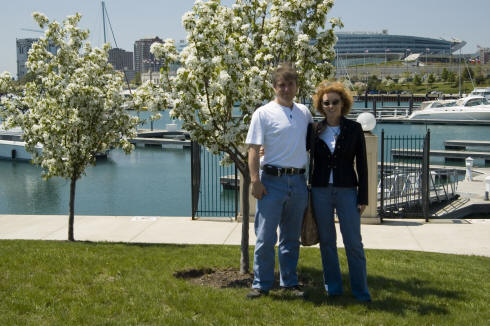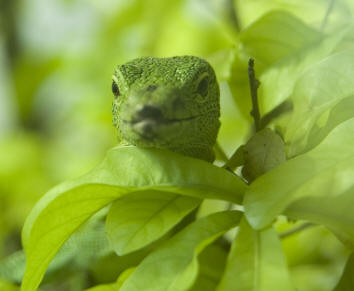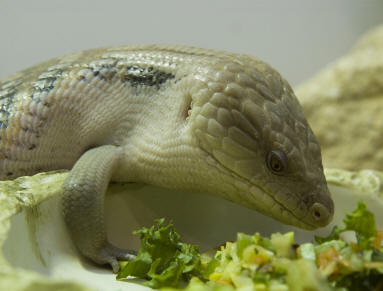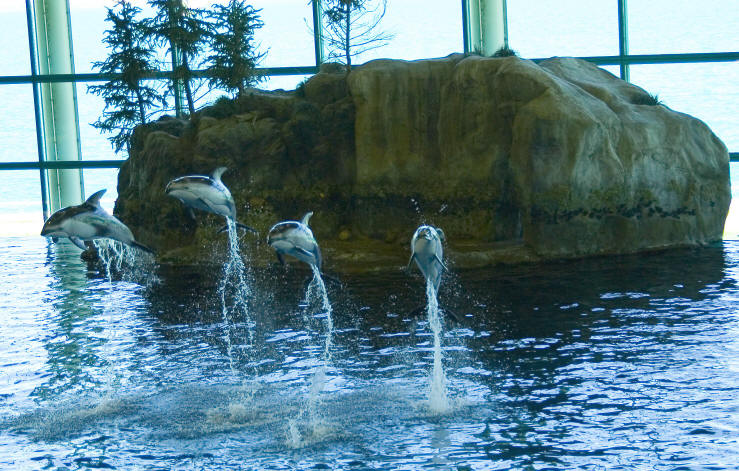 Soldier Field, home of the Chicago Bears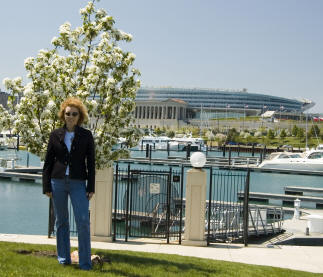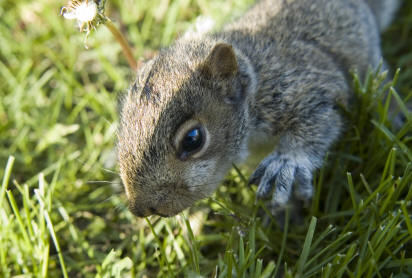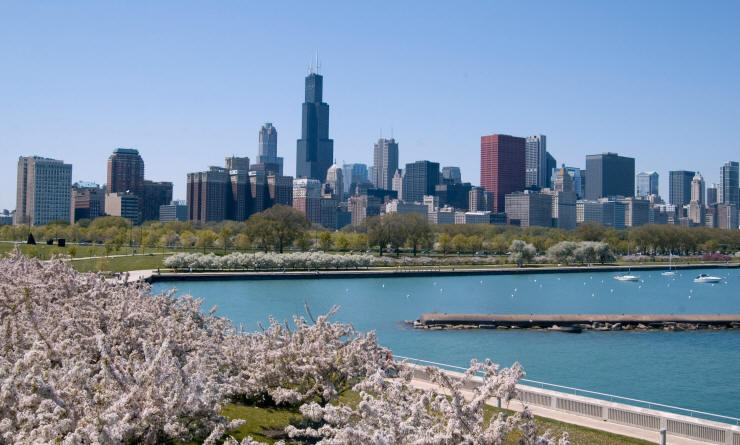 Chicago Cityscape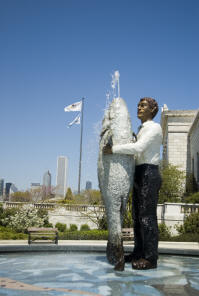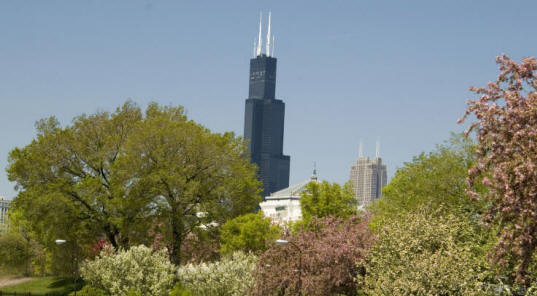 Shedd Aquarium Sears Tower
English Summer - May / June 2006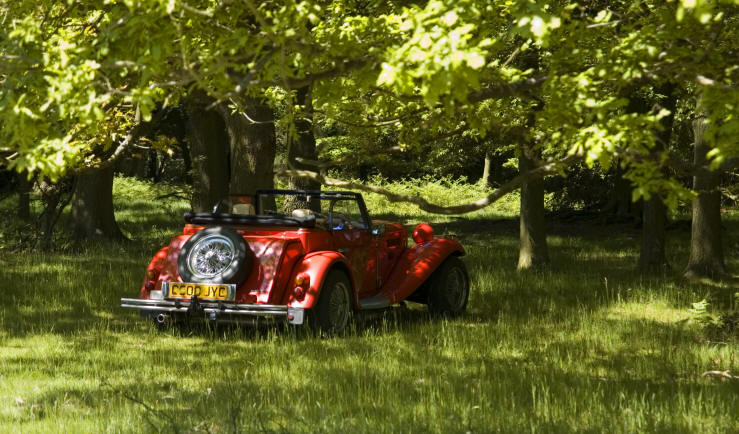 English Summer Picnic
Home leave this summer was mostly spent looking at potential boarding schools for Verity and visiting family. However we still had time to enjoy exploring the English countryside.

Neolithic Stone Circle - Avebury
Avebury lies in the heart of the Wiltshire Downs very close to Stonehenge. Avebury stone circles are thought to have been constructed in Neolithic times between 2500 to 2000 BC. You can walk amongst the stones and soak up the very ancient atmosphere and then pop over to the Red Lion Pub for lunch and a pint of English ale.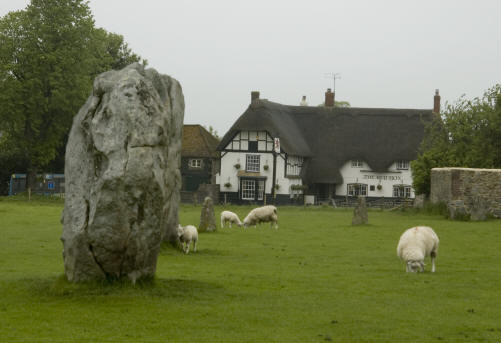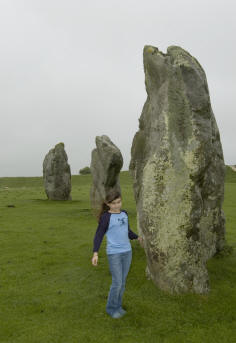 Red Lion Pub, Avebury Verity at Neolithic Stone Circle - Avebury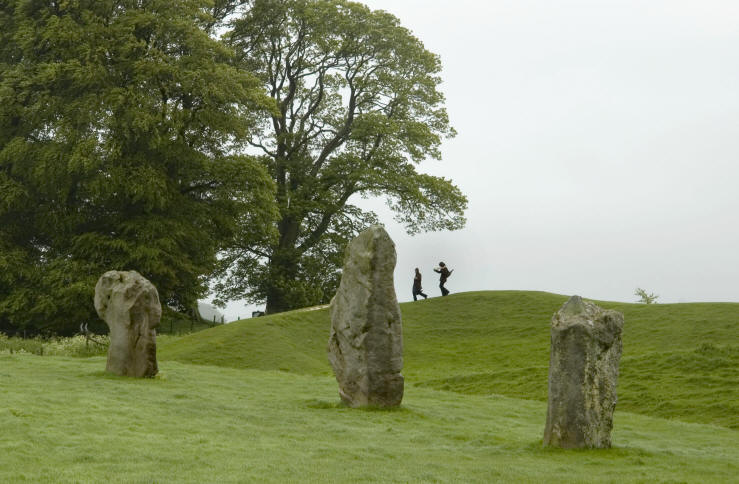 Neolithic Stone Circle - Avebury

Dinner at Flitwick Manor, Bedfordshire (17th Century Manor House)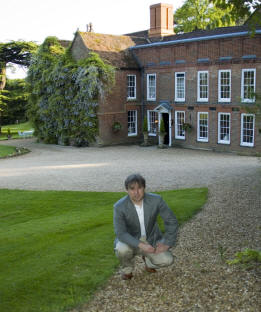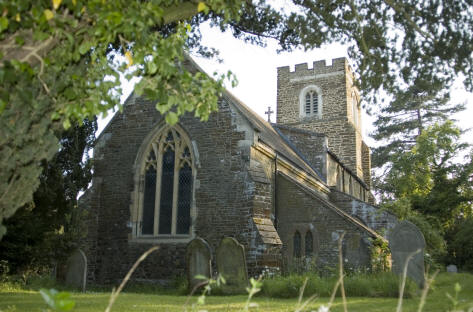 Flitwick Manor Flitwick Church (from late 12th Century)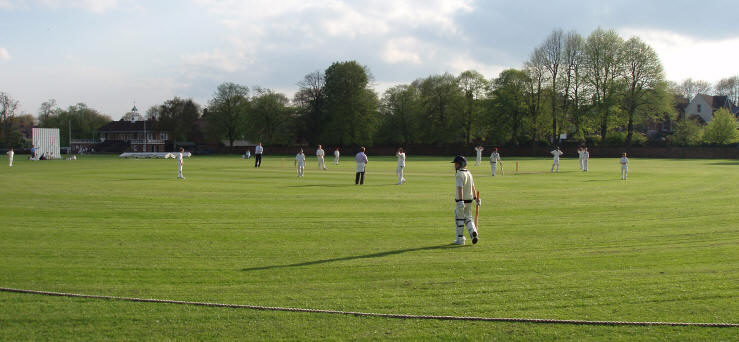 Edward Playing Cricket for his school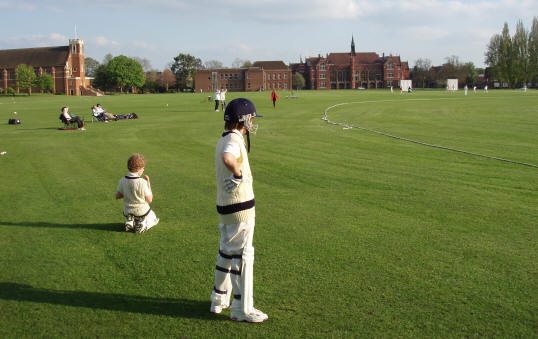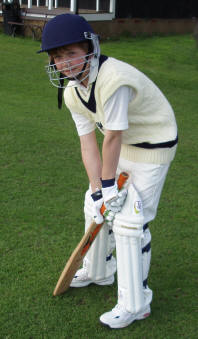 Edward Playing Cricket for his school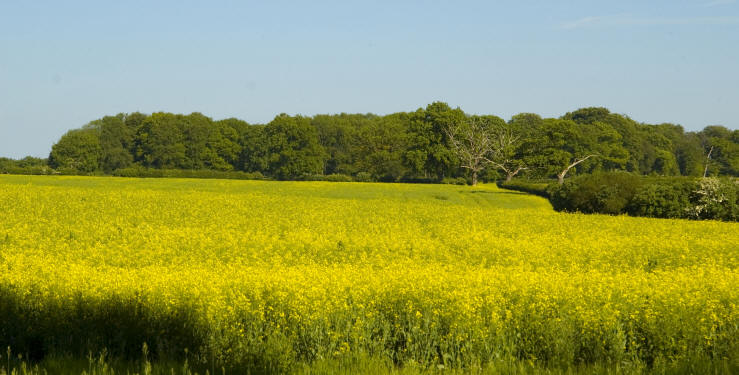 English summer fields
Mid-summer. Warm weather and evening twilight that lasts until 10.30pm and later. Sitting in the garden of a country pub sipping pints of fine bitter, or picnicking in the countryside with friends and family, spontaneous games of cricket in a meadow or watching an organised game on the village green. June is my favourite month in England.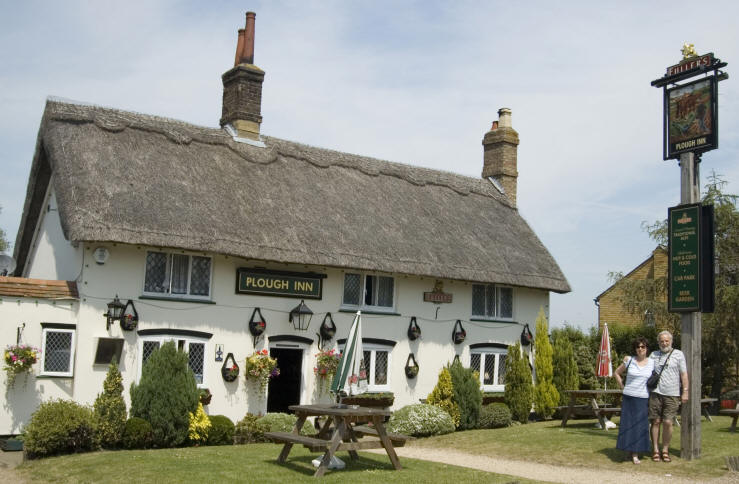 Lunch with my parents, The Plough Inn, Wingfield, Bedfordshire
It's also nice to combine business trips and family visits in England at this time of year. Traditional English Inns make charming business meeting venues, serve good beer and are a cosy place to watch the World Cup. The bedrooms lack air conditioning however so it is advisable to drink beer in the garden until it is cool enough to go inside. Of course on warm nights you have to sleep with your window open, so you get woken up by a deafening "dawn chorus" as the sun rises at 4.00am. Apparently it is the song-birds' way of marking their territory - a sort of avian chest beating.
Click to hear an English Dawn Chorus (4.00am!)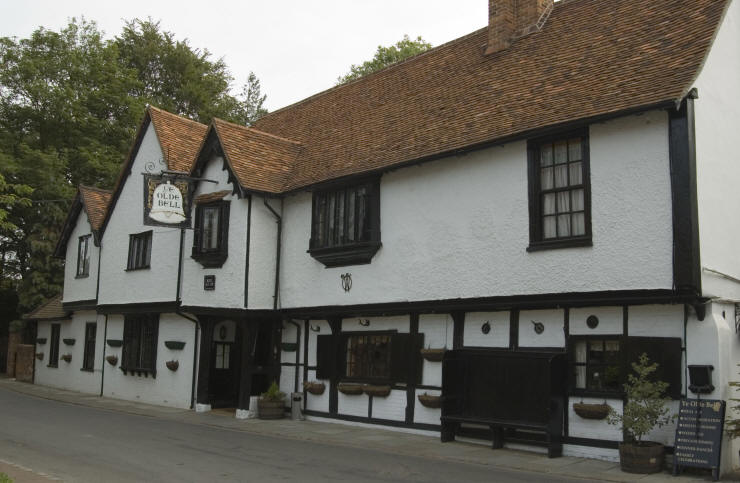 Business Meeting at Ye Olde Bell, Hurley, near Maidenhead, Berkshire (Built A.D. 1135)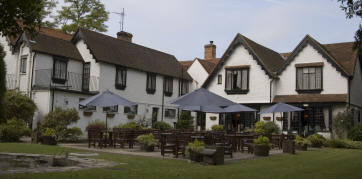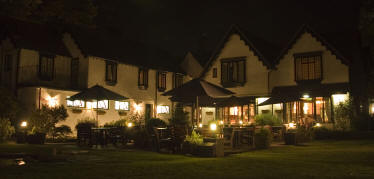 Garden of Ye Olde Bell, Hurley
Vancouver - June 2006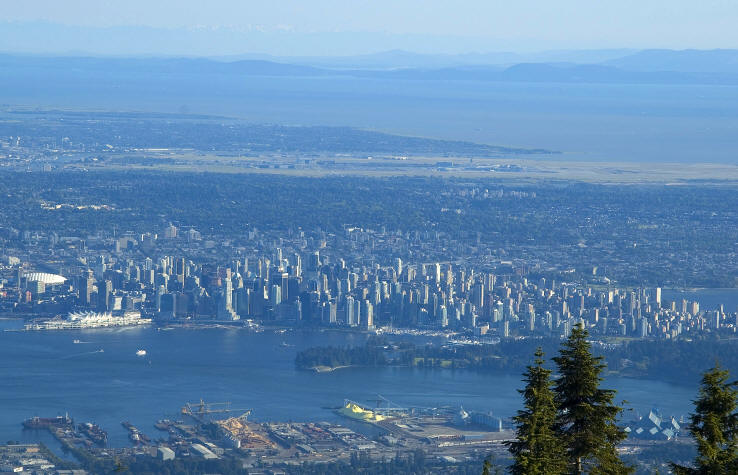 Vancouver from Grouse Mountain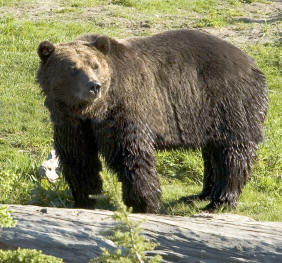 Grizzly Bear, Grouse Mountain View from Marriott Hotel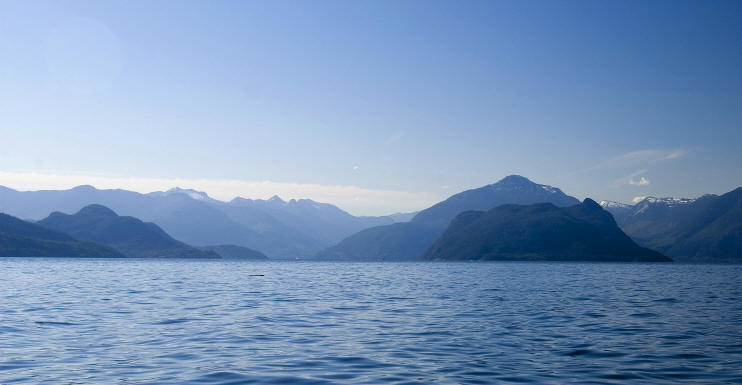 Horseshoe Bay, Vancouver
July 2006 - U.S.A.
We've finally had time to move into our new home on Chicago's North Shore.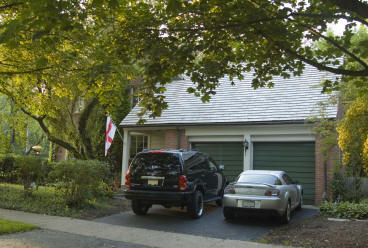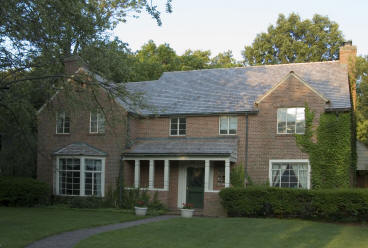 Our new home
I've added a photo of the local Lake Michigan beach, which is a 2 minute walk from us. We tried the Metro railway (another 2 minute walk from our house) which has hourly trains which trundle us into Chicago in about 40 minutes. We are a short walk from Chicago Botanic Garden, and Ravinia Festival . The neighbours are all fabulous and very welcoming - too many dropped by with welcoming gifts for us to count and we got two 4th July Party invitations on our first day! We saw the spectacular Chicago Independence Day fireworks (on 3rd July for some reason) from a friends flat overlooking Chicago Marina which nearly (but not quite) rivalled the New Year's display in Sydney. We even managed a trip to see the local football (soccer) team, Chicago Fire, lose 2-1 to New England Revolution. I'm not sure if they will become a habit yet, but it was an enjoyable evening, dominated, as usual in the U.S.A., by conspicuous consumption throughout the game. All in all we are enjoying our first few weeks here, marred only by the abject performance of England in the World Cup. When will we learn we should play our familiar 4-4-2 formation at international as well as club level, not play key players out of position and...oh yes.... take penalties?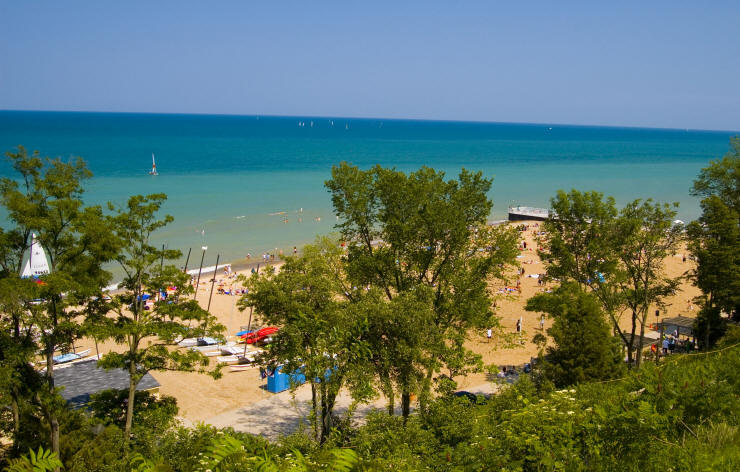 The local Lake Michigan Beach is a 2 minute walk
July 2006 - England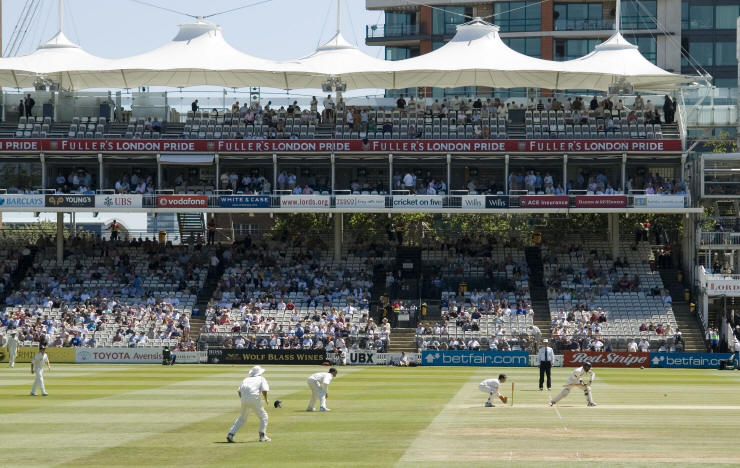 Lords Cricket Ground, England vs. Pakistan 15th July 2006
Slightly incredible, but my Friday meeting in Columbus, Ohio, which was scheduled to finish at 4.00pm, was wrapped up before midday. I had flights booked to Chicago O'Hare at 6.15pm and then on to London at 8.15pm landing at 10.00am Saturday morning ready for a business meeting in Marlow-on-Thames starting Sunday night. I had tickets for the Saturday of the Lord's test match against Pakistan burning a hole in my pocket but this schedule would not get me to the cricket ground in time for lunch, let alone the start of the day's play. I'd also already checked-in for both flights online and couldn't change them by phone. Worth a try though. A quick taxi to Columbus airport and a pleasant chat with United check-in who waitlisted me for the next flight to Chicago. Just made it on the flight and arrived at the British Airways check-in at O'Hare as it opened at 1.30pm. They kindly put me onto the earlier 5.30pm flight, despite it being previously waitlisted for weeks (as it always is). Three hours work in the British Airways executive lounge then dinner in their restaurant finished off with cheese, a glass of Port and half an Ambien. Slept 7 hours on the flight over the Atlantic, zoomed through immigration, hand baggage only so through the green customs channel and straight into the British Airways arrivals lounge for a shower and hot breakfast. Short walk to the Heathrow Express, a 20 minute train ride to Paddington then 10 minutes by taxi to the Regents Park Marriot. I was just in time to meet my party of friends and family for a second breakfast and a brief meeting with David Graveney, who is chairman of the England cricket selectors. Another short taxi ride to the Lord's cricket ground and I was seated close to the boundary (at square leg for a left handed batman facing the members' pavilion) 15 minutes before play started. I drank in the colourful scene of Lord's on a perfect English summer's morning, with barely a cloud in the sky, sat with friends and loved ones and anticipating a full days cricket....how could things possibly improve? This was quickly answered when a cold bottle of London Pride ale magically appeared in my hand (the first of many), courtesy of a member of our group seated further up the row. Bliss. Modern international travel rarely works so well. Most amazing of all however, was the US immigration official who processed me on my way back to Chicago. Rather than the rude, suspicious and dismissive attitude I usually receive from these lobotomised Government workers, I got one who was mysteriously polite and welcoming. Will wonders never cease?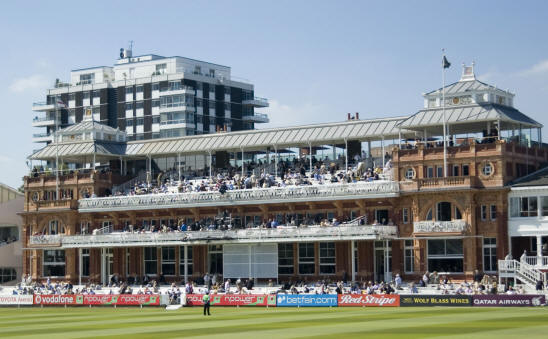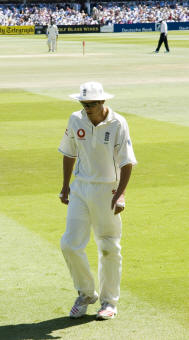 Lords - July 2006 Alistair Cook (Old Bedfordian)
A great day's cricket in glorious conditions. Unfortunately Pakistan had not read the script and batted brilliantly all day......
To finish a great weekend the venue for our meeting in Marlow turned out to be charming, with good sports facilities, a spa, and award winning food. The weather was still fine enough to have meals and drinks on the veranda overlooking the formal gardens, where we watched a gaggle of super-models engaged in a fashion-shoot for a German magazine. It's a tough life, but someone's got to do it....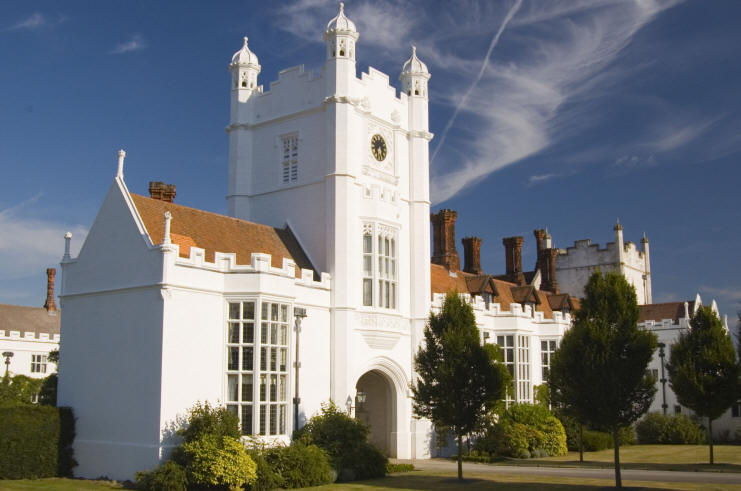 Business Meeting at Danesfield House, Marlow-on-Thames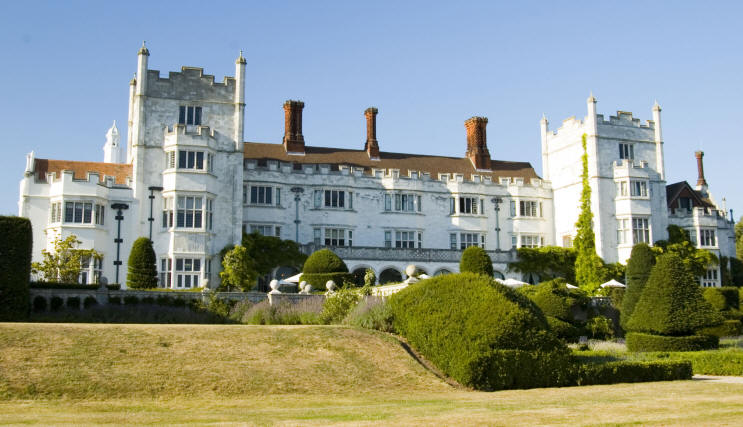 Danesfield House, Marlow-on-Thames - compare with.............
July 2006 - Chicago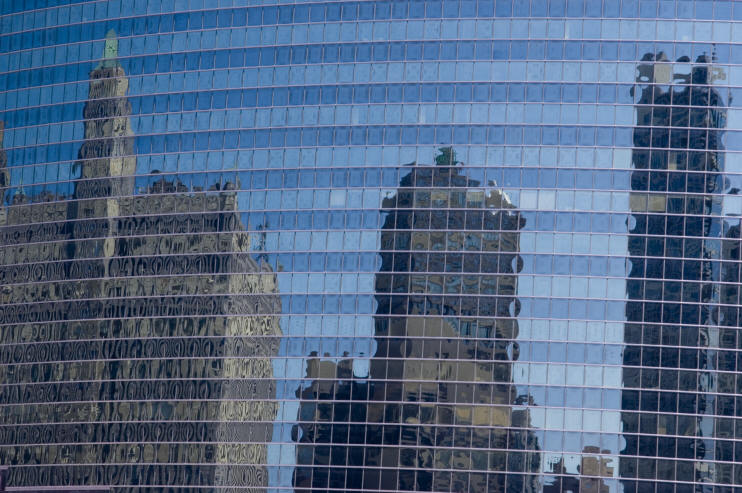 .....skyscrapers reflected in a skyscraper - Chicago - July 2006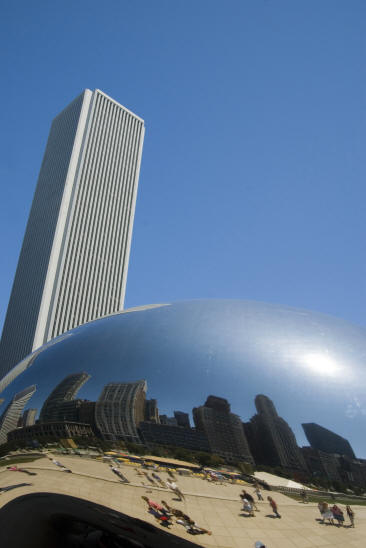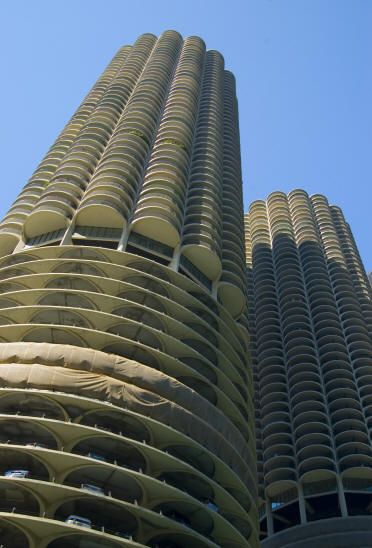 Aon Center (built 1973) from Millennium Park - Chicago Marina City - Chicago (Built 1964)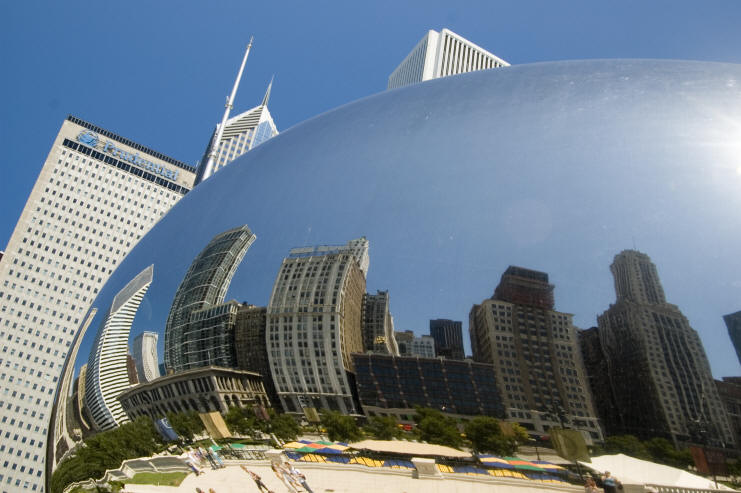 Millennium Park - Chicago - July 2006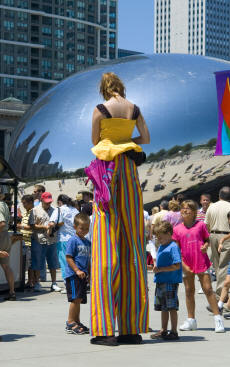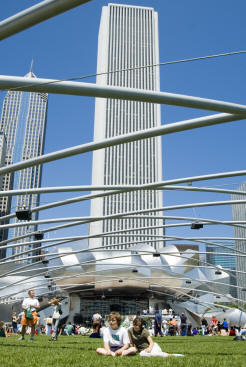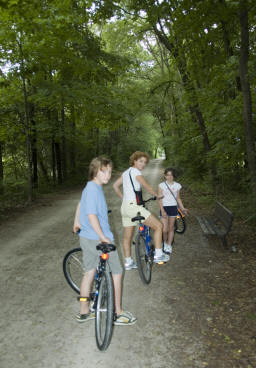 Millennium Park - Chicago - July 2006 Bike Ride to Ravinia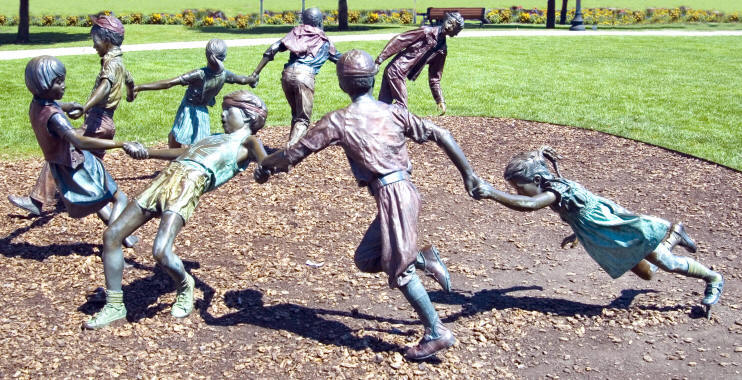 Statues of Children Playing - Navy Pier, Chicago
Junior Go-kart School - August 2006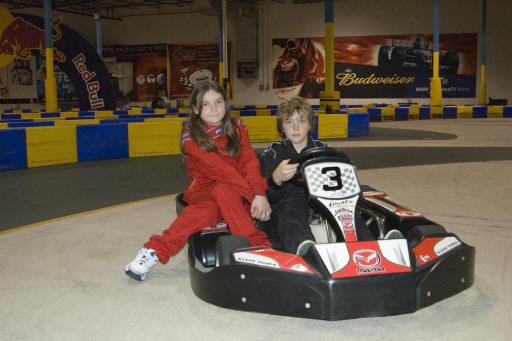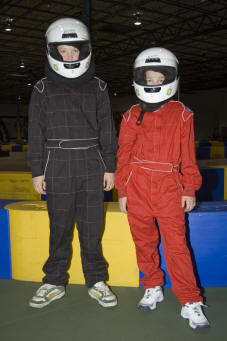 Chicago Junior Go-Kart School - Chicago Indoor Racing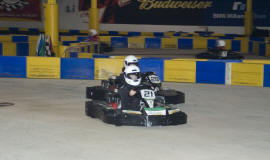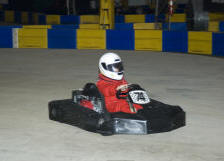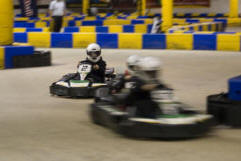 Edward Verity Edward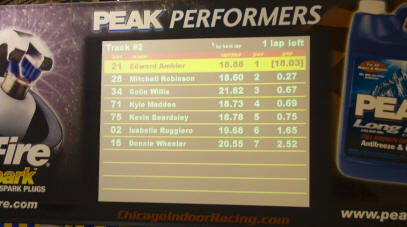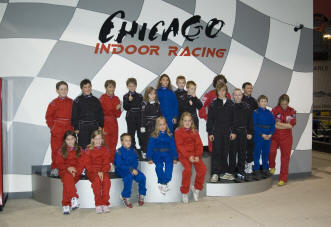 Chicago Junior Go-Kart School - Chicago Indoor Racing
September 2006 - California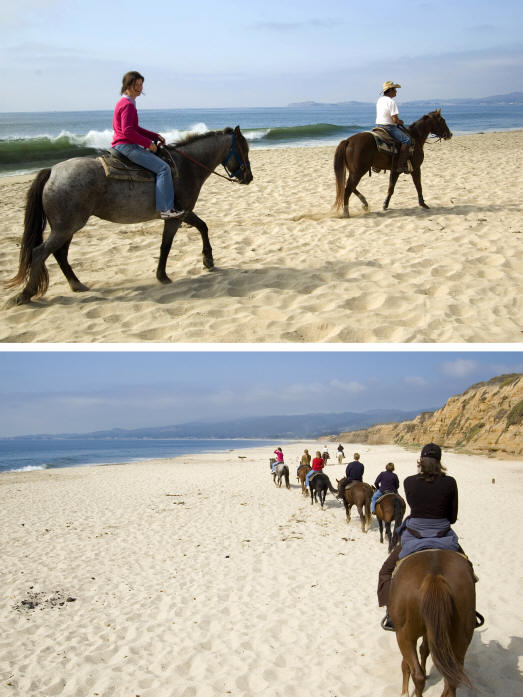 1800 year old, 68 metre (225') sequoia Riding on a California Beach in Memorial Park, San Mateo County
Autumn 2006 - Illinois, USA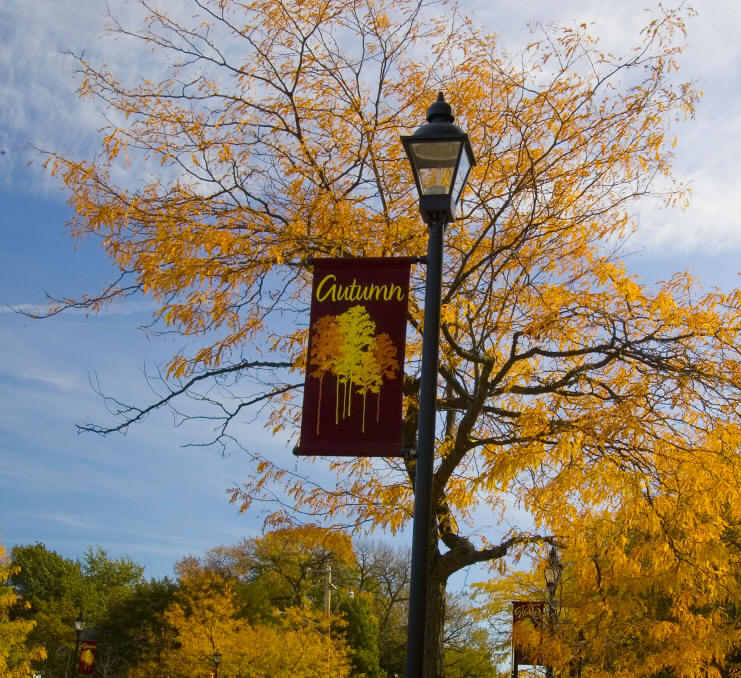 Glencoe, Illinois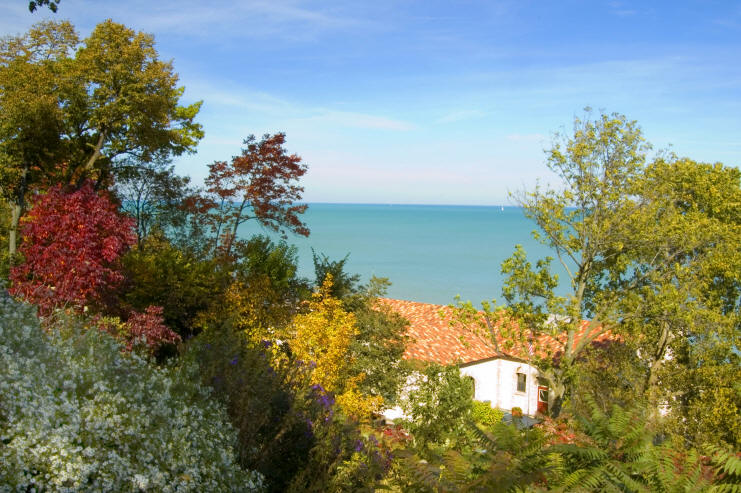 Lake Michigan at Glencoe, Illinois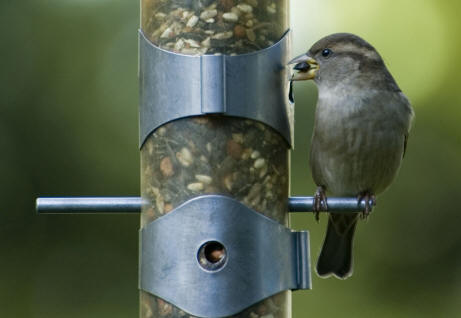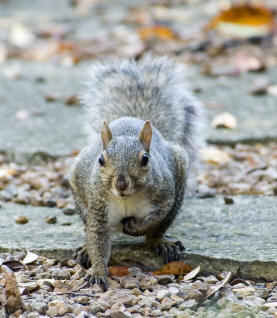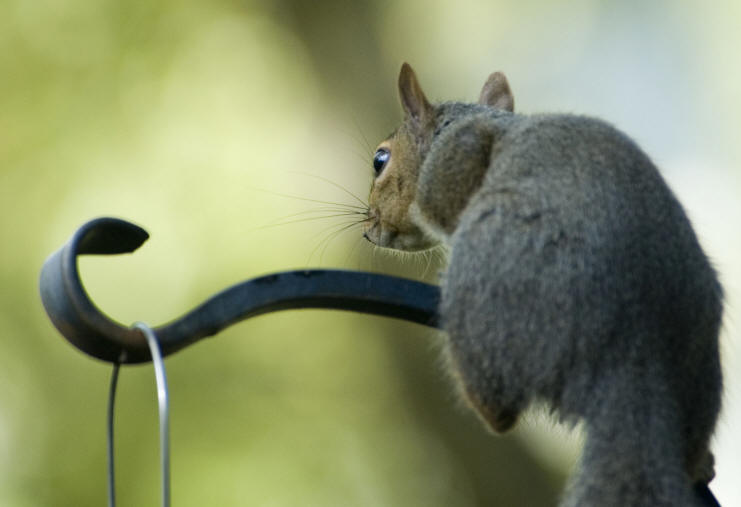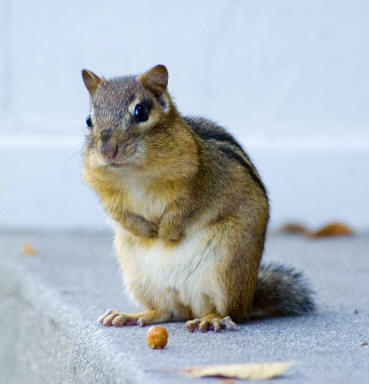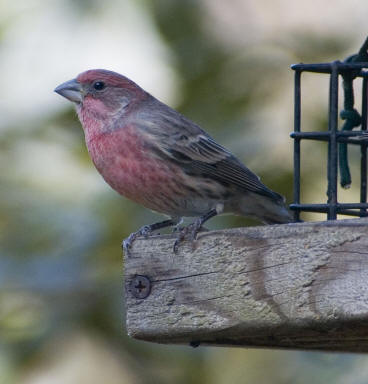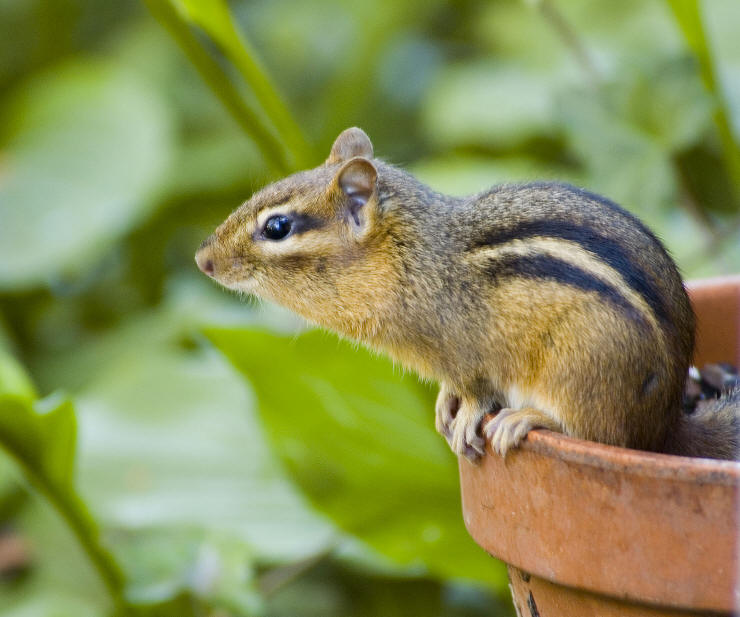 Animals are busily stuffing their faces in our garden ready for winter.
Road Trip to Colorado and Utah - October 2006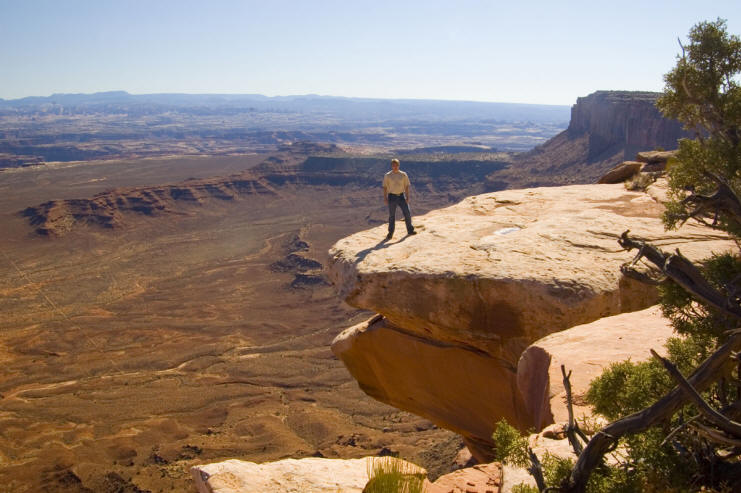 Canyonlands National Park, Utah, October 2006
Two weeks exploring nine states - Illinois, Iowa, Nebraska, Colorado, Utah, Wyoming, South Dakota, Minnesota and Wisconsin.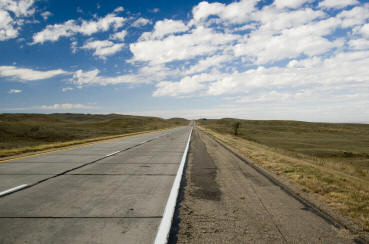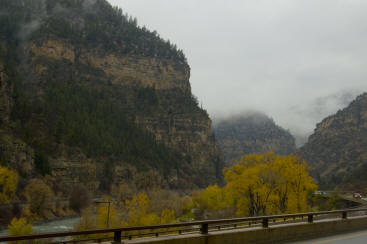 On The Road
Day one was a longish drive from Chicago through the corn fields of Iowa and Nebraska. This was expected to be a little monotonous but I was keen to get a feel for the size of this country. It was an experience to drive for two days on fast and open freeways and see the same crops and geography - although it is probably only necessary to experience it once! We stopped at Lied Lodge in Nebraska which was planned as a convenient overnight stay on our way to Colorado but ended up being more interesting than that. Apparently Nebraska invented "Arbor Day" and the lodge was dedicated to the world of trees, complete with a nearby "tree adventure". Only the Americans could make money by charging people to walk through a wood, but it was well done.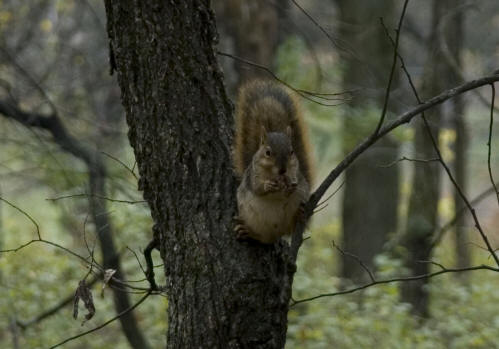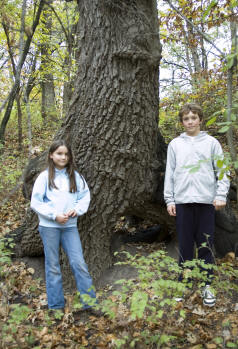 Nebraska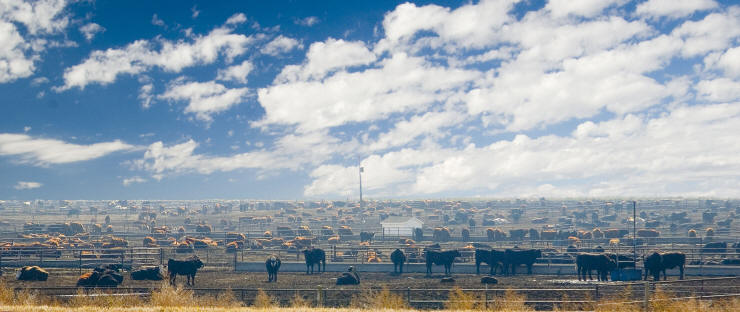 Colorado Cows
Then four nights in Breckenridge, Colorado at Breckenridge Lodge and Spa. A spectacular setting in the Rocky Mountains at a breathless 10,200 feet. They boast the highest deck in Breckenridge but the early snows kept us indoors during mealtimes. Breckenridge is a real town, rather than a ski resort and very pretty by American standards. It has a Victorian feel to the architecture with some reasonable restaurants. The children enjoyed the ice skating rink and the early snow. We would definitely go back for the winter sports.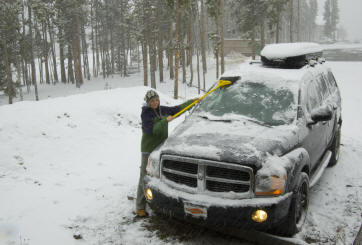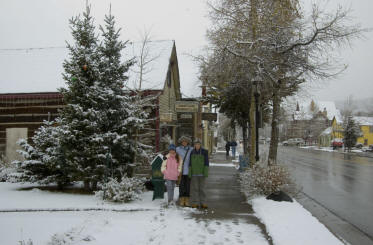 Breckenridge, Colorado, October 2006

Colorado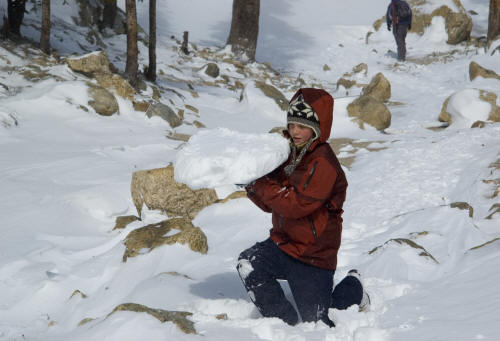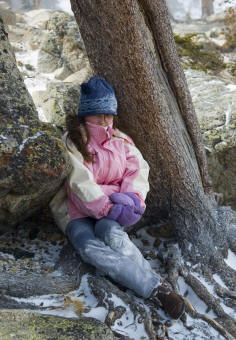 St. Mary's, Colorado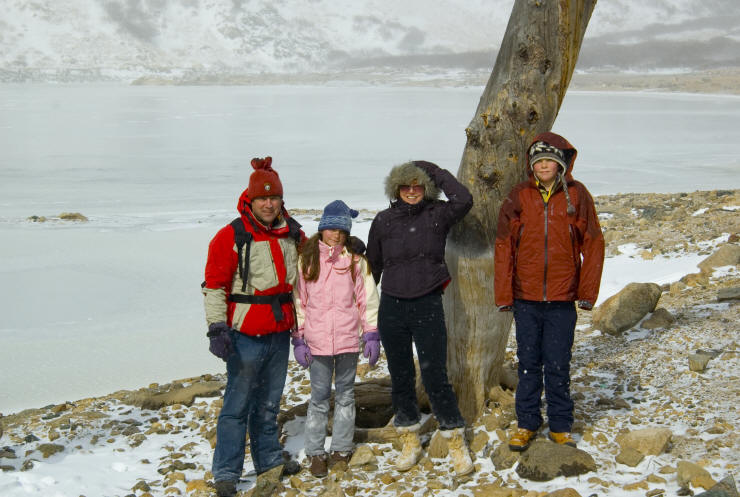 Frozen Lake Near St. Mary's Glacier, Colorado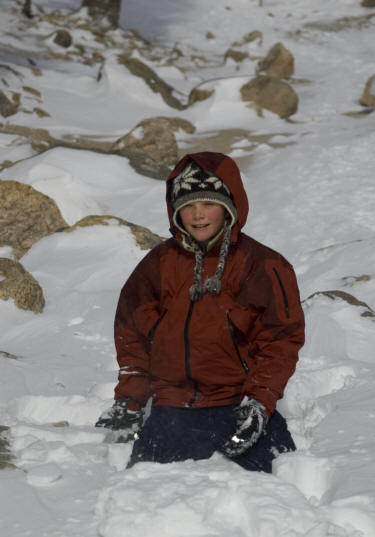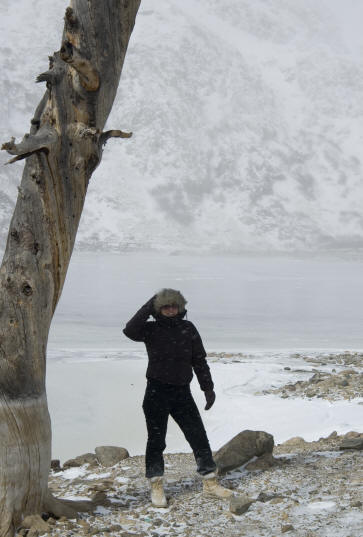 Edward at St. Mary's, Colorado Clair
Georgetown, Colorado - Historic Victorian silver mining town.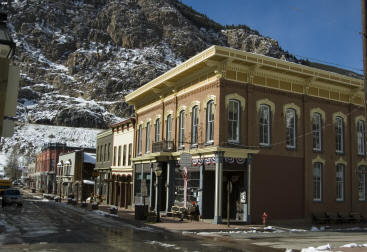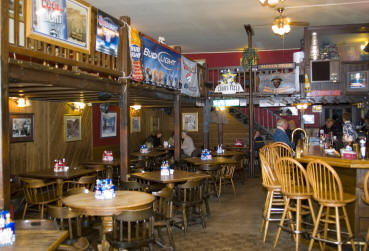 Georgetown, Colorado Lunch at the Red Ram, Georgetown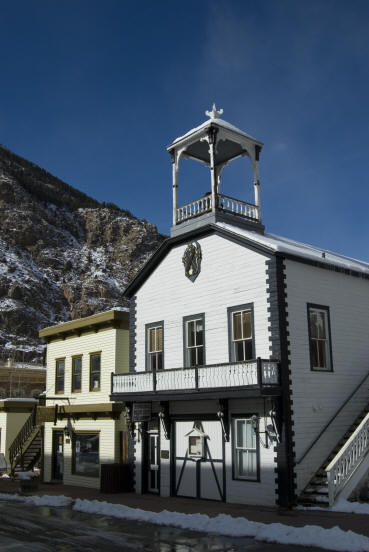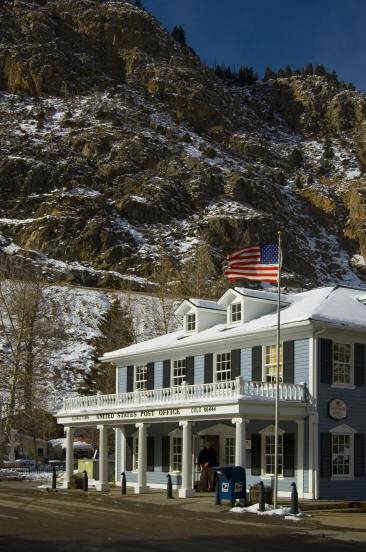 Police Station in Georgetown, Colorado Post Office in Georgetown, Colorado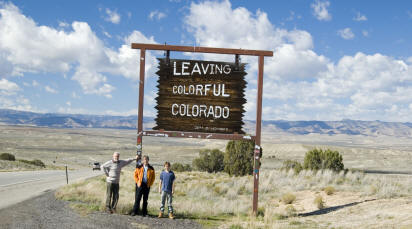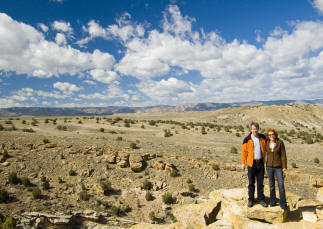 Colorado - Utah Border
Then a shortish drive through a spectacular gorge cut by the Colorado river for four nights at Sorrel River Ranch, Utah.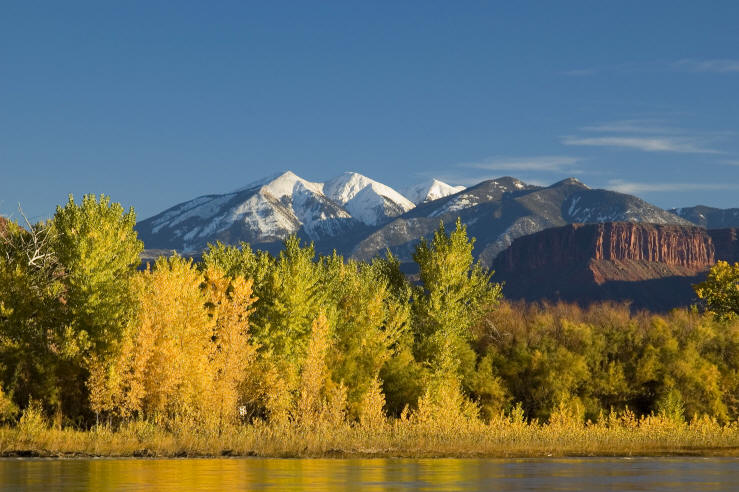 La Sal Mountains from the Colorado River, Utah - October 2006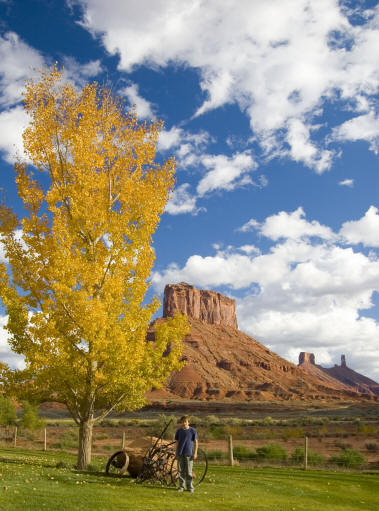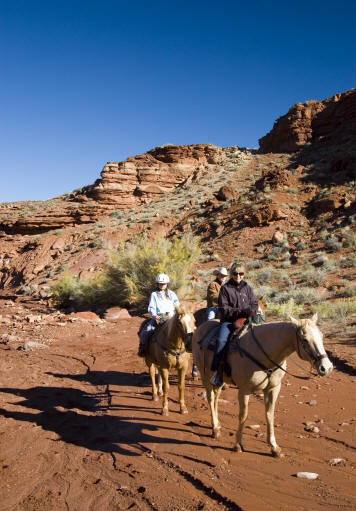 Edward, Sorrel River Ranch, Utah Verity, Horse Riding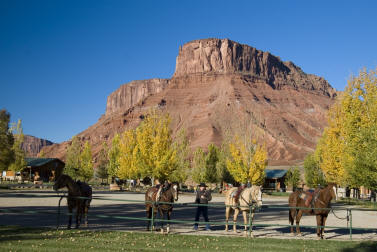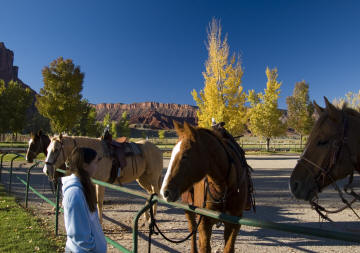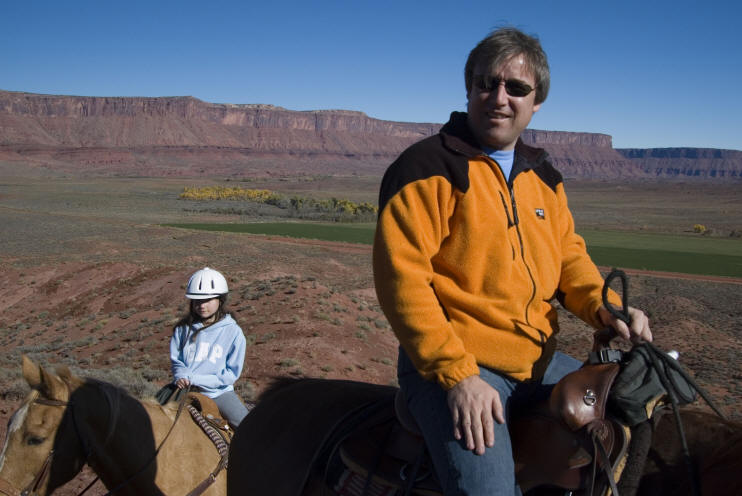 Verity and Me, Horse Riding in Utah
I ran out of superlatives when describing Utah. It has some of the most dramatic landscapes I have ever seen and my photography will never do it justice. October gave us perfect weather, vibrant foliage and the beautiful snow covered mountain backdrop of the La Sal mountains. All this sets off the deep red of the local geology to stunning effect. The Colorado river has spent millions of years carving spectacular canyons and gorges and water erosion has sculptured the red sandstone into amazing natural arches. Simply awe inspiring.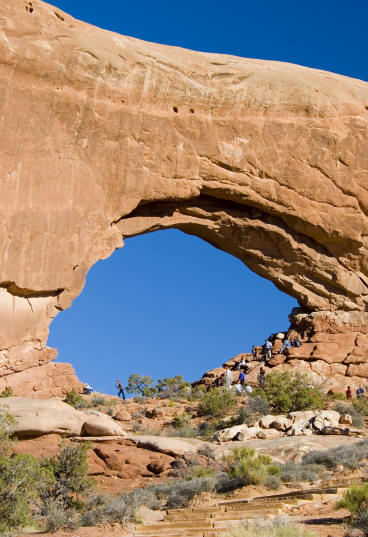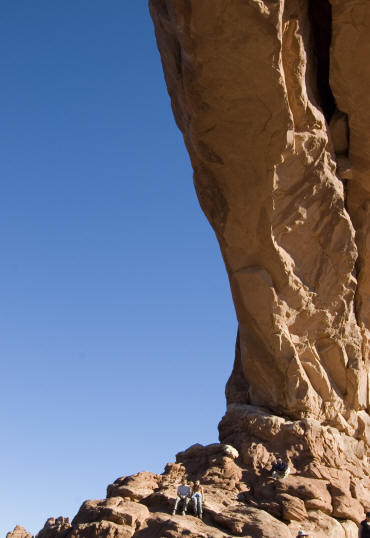 Arches National Park, Utah Edward and Verity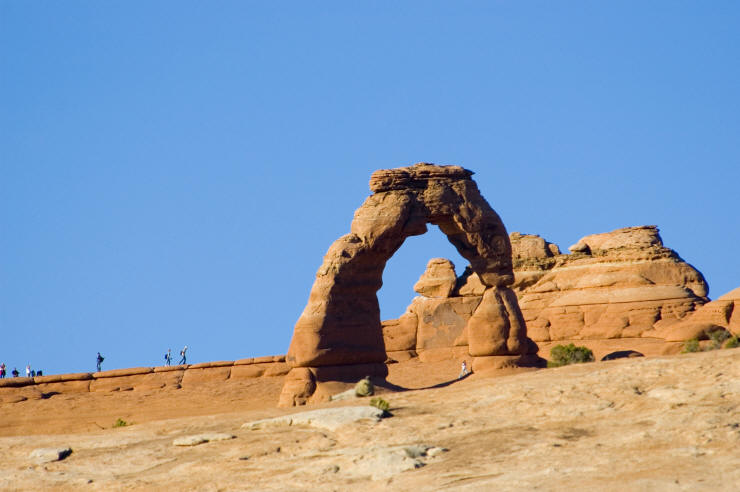 Arches National Park, Utah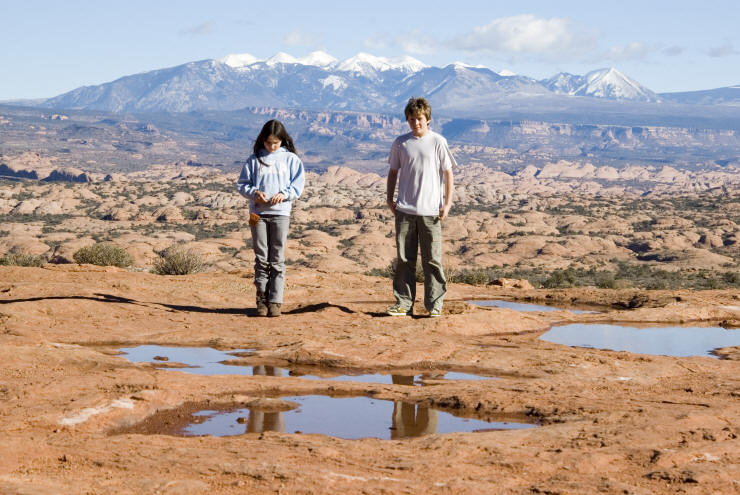 Arches National Park, Utah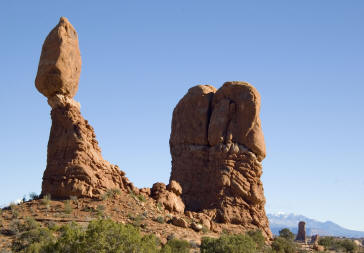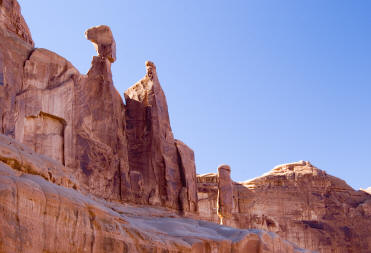 Arches National Park, Utah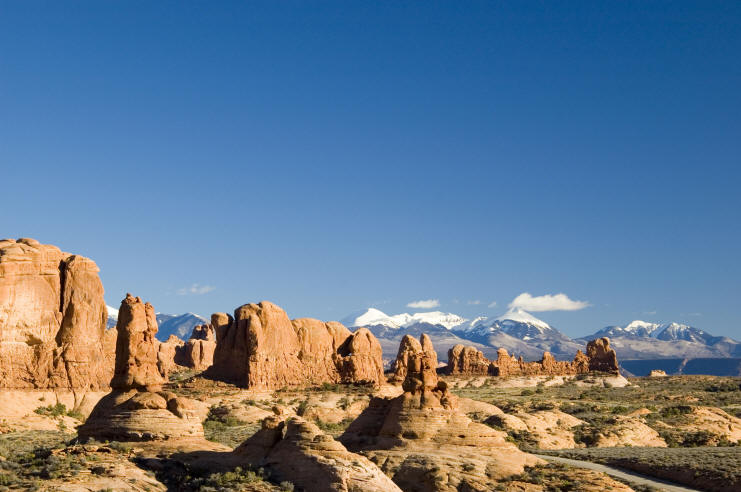 Arches National Park, Utah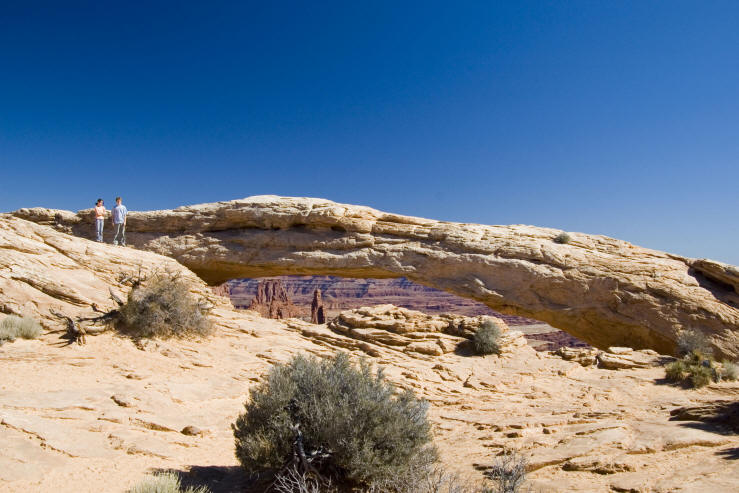 Arches National Park, Utah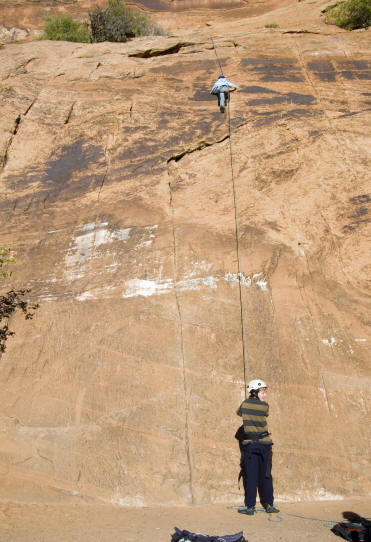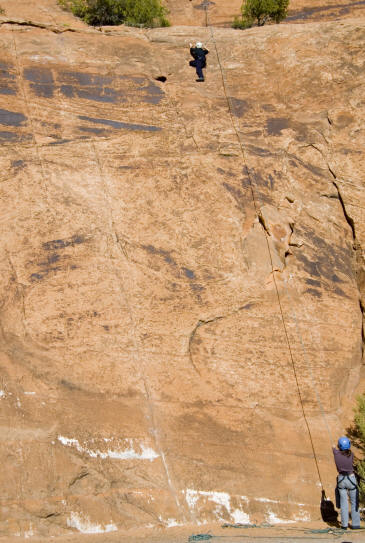 Verity Rock Climbing Edward Rock Climbing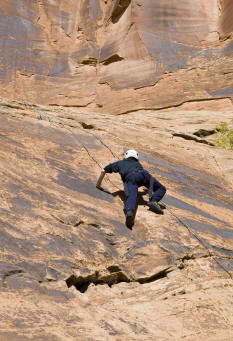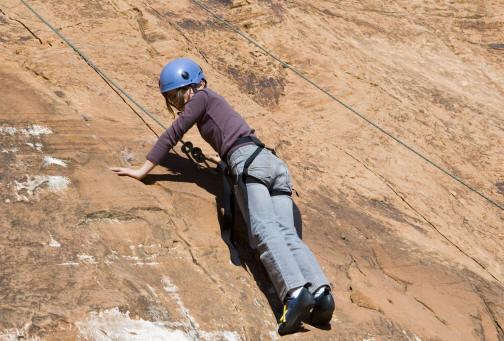 Edward Verity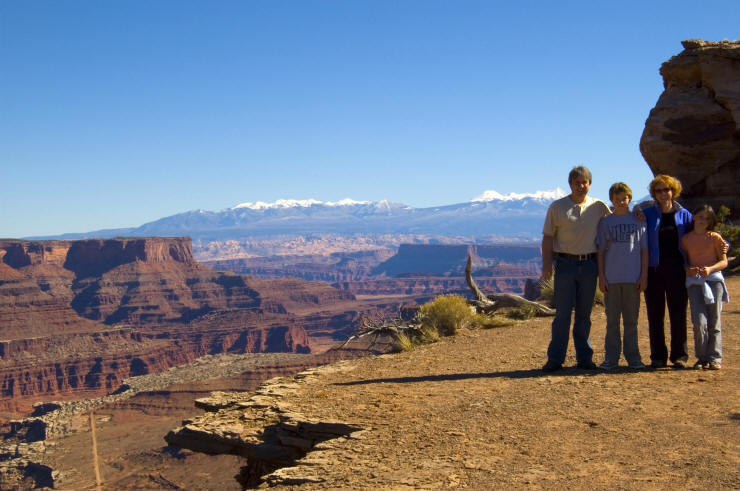 Canyonlands National Park, Utah October 2006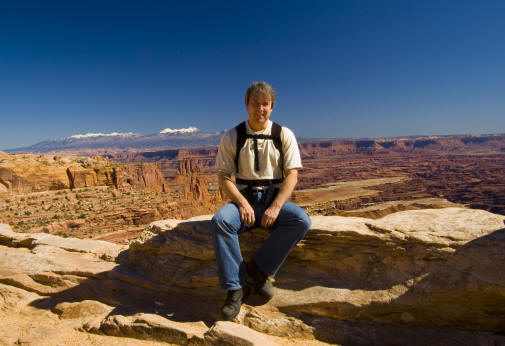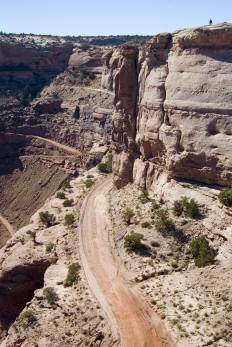 Canyonlands National Park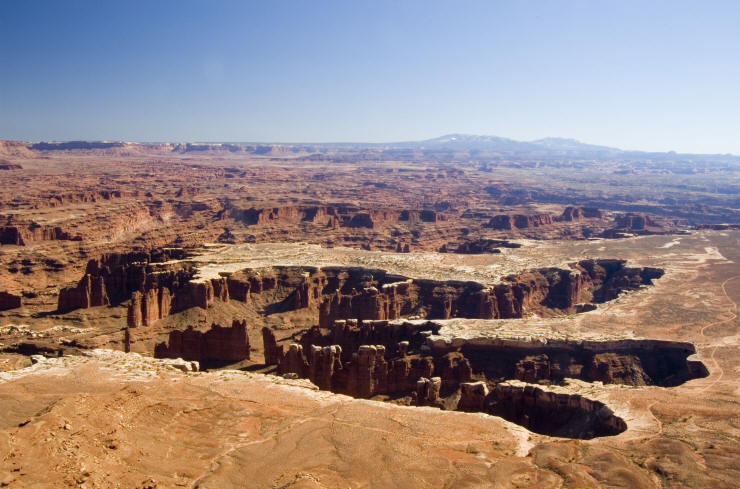 Canyonlands National Park

Canyonlands National Park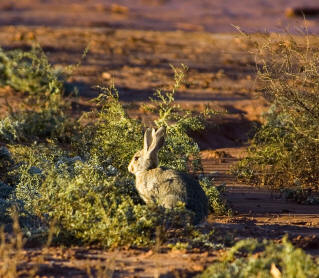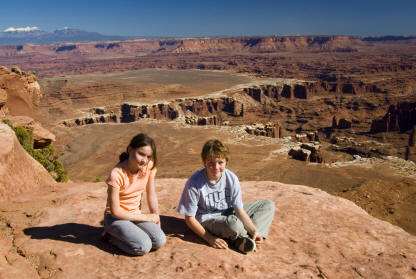 Desert Rabbit Edward and Verity, Canyonlands National Park, Utah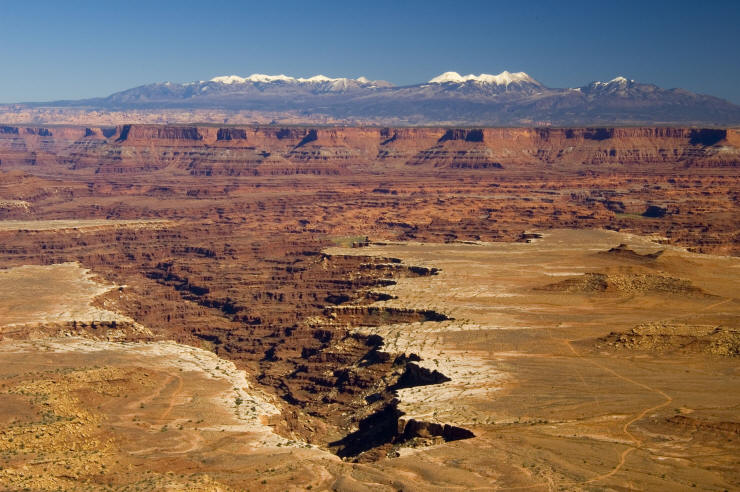 Canyonlands National Park, Utah
We drove north to Wyoming for an over night stay in Cheyenne which gave us an American cowboy theme and allowed us to spend some money at an enormous ranch wear store. I've never seen so many cowboy boots and hats. Boots could be bought in leathers ranging from snake and ostrich to the more usual cow hide. Hats seemed to range from $40 to over $1000 for a premium Stetson.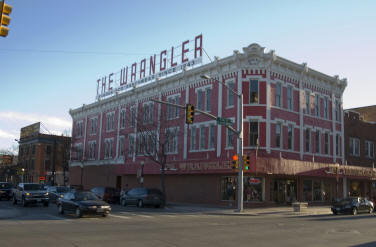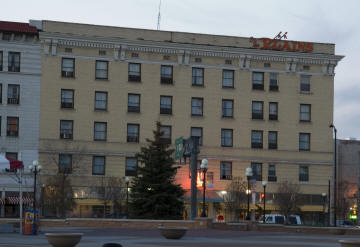 Cheyenne, Wyoming The Plains Hotel, Cheyenne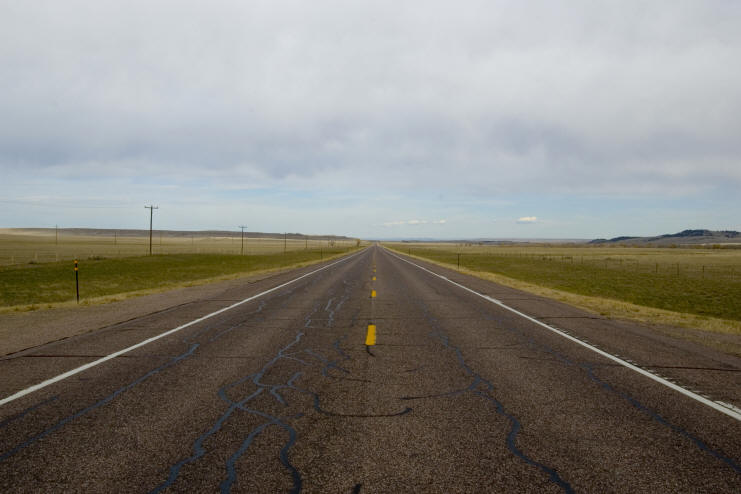 Wyoming - the least populous American state with only 500,000 inhabitants.
Only a night in Cheyenne before heading north to South Dakota and a night at K Bar S Lodge in Keystone, near mount Rushmore.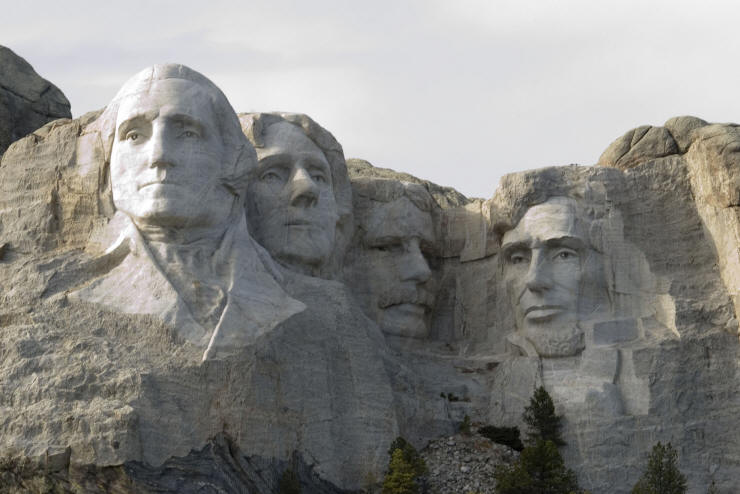 Mount Rushmore, South Dakota. Left to right - Washington, Jefferson, Roosevelt, Lincoln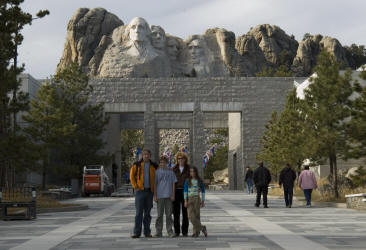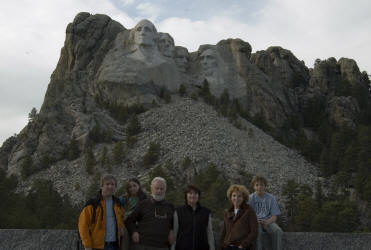 Mount Rushmore, South Dakota
The Mount Rushmore sculptures were smaller than I expected (the fir trees usually seen in the foreground of the photographs are actually dwarfs which changes the scale) but they were much finer and more detailed than I imagined. All in all it was tastefully done and a very peaceful experience, although clearly off-season in October.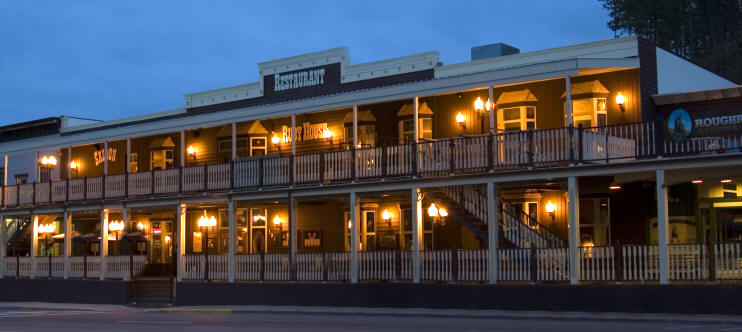 Ruby House Restaurant, Keystone, South Dakota
Finally a gruelling 15 hour drive though South Dakota, Minnesota and Wisconsin back home. The only respite from the monotonous countryside was the heavily gorged Badlands of South Dakota (but not nearly as spectacular as Utah) and the very attractive countryside as we crossed the Mississippi River on the Minnesota - Wisconsin border. As expected this trip gave us a feel for the vastness of this great country and we saw some truly incredible scenery. It is also clear that there is so much more to see in the USA and we very much look forward to exploring it during our stay here.
London - November 2006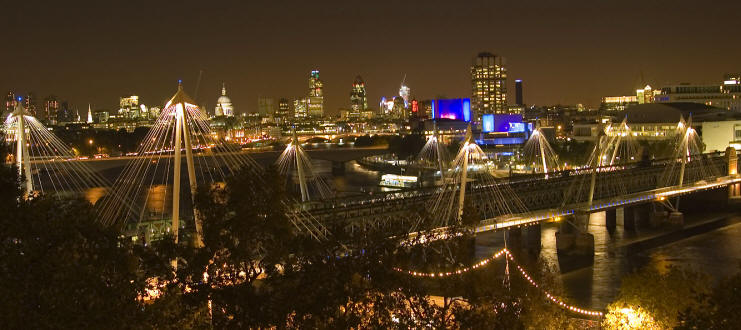 View of the River Thames from Royal Horseguards Hotel, London
Mumbai, India - November / December 2006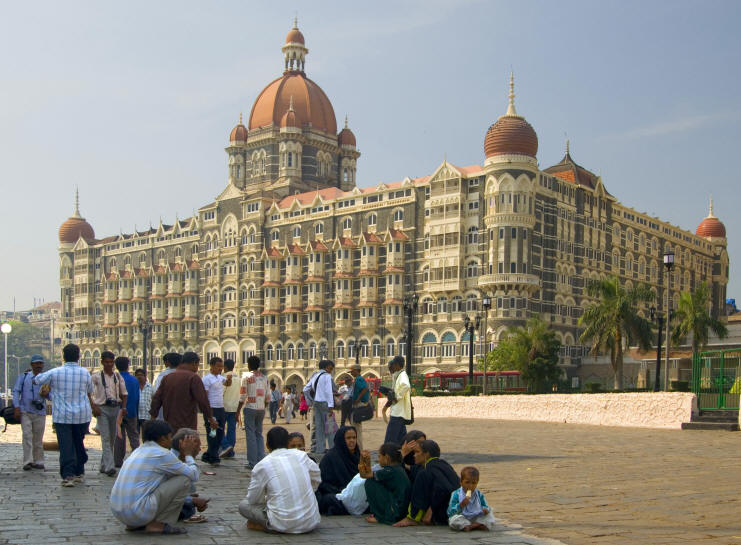 Taj Mahal Hotel, Mumbai
Mumbai (Bombay), India is a city of excess and extreme. The city seethes with every level of human existence; abject poverty rubs shoulders with opulent wealth. Sikhs, Muslims, Hindus and Christians share the pavements with Bollywood film stars and famous cricketers. Snappily dressed businessmen step over ragged, starving bodies outside their five star hotels and wealthy tourists ignore the pleads of filthy beggars as they are driven around the city's sights in their air conditioned limousines. Elegant women clad in vibrantly coloured saris and dripping in gold jewellery step gingerly over the potholes and carefully avoid the grime and filth in the gutters. Life here is lived plainly and openly on the crowded streets. Vendors sell their wares on the street, motorbikes and cars are repaired on the street, people raise their animals and children on the street. Whole families cook, eat, sleep and die on the street. Ancient taxis and motorbikes honk furiously as they swerve around cows, dogs and buffalo and then compress themselves haphazardly six abreast on the two lane highways. The noisy city air is alternately filled with the spicy aroma of street vendors' cooking and the sweet fragrances from exotic fruit stalls, only to be contrasted a few steps later with the foul stench of raw sewage and rotting garbage. I actually loved visiting this city but it is not a tourist destination. It is India's commercial capital and I was here on business.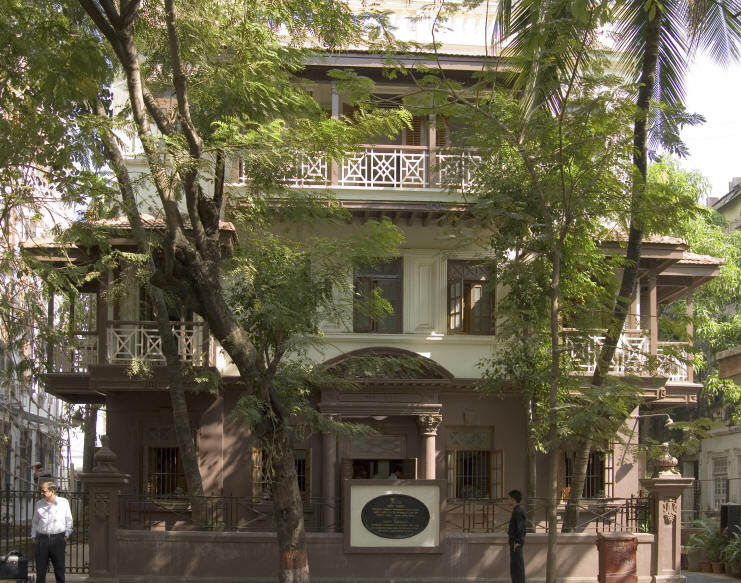 Mahatama Gandhi's House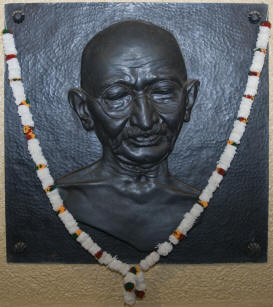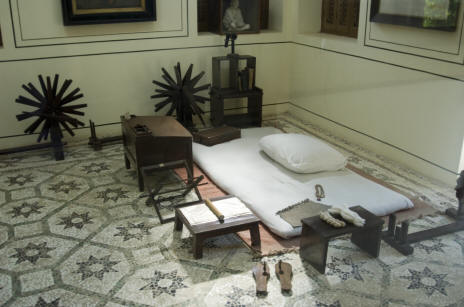 Mahatama Gandhi's House

We don't like cricket....oh, no....we love it.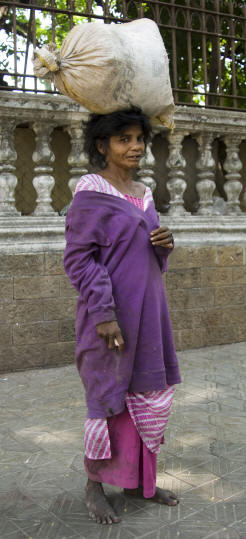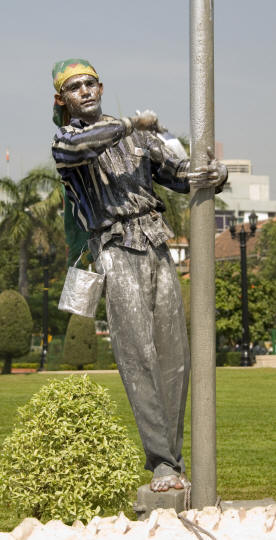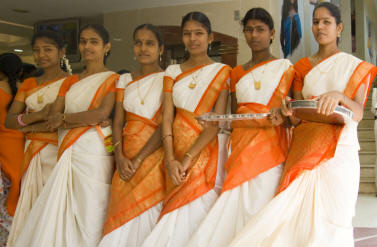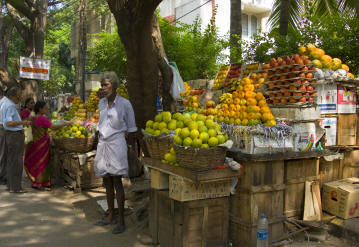 Mumbai Faces

Traffic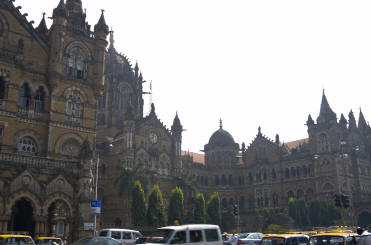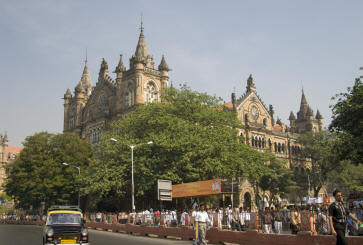 Chhatrapati Shivaji Railway Terminus (Victoria Station) designed by F.W. Stevens in 1878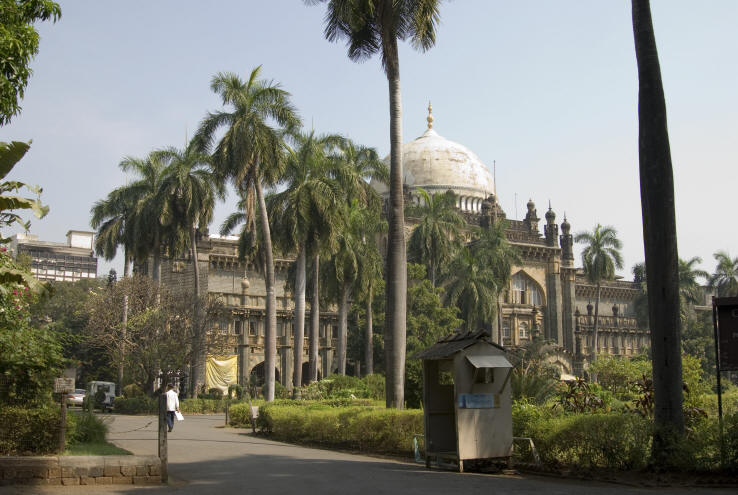 Prince of Wales Museum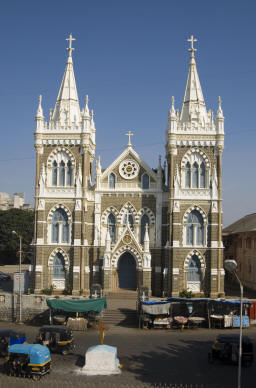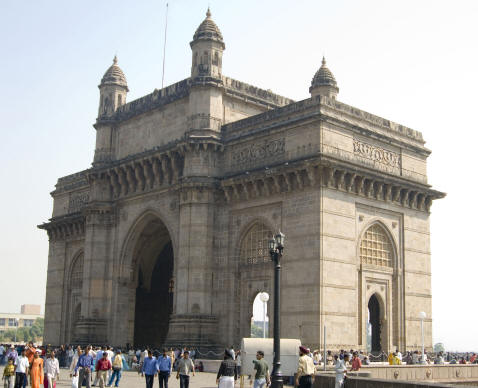 Church Gateway to India commemorates the visit of King George V and Queen Mary in 1911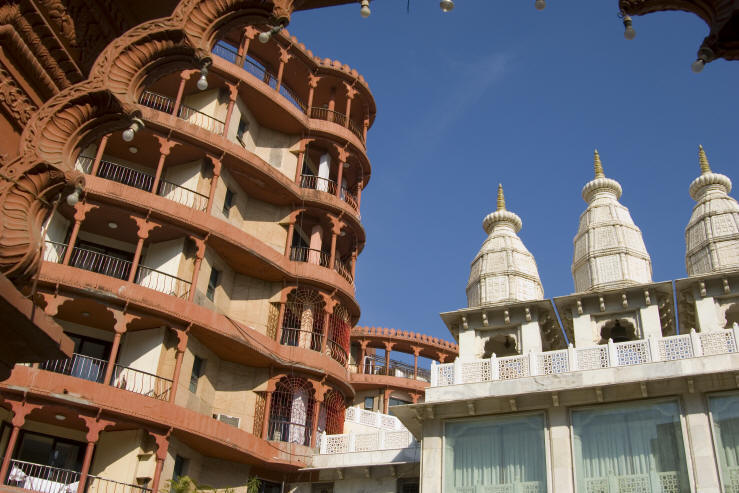 Hindu Temple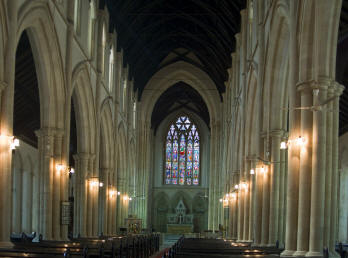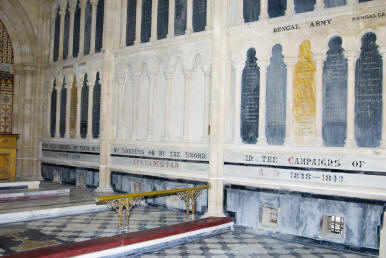 Afghan Church dedicated to British Soldiers who died in the Sindh and Afghan campaigns (this time in 1838 and 1843)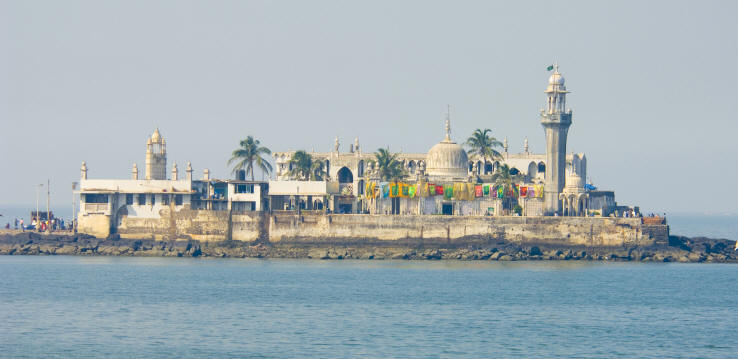 Haji Ali Mosque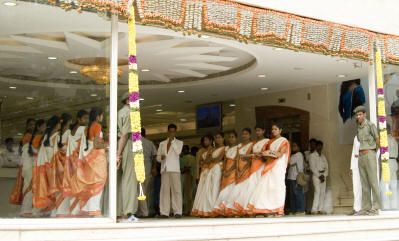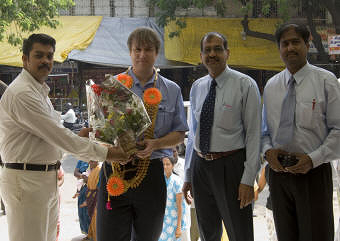 Warm Greetings in Chennai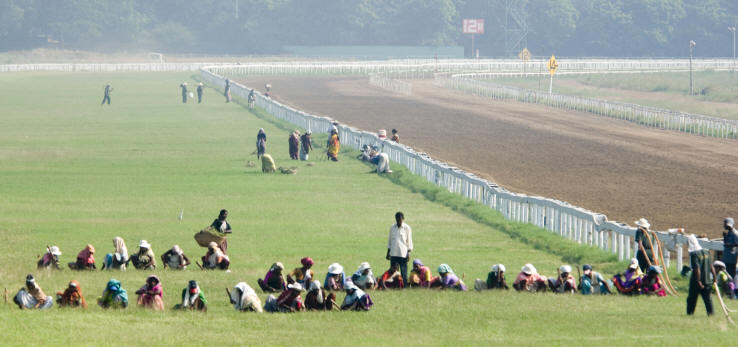 Cutting the grass at Mahalaxmi Race Course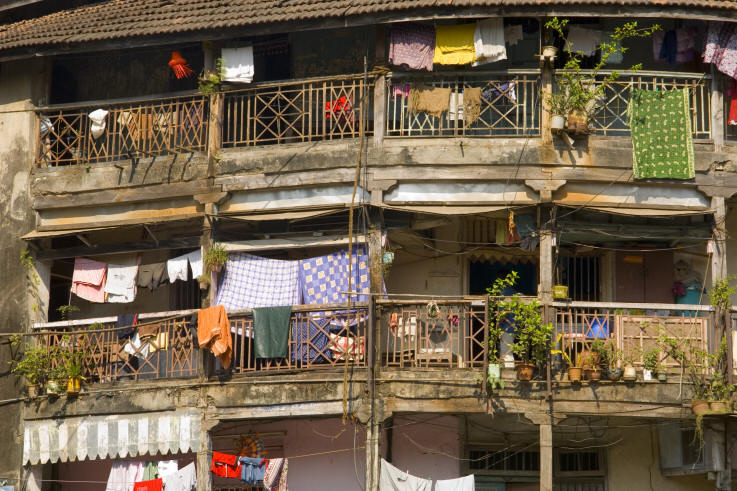 Apartments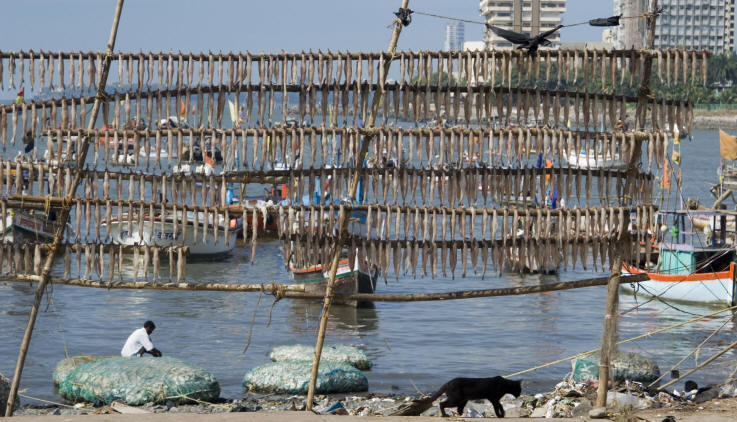 Drying Fish
December 2006 - England
On the way back from India I was able to spend Saturday in England and watch Edward play rugby for his school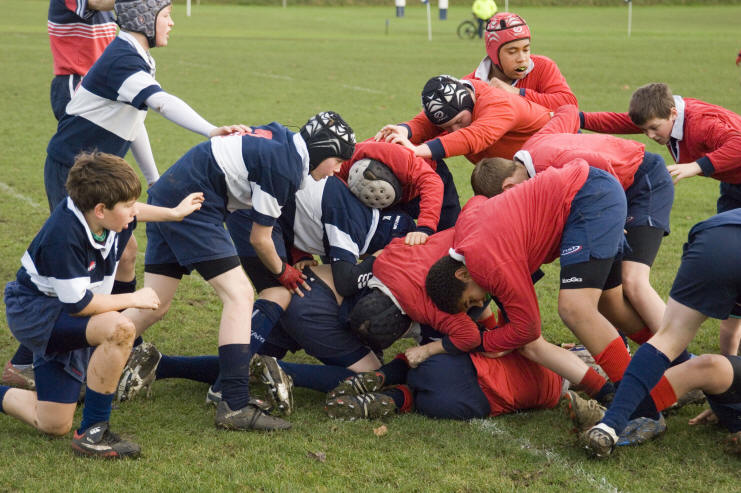 Prep School (under 13 age group) rugby 1st XV . Edward is a prop forward (number 3) and wearing red gloves.
For more rugby photos and a video click here
Winter 2006 - Illinois
Winter has started - our home December 2006. It was 10°F (-12°C) in this shot and it will get colder.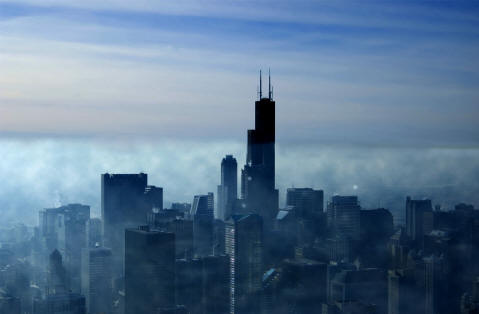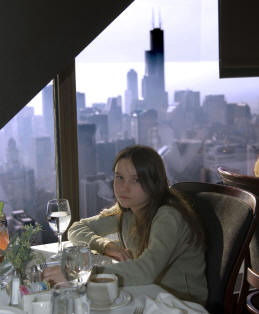 Christmas Eve Brunch on 95th Floor of John Hancock Tower
Telluride, Colorado - December 2006 / January 2007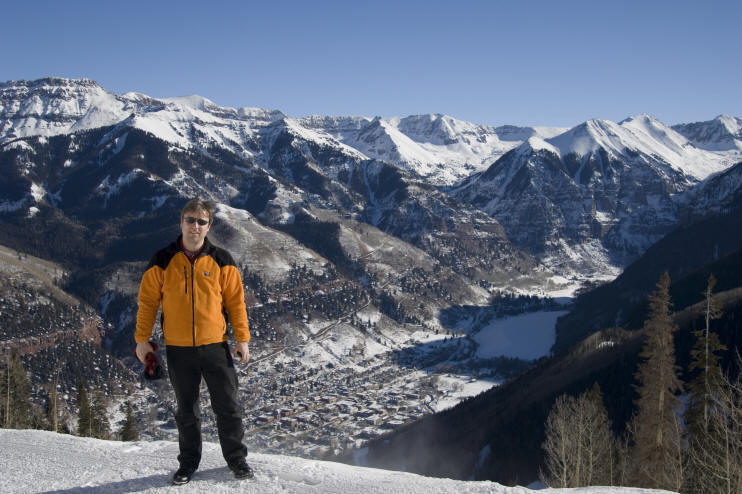 Telluride, Colorado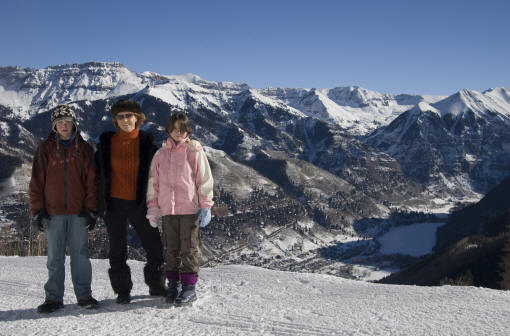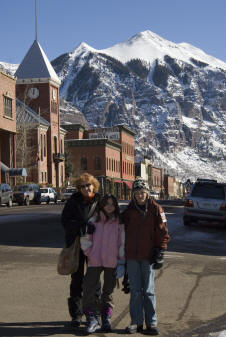 Telluride, Colorado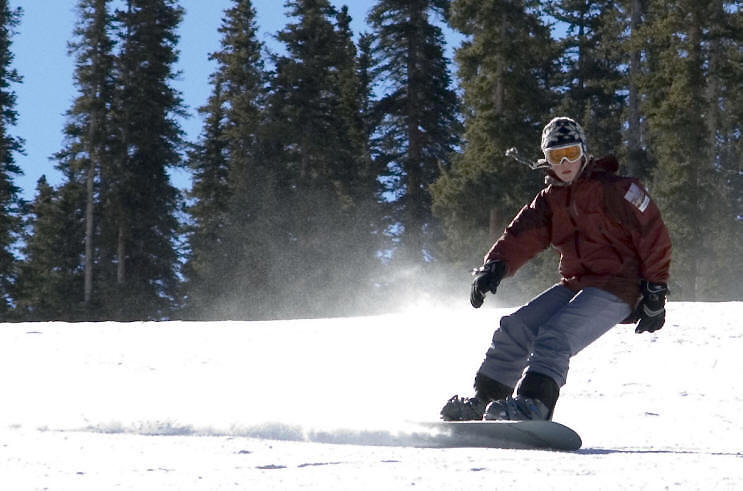 Edward Snowboarding, Telluride, Colorado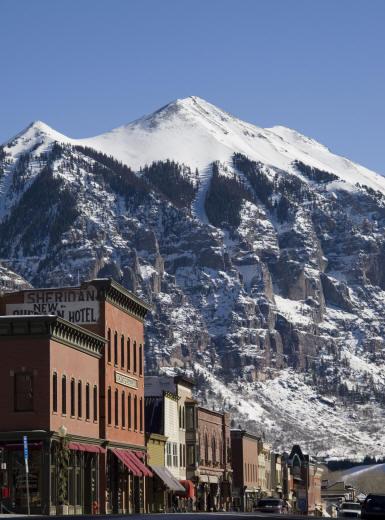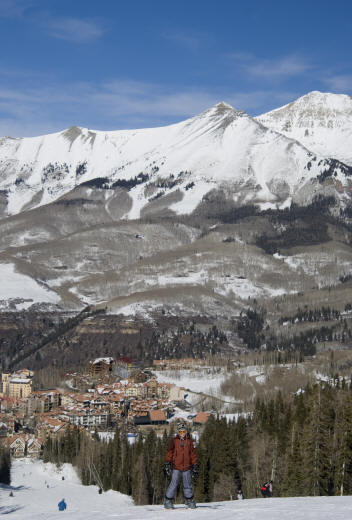 Telluride Mountain Village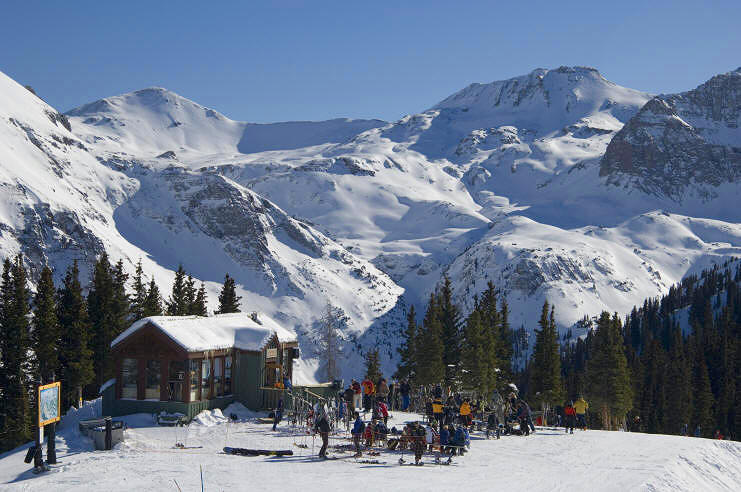 Lunch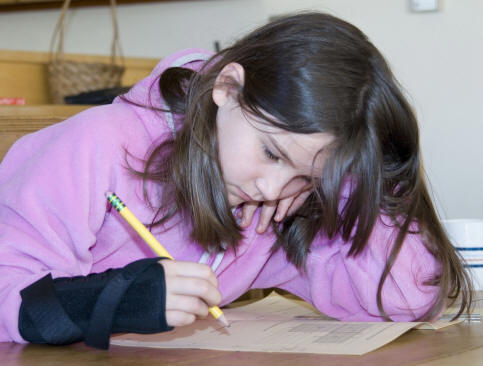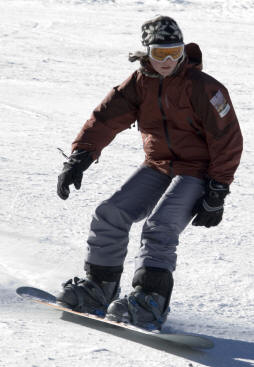 Verity revising for her boarding school entrance exam with a broken wrist Edward Snowboarding
Verity slipped getting out of bed and broke her wrist on the day before our snowboarding holiday!
Moguls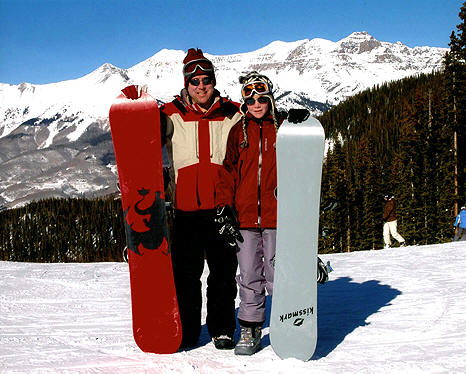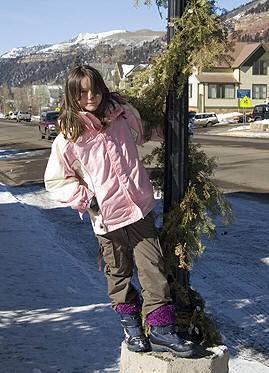 Telluride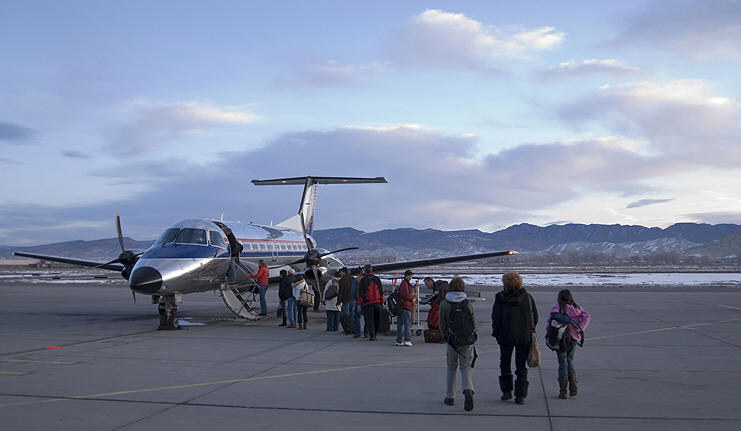 Early morning flight from Montrose to Denver