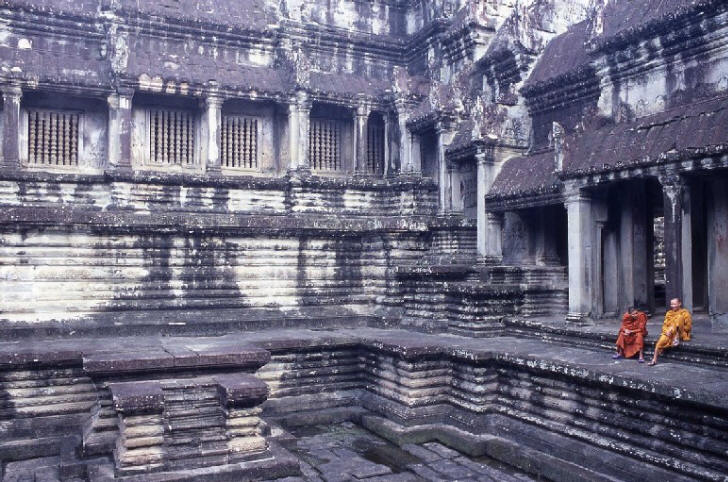 Buddhist Monks, Angkor Wat Temple, Cambodia - October 2003
This year started like any other with a rash of business trips - Saudi, Dubai, Australia and Hong Kong - all in January. As I'd promised the children a snowboarding break I got off a long haul flight from Hong Kong and immediately climbed into our car for a three hour drive to Cascade Mountain in Wisconsin for the weekend. On return I then immediately boarded a plane for Tokyo for some negotiations with some Japanese partners and then it was back to Hawaii........
Hawaii - February 2003
Another business trip to Hawaii and this time I managed to persuade Clair and the children to join me - but not until after I'd had a day to myself riding a Harley Davidson V-Rod around Maui.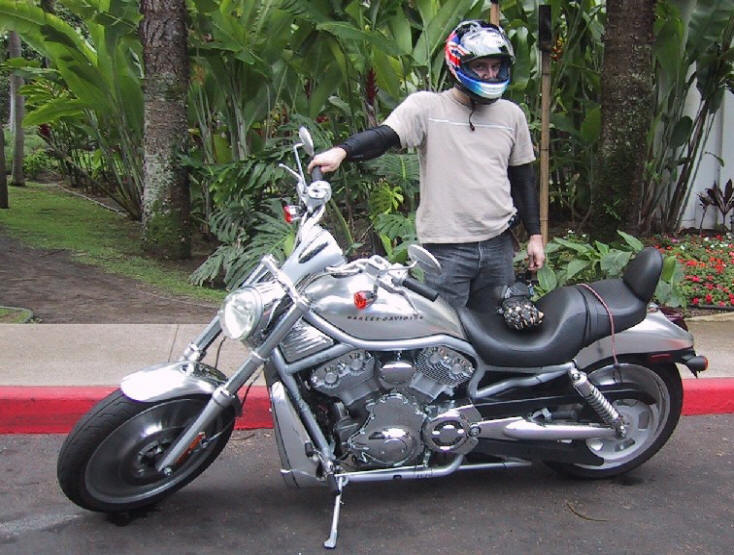 Harley V-Rod and a Poseur
I'll be honest - I don't like Harleys. They're usually old fashioned, slow, gutless, boring, ugly, over weight, overpriced and don't go round corners. They are fine if you want to plough a field or for the long, straight roads of the continental USA (with their 55 mph speed limits) but otherwise pretty useless. This particular Harley looks great however and has some sort of handling and performance but the exhaust burnt my right calf and the solid wheels were unstable passing the side draught of large vehicles. I did have great fun on it but am very thankful I never have to clean one.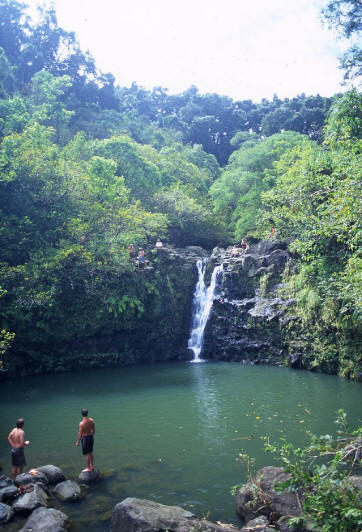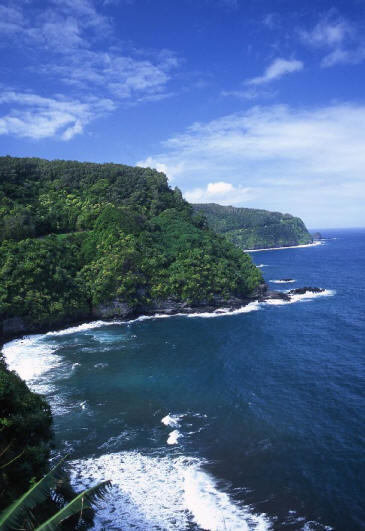 Hawaii - February 2003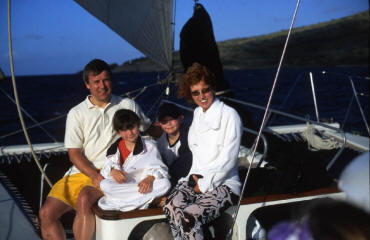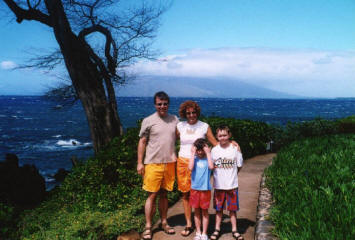 Sailing a Catamaran off the coast of Hawaii Family shot in grounds outside Fairmont Hotel, Maui.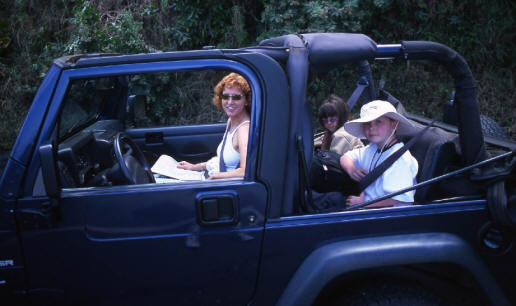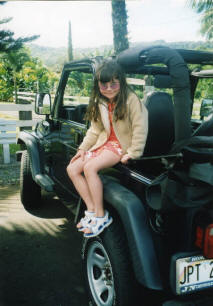 A good cheap way to get around the island is to rent a jeep from Hawaiian Riders....
One of the biggest disappointments in my life has been witnessing the effect of a western diet on Hawaiian girls. Rather than the expected slinky, lithe, dusky hula girls we were treated to Zeppelins in grass skirts. Devastating.
In March I had a series of meetings at the Four Seasons Hotel in San Francisco, which was very pleasant. Clair and the children met me at San Francisco airport before we all left for an exploratory trip of Japan. I'd made it clear I was interested in working in Japan and there was an opening for which I was being considered. This was a very successful trip, partly because we were able to include the children in our decision to move there. They witnessed first hand the schools, housing and general living environment and so we got their agreement and buy-in from the beginning of our posting.
Living in Japan - Spring 2003
We are now living in Japan and on-line which considering the technical barriers of language and so on are a testament to perseverance and luck as much to skill. In fact I even went out looking at wireless LANs yesterday. I found them but noticed that the software and instructions are only in Japanese and had to admit defeat.
First impressions are that this is a great country in which to live. This is in large part due to a really lovely outlook on life that the Japanese have. Everywhere we go we have been met with real warmth - the service is absolutely incredible. Shop keepers actually sprint about their shops for you in order to shorten your wait. On top of this great service nobody expects a tip (which is a real bonus as this added 20% to almost everything in the US). In one morning we managed to get our alien registration forms filed, open a bank account and get three year exit re-entry visas. The alien registration involved grappling with a local government office with neither we not they speaking each other's languages. A bit like Illinois really, except there was no queue and there were 4 Japanese staff members instantly to hand to help us with our four applications. The irony is that we have done this despite no Japanese and very little reciprocal English, yet in the States we had to have a relocation consultant to help us through the weighty tomes of paperwork for social security numbers, driving licenses, income tax, medical insurance, dental… etc. and waited in line for days to get through it all!
Another very useful organisation in Kobe is CHIC which is a voluntary service aimed at helping to serve as a bridge between the international community and the Kobe community at large. They help both newcomers and long-time residents get the most out of their stay in Japan - from schools to day trips, cultural events to shopping. They are also near The Foreign Buyers Club(which incorporates "The Brit Shop") who make it possible to get such hard to find necessities as English mustard, Branston pickle and baked beans (at a price).
It is easy to get about by train as Kobe / Osaka has a network as comprehensive as the London Underground and reminiscent of it - with a one major exception. i.e. trains actually run on it. The railway punctuality here is legendary and trains really do run correctly to the minute (I've been checking). In fact as I caught sight of the 11.59 train from Rokko to Sannomiya at 11.58 and 30 seconds I wondered why British Rail cannot do this. As the white gloved train driver rolled it to a stop at exactly 11.59 I remembered an expat here telling me that when the bullet trains run late it makes the evening television news. Also everything is sparkling clean with no litter. I remarked to Clair as we were driven from the airport that it looked as if the motorways and factories had been scrubbed. Perhaps it is all the rain - we get over 8 inches in June alone.
When we arrived in our new house there were 6 people to meet us and explain the security systems, the appliances, cable internet, satellite TV etc. Mercifully we get Sky Sports 1, 2, and 3 so I can watch proper sport again, including Premiership football and the Rugby World Cup. You'd need a degree in electronics (and advanced Japanese) to work the heating / cooling system and security features (strange in a country with relatively little crime), but the children love the fact they have their own phone in their room which also functions as an intercom. Our house is great with lots of space, good views and a Japanese style garden (see photos). A spare room (with en-suite) is available for anybody wishing to stay.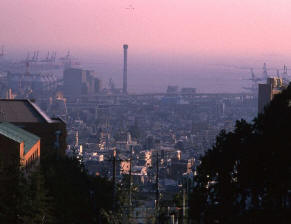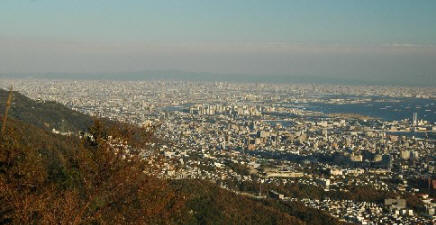 Kobe Kobe / Osaka Sprawl
The air freight arrived a week after it left Illinois and seems to have all the essentials to last us the two months before our sea freight arrives. It appeared that the only forgotten items were a transformer for Edward's Play Station and the children's piano music. The music tuned up in a pile of work papers and I was pondering Clair's legendary efficiency in the shower and wishing my back scrubber brush had arrived when I noticed it hanging on the shower rail next to me.

The weather here has been lovely, a pleasant 70 degrees and sunny and so the children are playing outside most of the time. We have a mountain trail starting a short walk away at the top of our hill and so we have been exploring that most days. It gives an amazing view of the Kobe / Osaka bay area (which close up is like a scene from "Bladerunner") and Kobe Bay Sea and port area. The hiking trail walks have been shady with corridors of Jasmine and bamboo and apparently there are wild boars in the woods. Edward is convinced he can hear aggressive gruntings around each corner. Actually there was on one occasion but it turned out to be a frog. A 20' walk down a very steep hill from our house takes me to my train station and a town centre with plenty of eating places, bars and shops. As well as the usual Japanese restaurant there is also a Chinese and a curry house.

Clair and I start Japanese lessons next week which looks like being essential if my experience in the computer shop is anything to judge by. We have got by so far in shops, restaurants and government offices but it would be nice to know what we are getting before it arrives.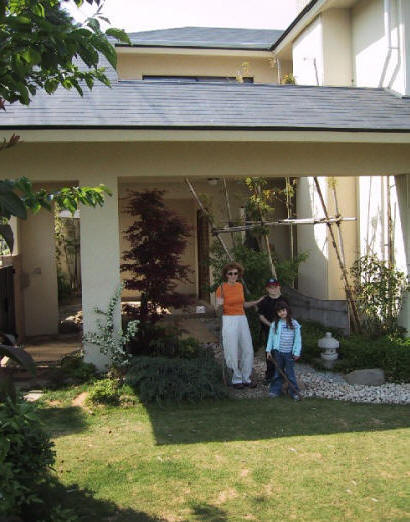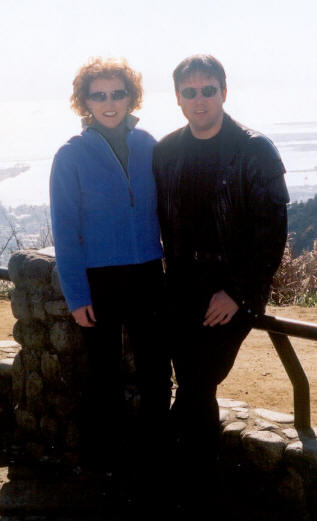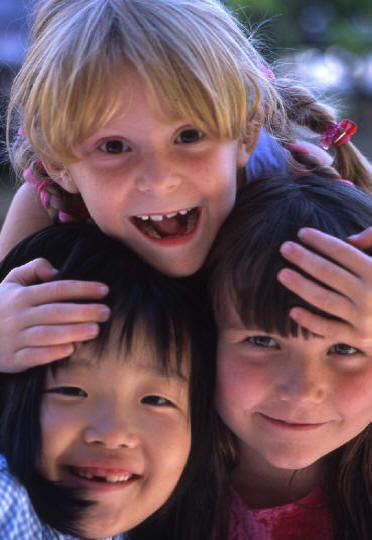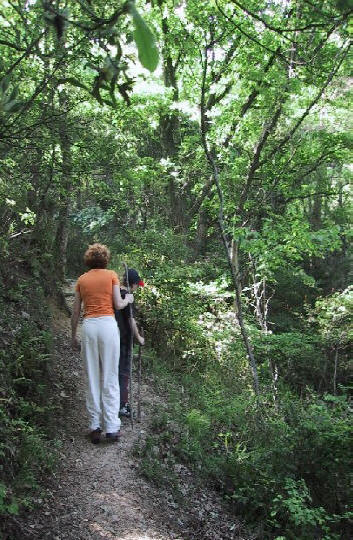 Verity and new friends Mountain Trail
Living in Japan - Summer 2003
Japan continues to be a wonderful experience and even after six months I still appreciate the high levels of service, excellent food, friendly and helpful natives and mostly great weather. I've also partially solved the one quality of life problem I had - i.e. the one hour twenty seven minute train commute to the office. This is now an exhilarating 40 minute motorbike ride and the occasional telecommute from home. It's also nice to be on the same time zone for the Rugby Word Cup.
Two good friends since school days made the trip out for a week in August whilst Clair was in England. Food, drink and Karaoke seemed to be the theme with some gestures at tourism to Hiroshima, Kyoto and Arima.
The visit to Hiroshima was a worthwhile, if somewhat sad, experience. The Peace Museum is well laid out and informative with some graphic photographs and displays of the carnage that took place there in 1945. Interestingly around the site there are few reminders of who dropped the bomb - perhaps in deference to a modern-day ally. Kyoto has some beautiful shrines and the Royal Palace, which are all near the bullet train station. The journey to Arima was more fun than the actual town, as we traveled there by the Mount Rokko Cable Car and then connected to three spectacular rope-way rides over the mountains behind Rokko. We booked a traditional Japanese room with tatami floor and troughed our way through a 7 course lunch with hot sake served by a kimono-clad waitress. Arima is famous for natural hot spring baths which are very relaxing after a hard afternoon of eating and drinking. Much of the week was spent in tiny bars around central Kobe. Many are so small they will only seat 6 customers and are often located high up in a tower block. Our favourite, Ryan's Irish Pub is located on the 7th floor of a high rise in central Kobe.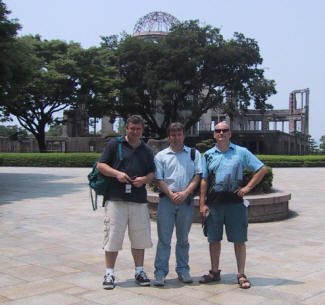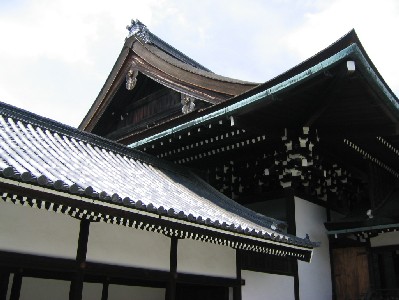 Two reprobates and me at Hiroshima Kyoto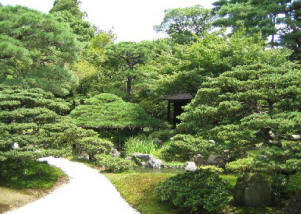 Kyoto Ropeway descends steeply into Arima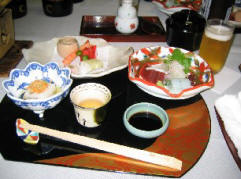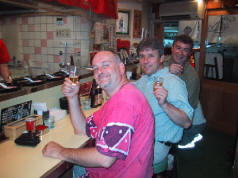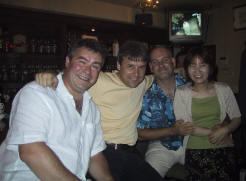 Food....... drink............ ......... and making merry
I had one more piece of pointless bureaucracy to complete before I could finally consider myself settled in Japan. This was to pass the large bore bike test. My full UK motorcycle licence only entitles me to ride bikes up to 400cc in Japan and I have to pass another test to ride bigger bikes before my international licence runs out in November. This was important as the bike which my company helped me to import is 955cc and I wanted to keep riding it. Passing the test turned out to be rather difficult. Whilst the test lasts about 10 minutes (consisting of guiding a large bike around cones, ramps, planks, bumps etc) the bureaucracy takes nearly all day. As well as an hour journey to the test centre (walk, two trains and a bus) you have to register at 10.30am for a 1.00pm test! Couple that with the fact that the course, instructions and road signs are in Japanese and need to be memorised and we have a classic expat dilemma. The whole experience was made doubly difficult by the fact that the bike you must maneuver around their obstacle course with pinpoint accuracy is their's, not mine - meaning I was not used to the way it handled. I'd already had a couple of attempts which served to inform me of some of the rules I was not told before (like you cannot stop at certain junctions but must stop at others or you fail automatically). This time I was sure I had understood the instructions and reached the end without falling off the plank, touching a cone, putting my foot down in the wrong place, crashing etc. It was 1.15pm by this point and I was then told in Japanese to go to holding area number 8 ("hachi-ban"). This appeared to be good news as previous attempts had resulted in me being given a form and told to rebook the test. An hour in "hachi-ban" increased my anxiety as nothing happened (was I in the wrong place?) until finally another pointless bureaucrat gave me a green slip and asked me to go to number three holding area ("san-ban") for a lecture at 3.40pm. I did wonder if I had failed at this point and that they felt I needed some remedial instruction; but as this lecture would be in Japanese it seemed unlikely to help. The lecture at 3.40pm was in a typical Government room, with small uncomfortable chairs and lots of Japanese forms (not yet filled in). The lecture itself was amazing. It was indeed in Japanese but turned out to be a 20 minute lecture on how to complete the rest of the bureaucracy! i.e. which forms to complete, where to pay, where to get your photograph taken, where to queue……but the question still burning in my mind was had I passed the test or had I been arrested? This was only answered at 4.30 when my old licence was taken away and I was given a new one and told I could go. I now realise that the DVLA is managed highly efficiently by angels, especially as the Japanese experience was no worse than Saudi Arabia or the USA.
October: I've just had three arduous business trips back to back. I flew to Chicago with some VIP visitors, including someone who did the development work on one of our major products. As well as a tour of HQ and meetings with other important people, he requested some classical music. After disembarking our long haul red eye flight from Japan, and reeling from the 14 hour time difference, I took them to a nice Italian Restaurant on Michigan Avenue for dinner before the evening of classical entertainment - The Marriage of Figaro. Good food and a few glasses of red wine later I was feeling extremely relaxed and soporific, so you can only imagine my reaction on being told that the opera was scheduled to last over 4 hours! I managed to stay awake but am very confident that my Japanese colleagues slept through most of it. The Japanese have a knack of sleeping anywhere: on trains, in meetings and (evidently) at the Opera. I only just managed to revive them with some very large scotches at the end in order to get them back to the hotel. Curiously I actually enjoyed the experience in a semi-conscious, surreal sort of way, which is a big complement to Mozart under the circumstances.

Fisherman's wharf, San Francisco
From here I had a lovely long weekend in San Francisco for a major international congress. This involves more entertaining of key customers, being entertained by various sycophantic suppliers and interesting meetings with colleagues from other affiliates. I had a nice suite at the Hilton on the very picturesque Fisherman's Wharf (near Alcatraz prison - now a tourist attraction). The sun shone, there were firework displays, parades and aerobatic displays; the food was great and you could even get fairly authentic fish and chips (with real malt vinegar) on the quayside along with excellent crab and prawns. That weekend England drew with Turkey to qualify for Euro 2004, we won at rugby and cricket; even the Chicago Cubs won a baseball game. This added to a party atmosphere and life seemed pretty smooth. Then from here to Tokyo for some workshops I was running (nice hotel, good food and Sake, seething, exciting, neon ridden, Blade Runneresque, metropolis) before arriving back home on Friday so I could pack and leave for Cambodia on Saturday morning for a well earned holiday.
Siem Reap, Cambodia - Autumn 2003
(This image is taken from another website)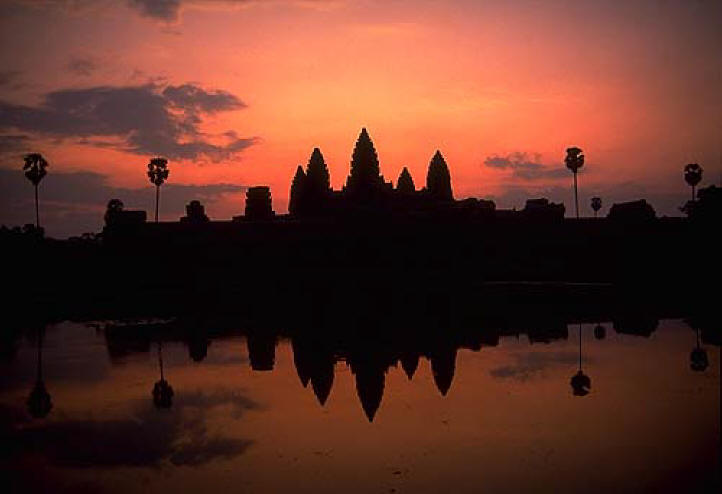 Angkor Wat, Cambodia
We had a fabulous time in Cambodia visiting Siem Reap , Angkor Wat and the surrounding area. This was truly amazing and deserves billing as one of the Wonders of the Ancient World. The children also enjoyed the experience as this is Tomb Raider Country. Whoever wrote the Tomb Raider III computer game had obviously been here as it seemed very familiar. In fact some scenes of the film were shot here. Edward and Verity were Lara Croft as they climbed over the ruins searching for gold and avoiding ancient traps, falling masonry and poisoned darts. The fact that we could visit some of these incredible 10th and 11th century temples, alone, climb over them and soak up the atmosphere in a leisurely manner was particularly enjoyable. But it was the closeness of the jungle, which grows over much of the temples, and the sounds of the insects and animals nearby that really made this memorable. In a few years time the temples will be roped off and we will share the experience with thousands of other tourists and tour guides with megaphones; not to mention the souvenir stands, fast food outlets and extortionate entrance fees. The ruins were spectacular and on a breathtaking scale. Beautiful architecture, stunning stone carvings of Hindu gods, Buddha, erotic goddesses, elephants and other figures in beautiful pink and red coloured sandstone. There were awe inspiring friezes, 100metres long, depicting huge battle scenes between men and monkeys. I remember gazing over what seemed to be a large lake (I could only just see the other side) when our guide told us it was the King's swimming pool. On closer examination I saw neatly cut stone steps all around and beautifully carved walls of Sandstone showing various gods, animals and figures. The lake also turned out to be a perfect rectangle. But why so large I asked? Apparently, according to the Chinese Consul in the 11th century, the King had the usual five wives and 3000 - 5000 concubines! Clearly the pool was for them as I doubt he would have the energy to actually swim in it himself.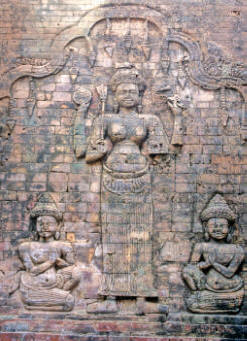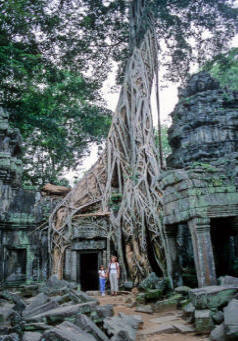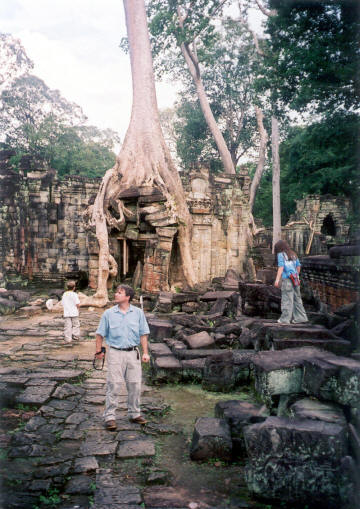 Temple ruins near Siem Reap
The Hotel was great and owned by Raffles which gave a pleasant respite from the tropical climate as well as excellent food, wine, spa and swimming pool. Clair and I took turns to have massages. Incidentally another benefit of mid-life crisis is having just enough aches, pains and twinges to justify regular 80 minute full body massages by young, pretty Cambodian girls.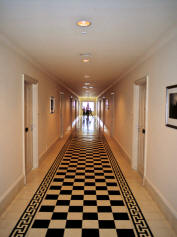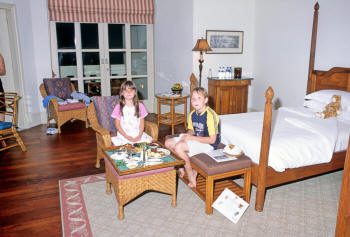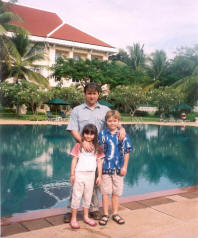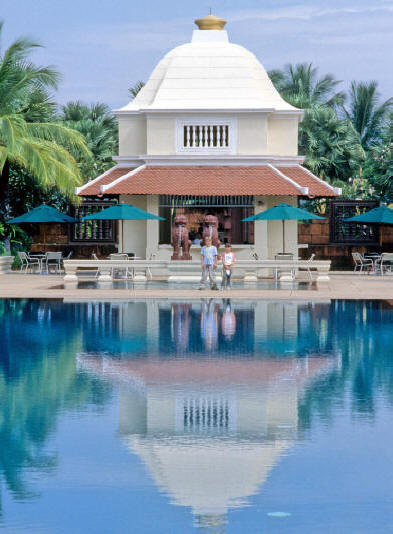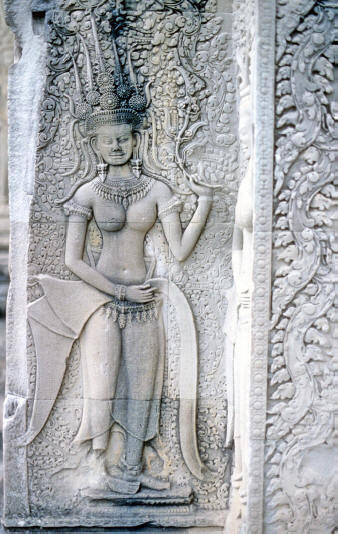 Raffles Hotel Ancient Carving
Another interesting day trip was to a floating village. Cambodia boasts Tonle Sap, the third largest lake in the world (apparently) and it increases its size enormously during the rainy season. As the shore moves so much throughout the year the fisherman have resorted to literally living on the lake. The village is complete with house boats, shops, floating pig sties, schools, churches, boat repair stations etc. all in the middle of a big freshwater lake. Strange, as the children have nowhere to run and play and spend all their time paddling their own little canoes. When early explorers came to this lake they commented that there was such an abundance of fish that they impeded the progress of their boat.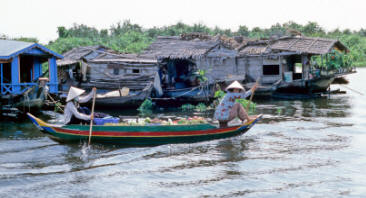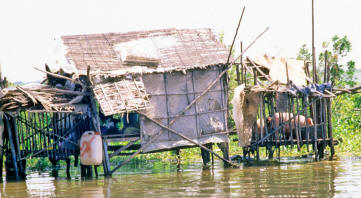 Tonle Sap Lake Pig Sty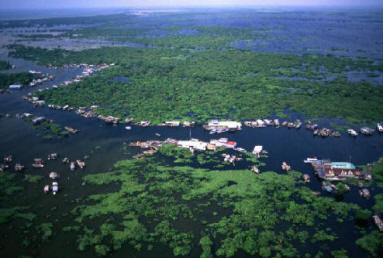 Tonle Sap Lake
We got a better view of the village and the area surrounding Siem Reap from a helicopter ride later in the week. It is really in the middle of nowhere and you can also get a feel for the scale of the temple ruins which are spread over 60 Sq Km.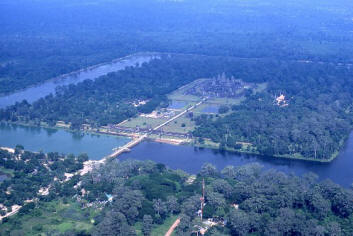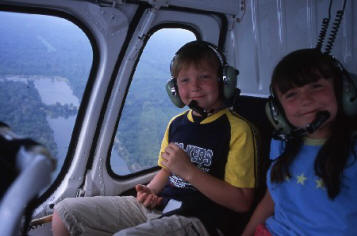 Angkor Wat Helicopter Ride
Siem Reap itself is still very poor as they are still recovering from a bitter and brutal civil war. Our guide, Laptek, was in fear of his life for much of the war because he could speak English. Pol Pot had decreed that anybody who spoke English must have the head of a Westerner and the body of a Cambodian; he said wanted the head. Laptek was forced out of the city and made to work as a rice farmer for 4 years as the Khmer Rouge felt that a return to peasant values was the solution to combating capitalism. This also included banning such "modern" activities as silk weaving and education. Laptek told stories of people being shot without trial for such minor crimes as not looking after their cows properly.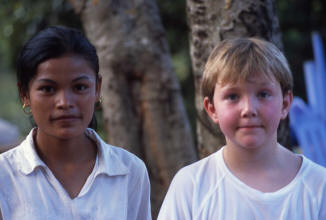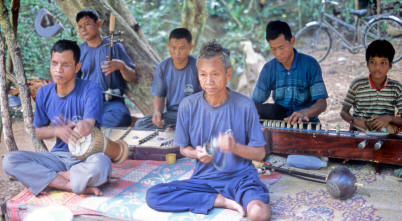 Edward makes a friend Land Mine Victims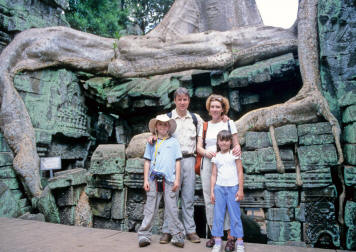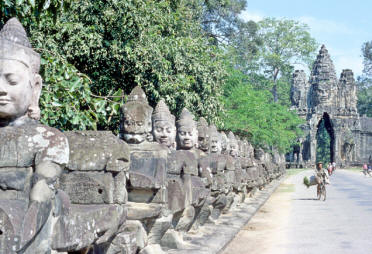 Temple Ruins City Gate
Angkor Wat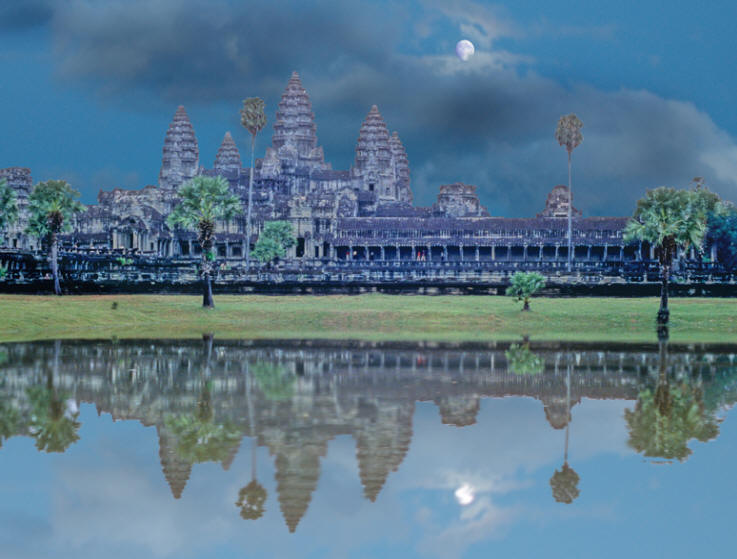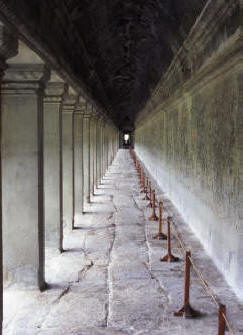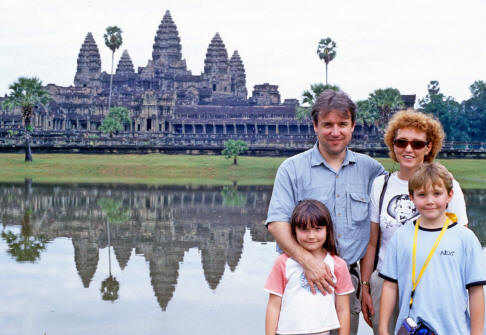 Rush hour in Siem Reap consisted of thousands of small capacity motorbikes and bicycles all heading in one direction. A common and unforgettable sight was seeing fully grown pigs placed upside down in cylindrical wicker baskets and then attached sideways to the pillion seat of a 100cc motorbike; apparently still alive, although they kept very still. This was the best way to get them fresh to market!
Autumn 2003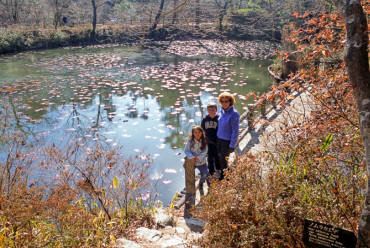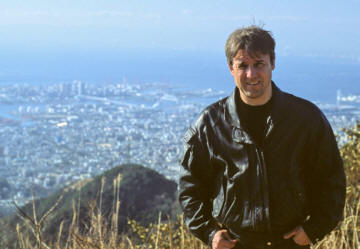 Rokko Arboretum View over Kobe
Autumn seems the best time of year for the weather. Dry with electric blue skies, not too hot, not too cold....excellent for exploring Japan.
After the initial excitement and novelty of a new posting one needs to descend into a pleasant routine. The Children have settled in, and are enjoying St. Michael's School (which follows the British National Curriculum) . We've organised piano lessons for them both, with a Japanese teacher who comes to our house. We've arranged membership of the Kobe Club for all of us. The locals call this the "Gaijin" (foreigners) Club but it acts as a focal point for our social life. After much work by my personal assistant we have also found horse riding lessons for Verity (now 7). She's now busily learning the Japanese for "trot", "canter" and "gallop" as her riding instructor speaks little English.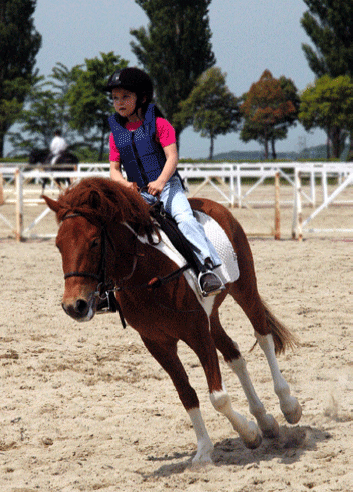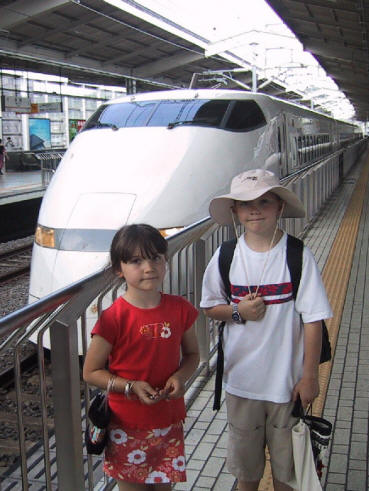 Verity horse riding at Kobe Riding Club, Shiawasenomura Bullet Train at Shin-Kobe
Clair's had a bad day though: apparently she can't find any of the vegetables she likes, she ran out of Nicorette yesterday and is therefore alternately suicidal and homicidal, she thinks she's fat (she's not) and she's just spent 20 embarrassing minutes having her car hauled out of a ditch by 9 helpful Japanese men after she put it there coming out of the hairdresser (who cut her hair too short). I feel a Victor Meldrew day coming on……
Living in Japan - Winter 2003
I've managed to keep the snowboarding up with subsequent trips to ski resorts in the USA. Just before Christmas we had a pre-Christmas winter sports break in Hakuba in the Japanese Alps, booked with expert and (mercifully) native English speaking guidance by Jason of Ski Japan Holidays. We were worried about the lack of snow on the way up, but we got 70cm on our first night and the car was completely buried by day three. This meant we had the pleasure of snowboarding in a blizzard on the first day but got that rare sensation of floating on gorgeous, syrupy, virgin, powder snow. The whole area has stunning panoramic scenery and Alpine style architecture with a great choice of local restaurants. One night we all ate in a 200 year old Japanese Inn and sat on the tatami floor, at tables with eider downs and under table heaters; while drinking hot Sake. We spent much time with a couple of great Canadian guys based there from Evergreen Outdoors who arranged excellent ski and snowboard lessons and some wonderful snow shoeing treks. On 23rd December we finished with their festive snow shoe treasure hunt for a very international set of children, by a frozen lake, in dazzling sunshine and under electric blue skies whilst sipping hot mulled wine. This definitely got us in the Christmas spirit. This is only a five hour drive from Kobe so I expect we will be going back soon.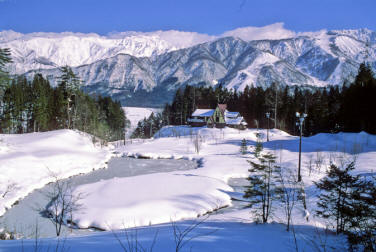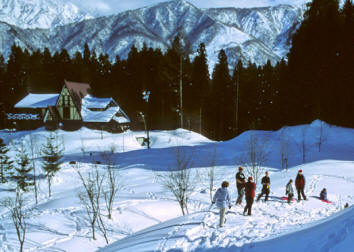 Snow Shoe Treasure Hunt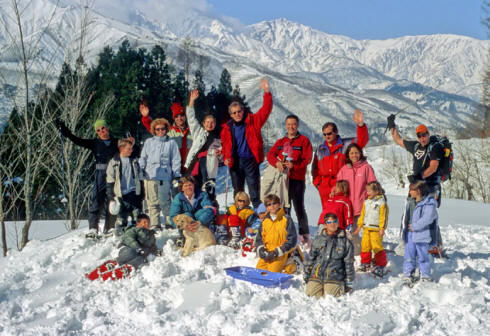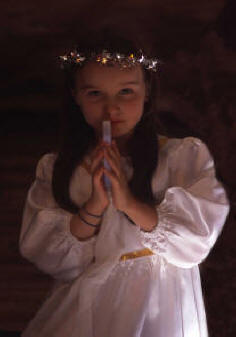 Snow Shoe Treasure Hunt Angel
Another great pre-Christmas experience was our first School Nativity Play; they were totally banned in Saudi Arabia and not allowed in Schools in the USA. This resulted in Clair sending the above photo and a sarcastic one line email to her friends: "It's finally happened - Verity is an angel!" Even Verity could see the irony in this.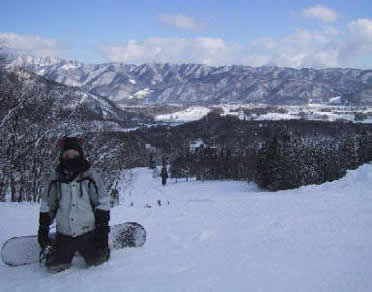 Edward snowboarding in Hakuba Nativity Play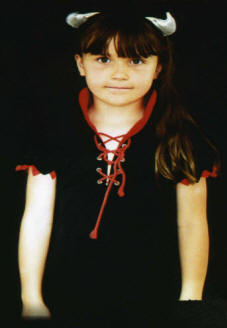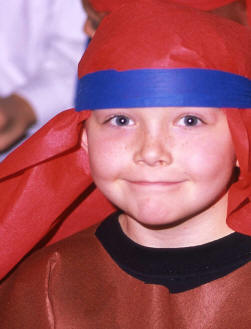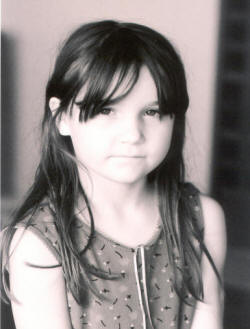 That's more like it..... Nativity Verity, December 2003
We had a family outing to see The Kirov Ballet's "Swan Lake" in Osaka, which was superb, although not quite up to the Bolshoi's version we saw earlier this year in Chicago. The Japanese seem to have a rather austere attitude to art; with only one drinks break, instead of two, no alcohol in the bar and enormous queues for the vending machines. This said they are very appreciative and didn't applaud every jump and pirouette, like the Chicago audience, and kept their appreciation to where Tchaikovsky intended. What made this really memorable was the look of engagement and rapture on Verity's face. This is the first time she hasn't fallen asleep at a live performance. She even dozed off during a very loud and visually stunning Cirque Du Soleil performance in Osaka during the summer. This too was excellent, as usual, but on a smaller scale to the brilliant version we saw at Disney World a couple of years ago. To round everything off for 2003 the City of Kobe also helped us get into the spirit of Christmas with their annual lights display.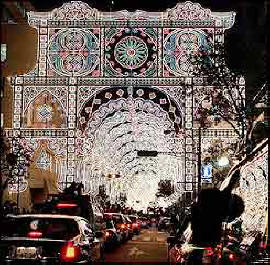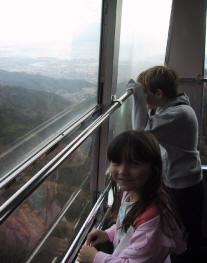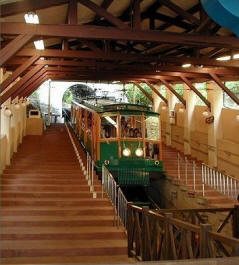 Kobe Lights Mount Rokko Rope Way Mount Rokko Cable Car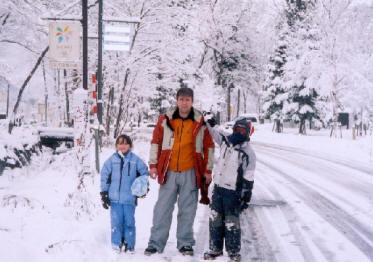 Hakuba, Nagano, Japan - Winter 2003.