The Alhamra, Granada, Spain - April 2019
Malta - March 2019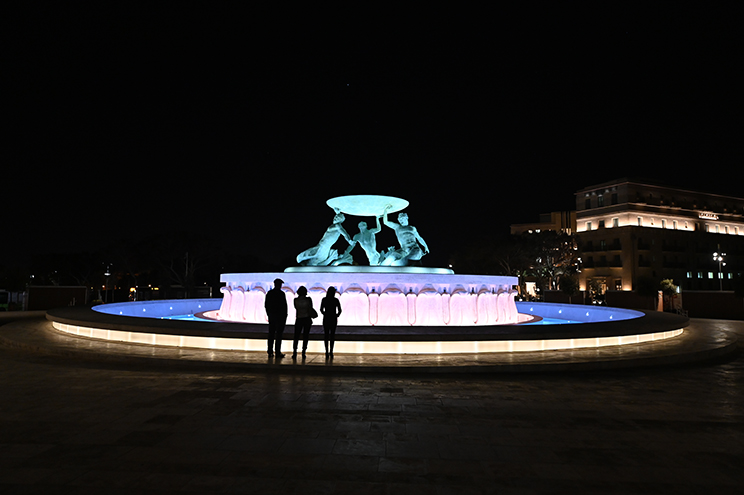 Triton Fountain, Valletta, Malta
Another of our regular trips to visit sister 3/4 and her lovely family in Malta. Clair was able to join us and we visited St. John's Co-cathedral in Valletta to have another look at two paintings by Caravaggio, who despite being a renowned thug is one of my favourite artists.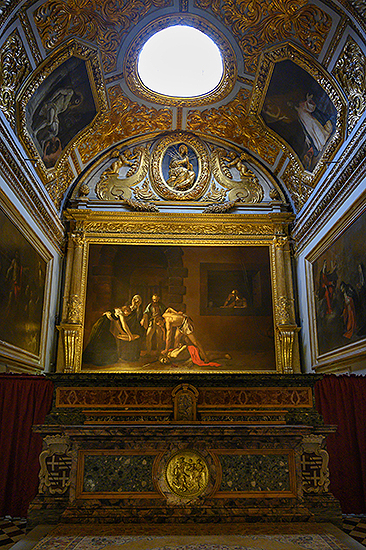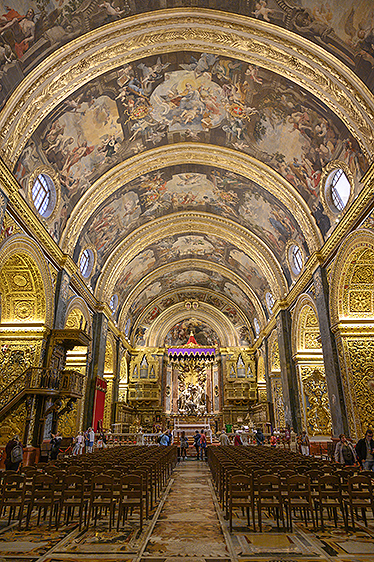 The Beheading of Saint John the Baptist (Caravaggio) St. John's Co-Cathedral, Valletta
We took the ferry to Gozo, predominantly to have lunch at our favourite seafood restaurant at Mġarr ix-Xini. Gozo has other great sites including The Citadel (also known as The Cittadella or the Castello) and Ta' Pinu, a neo-romantic style basilica built between 1922 and 1932.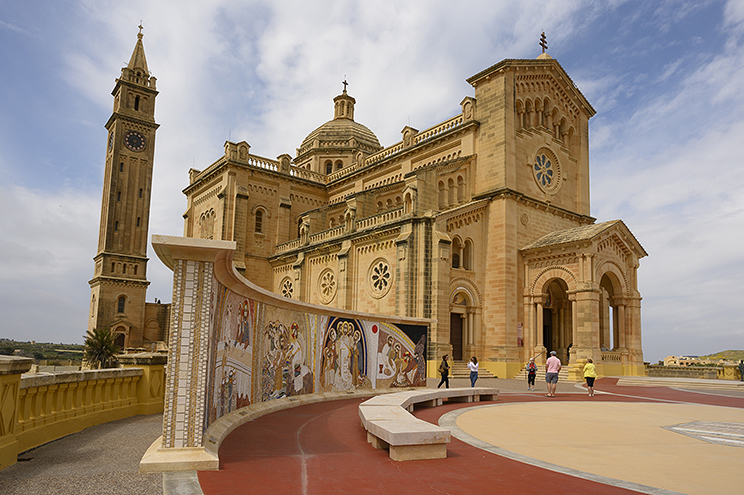 Ta' Pinu Basilica, Gozo
Step-father's 80th Birthday, Luton Hoo - March 2019
We returned briefly to England for a big family reunion for our much loved Step-father's 80th birthday. This was held at Luton Hoo the former home of the Werner family and the daughter of a member of the Russian Imperial family, known as "Lady Zia". She bought with her a great art collection including works by Peter Carl Fabergé, which made the house famous. They were on display until the 1990s, when some of them were stolen. The Saxon word, Hoo, means the spur of a hill. It is now a stunning hotel and spa within a 10 minute drive of Luton Airport. Well worth a visit for lunch or afternoon tea if you are in transit.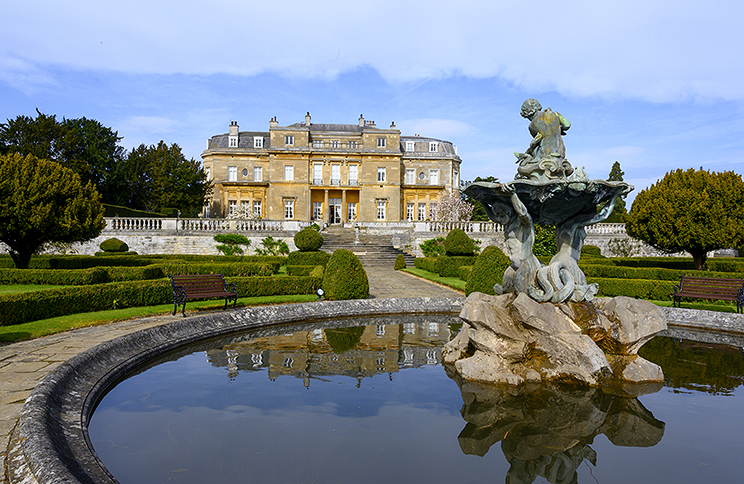 Luton Hoo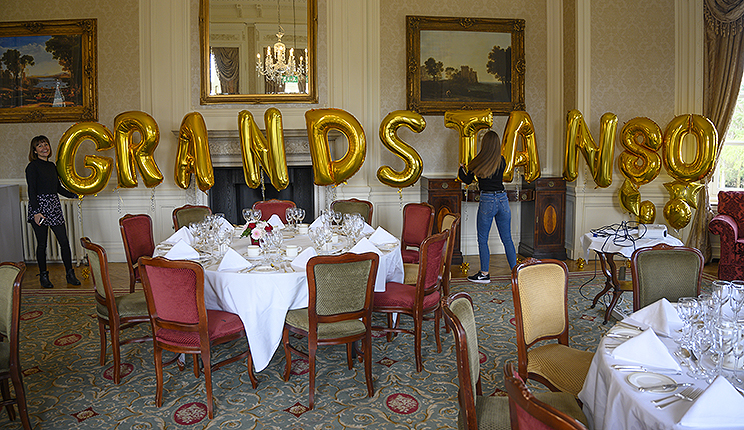 80th Birthday celebrations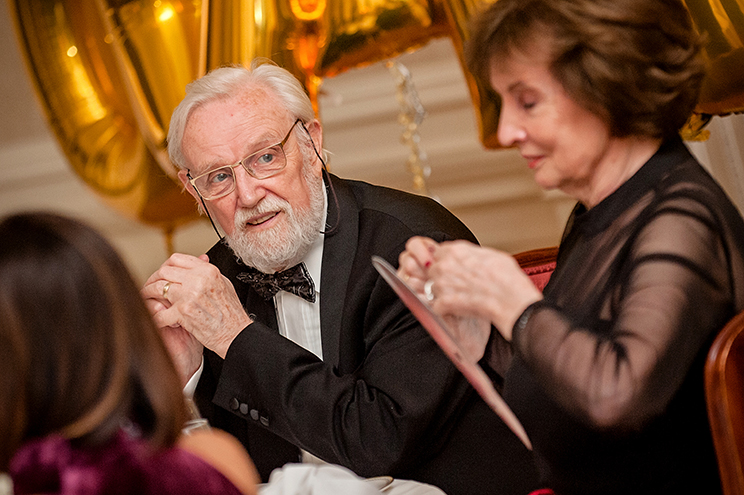 80th Birthday Celebrations of a very special man (photo by David Vokes)
Orkney Islands - March 2019
Edward and I were up early the next morning to get a train to London and a connection to Edinburgh and finally a flight to Kirkwall on the Orkney Islands. The main purpose was to visit Skara Brae, which has been on our bucket list after seeing it in the opening episode of Simon Sharma's brilliant TV series, "A History of Britain".
Skara Brae was occupied between 5,200 to 4,500 years ago. This makes it about 600 years older then the Great Pyramids. The inhabitants were further from the time of Aristotle than we are. It is a small settlement, but what makes it so compelling is that it is so well preserved, so you can see clearly how the inhabitants lived. It is a recognisable village of 12 or so dwellings that would have housed 50 to 60 people. The centre piece of each dwelling is a stone dresser, that is placed facing the front entrance. This was used to show off stone art pieces and ornaments made from bone and ivory, showing they had a sense of style and culture. The dwellings had in-built stone furniture, including cupboards, seats and storage boxes. A stone hearth is at the centre for cooking and warmth, although there is controversy over what was used as fuel. The stone beds look uncomfortable but if lined with heather, straw and fur would have been quite snug. There is evidence of internal drainage systems under some of the houses, so they even had internal toilets! They ate well too. They kept sheep and cattle for food and dogs for hunting and company. The air and sea were warmer in 3,000 BC and excavations of oyster and mussel shells, red bream fish bones and barley seeds is evidence of a good and varied diet.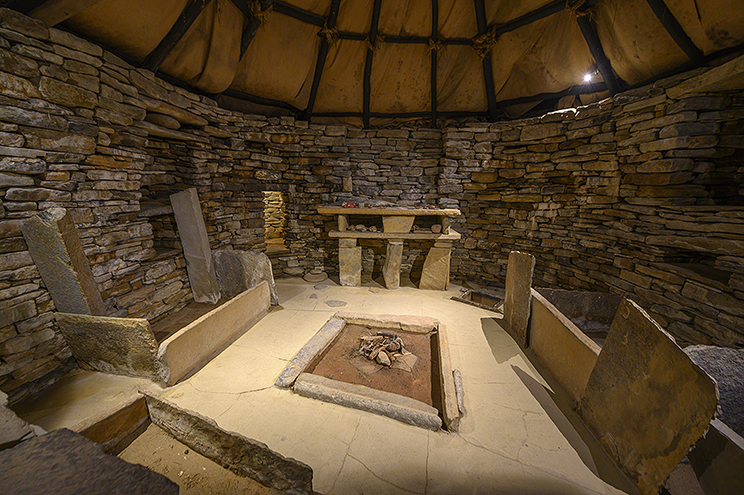 Mock-up of a 5,000 year old neolithic dwelling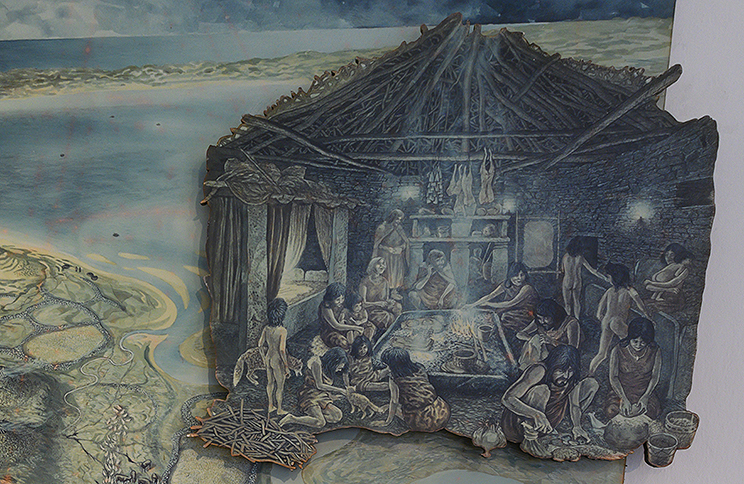 Artist's Impression of Skara Brae Habitat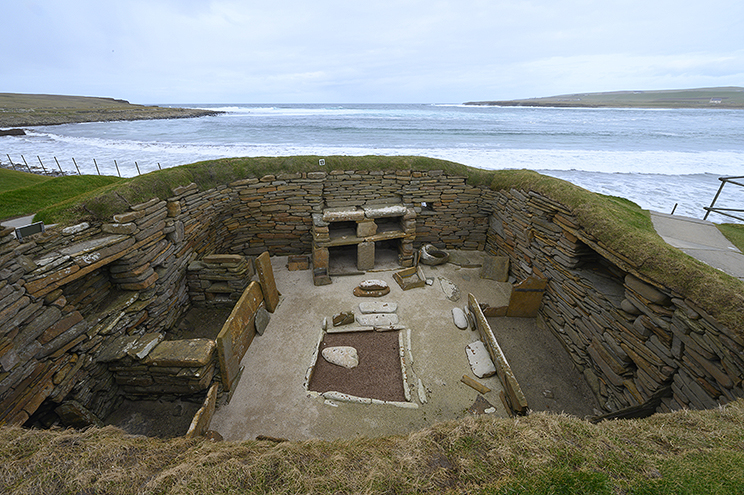 5,000 year old Skara Brae dwelling today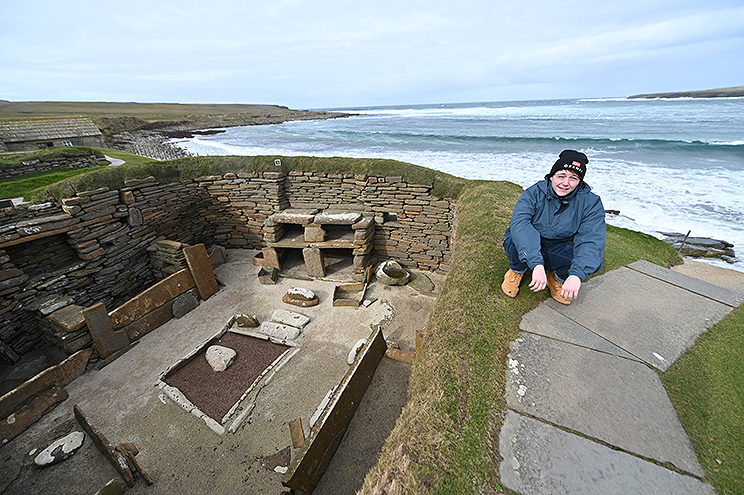 Edward and I have had this on our bucket list for a decade.
The inhabitants of Skara Brae were not isolated and must have been part of a larger community that together built the nearby stone circles, such as Brodgar and burial sites, such as Maeshowe. These stone constructions were built at around the time of Skara Brae. At Maeshowe we can see evidence of some of the more sophisticated construction skills found at Stone Henge, which was built around 800 years later. The setting sun lines up perfectly with the tunnel entrance of Maeshowe and lights up the facing wall of the burial chamber every year during the winter solstice.
Maeshowe was used by the Vikings in the 12th century (nearly 4,000 years after it was built) as shelter and a private place for the seduction of women. A famous piece of Viking graffiti carved inside the structure reads "Thorni bedded. Helgi." carved. Thorni being a woman's name and Helgi a man. Actually, he didn't carve "bedded". Official guidebooks have toned it down! Another Viking man was more respectful of Ingigerth, who he describes as "the most beautiful of all women", but carved beside it a rough drawing of a slavering dog. Well, the rape-and-pillage Vikings are not renowned for their political correctness!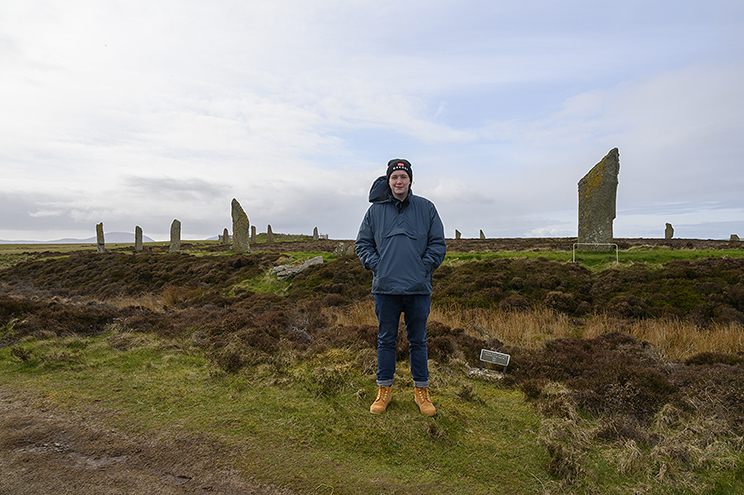 The Ring of Brodgar
To learn how little technology progressed on Orkney after a promising start, we visited the nearby Broche of Gurness. This was an Iron Age settlement built about 2,500 years after Skara Brae, but whilst still impressive and more expansive doesn't obviously look much different.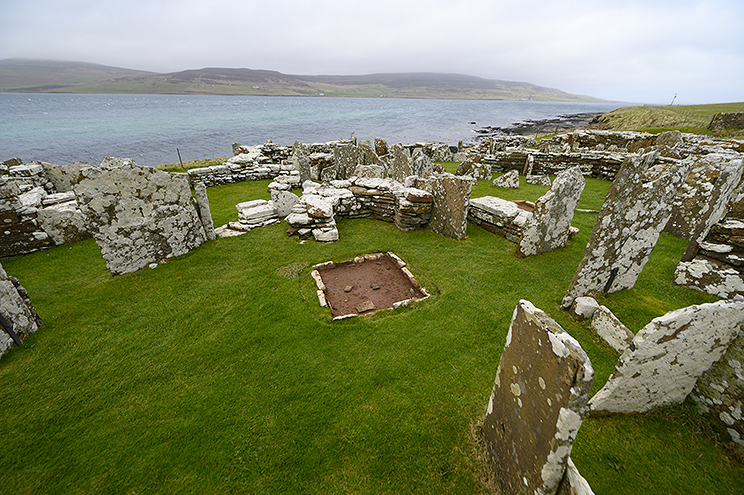 The Broche of Gurness - 500 to 200 BC
No visit to Orkney would be complete without a visit to it's world class whisky distilleries. We were visiting during the off-season (many hotels and restaurants were shut for the winter) so the Scapa Distillery was closed. But we were able to visit The Highland Park Distillery having made a prior booking.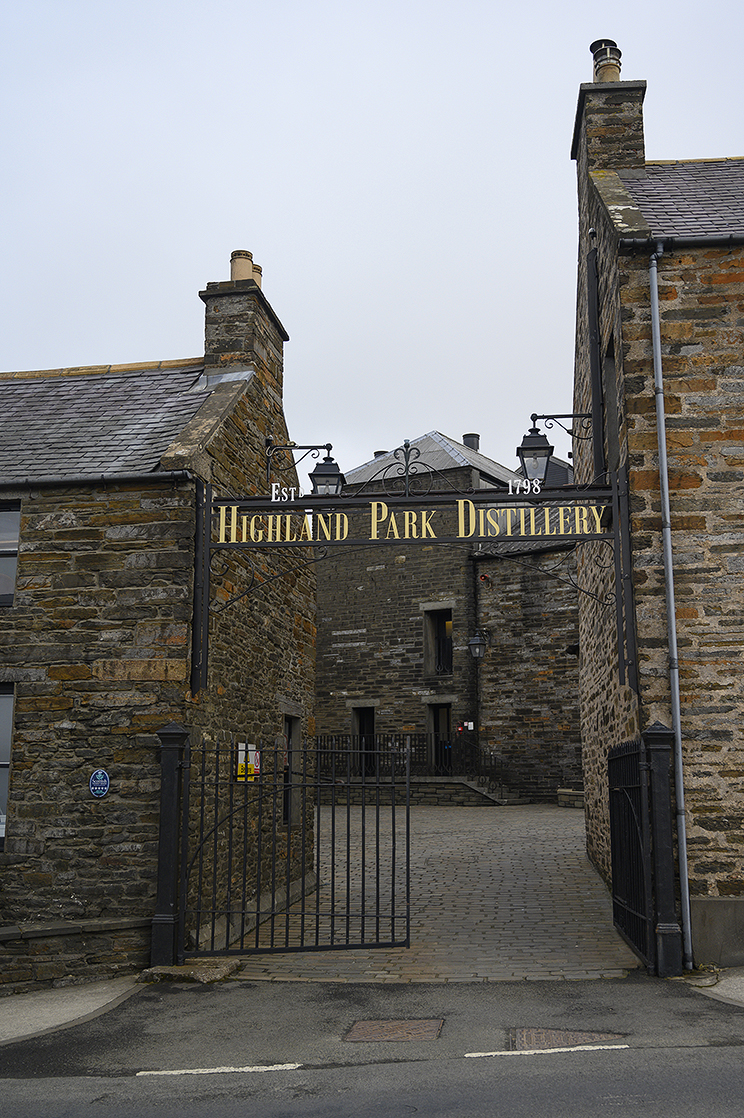 The most northerly distillery in the UK by a mile (literally)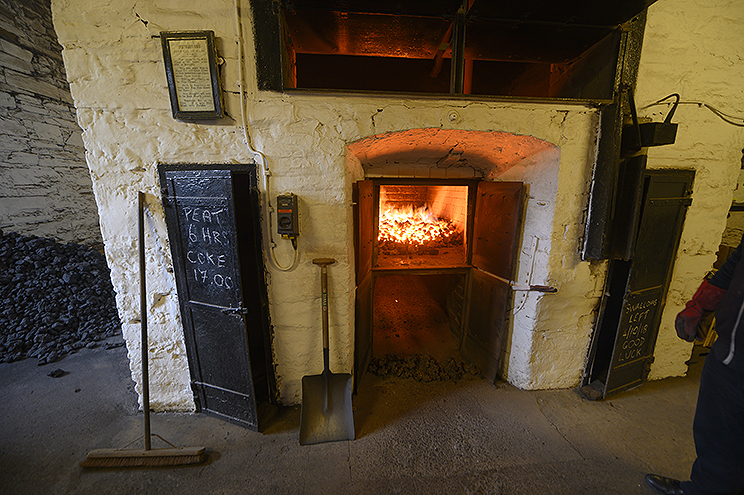 The old methods of whisky making are still used
The secret to a good single malt is the maturation of the spirit in wooden barrels. This is where single malt whiskies get their colour and flavour. Better still if the barrel has previously contained bourbon, sherry or port. One thing that stands out on this distillery tour is the enormous attention to detail in getting the barrel right. Highland Park own the barrel throughout the whole whisky making process. They choose the oak trees to make the barrel, which must be at least 80 years old. They are then sent to Spain, for example, to be filled with sherry. Much of the sherry is subsequently discarded as the demand is lower than for Scotch. The empty barrels are then sent to Orkney to be filled with the raw spirit before being stored for at least 10 years for the absorption of tannins, lactones, aldehydes and vanillins, to name a few. They are most proud of their 18-year-old whisky. This is an outstanding Single Malt, but so is the Scapa 16 year old.
Kew Gardens - March 2019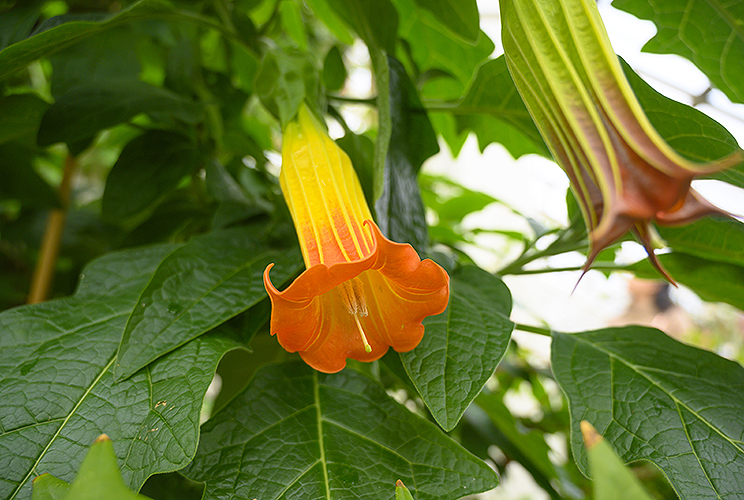 Brugmansia (Angel's trumpet) Kew Gardens
A family trip to Kew Gardens for Mother's Day.
Granada, Spain - April 2019
I had a single business trip to Granada in 1998. Partly for it's beauty, its steep narrow cobbled walkways and it's situation, having a backdrop of the Sierra Nevada mountains. But mainly for the Alhambra, a fortress palace that was originally Roman but has predominantly Islamic architecture representing nearly 800 years of Islamic rule in Southern Spain. Having lived in the Middle East, and at the time living in a compound in Riyadh bearing the same name, it made a great impression on me. It was later adapted slightly with a Christian influence. It's a series of impressive buildings and gardens. I won't say much about it here, other than it is a UNESCO World Heritage Site and is on a par with Petra, Stone Henge, The Grand Canyon and The Great Pyramids for places to see before you die. I'd now add Skara Brae to that list.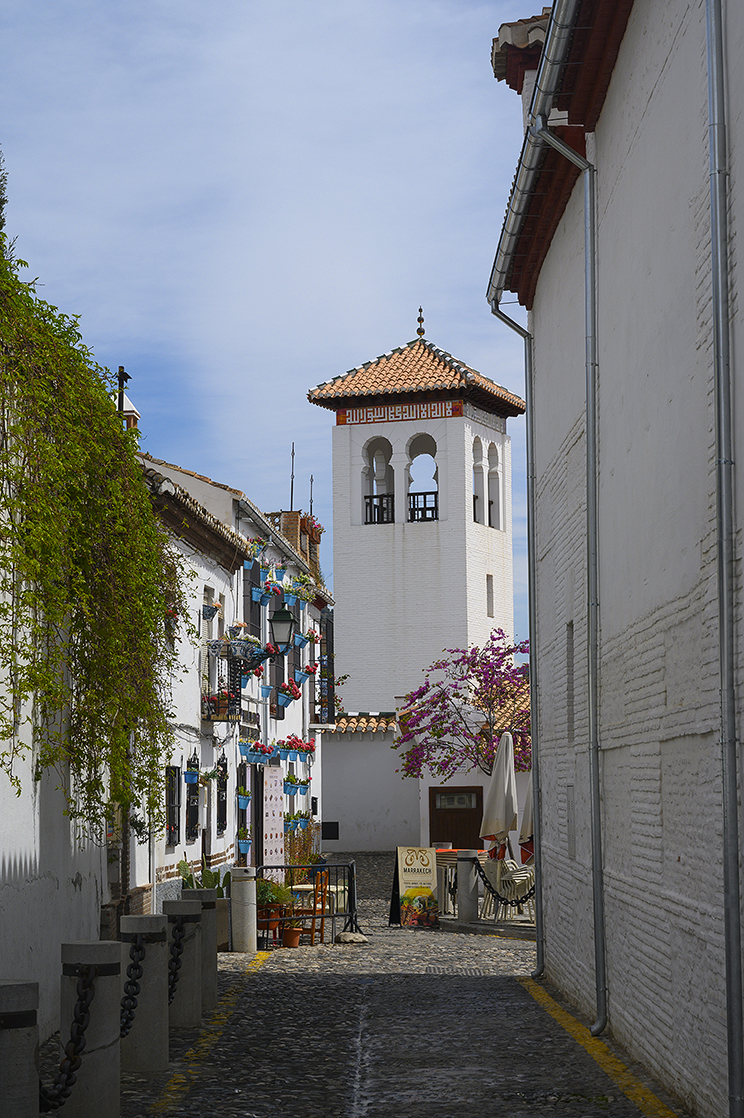 Granada, Andalusia, Spain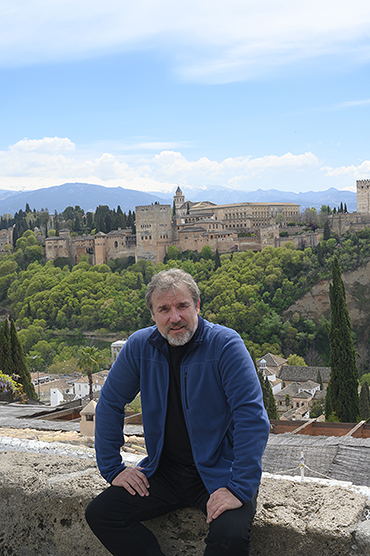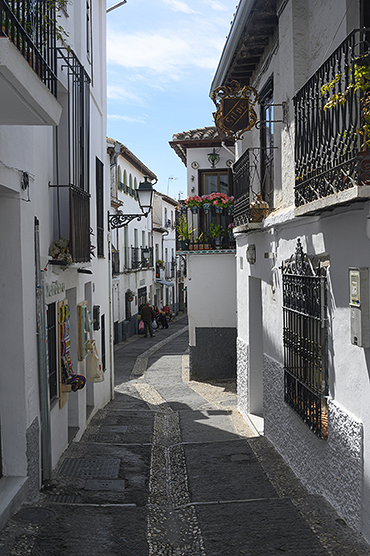 The Alhamra, Granada Beautiful Granada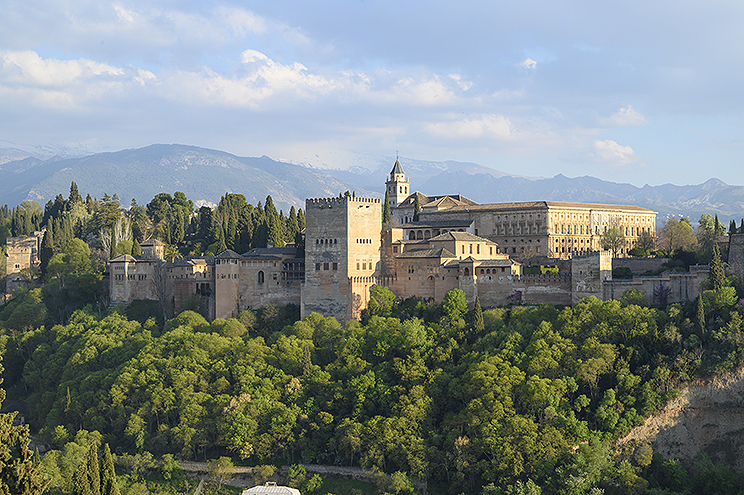 The Alhamra
Faro, Portugal - March 2019
We had an appointment in Truro, Cornwall and were able to fly to its tiny provincial airport from southern Spain. We stayed a night and researched to where we could fly from the same airport the next day. We decided on a two-and-a-half hour flight Faro, in Portugal, which is the gateway to the Algarve.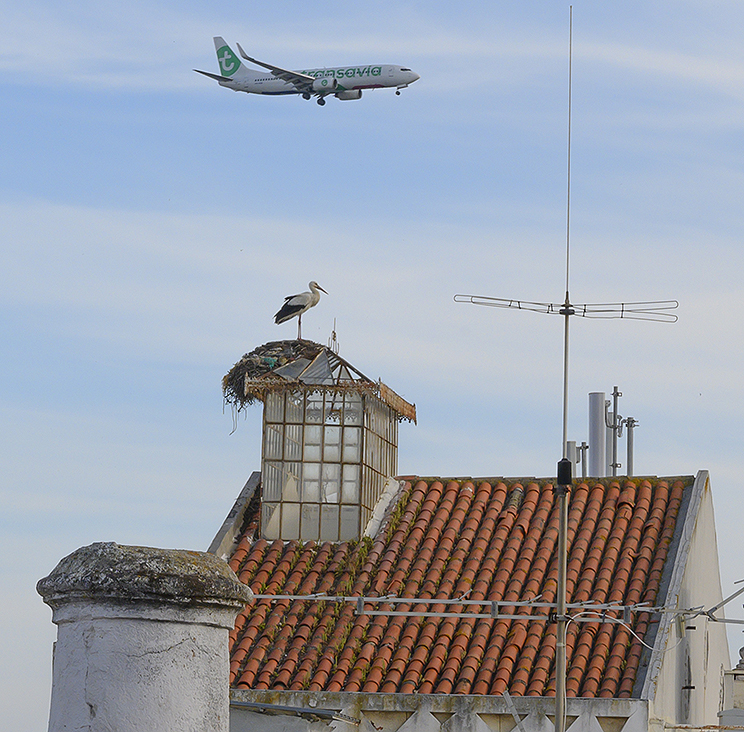 Nesting Crane
The Algarve needs a further visit, but we enjoyed the sunshine, fabulous architecture and a wonderful boat trip around the local islands to see the bird-life and enjoy one of the best seafood meals we've had. Loule made a good shopping trip, just outside Faro.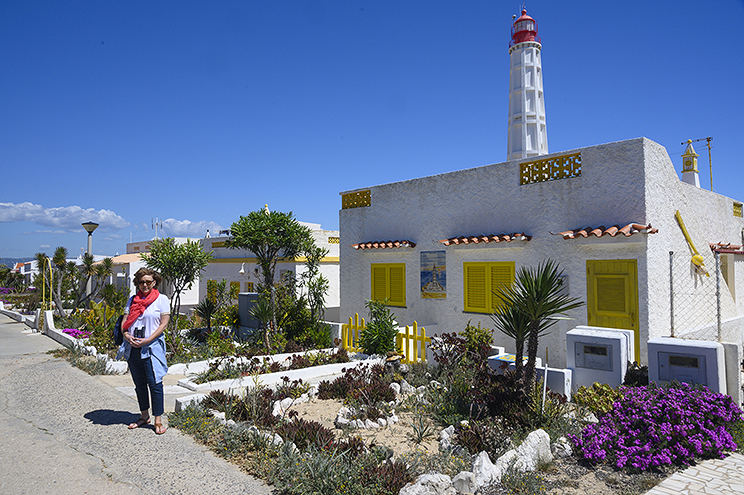 A holiday island, near Faro, Portugal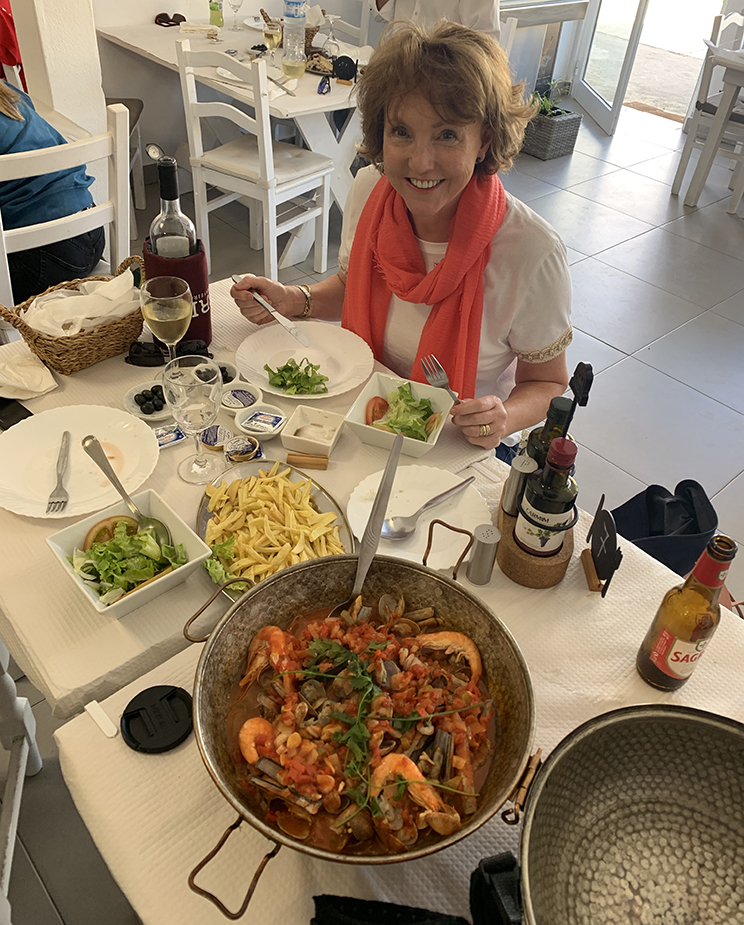 A boat trip followed by a fabulous sea-food lunch.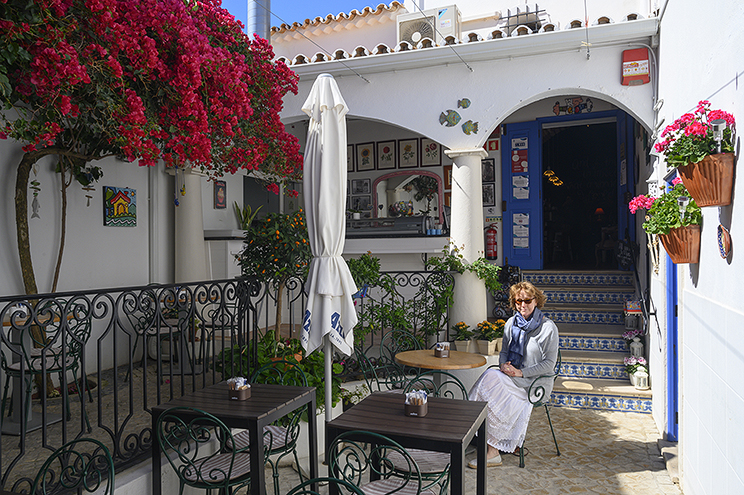 Cafe Q in Loule, Portugal
Seville, Spain - March 2019
A €15 bus trip took us back to Spain, so we could enjoy Seville during Easter, famed for its extravagant Easter Parades. Edward and Verity flew from England to meet us. We enjoyed beautiful architecture, great food, unremitting sunshine and surprisingly large crowds to witness men in pointy hats marching around the city.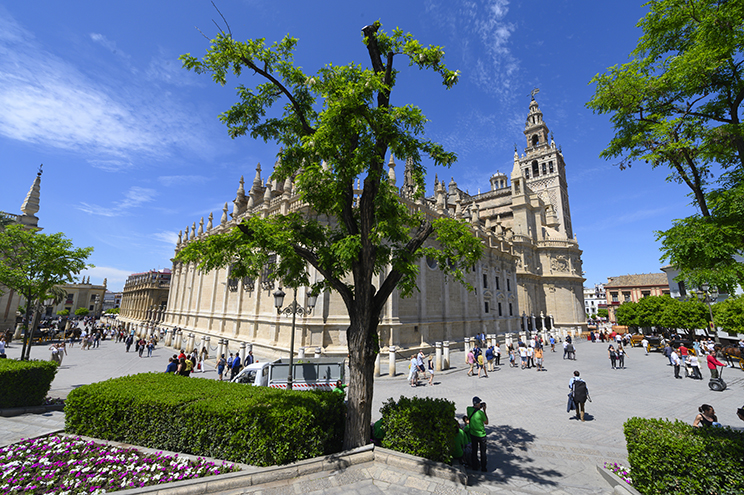 Cathedral of Saint Mary of the See, Seville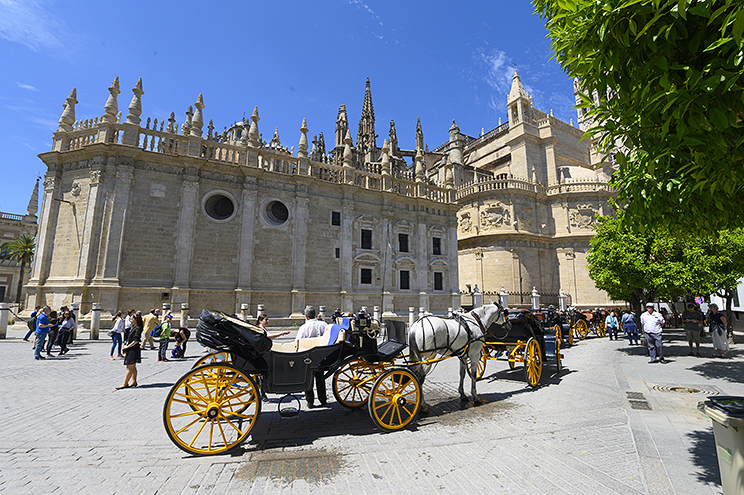 Seville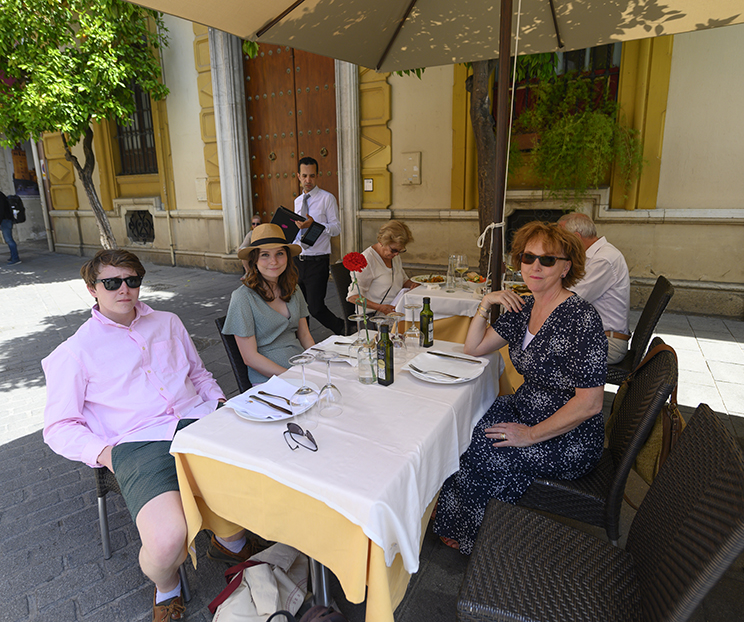 Lunch, Seville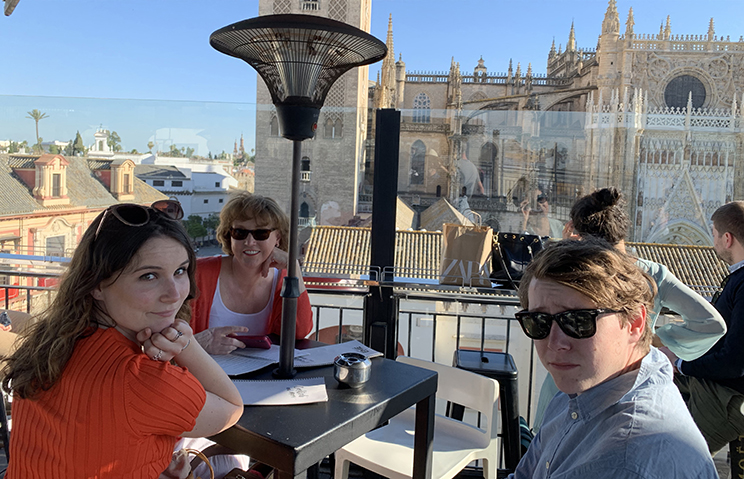 Cocktails, Seville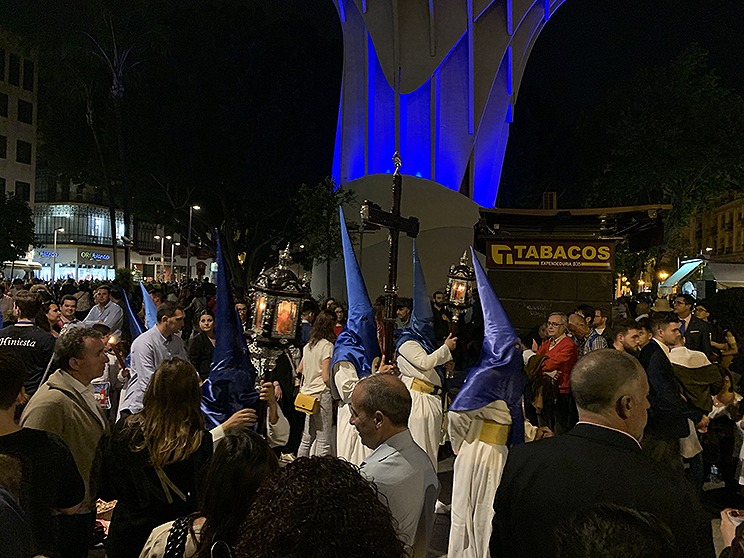 Easter Parade, Seville
We got another bus back to Granada, so Edward and Verity could witness the Alhambra and I could enjoy it again free from taking photos. Then flights from Granada to Dubai to start a new job.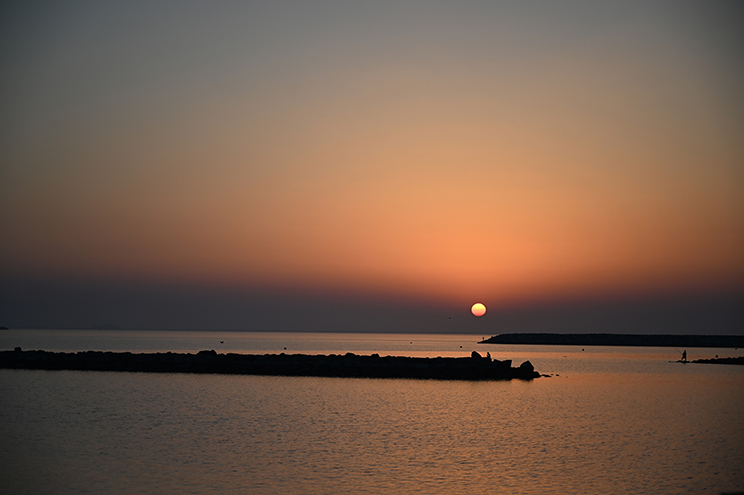 Back to Dubai - April 2019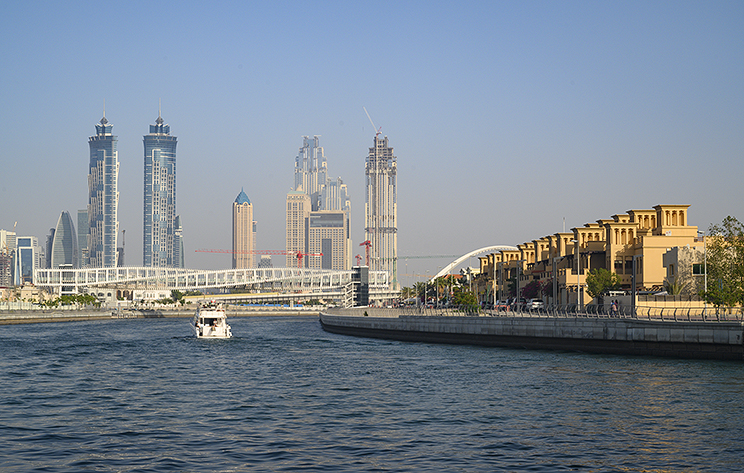 Canal Villas
I really enjoyed Jordan, but it's good to be back!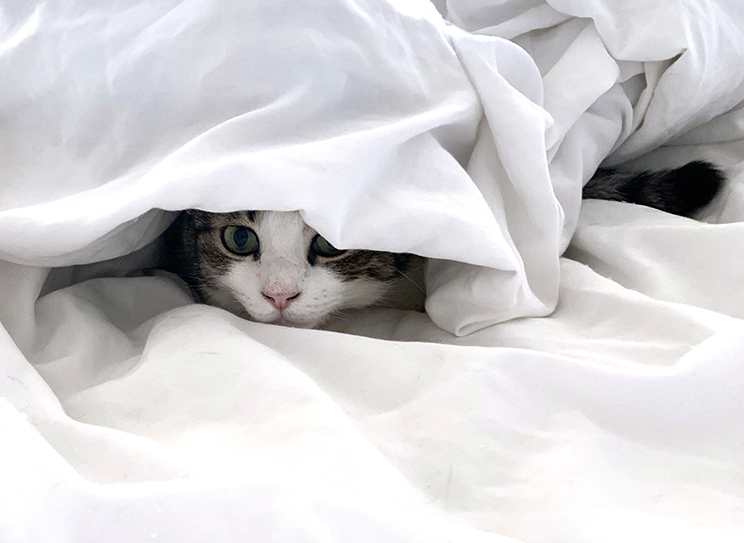 Our cat is released from months in a catery and flown to Dubai.
August 2019 - Malta for Sister 3/4's birthday.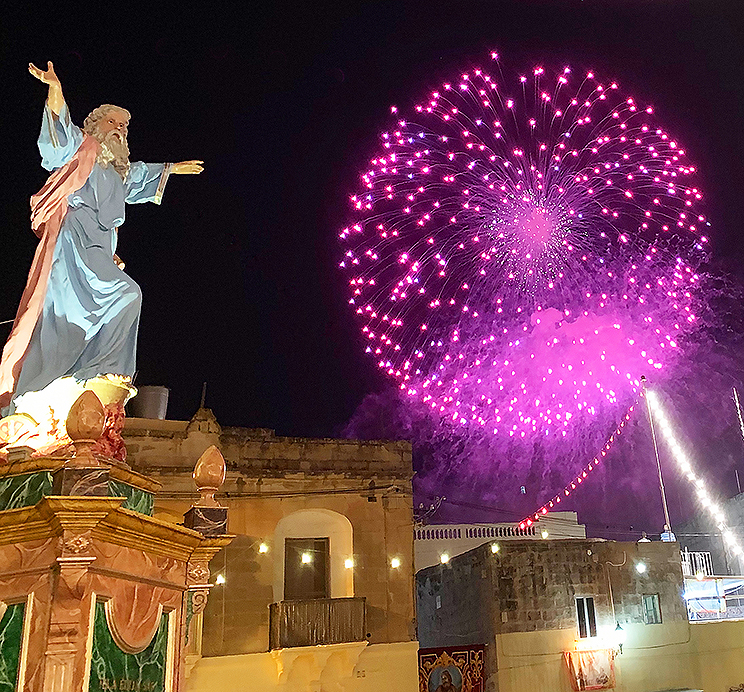 Lija Festival August 2019
November 2019
With cooler weather comes a flurry of sporting and leisure activities.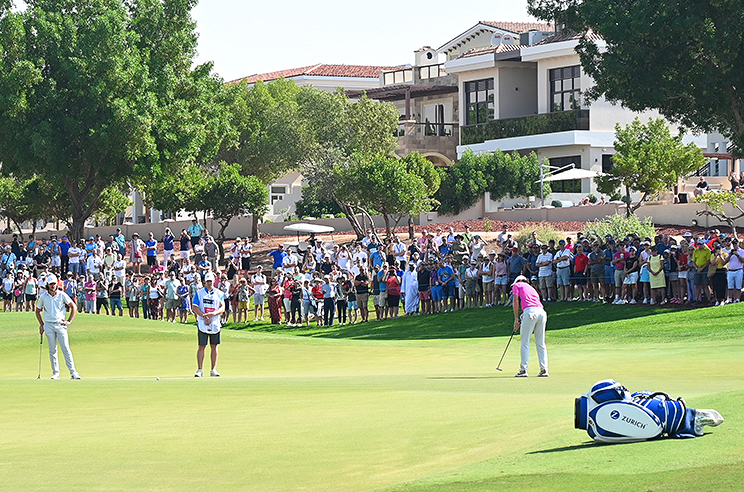 Race to Dubai professional golf - Tommy Fleetwood and Rory McIlroy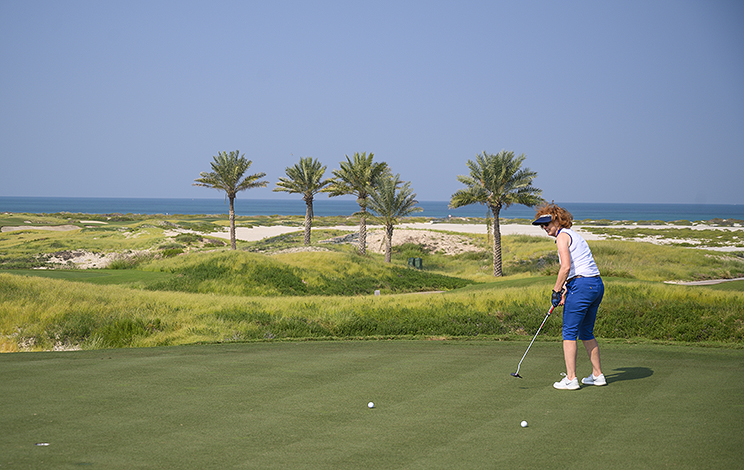 Clair Putting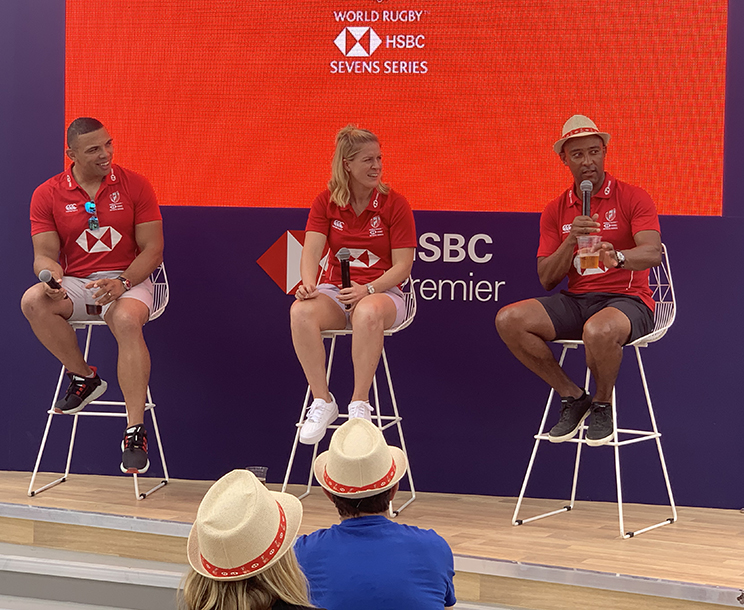 Dubai Rugby Sevens 2019 - Bryan Habana, Danielle Waterman, George Gregan.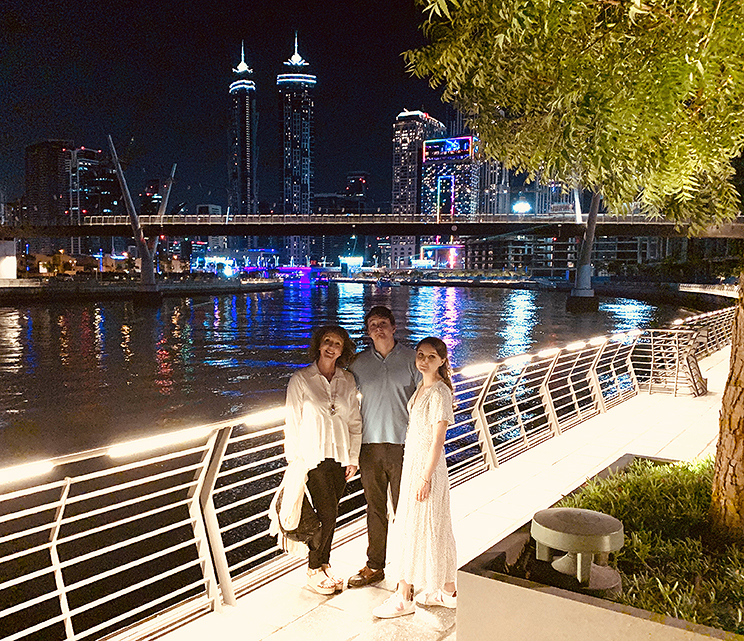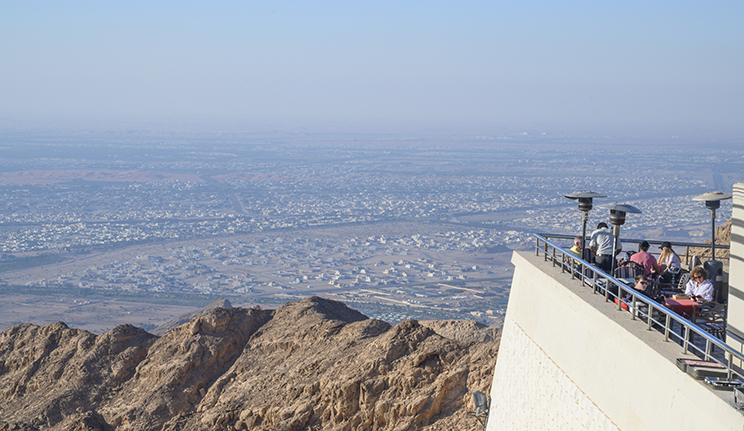 Jebel Hafeet, Abu Dhabi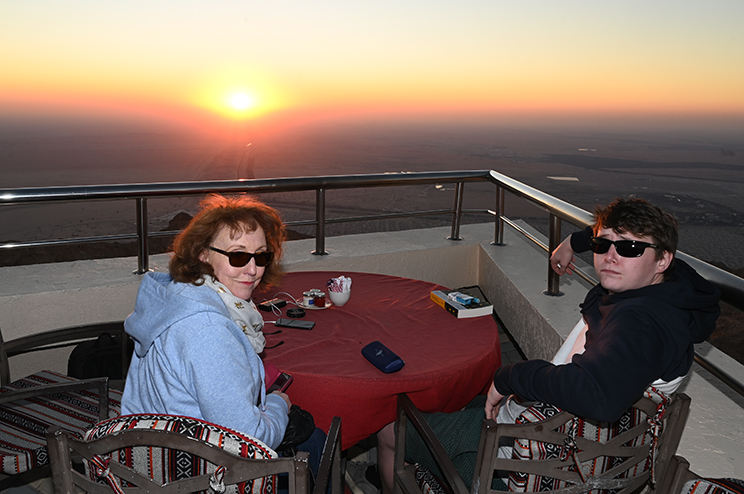 Sunset Jebel Hafeet, Boxing Day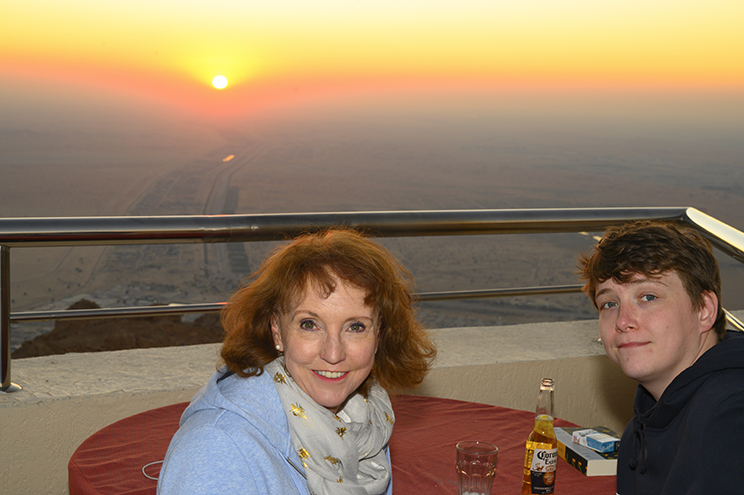 Sunset Jebel Hafeet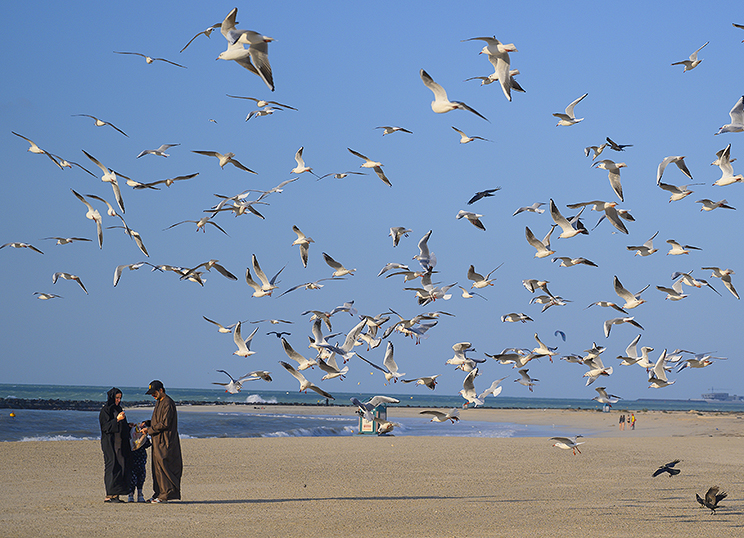 Dubai Beach Walk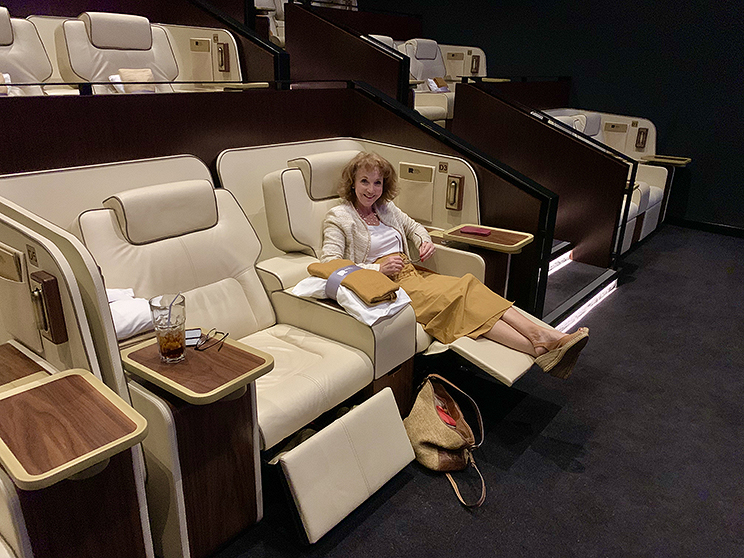 Reel Cinema in Dubai Mall to see the WW1 film 1917