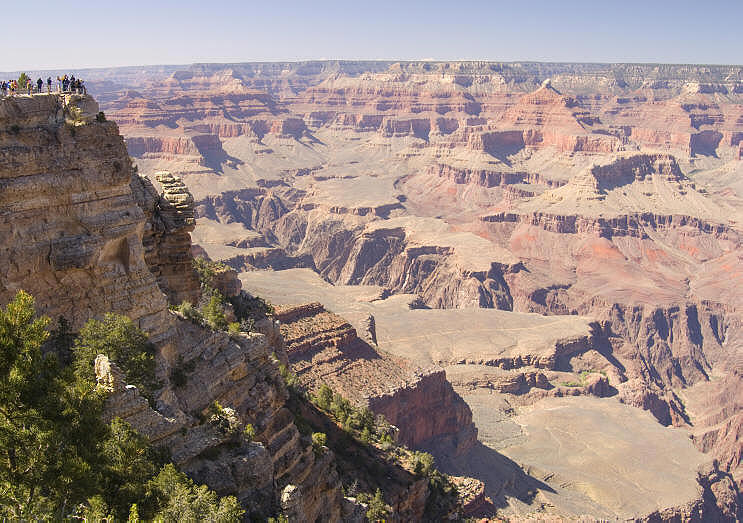 Grand Canyon, Arizona, April 2007
January 2007 - Chicago "cold snap".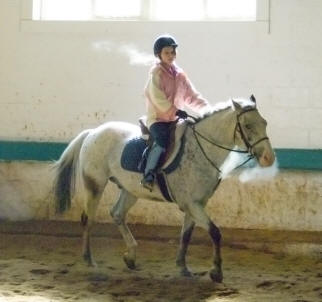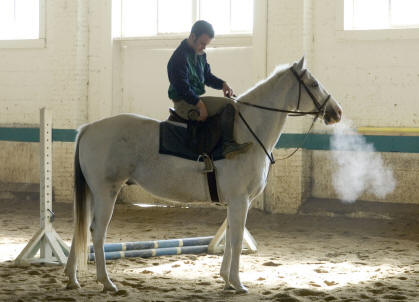 Chilly Horse Riding - January 2007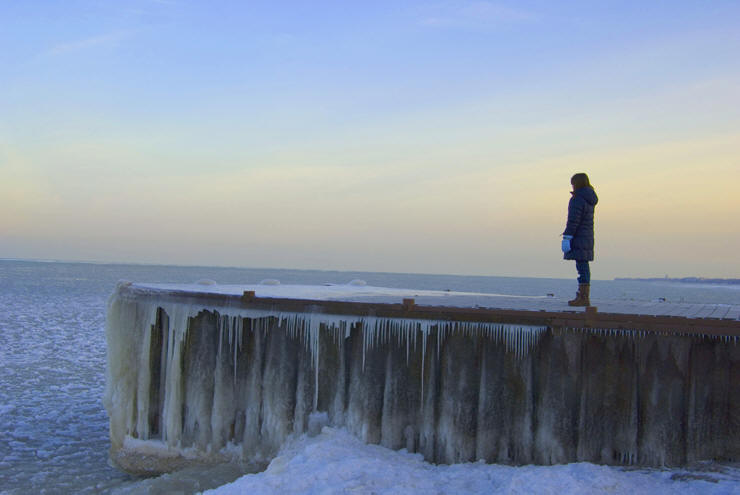 Lake Michigan January 2007
Chicago lived up to its wintery reputation by giving us a week or so where temperatures didn't get above -20ºC. Despite such "brass monkey" weather, Verity still braved the elements to go riding every week. Lake Michigan went through a phase of having what looked liked a coating of slush and our heating bill looked like the national debt of Liberia.
February 2007 - London....
I had a few meetings in Europe which gave me the opportunity to take the family back home for the half-term break. We had a terrific time staying in central London and exploring the sights in typical mild English weather.

Westminster Palace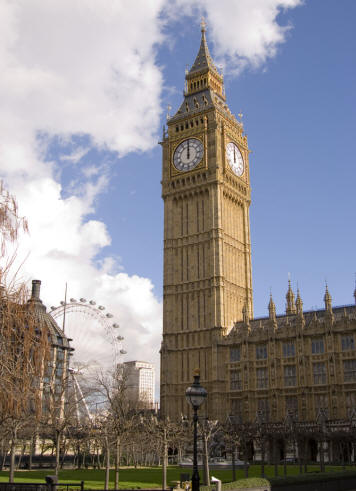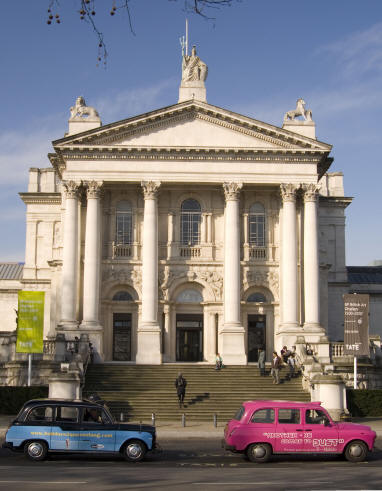 Westminster Tate Britain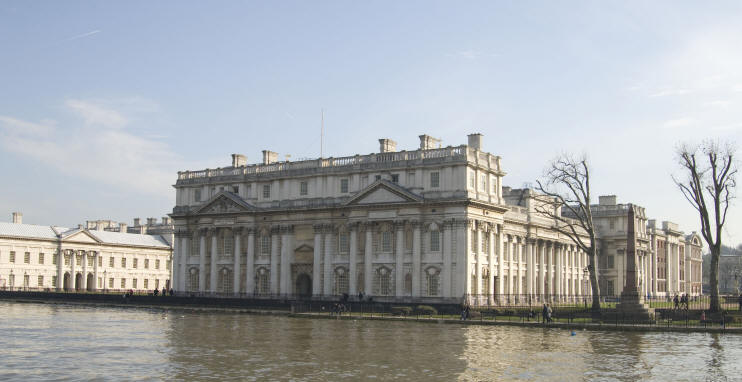 Greenwich
There is a wonderful boat ride from central London, that takes in many of the London landmarks (Tower of London, Tower Bridge, Houses of Parliament etc.) and ends at Greenwich. The architecture that greets you as you step off the boat is stunning, particularly the Old Royal Naval College (originally built to serve as Greenwich Hospital) which was designed by Christopher Wren and constructed between 1696 and 1712. The National Maritime Museum is also well worth a visit and includes Queen's House (designed by Inigo Jones in 1616). The prime meridian (0° longitude) passes through the observatory situated on top of a hill overlooking these wonderful buildings and the surrounding parkland. From here can be glimpsed the new high-tech Canary Wharf in the distance, centre of much of London's modern financial industry, which gives a stark historical contrast.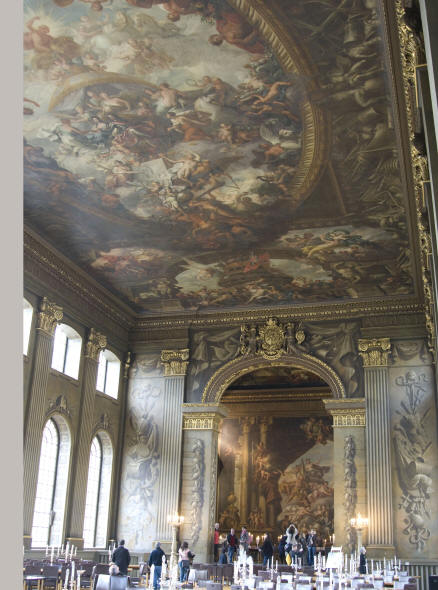 Greenwich Prime Meridian - Edward on Eastern Hemisphere and Verity on the West The Painted Hall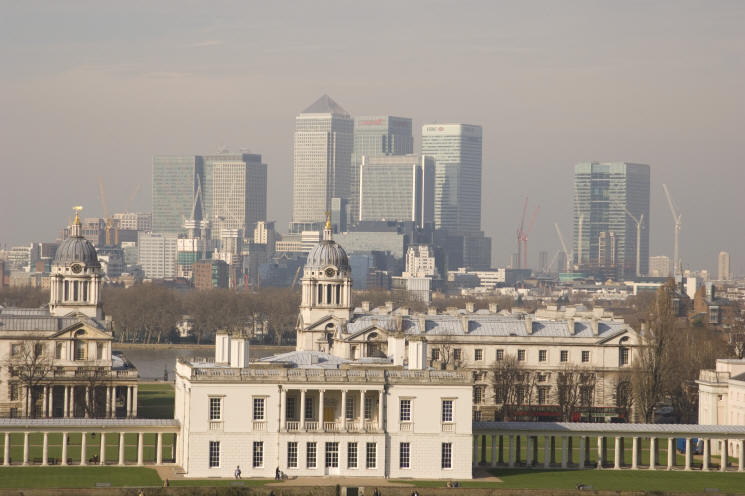 London old and new - The Old Naval College and Queen's House in Greenwich with Canary Wharf behind.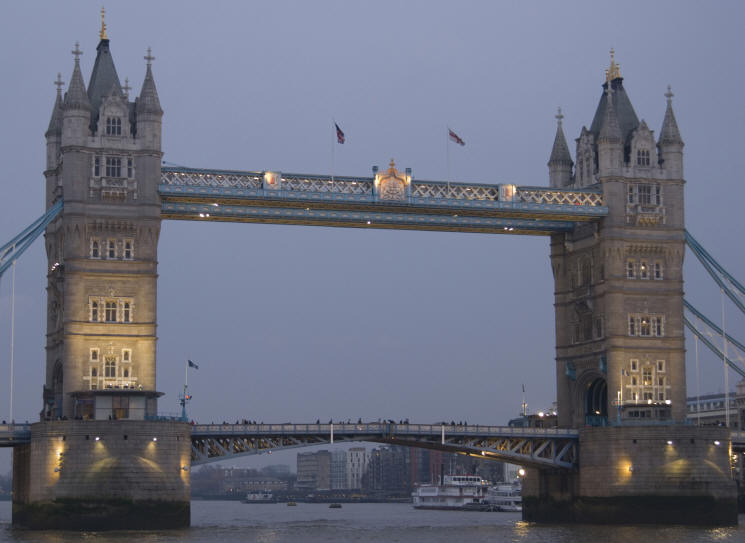 Tower Bridge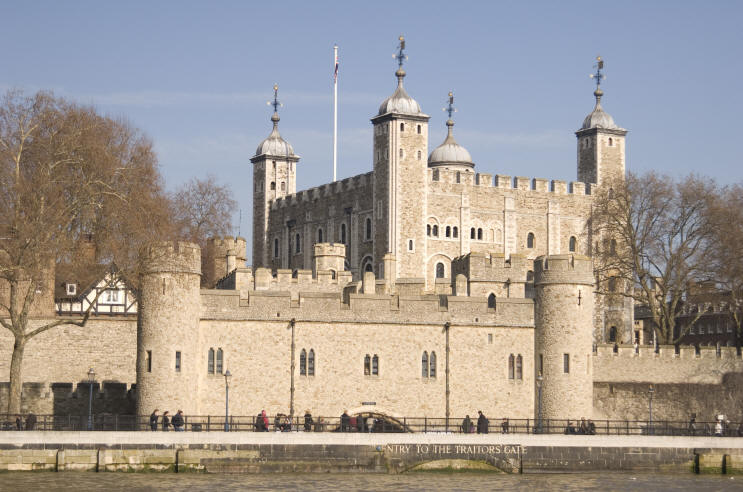 Tower of London and Traitors Gate
...and Paris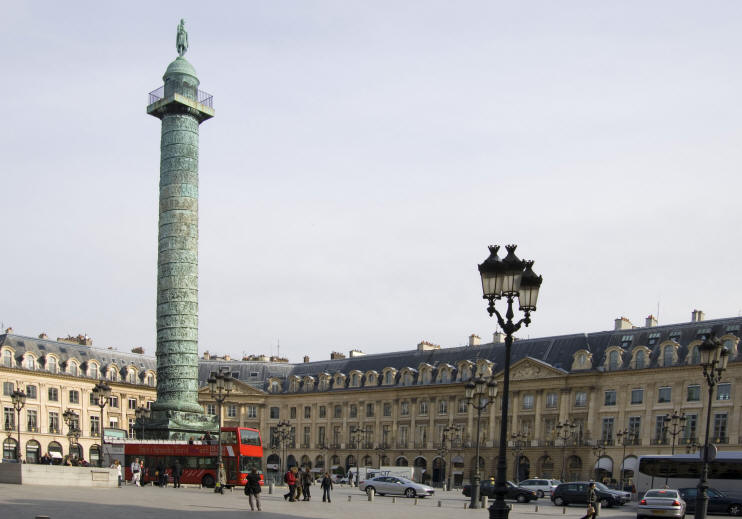 Place Vendome - Paris
Of course Paris is only a train ride from London if you need to pop over for a quick business meeting, a bit of shopping or lunch.......
Back to Chicago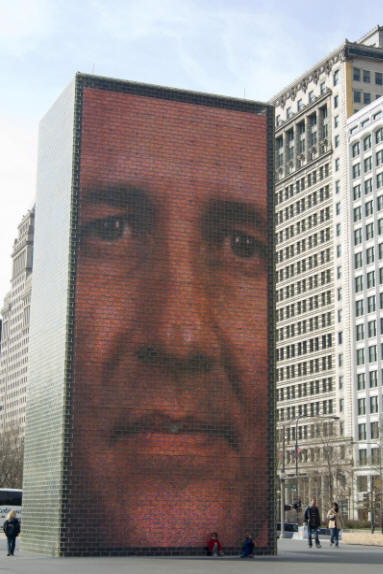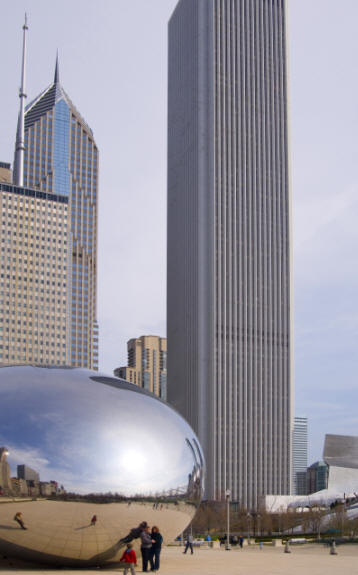 Millennium Park, Chicago March 2007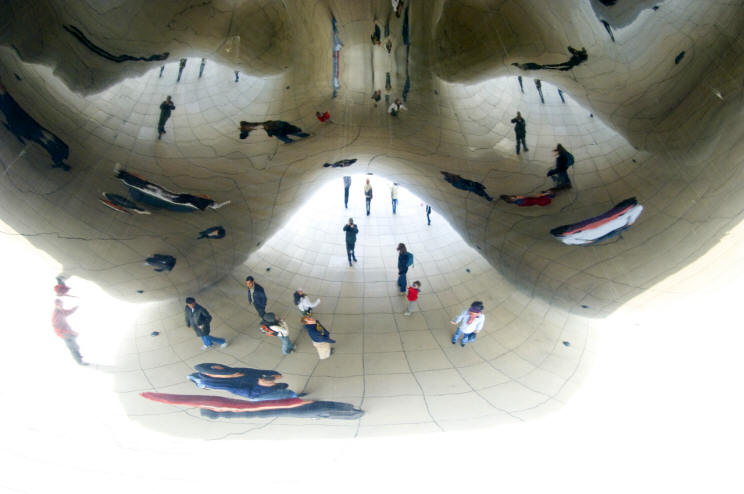 Millennium Park, Chicago March 2007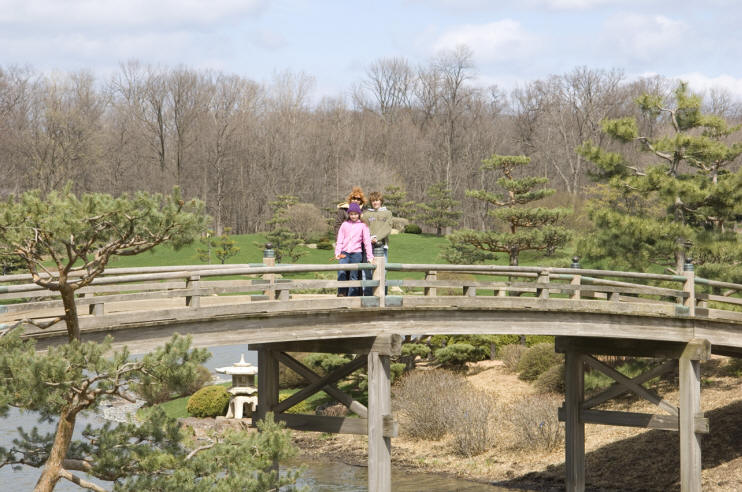 Chicago Botanical Garden April 2007
Las Vegas, Nevada - April 2007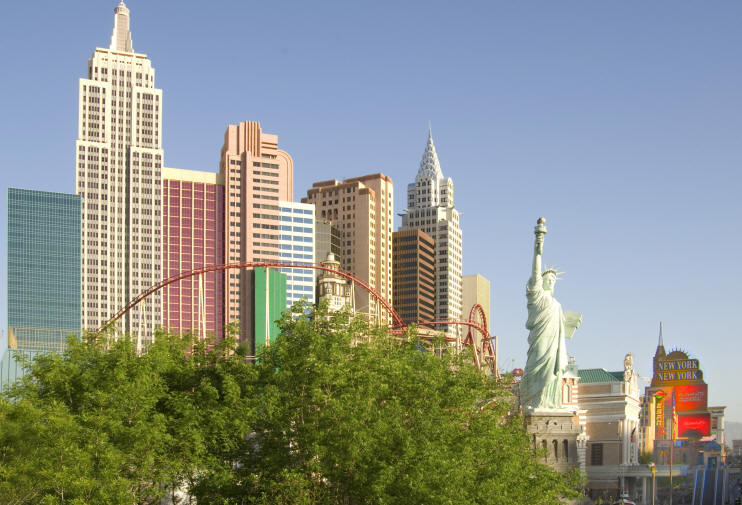 New York New York Hotel, Las Vegas
Las Vegas is a very inexpensive holiday, assuming you don't want to gamble in their many casinos. We bought a family package from Chicago, which included return flights and hotel accommodation. The cost was so affordable the hotel had to be virtually free. As the massive "all you can eat" buffet lunches served in each hotel cost only about $15 (and less for children) the cost is not subsidised by the food prices either. I suppose they hope that you'll visit the gaming tables whilst you are there and give them your hard earned money without a fight.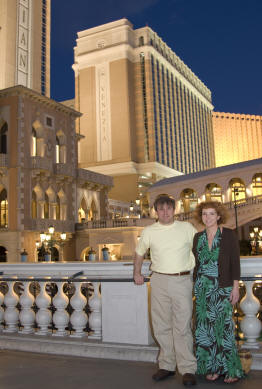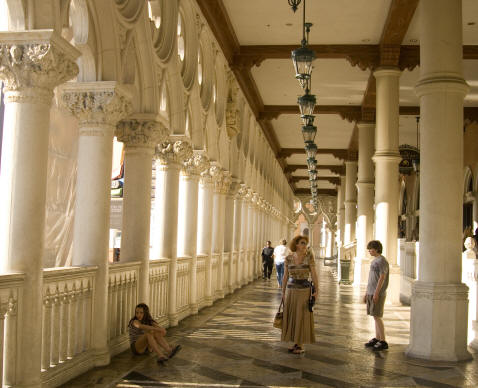 Venetian Hotel, Las Vegas
Much as I enjoy gambling on sporting events or playing brag and poker with friends I find casino games incredibly tedious. My aversion is further fuelled by the knowledge that the odds are stacked inexorably in the casino's favour, so on this occasion I didn't contribute further to the cost of the holiday by losing at the gaming tables, although I did find it amusing to watch other people lose money (and occasionally win). I watched in amazement as thousands of "pleasure" seekers sat stupefied as they mechanically poured their wealth into the bellies of thousands of slot machines in the hotel lobbies. Fortunately, Las Vegas has much more to offer than gambling. The many shows are spectacular and quickly sell out. We visited Blue Man Group and a watched a fairly realistic medieval joust over dinner at Excalibur Hotel. Unfortunately the Cirque de Soleil had sold out but there were plenty of magic shows and music extravaganzas and lots of high quality "adult" entertainment.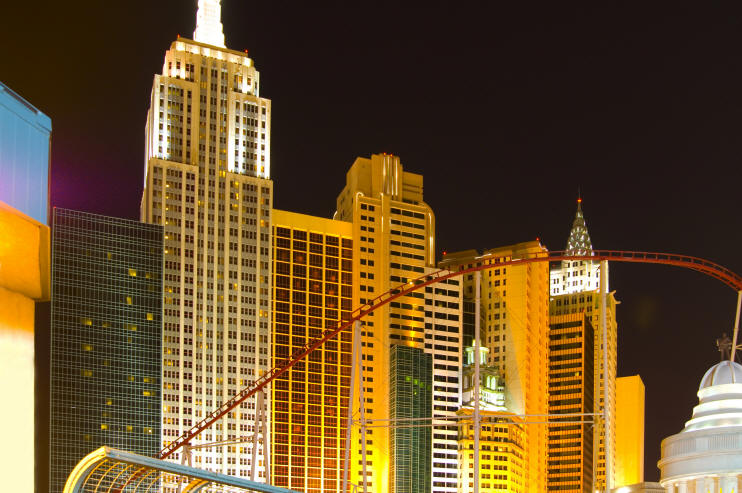 New York New York Hotel, Las Vegas, by night
I expected the look and feel of Las Vegas to be very cheap and tacky and was surprised to be proven wrong. It is true to say that we'd be appalled if some of these buildings were put up in London or Rome, but in Las Vegas it works quite well. New York New York Hotel looks like the New York skyline and has a roller coaster going through the lobby. Paris Hotel has a third scale Eiffel Tower straddling it with a restaurant at the top. Luxor Hotel has the third largest pyramid in the world and a large Sphinx over the entrance. It is worth spending time just visiting the hotels as each has its own theme. MGM Casinos has real lions in the lobby and the Venetian has its own canal complete with gondolas! Las Vegas is tacky, yes, but not cheap. These buildings are expensively built and magnificent in their own way. In actual fact Las Vegas is so tacky it is spectacular. It is "unreal" in every sense and reminiscent of Enid Blyton's Toytown, but impressive all the same.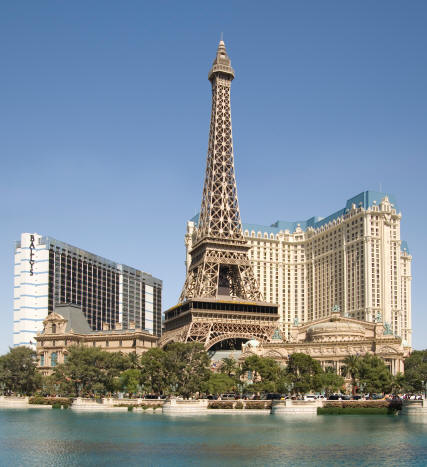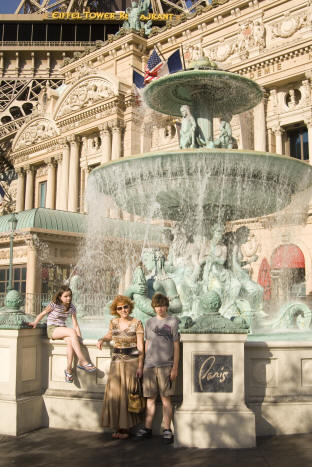 Paris Hotel, Las Vegas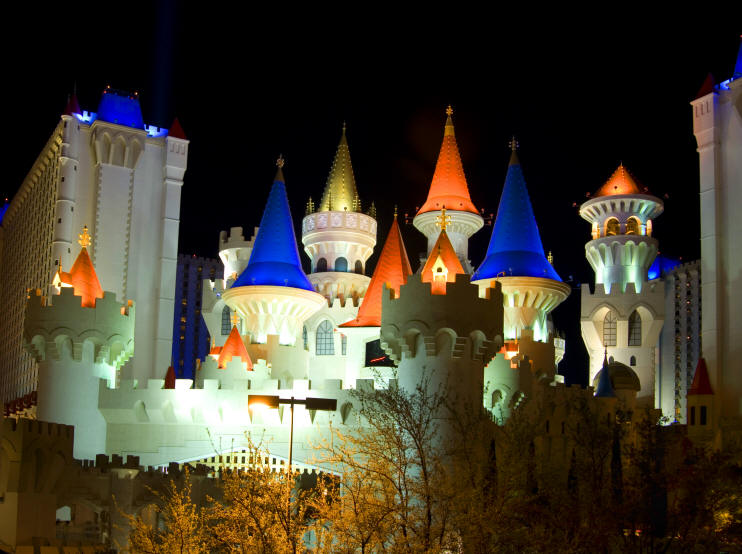 Excalibur Hotel, Las Vegas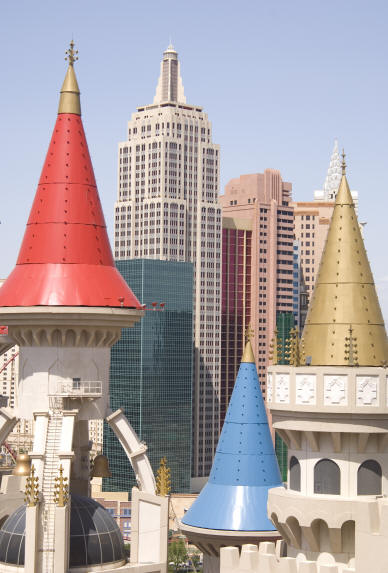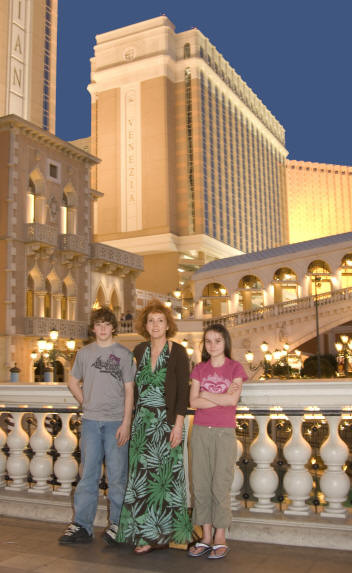 Las Vegas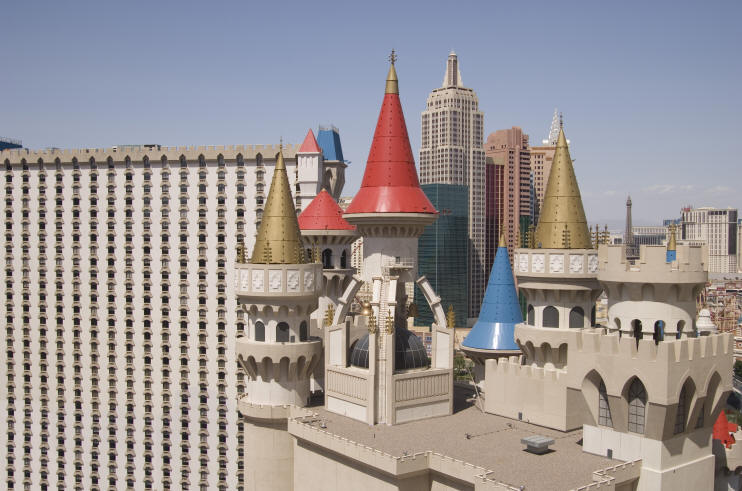 Excalibur Hotel, Las Vegas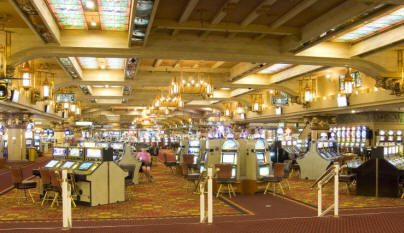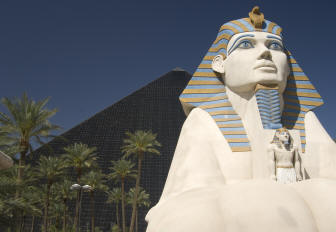 Slot machines, and lots of them.... Luxor Hotel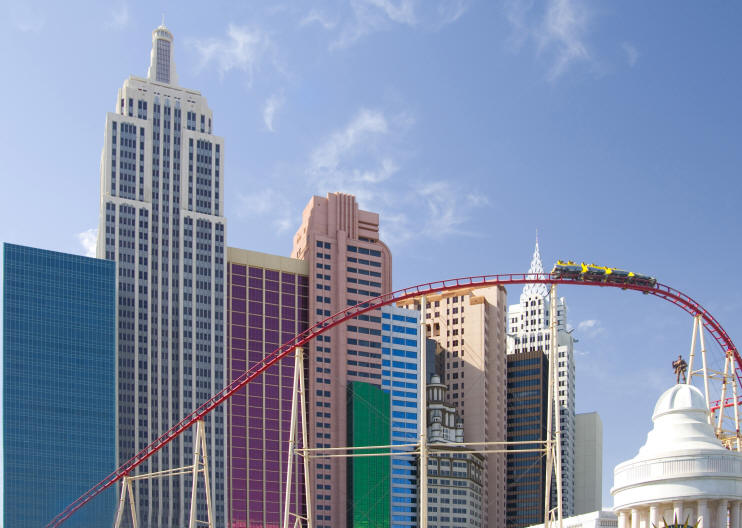 New York New York Hotel has a roller coaster running through the lobby...........
Las Vegas was great place to spend a few days with the children and I'd recommend it, however to experience its true potential it's probably better to visit as a couple or with some (adult) friends. Either way a week would be more than enough. It is also near some awesome countryside........
Grand Canyon, Arizona - April 2007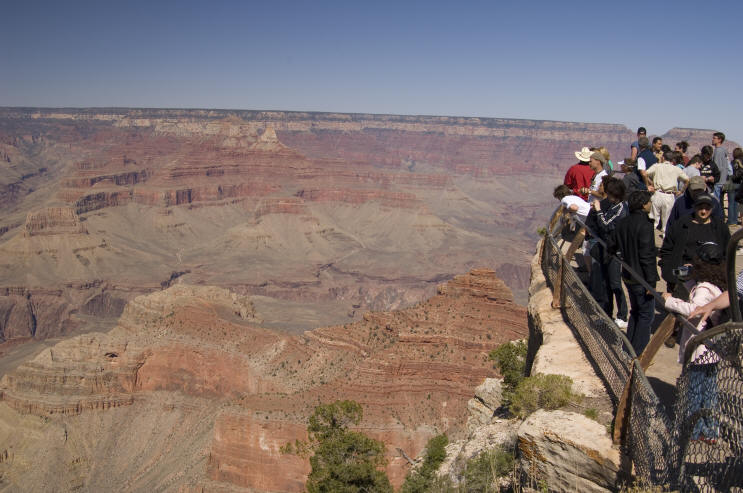 Grand Canyon - April 2007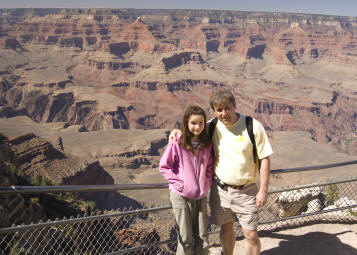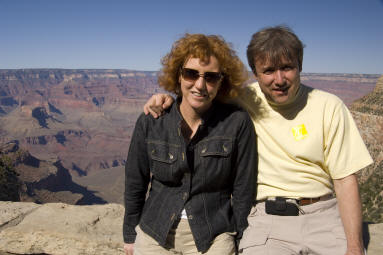 Grand Canyon, April 2007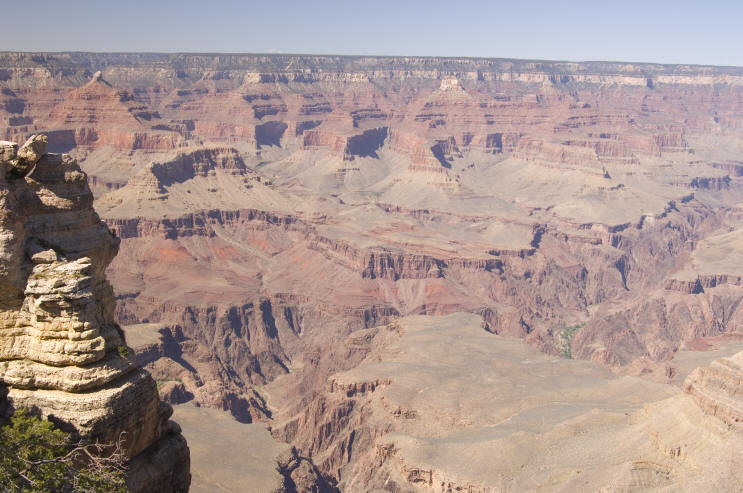 Grand Canyon, April 2007
........the Grand Canyon is a long day trip from Las Vegas by coach, or a shorter helicopter ride. How the tiny river, barely visible at the bottom of the Canyon, could have made something so spectacular is mind bending. However I suppose it only has to erode its bed a few millimetres per year to do a lot of damage over a few hundred million years.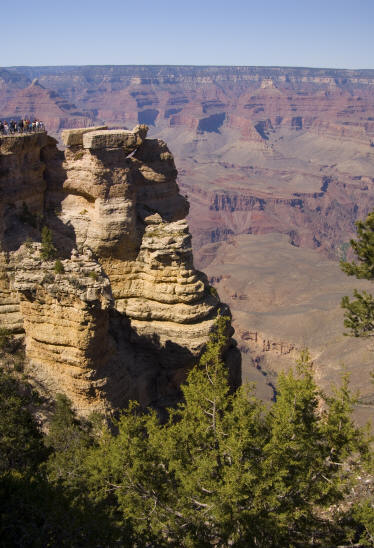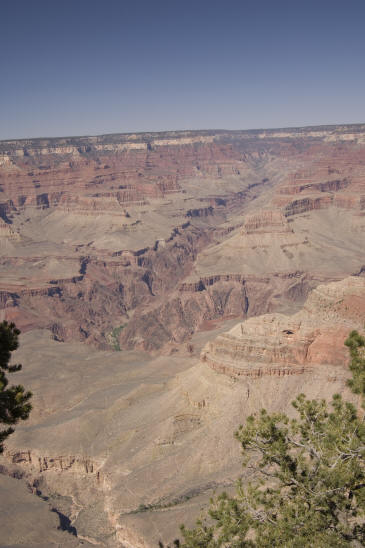 Grand Canyon, April 2007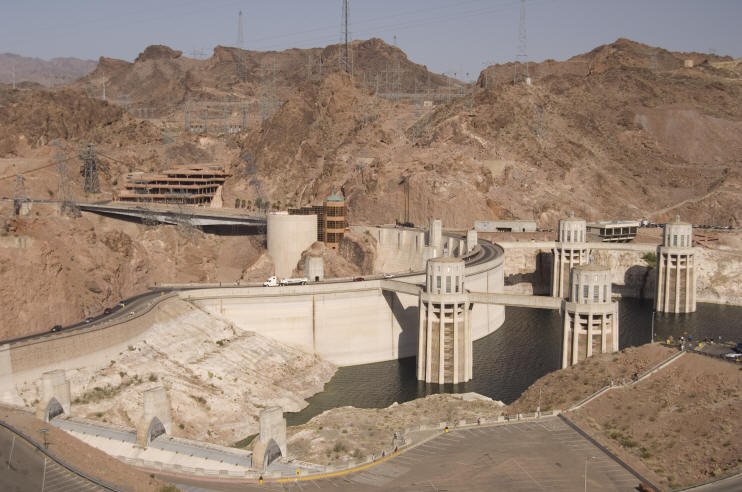 Hoover Dam, April 2007
Cambridge, England - April 2007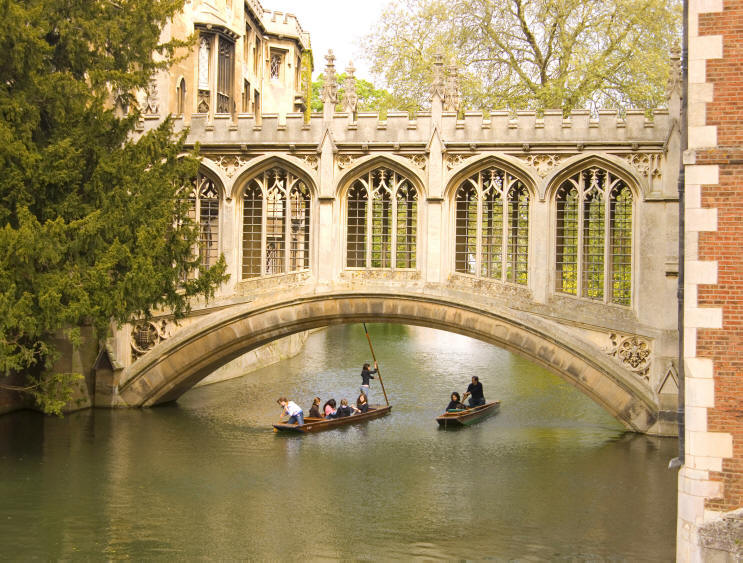 St. John's College, Cambridge.
A second trip to England gave me the opportunity to watch Edward play cricket for his school. He was playing away at a school in Cambridge, so before the game my parents and I were able to visit the beautiful colleges of Cambridge University, which celebrates its 800th Anniversary in 2009.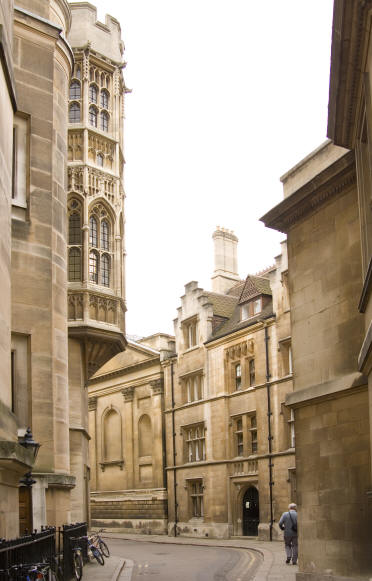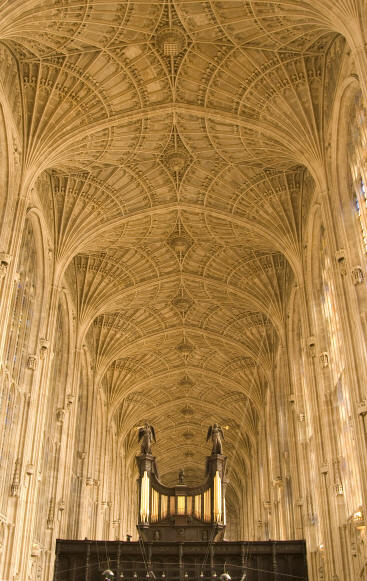 Cambridge University King's College Chapel, Cambridge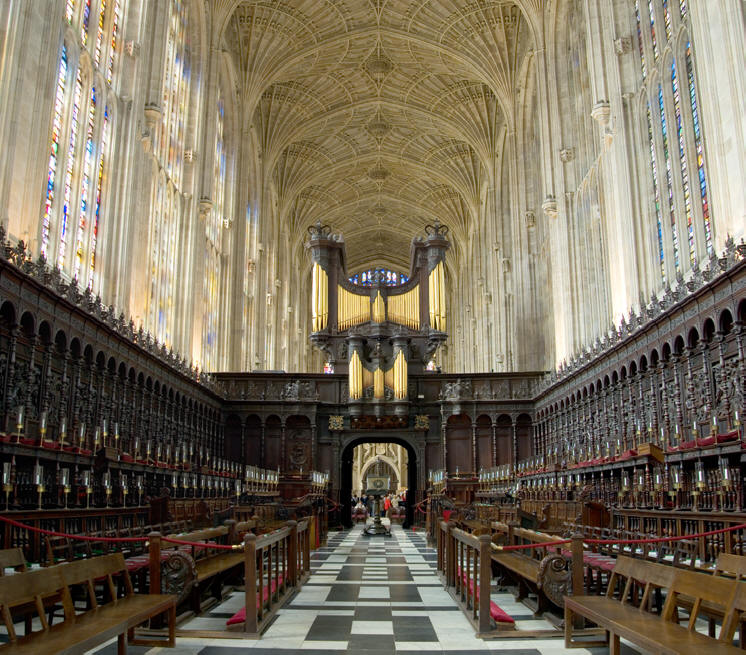 King's College Chapel, Cambridge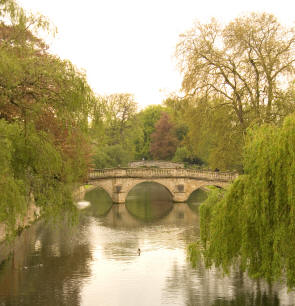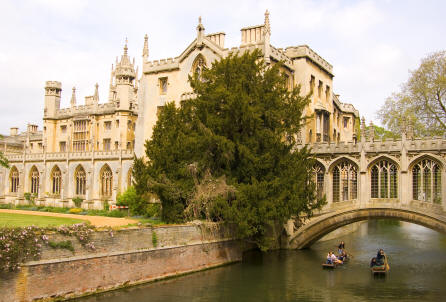 Cambridge University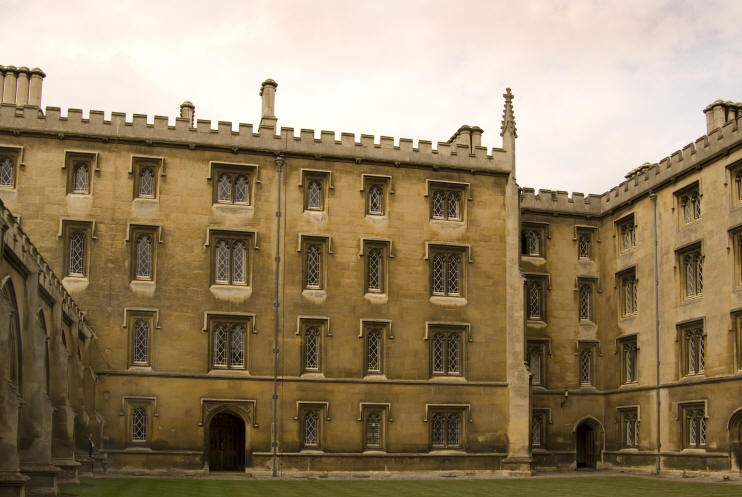 Cambridge University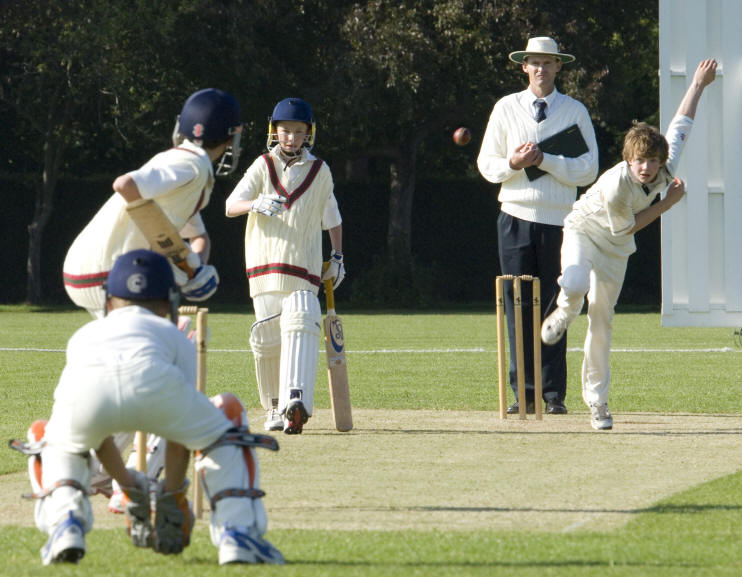 Edward opens the bowling for his school team
If you have the time, there are few greater pleasures than sitting outside, on a warm English summer's day, watching a cricket match unfold, whilst chatting to friends and family, sipping beer and consuming an English cream tea. To top it all Edward played well and his team won the match.
More cricket photos on Edward's website.
After the cricket a quick train ride got me to London and then to Stamford Bridge, the home of Chelsea football club, to watch them play Liverpool in an important European Championship game. For the record Chelsea won 1-0. I was 4 rows from the front and slightly below pitch level. This particular perspective made the 6'7" (2.01 metre ) Peter Crouch look even more like a mutant.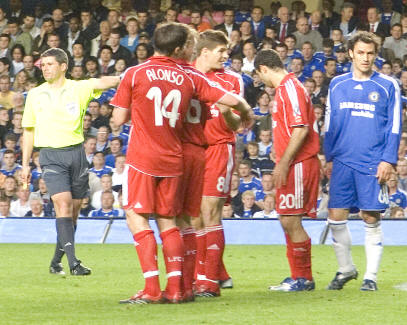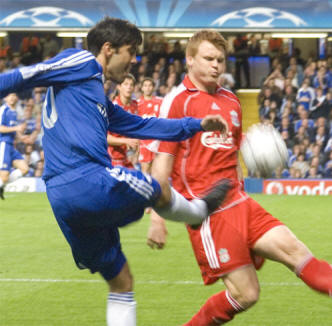 Liverpool vs. Chelsea, European Champion's League Semi-final, first leg.
Horse Racing, Arlington Park, Illinois - May 2007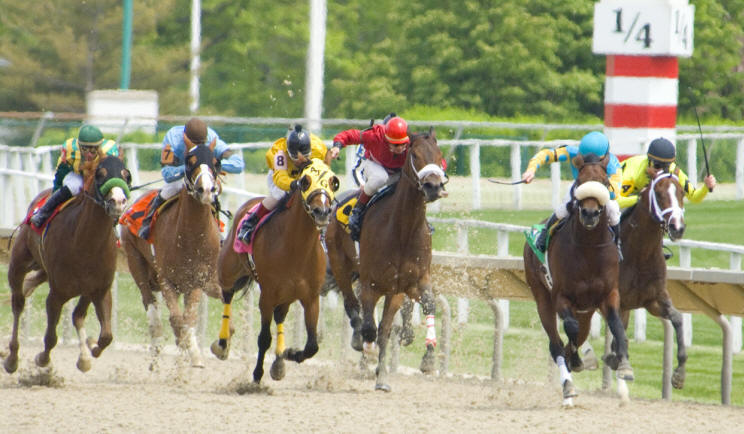 Arlington Park - May 2007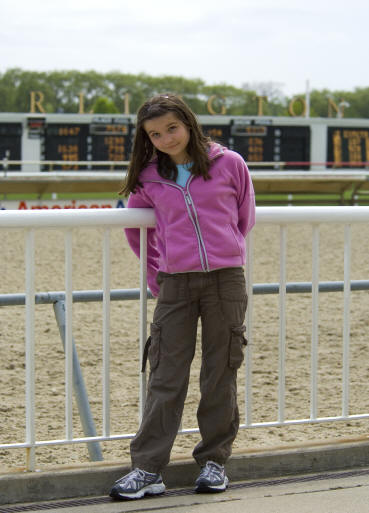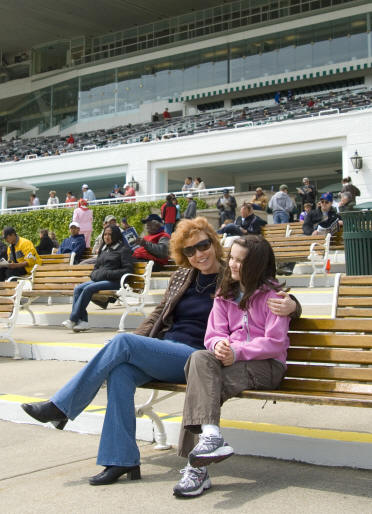 Arlington Park - May 2007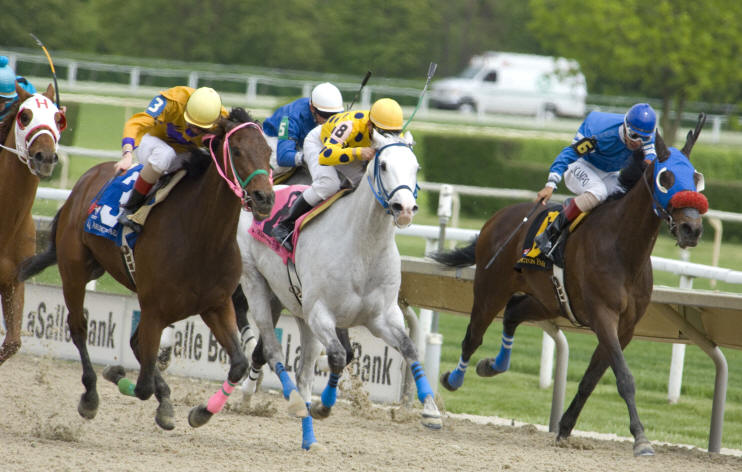 Arlington Park - May 2007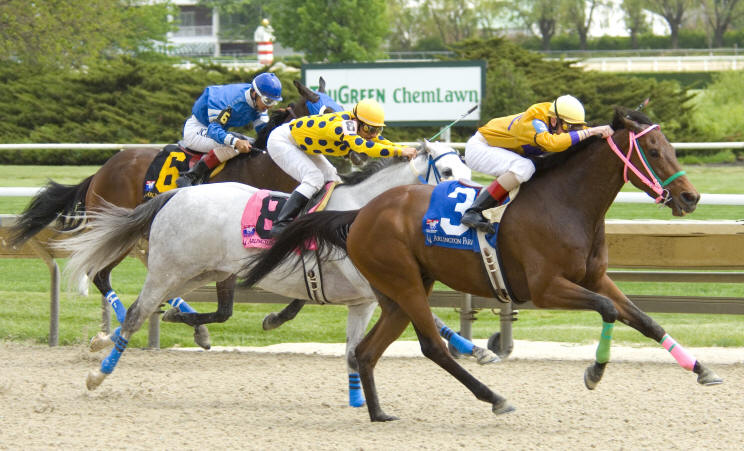 Arlington Park - May 2007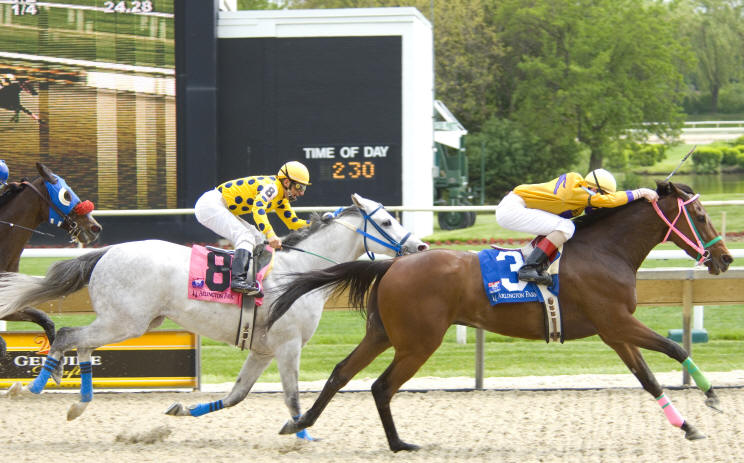 Arlington Park - May 2007
Rather annoyingly I'd bet on number 6, who faded dramatically in the final straight..... Verity had the best luck choosing the winners - three in all. Really a very enjoyable day's entertainment. No queues for entry, for placing a bet or for the food courts. Very cheap entrance fee of $6 (Verity was free), no charge for parking and plenty of space. The Americans always make a good job of organising a sporting event. If we could only pick more winners we would make a profit on the day.....
England - May 2007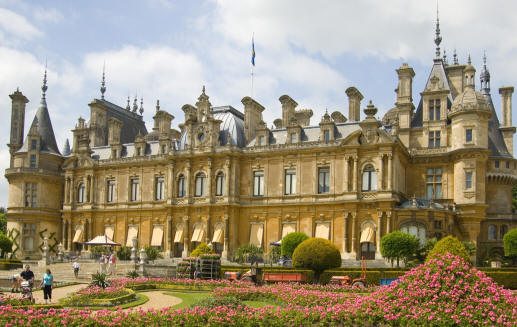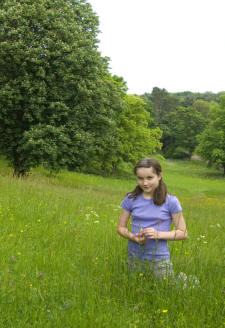 Waddeston Manor , Buckinghamshire Verity at 10
Waddesdon Manor was built (1874-89) by Baron Ferdinand de Rothschild to display his outstanding collection of art treasures and to entertain the fashionable world. It was donated to the National Trust, complete with its contents, in 1957. The National Trust were initially reluctant to take it as in the 1950s it was considered "an ugly, rich man's oddity". The house and contents are spectacular but the National Trust were correct - it is very ugly, gaudy and generally over elaborate. However, it is fascinating to visit, the gardens and grounds are beautiful and they have a very fine restaurant, with (as you would expect from Baron Rothschild) a world class wine cellar. Nicole Kidman was here recently for a fashion shoot in the fabulously over-ornate rooms. Fortunately, she is far more stunning to look at than the surroundings.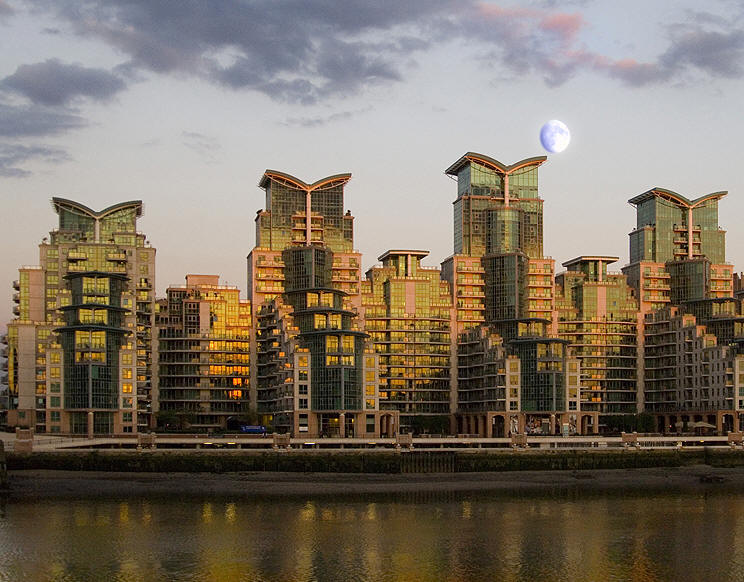 View from Vauxhall Bridge, London - May 2007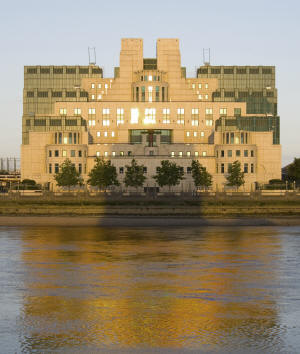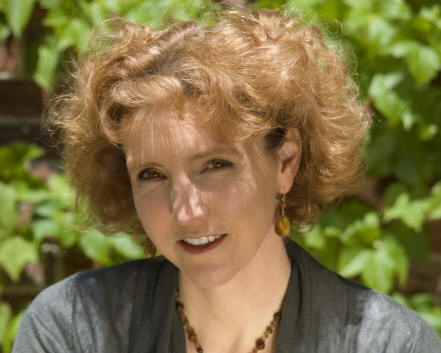 MI6, London Clair at 45 - May 2007
July 2007 - Hertfordshire, England
In June we moved back to England. We've rented a cottage for the summer in a quiet Hertfordshire village. A comparison with our previous residence may give you a clue to our decision:
| | | |
| --- | --- | --- |
| | Glencoe, Illinois (Pop. 8762) | Fowlmere, England (Pop.1190) |
| Pubs | 0 | 2 |
| Indian Restaurants | 0 | 1 |
| Churches | Too many to count | 2 |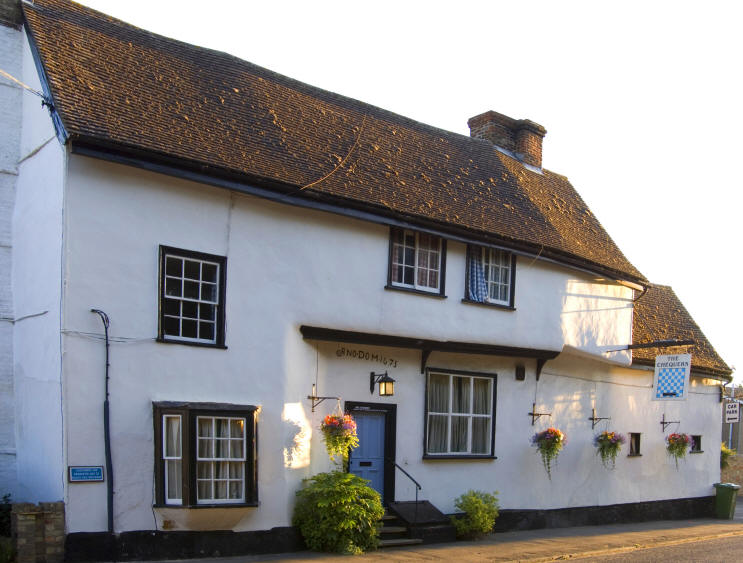 The Chequers, Fowlmere
The Chequers - Excellent food (in the Michelin Guide) and a very fine pint of Adnams Ale. In 1660 Samuel Pepys spent the night here on his way to Cambridge. It was renovated in 1675. During the second world war this was a second home to local British Spitfire Pilots and American Mustang Pilots. 100 yards from our cottage.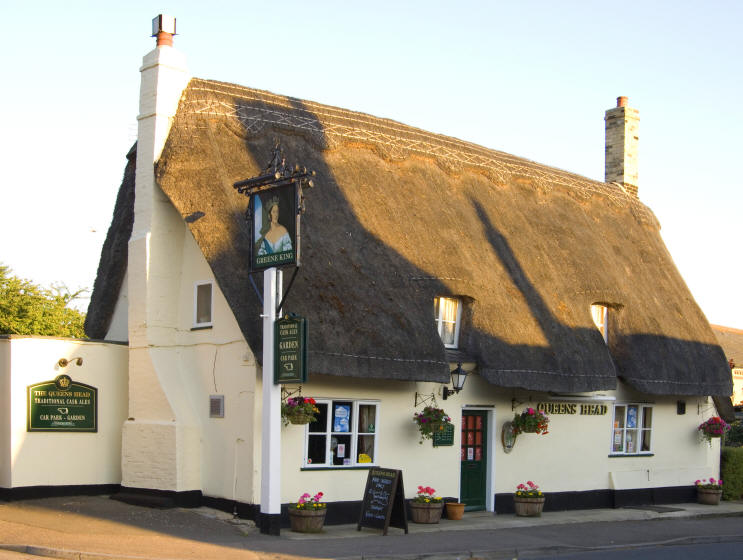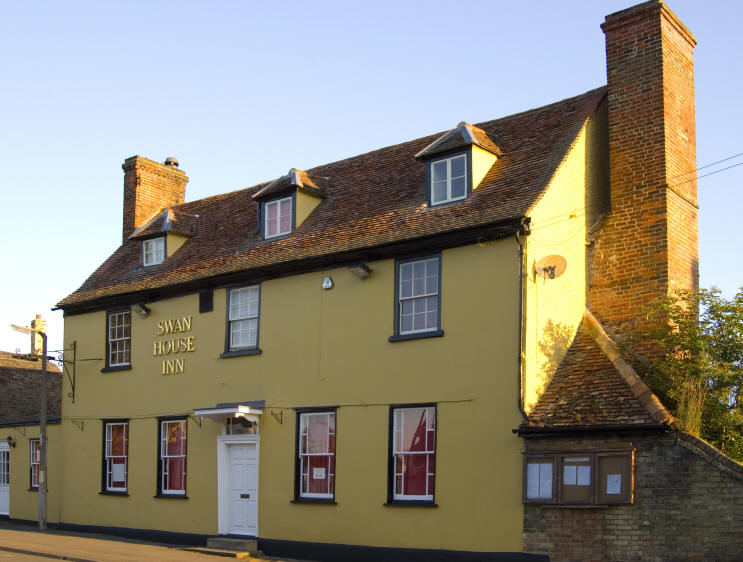 Queens Head, Fowlmere Takdir - Local Indian Restaurant
The Queens Head - Excellent pint of Abbott Ale, bar snacks, Pizza and sport on their plasma TV. However an intimidating 200 yard walk from our house. The local Indian restaurant also has a take-out service with free delivery in case the 150 yard walk becomes too daunting.
Exploring the Local English Countryside - July 2007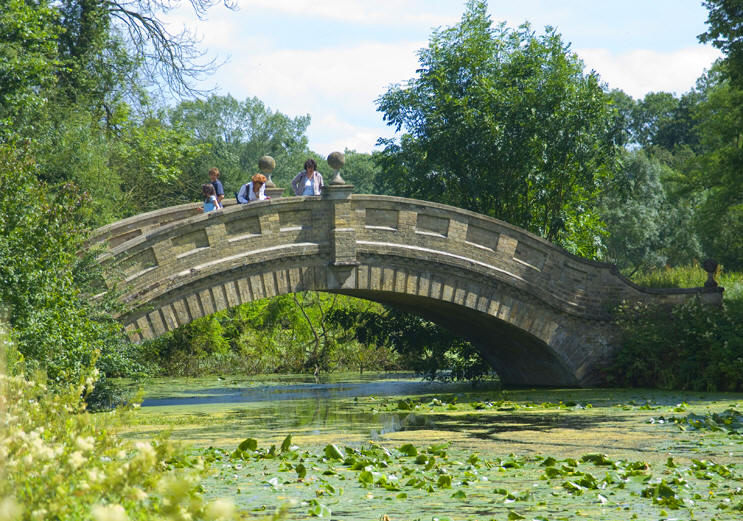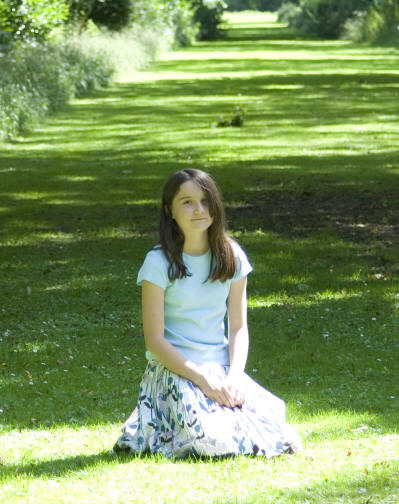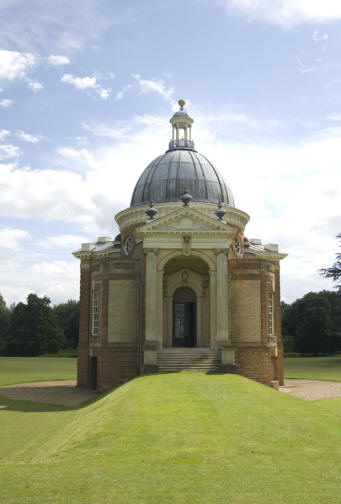 Verity Wrest Park, Bedfordshire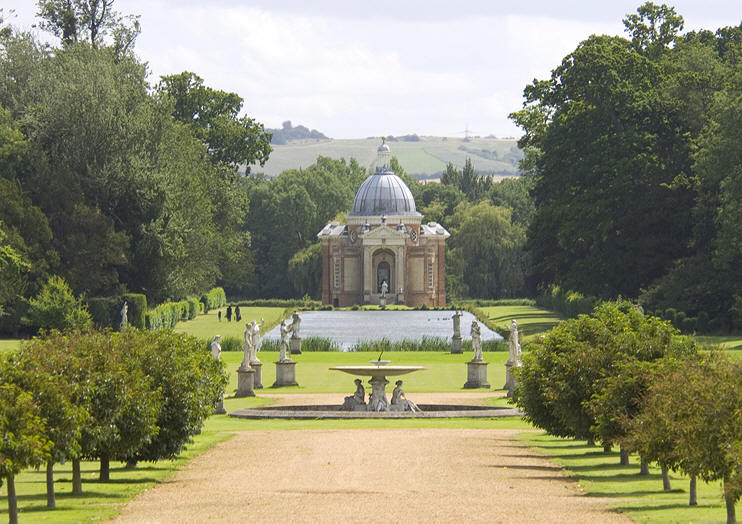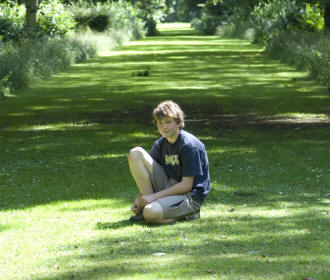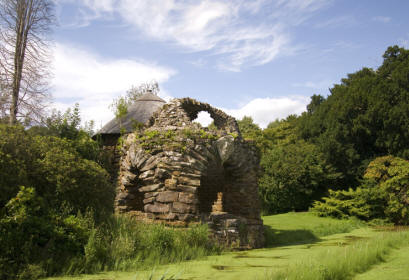 Edward, Wrest Park, Bedfordshire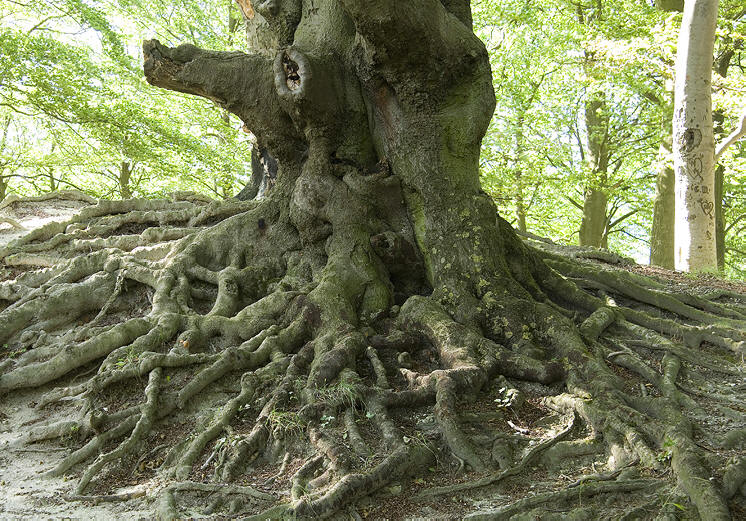 Tree Roots, Sharpenhoe Clappers (Iron Age Hill Fort).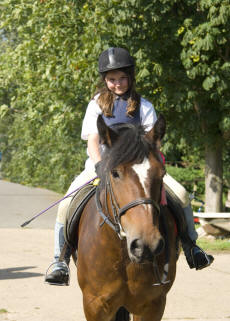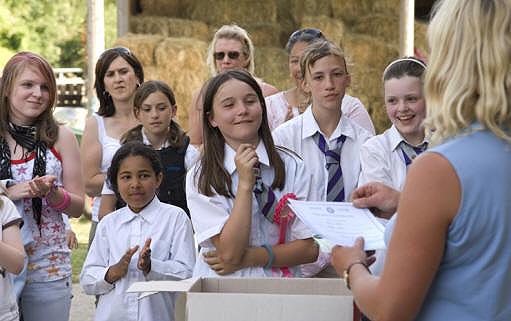 Verity picks up an award at her summer Pony Camp
See Verity's Website
England 62 - 5 Wales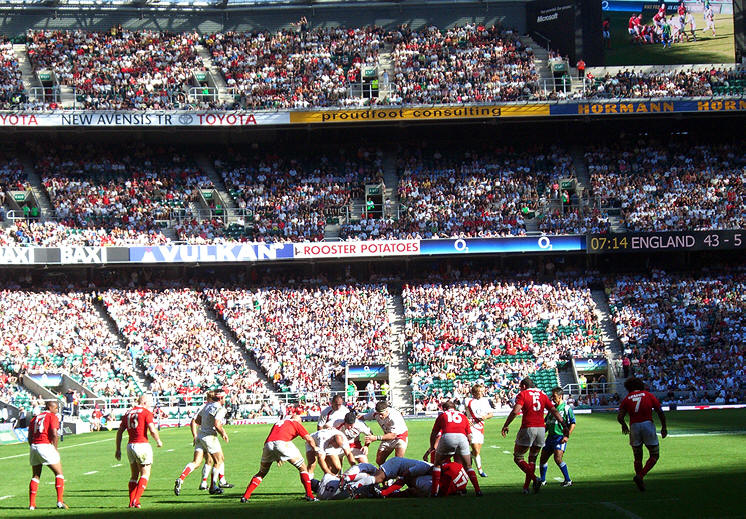 England marauding on Wales' try line - where they seemed to spend most of the game.
Basking in glorious Twickenham sunshine, we watched England thrash Wales as part of their preparation for the forthcoming rugby world Cup.
August 2007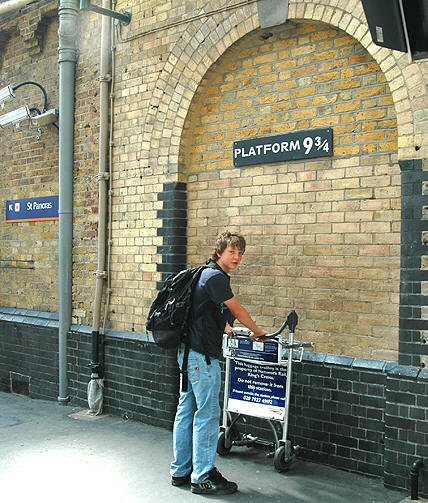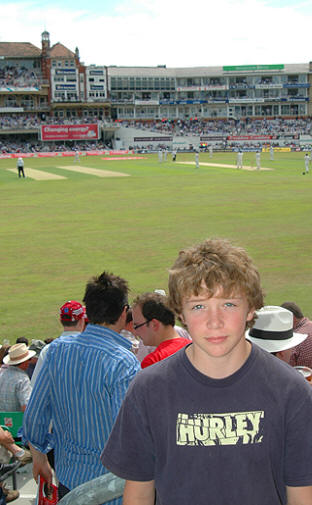 London's Kings Cross Station - handy for the Hogwarts Express The Oval Cricket Ground - England vs. India
Our local railway terminates at London's Kings Cross Station. Trains back home usually leave from Platform 9 or 10 which naturally takes us past platform 9¾ .......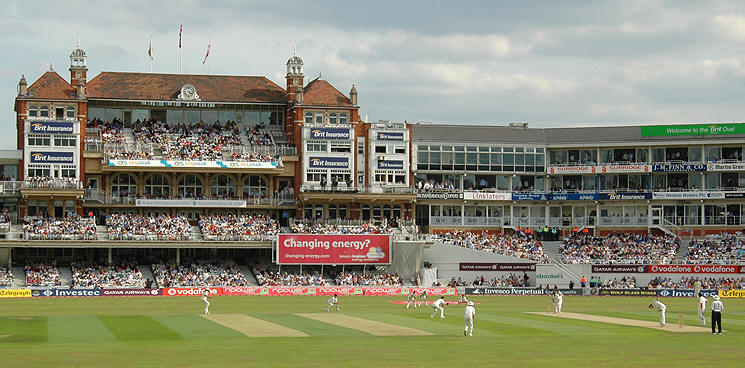 The Oval Cricket Ground, London - August 2007
Edward and I arrived at the Oval Cricket Ground in London to see Day 1 (Thursday) of the third and final test match between England and India. India batted from 11.00am to nearly 7.00pm on a perfect batting wicket. I managed to catch the fifth and last day of this game (Monday) which finished at 6.30pm. The result of five full days of passionately fought cricket? Match drawn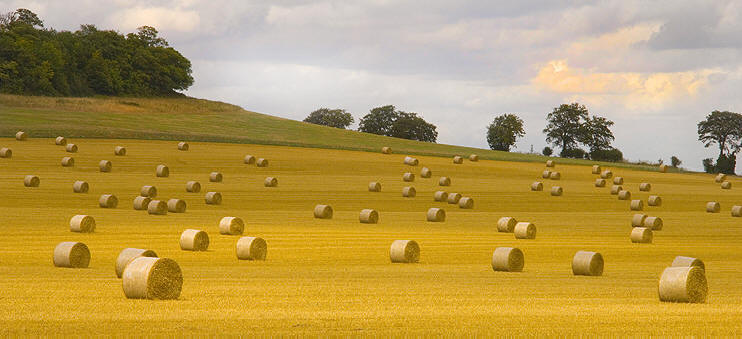 Hertfordshire - August 2007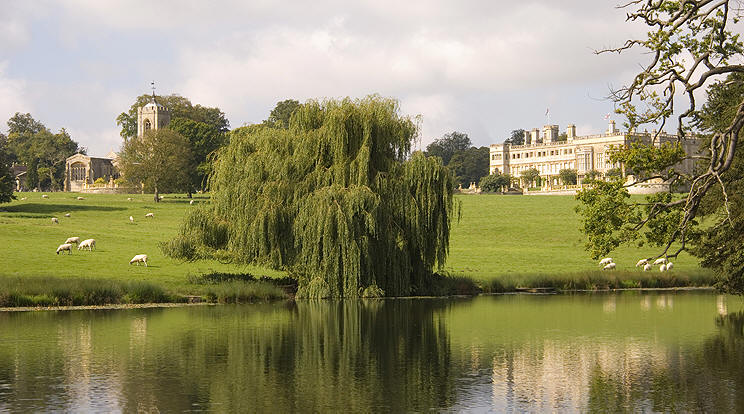 Castle Ashby, Northamptonshire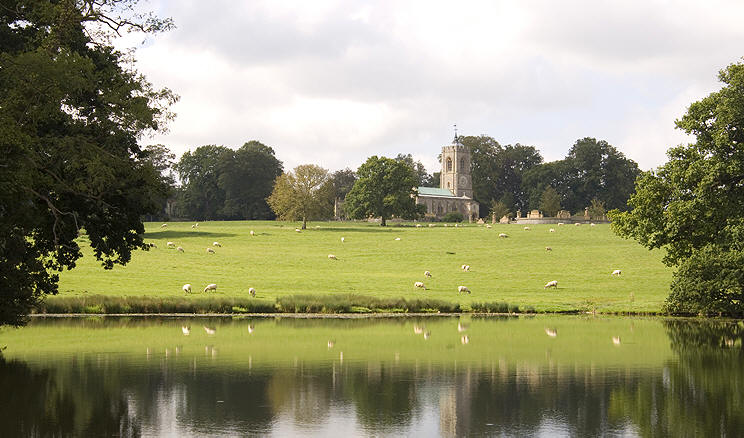 Castle Ashby, Northamptonshire
September 2007 - Verity starts at Boarding School
We spend one day dropping Edward at his new senior boarding house at his boarding school and then took Verity to start a new life at her new boarding school. There is an enormous amount of work kitting children out for boarding - immense amounts of shopping for games kit, school uniform and all the necessities for life in a dormitory. Clair then spent weeks sewing name tags into every duvet, sock and shirt...packing trunks, completing admin...and then suddenly they are both at school and we returned home to an eerily quiet house. We can count on one hand the number of times we've had time to ourselves since Edward was born. We had a quiet meal in the local pub that evening (where we talked constantly about our children) and found ourselves popping out the following afternoon to a local Stately Home, Audley End House, on a whim, to look around and take tea. We went to the cinema together the following day. This new found freedom will take getting used to!
Verity's boarding house at Queenswood School - her dorm window is above the black door and has a lovely view over the school grounds
Verity has a lovely view over the school grounds from her dorm window. There are deer, rabbits, foxes and badgers in the school grounds.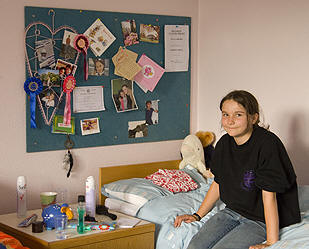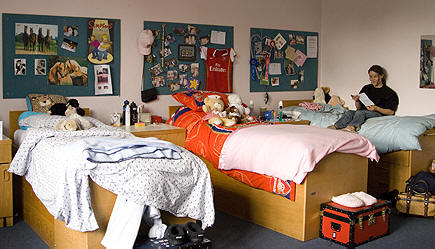 Verity's Dormitory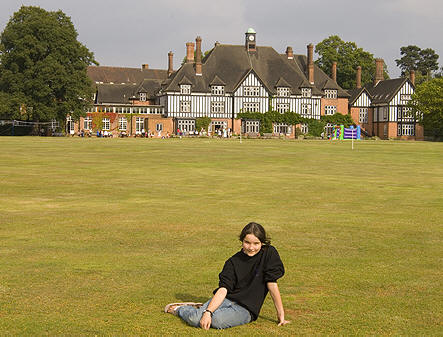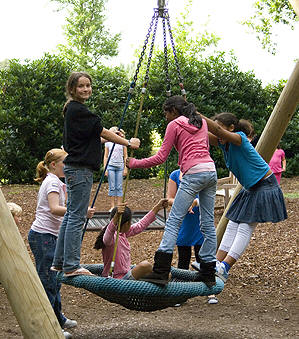 School Grounds Adventure Playground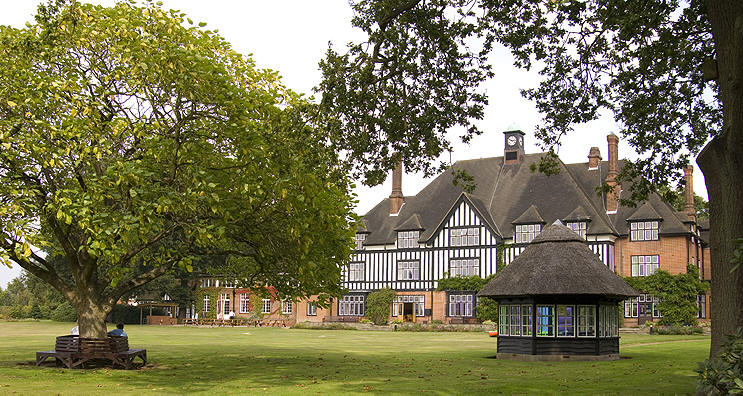 Verity's new Back Garden!

Tea for two at Audley End House, Saffron Walden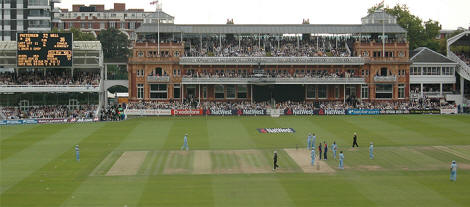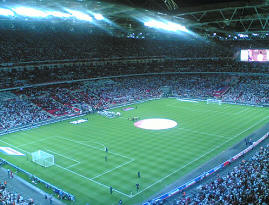 Lords - England thrash India (Cricket) Wembley - England thrash Russia (Football)
What is happening in the world? In one week England thrash India at Cricket, then Israel and Russia at Football and the USA at rugby. A Brit even leads the Formula 1 Grand Prix competition. Astonishing! We will win a tennis match next.

London - September 2007
After spending a night in London, having witnessed England's thrashing of Russia at Wembley, we visited the Tate Modern art gallery. I'm not a great fan of modern art as I believe there is far too much of "the Emperor's clothes" about the whole genre, but it was surprisingly absorbing. There is much there which provokes thought about the definition of art, there is also, frankly, a great deal my children could have conjured up, but also the occasional exhibit which was really quite clever. There are unfortunately a few exhibits which makes you wonder if they are really taking the Mickey. The text next to four very plain painted quadrangles informed us that the artist had in fact got his assistants to do the actual paintwork to "emphasise his remoteness from the art". i.e. he was probably down the pub when his assistants got their paint roller out. I actually found some of the exhibits interesting and would like some in our home. I thought the famous fire bricks looked quite good. Clair was distinctly unimpressed with the whole affair and dismissed it all as "a load of Pollocks!" Admittedly the best part of the morning was the Jubilee Walk from the Tate Modern to Vauxhall bridge along the banks of the Thames.
Amsterdam - September 2007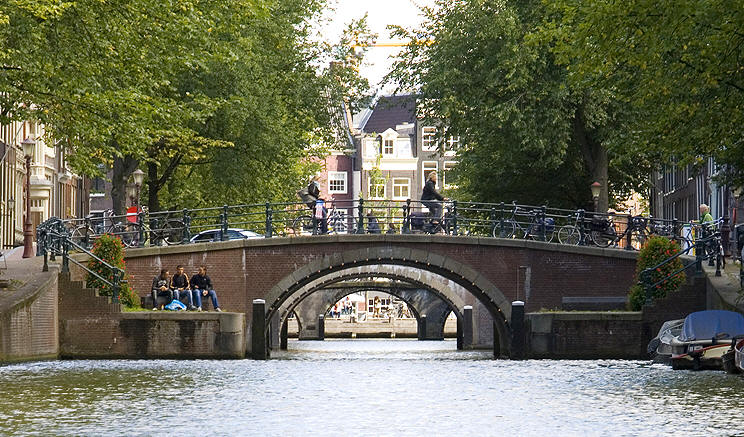 Amsterdam - September 2007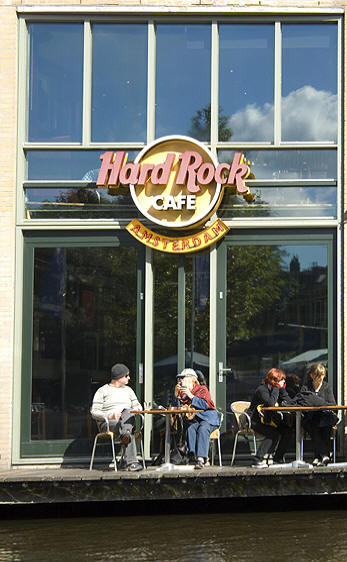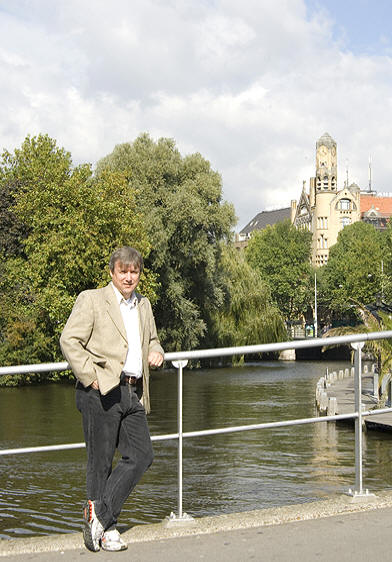 Amsterdam - September 2007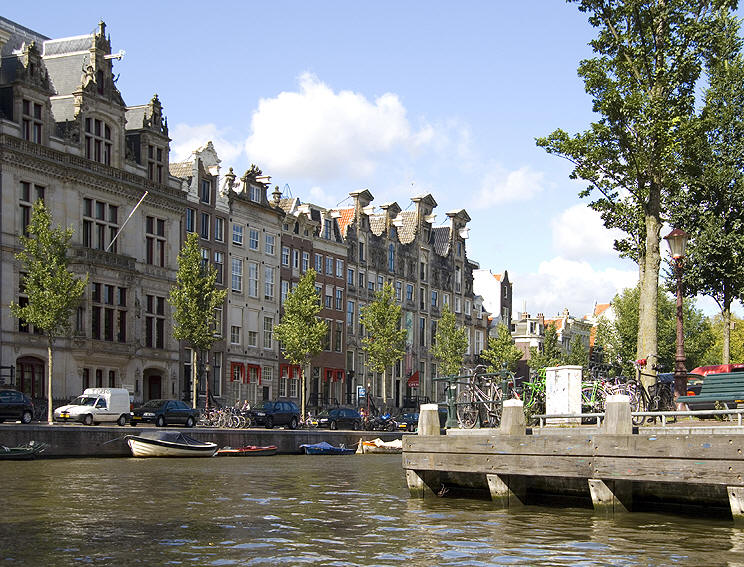 Amsterdam - September 2007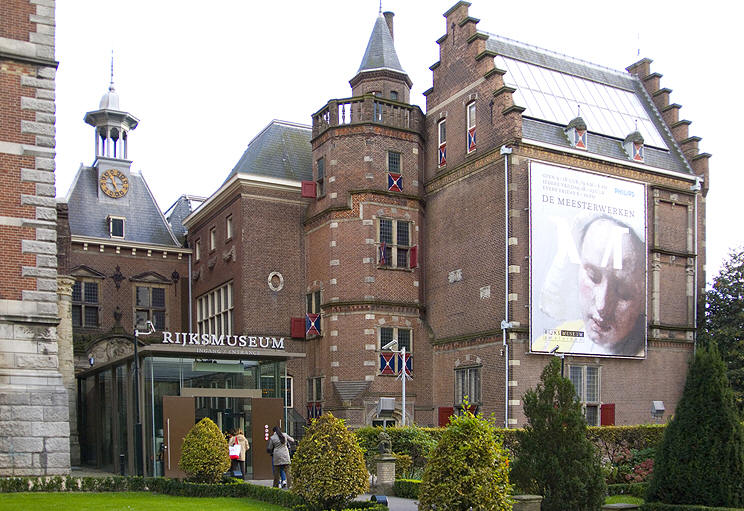 Rijksmuseum - One of my favourite art galleries
Autumn 2007 - England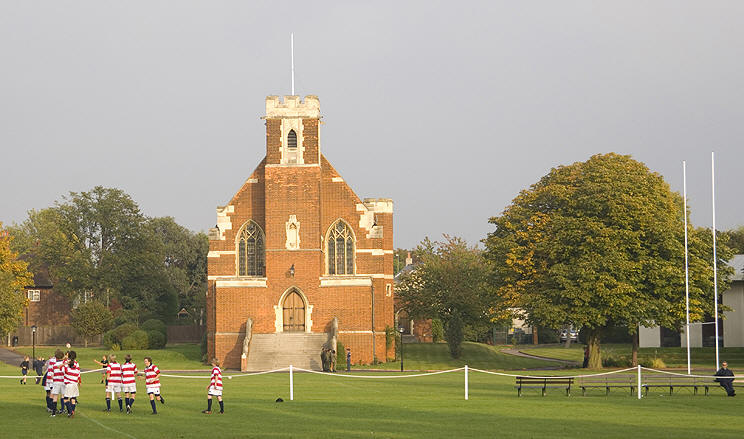 Edward plays for his school's U14 1st XV against a touring South African school
Black Country Living Museum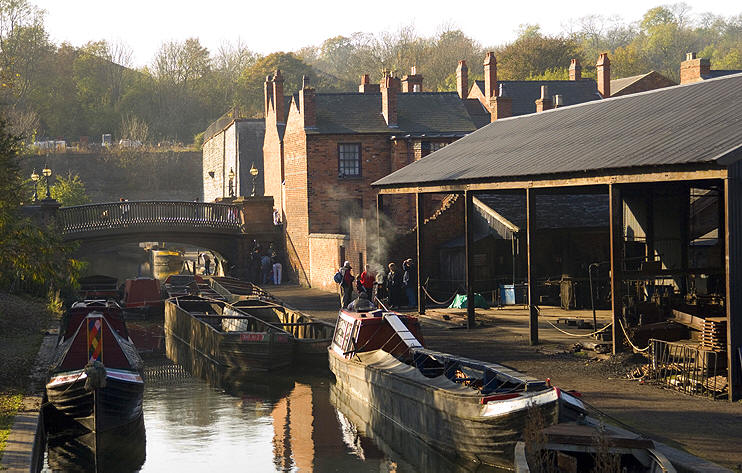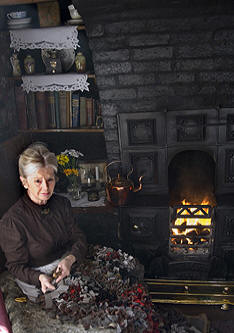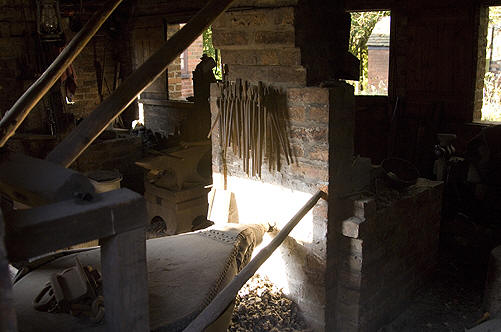 Paris - November 2007

Paris - November 2007
It's now 22 years since Clair and I met. I am currently out of work and had an interview in Paris - so what better opportunity to have a short break to celebrate nearly half a life-time together?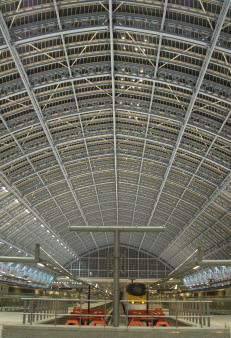 s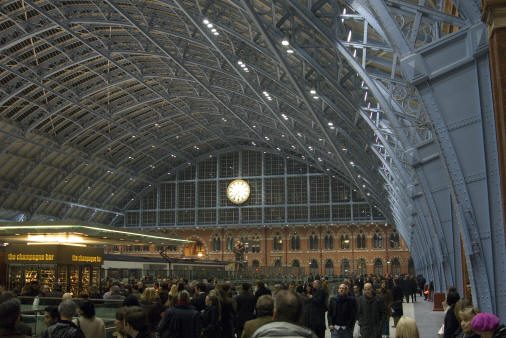 The new Eurostar Train Terminal at St. Pancras Station. London to Paris in 2 hours 15'
The French were probably fed up being forced to enter England at Waterloo Station, as it brings back memories of an historical trauma, so recently the Eurostar moved to a refurbished St. Pancras Station. London to Paris ís now 2 hours 15'. No 2 hour airport check in, no rude security guards and no being dumped in an airport an hour from the city centre.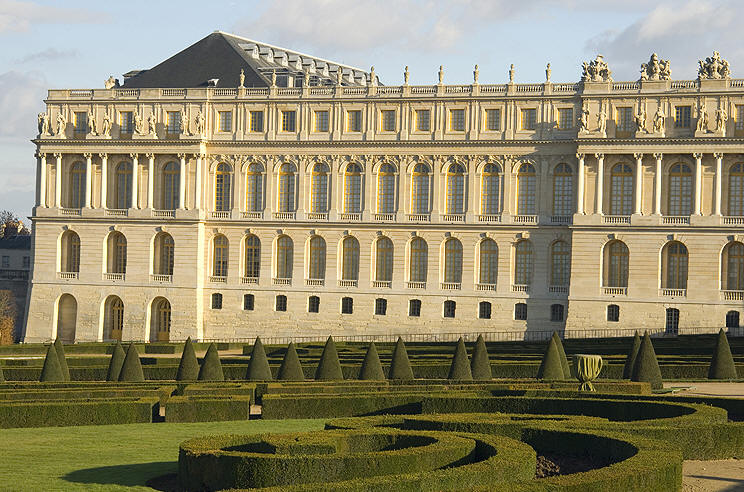 Versailles

Versailles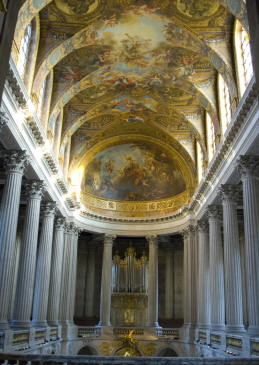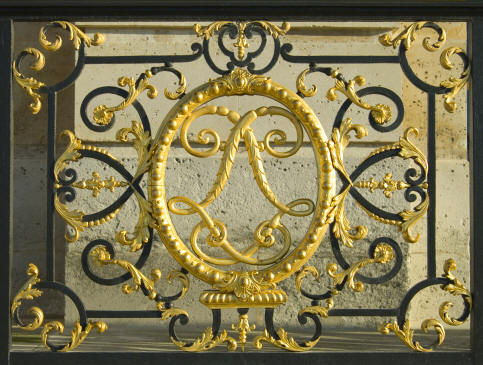 Versailles

Versailles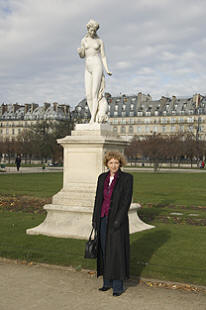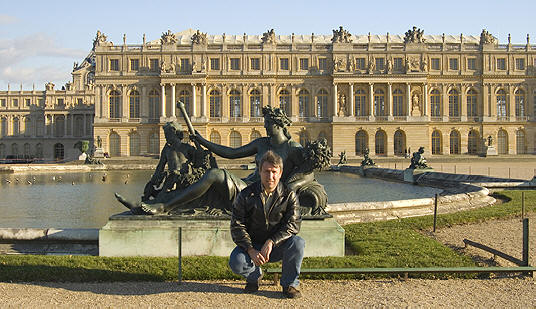 Paris Versailles
A great opportunity to enjoy the food and wine, visit Versailles and see a show at Le Moulin Rouge in one of the world's most romantic cities.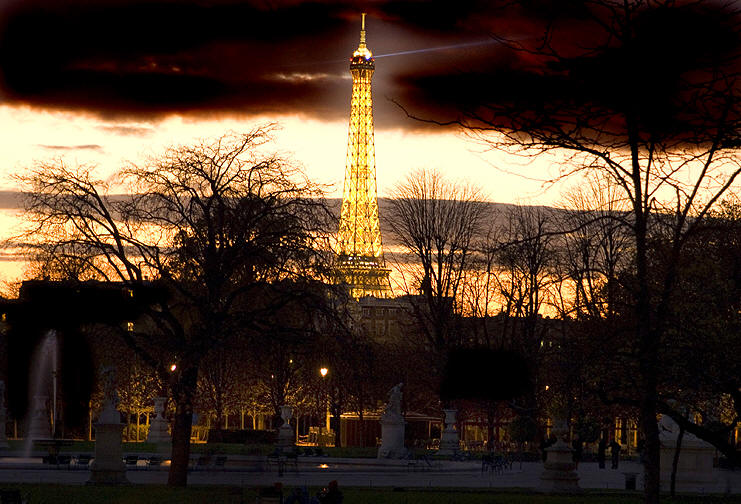 Eiffel Tower from Le Louvre.
Led Zeppelin Live at The O2 - December 2007
Picture from another website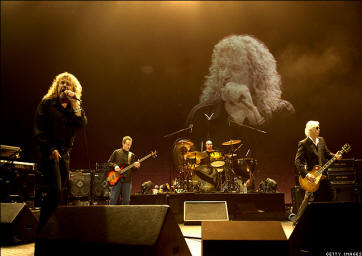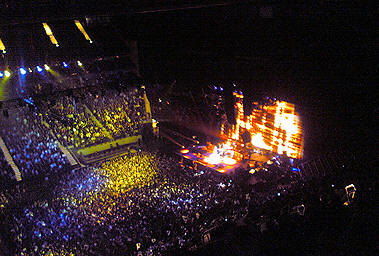 Led Zeppelin at the O2 London My View of the concert
I had a ticket for the Led Zeppelin concert at Knebworth in 1979 but had to give it to a friend. The gig was during the school summer holidays and I had to visit my parents who were living in Saudi Arabia. I was 17 at the time and rationalised that I could see the band next year. Unfortunately for Led Zeppelin's drummer, John Bonham, there was no next year and they didn't tour again. This was a huge disappointment as over the years I'd owned every single Led Zeppelin album on vinyl, cassette, CD and ultimately transferred them all to MP3, but never seen them live.
Then this month, by some miracle, I drew a pair of tickets from the email lottery for their one-off reunion gig arranged as a testament to Ahmet Ertegün at the O2 in London. Finally, after a 28 year wait, I was able to see the best heavy rock band in history perform live. Was it worth the wait? Oh yes. They were monumental.