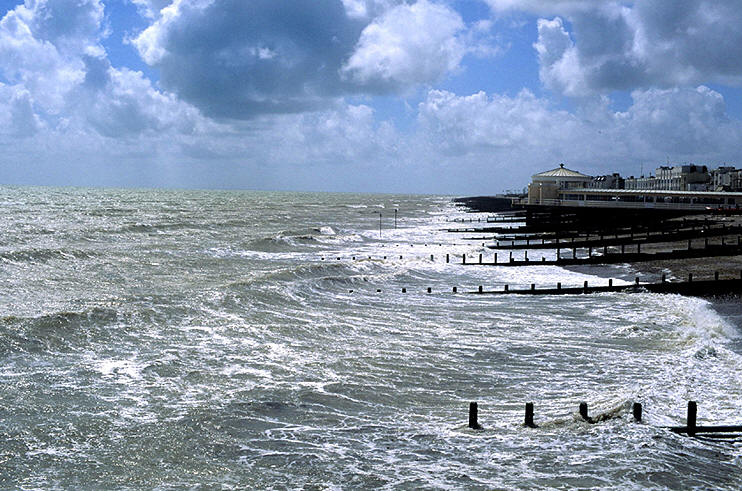 English Seaside, Worthing
Living in England - January 1997
Visiting Clair's family in South Yorkshire around New Year gave us the chance to visit one of our old haunts - Chatsworth house in Derbyshire.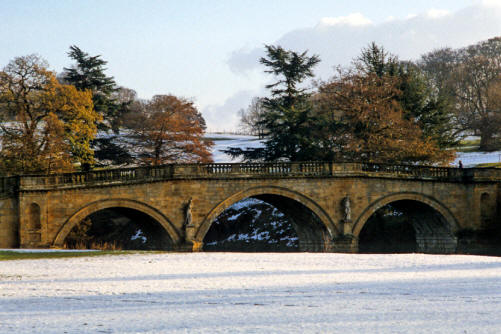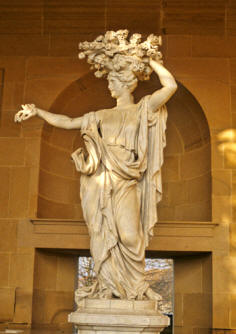 Bridge to Chatsworth House, Derbyshire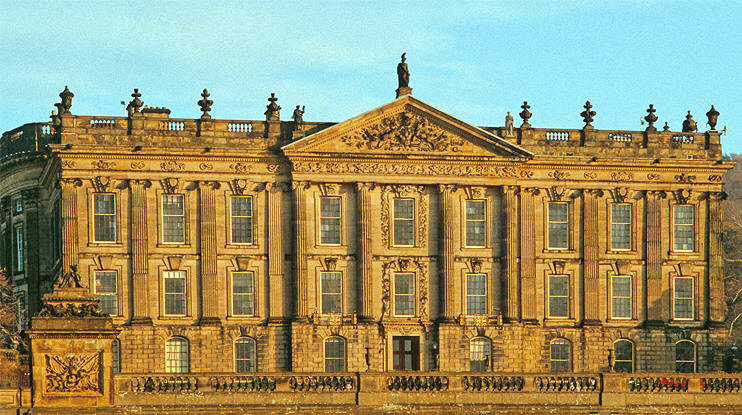 Chatsworth House, Derbyshire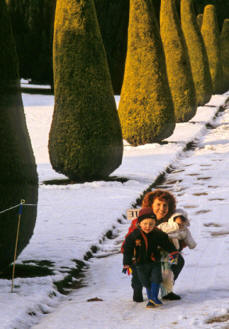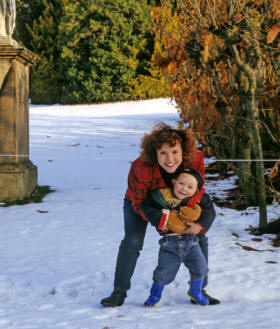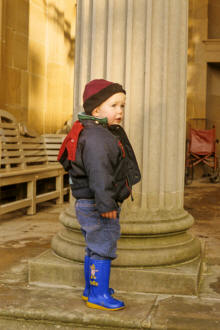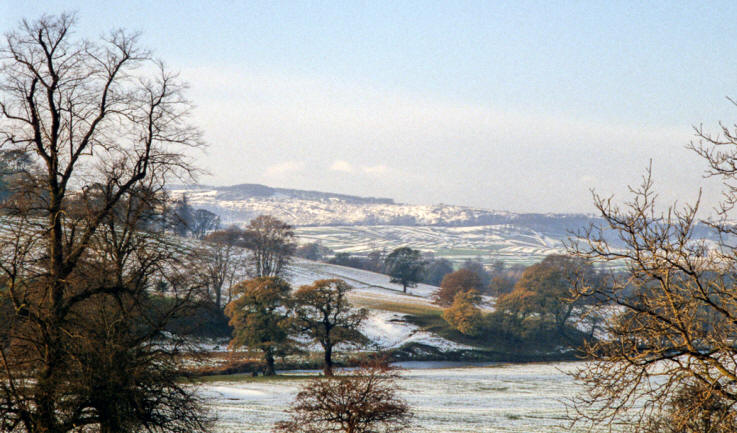 Chatsworth House, Derbyshire
We've bought a new house in Surrey, much to the great amusement of some of my closest friends. Surrey is in the "stockbroker" belt around London and to many purchasing a house here is tantamount to admitting middle age or selling out. To compound matters I have kept our house in Manchester as it is still rented out. This adds the title "landlord" which gives my friends endless opportunities for sarcastic comments. Our new house is very convenient for my potential clients and less than a 15 minute walk from a mainline station. There are trains every seven minutes during rush hour, which then rush me to Waterloo in about 30 minutes. We've had some work done on the house - specifically a loft conversion to give us a sixth bedroom. This was necessary as Clair has resumed her career with a large UK company and we now have a live-in Nanny and a live-in Au Pair to help with domestic duties. This leaves a room each for Edward, Verity and Clair and myself. The converted loft is now a small but very stylish spare room / home office.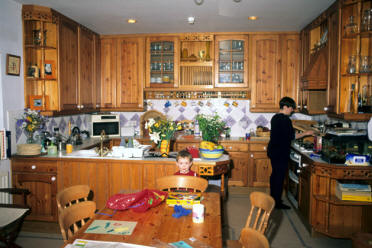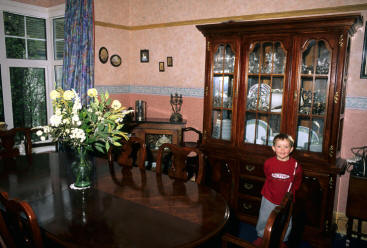 Our new Nanny in the kitchen Dining Room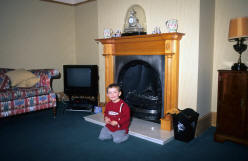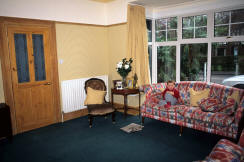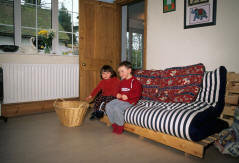 Lounge Family Room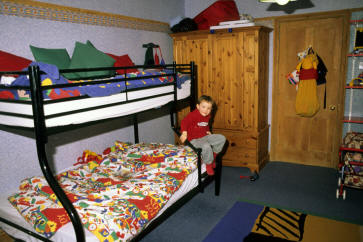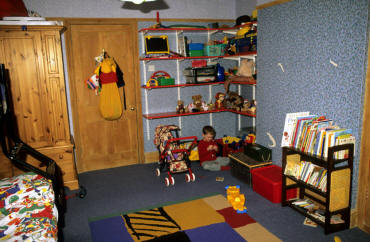 Edward Proudly shows off his bedroom..
I have enjoyed working in London, despite the commute, as there is literally a world of entertainment outside my office door. It is very easy to leave work and have a few drinks... which turns into dinner... and a club... and the next thing I know I am running for the last train at about midnight. We are in the heart of the West End with world-class theatres, museums, restaurants and night clubs literally next door. A short walk takes me to Leicester Square, Trafalgar Square, Piccadilly Circus and Covent Garden. Our building overlooks the Palace Theatre and we can see directly into the dressing rooms from our offices on the third floor. This is very distracting when they have a matinee performance.
Clair is enjoying planning her own home again and seems happy with the shops in Guildford. Her 27 mile drive to work is arduous, however, taking 90 minutes if she leaves after 7.00am. Unfortunately there is no easy train service to her work. When job seeking Clair quickly received four different job offers, including one from my company and another that is two miles from our house. However she insists that this company offers the best prospects. She had 17 hours of interviews so she thought they must be very thorough!
As a family we've been able to drive into London on Sunday mornings, find easy parking and visit the fantastic museums, parks and other attractions. There is no doubt in my mind that London is the greatest city on the planet, with lots of everything anybody could wish for, all of the time. I won't even try to list the attractions or provide a link to a web site. You would need to spend more than a lifetime in this great city to really know all that it offers. There are also many new places to explore near our house in Surrey. Clair and I have not previously lived together in the south of England, although I spent a lot of time in and around London before we met .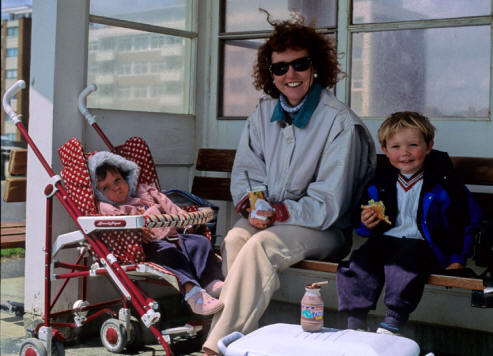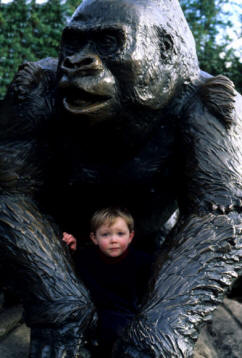 Windy day in Worthing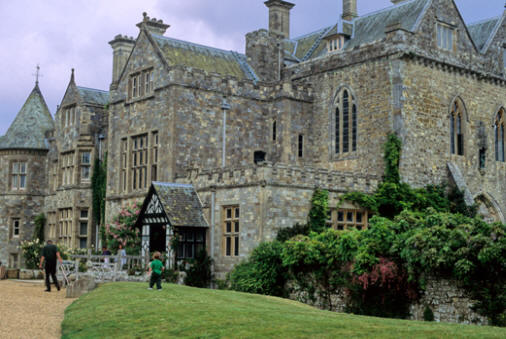 Chubby Verity Beaulieu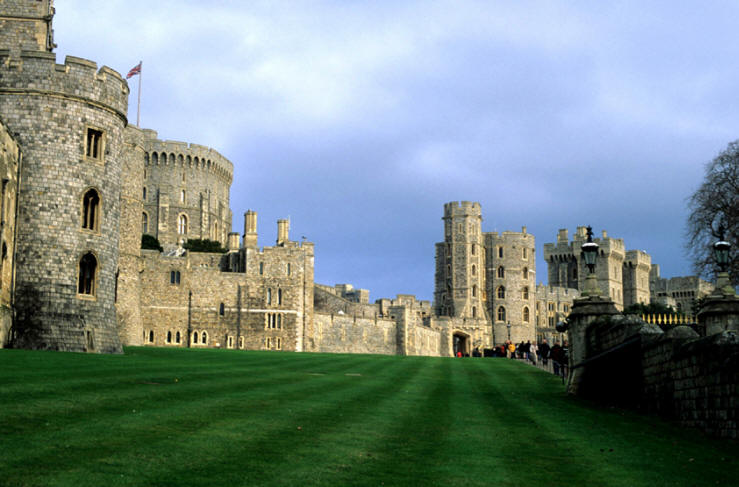 We are also living a short drive from Windsor, so it was easy to visit my Grandmother who still lived here. She was thrilled to have us living so close but very sadly she died in February.
Paris - Spring 1997
When the Channel Tunnel was built the British couldn't resist annoying the French by making them arrive in England through Waterloo Station. We only live a 30 minute train ride from Waterloo, where it is easy to catch a Eurostar Train directly into the heart of Paris. Clair's wonderful sister took the children for a week and we popped over for a second honeymoon. I now work for a French company so I am often in Paris on business and have started to find my way around.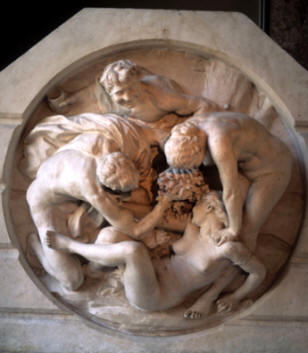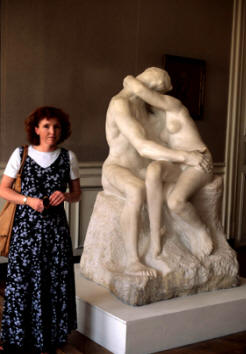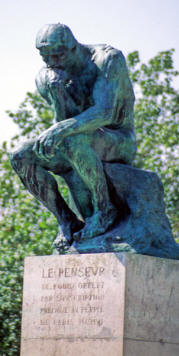 French erotic Art The Kiss, Musée Rodin The Thinker, Musée Rodin
The compulsory Art Appreciation lessons I had in the sixth form have rather surprisingly stuck, and years later I can enter the Louvre and recognise many of the oil paintings. Particularly 17th Century Northern School paintings to which I am very partial. I know we have great museums in London but the Louvre is in a class of its own. This is a museum where I could spend months exploring all the treasures. The best way to see any museum is little and often so you don't burn out, otherwise you become numb to the quality of fine art on display. We paid a few visits to the Louvre - a few hours each day over three days. As most of the crowds head for Venus de Milo and the Mona Lisa it means the rest of the gallery is relatively quiet. As one of my favourite sculptures in Rodin's The Kiss, we had to visit Musée Rodin. This had the added bonus of having beautiful gardens and an excellent restaurant for lunch.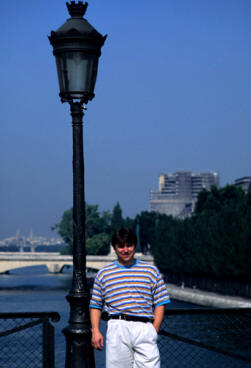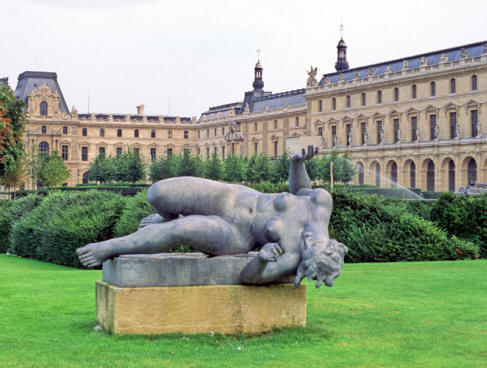 Bridge on the Seine Le Louvre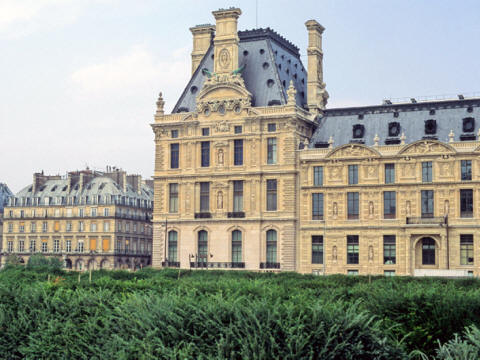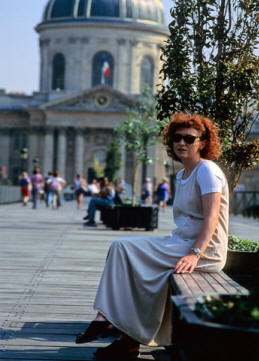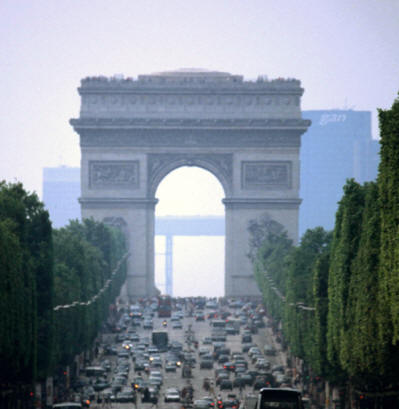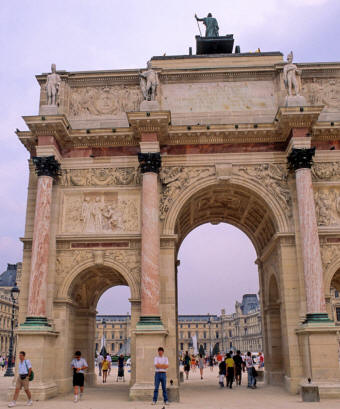 L'Arc de Triumph Mini L'Arc de Triumph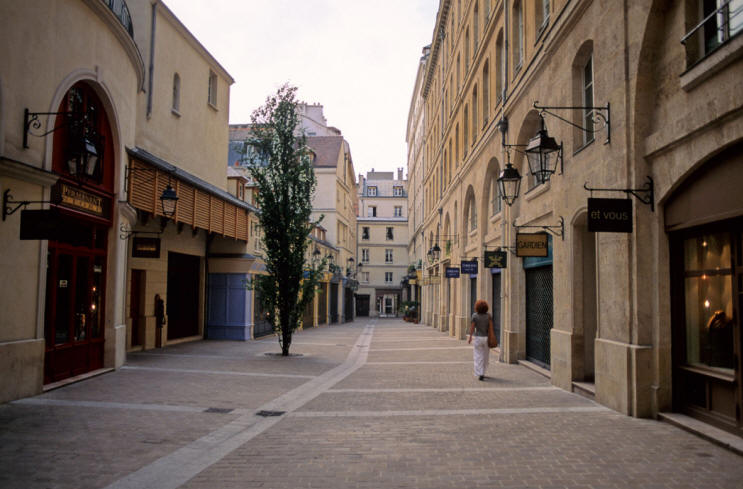 Parisienne Shopping
We still found time to experience the characteristic French shops, outstanding restaurants, pavement cafes and even a nightclub. Paris is a beautiful city which is still largely intact, unlike London which was extensively damaged in World War II.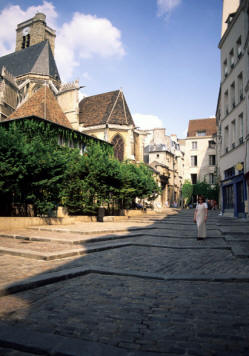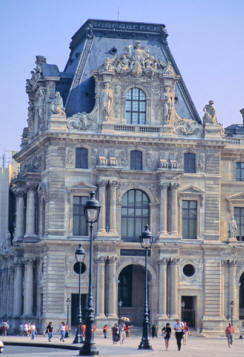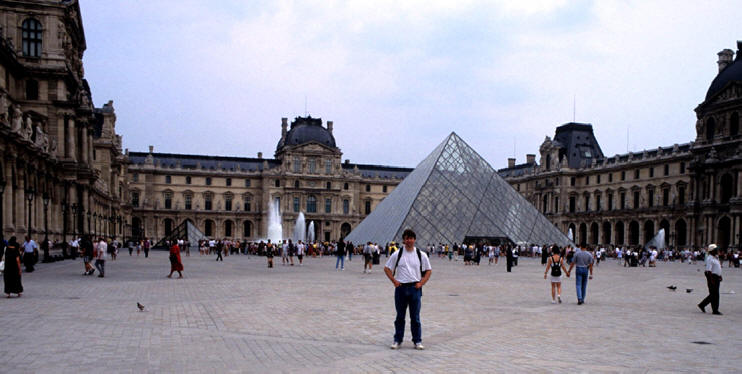 I count myself as one who does not like the glass pyramid, however opinion is divided.
England - Summer 1997
Our local pub is on a very pretty canal walk, which I also run along a couple of times a week in a vain effort to keep fit. At the end of the canal path we have a fabulous Vietnamese restaurant which does also does take-away and has proved very popular with Clair.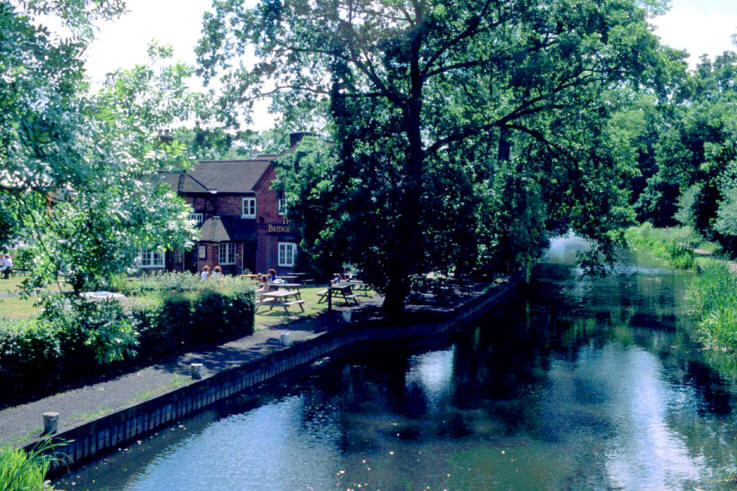 Our local Pub, Surrey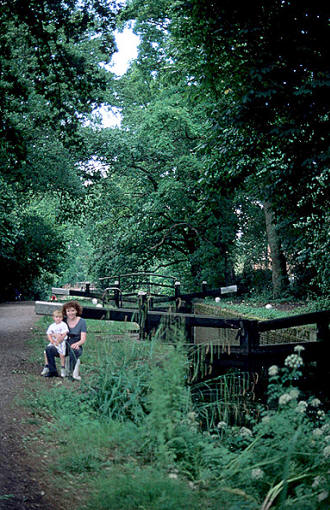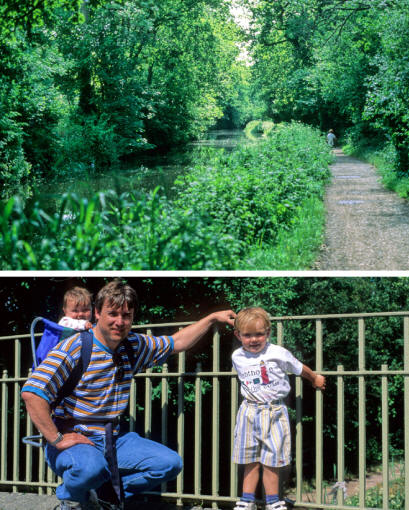 Walk by the Canal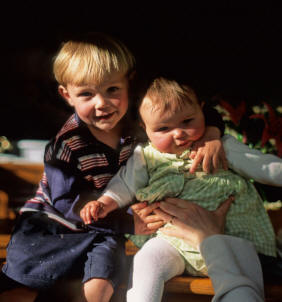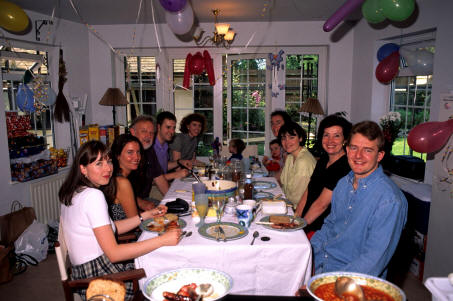 Edward and Verity Kitchen Breakfast Birthday Party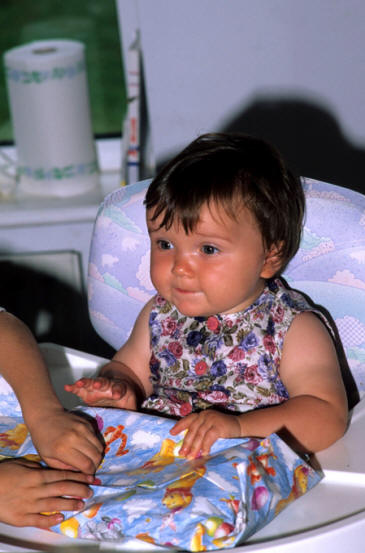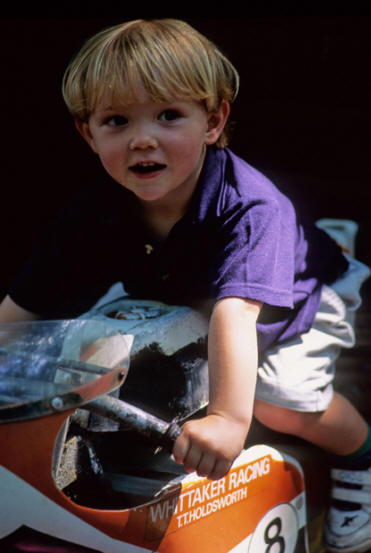 Verity's First Birthday 27th August 1997 Edward's First Motorbike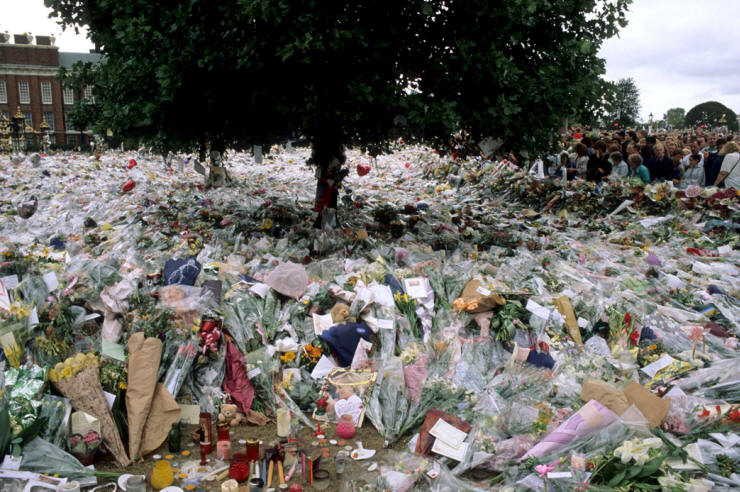 Flowers for Princess Diana, Kensington Palace, September 1997
We trooped with hundreds of thousands of others to lay a bouquet at Kensington Palace in memory of Princess Diana. The flowers were piled three feet high and the smell was extraordinary.
Autumn 1997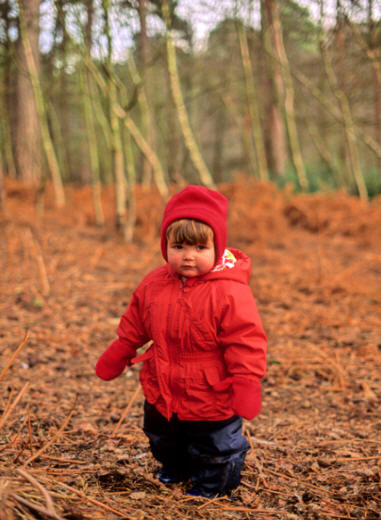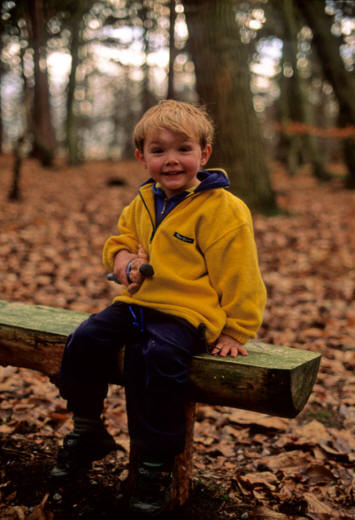 Verity Edward