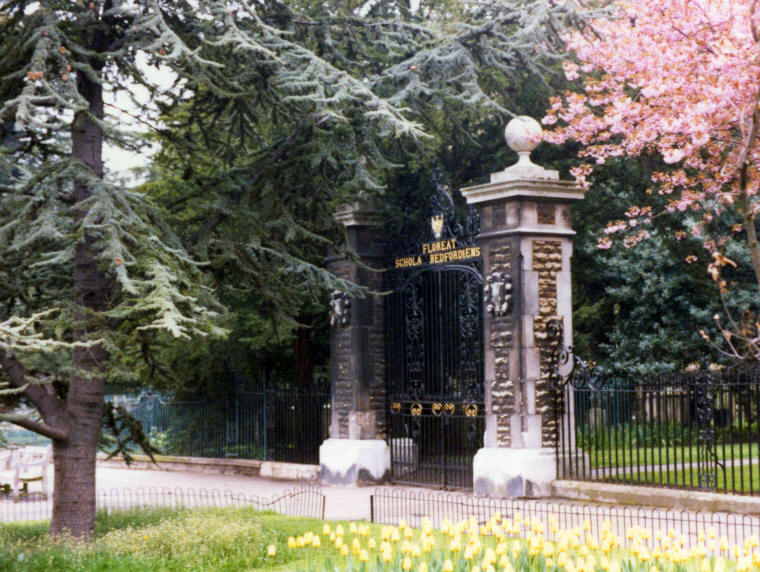 Bedford School Gates, 1980
I was lucky enough to be given an Olympus OM1 camera for by birthday in 1980 and duly set about learning the mechanics and art of photography and documenting my life.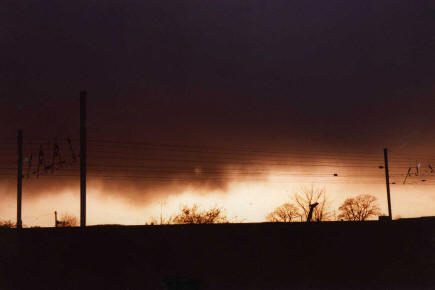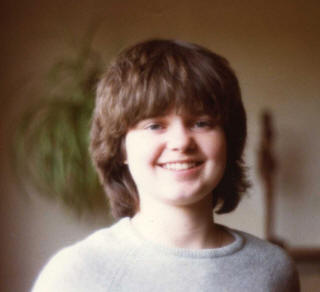 Flitwick Railway Line - 1980 Jackie Pratt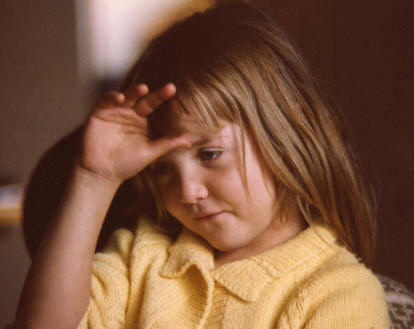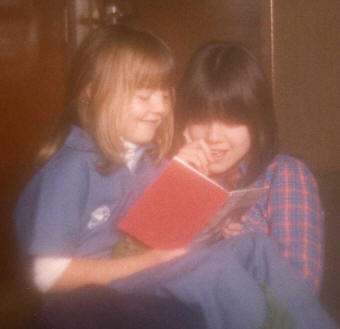 Sister 4/4 Sister 4/4 and 1/4
Bedford School 1979-1981
At this time I was at one of the top English boarding schools, Bedford School, where I spent my sixth form studying A' Level physics, chemistry and biology before going to university. Bedford School believed that an education was much more than academic results and wanted to deliver rounded students into adult life by educating them mentally, physically and spiritually. We were therefore tutored in extra-curricular subjects such as English, maths, world affairs, art appreciation, music appreciation, religious education and general studies. We had school on Saturdays, games three afternoons per week and Chapel most weekday mornings and on Sundays. I learned an appreciation of sport, music and art from this school as well as getting the required science grades for university.
Wednesday afternoon was spent on "Projects, Pursuits and Courses" or PPC. You could do a almost any hobby (such as photography, build a canoe or make a stereo amplifier), take driving lessons, join the Combined Cadet Force (army cadets) or rewire a boarding house (under supervision). If it was deemed "constructive" the school generally had the facilities to let you do it.
In retrospect this school was a superb opportunity, but one which I only began to fully appreciate after the age of 35! Of all the places I've been this is where I made and kept the most friends. It was a very busy and enjoyable time and I was more than ready to leave at the end of it.
Sport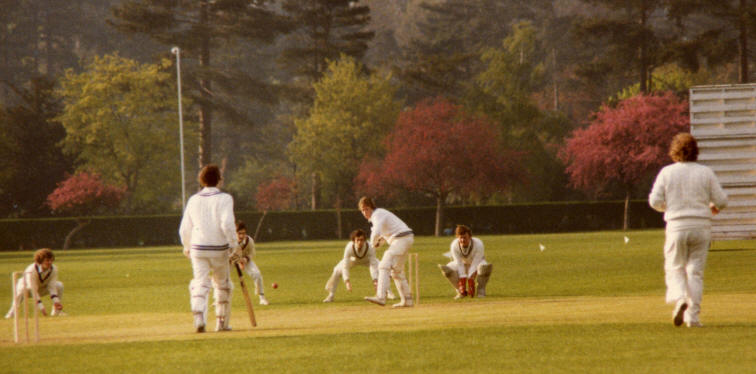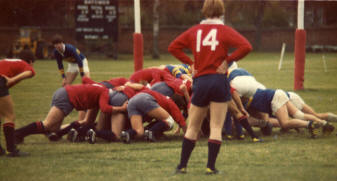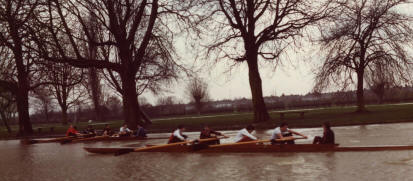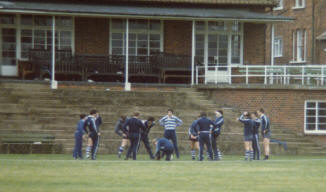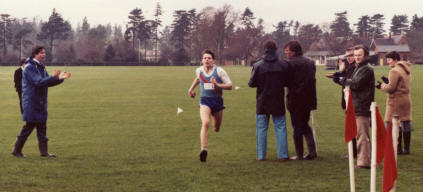 The main sports were cricket, rugby and rowing. Spot the teachers: "Queenie" Carter, "Burpy" Thorpe, "Gut" Rawlinson, "Pixie" Armstrong
Work
Having won the prize for highest O' Levels at my previous boarding school it was a shock to come here and find myself fairly average against some very talented and hard working competition. Teaching standards were exceptional as were the academic results. Our facilities were "privileged", bordering on "spoilt", with a superb gym, swimming pool, squash courts, fives courts, climbing wall, new theatre, rifle range..........the biology department had its own country house and grounds at Ickwell Bury, complete with a nature reserve and ornamental lake. The Chemistry department had its own infra-red spectrometer.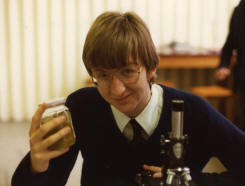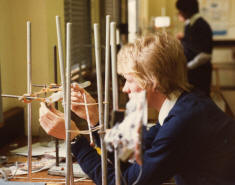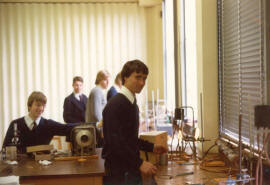 LVIth Physics: Mike Pead John Dunkley John Fielden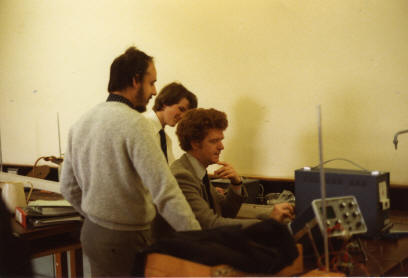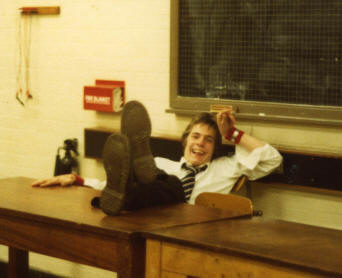 Steve Partridge and Keith Badley Steve Parker-Eaton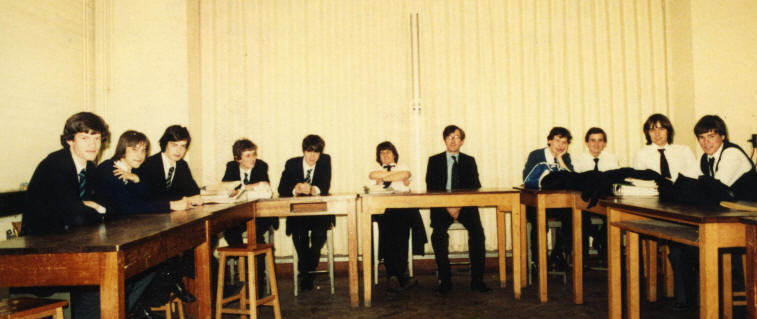 UVIth Physics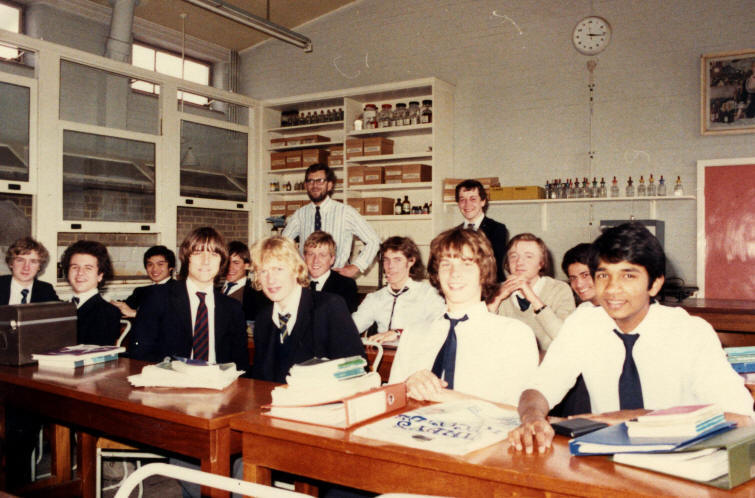 PAY Young's UVIth Chemistry 1981 (PAY Young was possibly the world's best chemistry teacher)
Boarding at Sandersons 1979 - 1981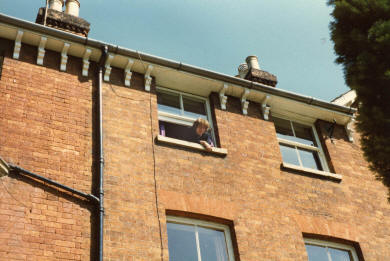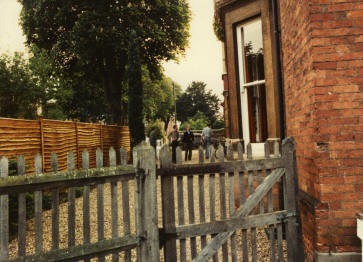 Chris Evans looks out of Sandersons 1980 Sandersons Boarding House
Bedford School had six boarding houses. I was at Sandersons boarding house with 40 or so other boys with ages ranging from 13 to 18. Sandersons had the advantage of being a ten minute walk from the school campus which gave us a bit more independence. We were under the watchful eye of housemaster Alan Thorpe and his lovely wife Pam (who objected to being called "housemistress!"). They created a vibrant and extremely friendly community. Boys were very supportive of each other and we thrived in a happy, homely atmosphere. I certainly had more freedom here than I would have done at home.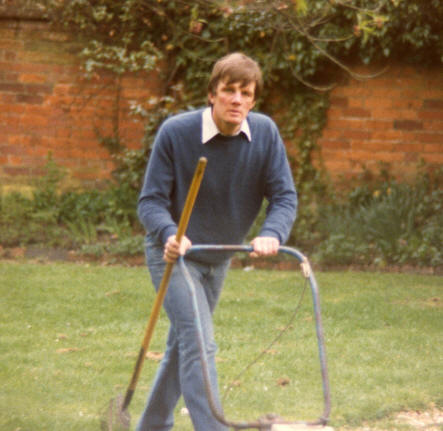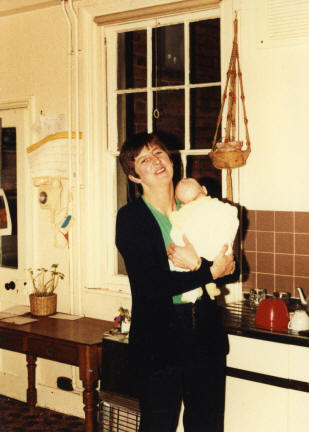 Housemaster: Alan Thorpe The Wonderful Pam Thorpe
Sandersons At Play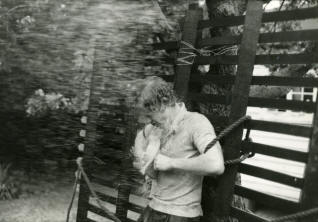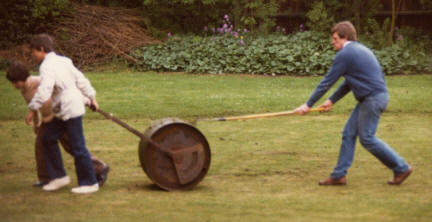 Jon Frazer - House Fete Rolling the Tennis Court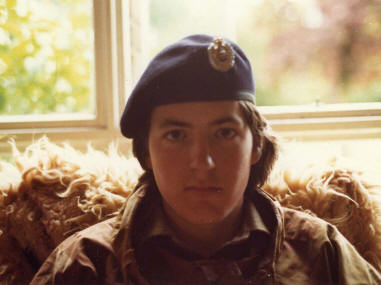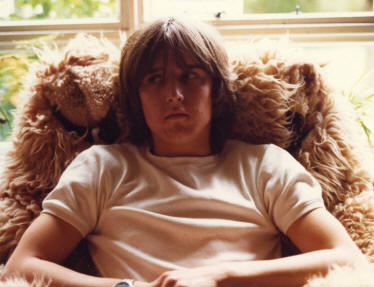 Rupert Smith in CCF Kit Me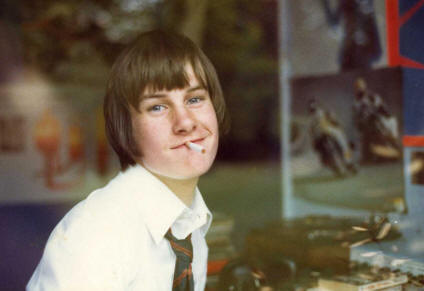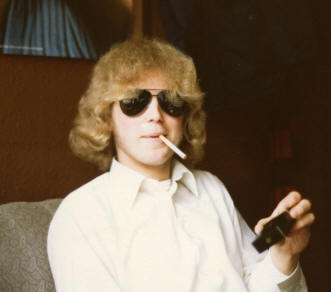 Keith Hargreaves Sean Scott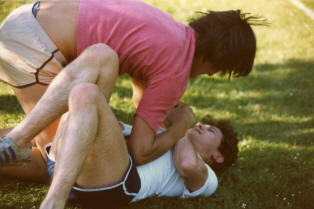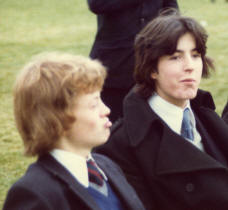 Mike Bavvingtom, Josh Galvin Colin Hutchinson, Rupert Smith Keith Hargreaves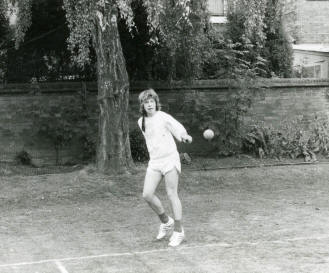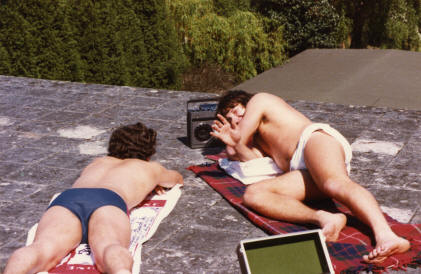 Chris Evans playing Tennis "Abbo" Smart and Paul Bavington sunbathe on the roof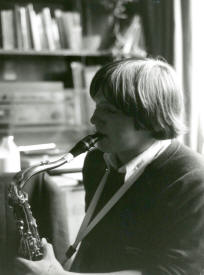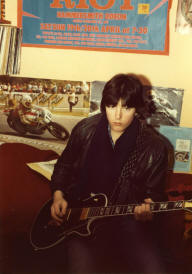 Adam Jones Adam Jones Rupert Smith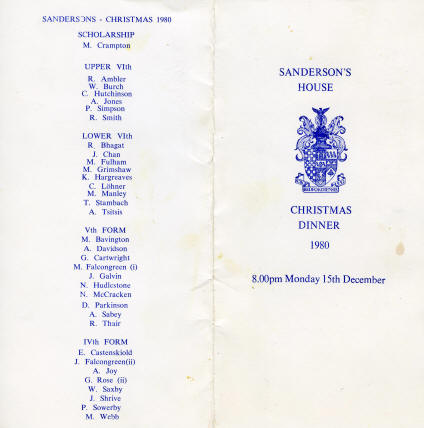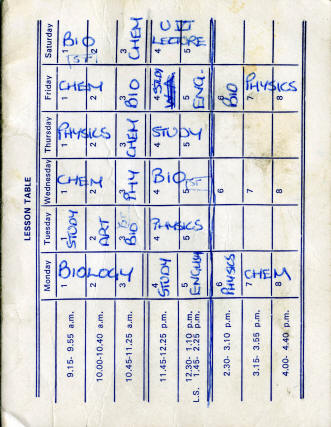 House Christmas Dinner List - 1980 (with some omissions) UVI Timetable
Prep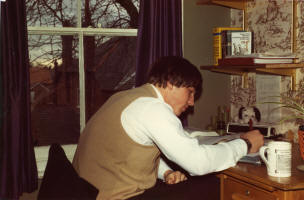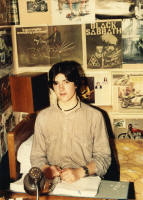 Adam Jones Rupert Smith Me
School generally finished at 4.40pm with tea served at 5.30pm. Prep was each weeknight from 6.30pm until 9.00pm. There was a number of common rooms with various games (snooker, table tennis, table football) and a house bar or "beer room" where we could drink beer or cider from the age of 16, although usually only at the weekend. We were also allowed to local pubs after the age of 18, although most of us started sooner.
Bedford River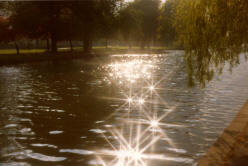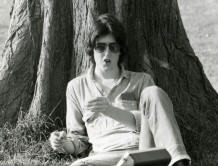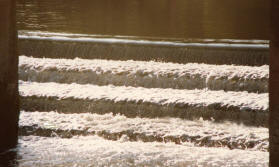 River Ouse at Bedford.
School Life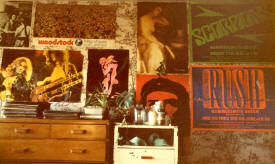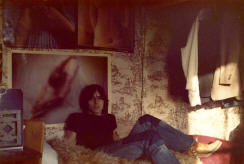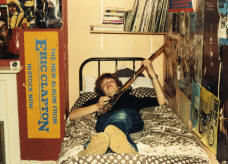 Adam and I shared a study bedroom in UVIth Study Bedroom Colin Hutchinson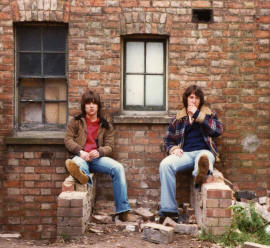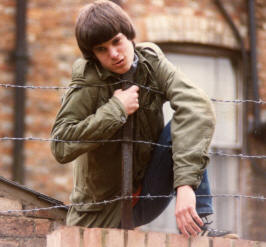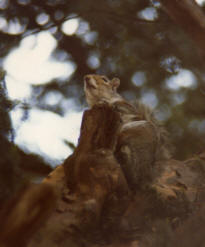 Me, Paul Bavington Pete Simpson Squirrel outside our study window
The school also ran many clubs or "societies" - anything form chess and bridge to photography, debating to electronics, drama to computing. There was even a wine a beer making society.
Girls
Despite being a boys' school there were a number of girls' schools nearby. Consequently this was not really single sex education as the only time we didn't see girls was in the classroom. We would meet them regularly in the parks, coffee shops, pubs, parties and by the river and could invite them into the boarding house study bedrooms and house bar or "beer room".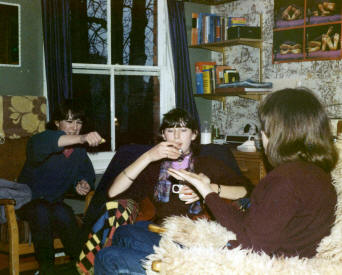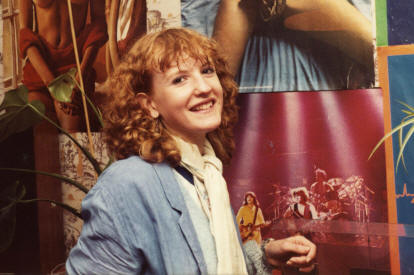 Paula, Sally, Katrina Gaynor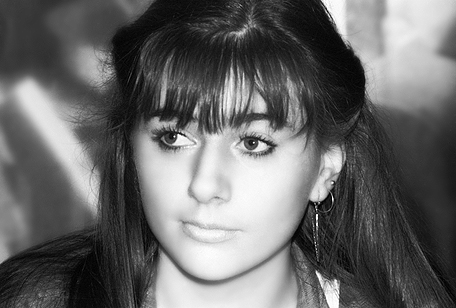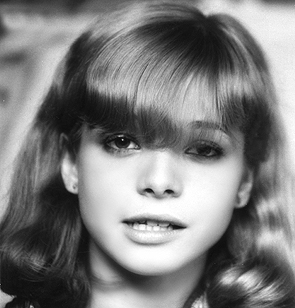 Lis Pugh Ann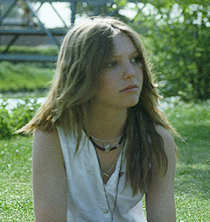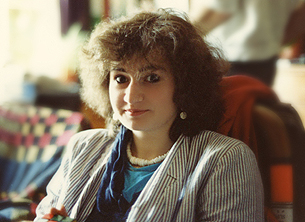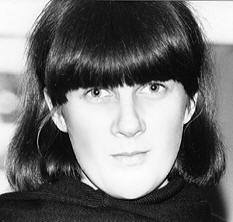 Sarah Clarkson Anne Gardner Karen Davies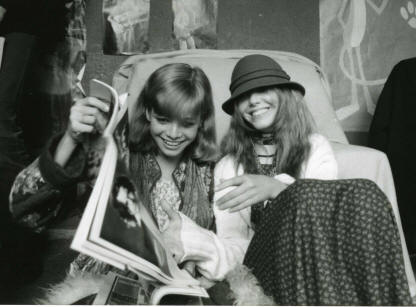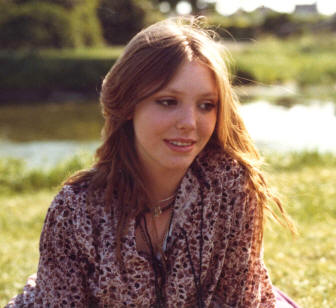 Ann & Sarah Sarah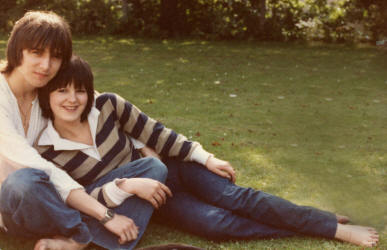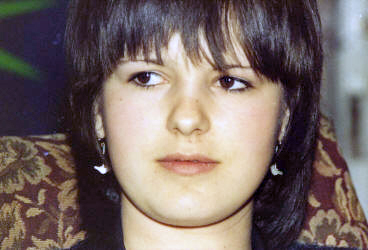 Jane Bygraves Jane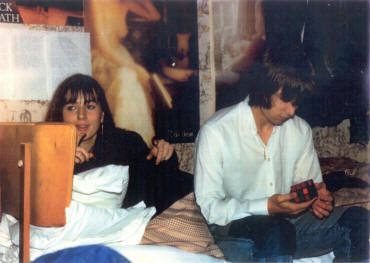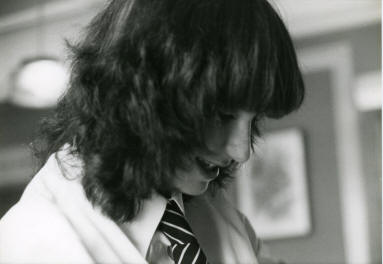 Upper VI Study Bedroom Julia Salisbury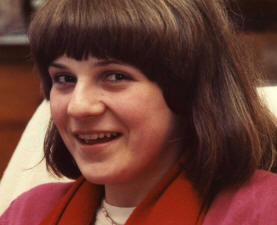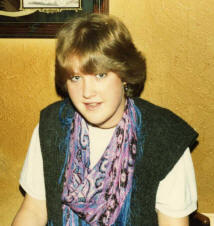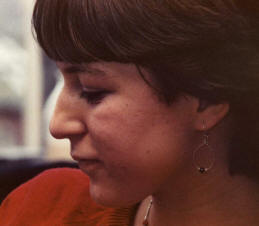 Katrina Celia Paula
Sandersons House Photograph 1981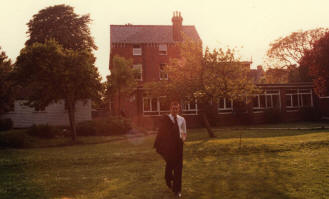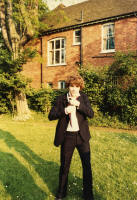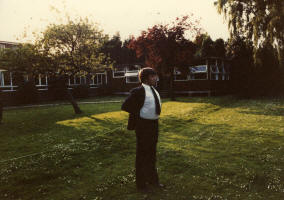 Mike Bavington Alex Tsitsis Adam Jones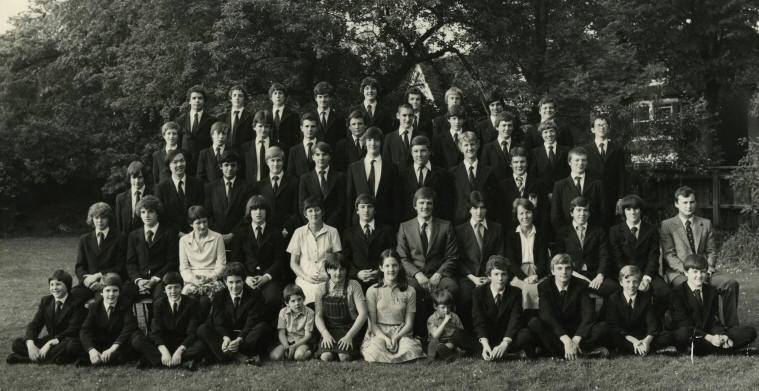 Sensible House Photo - 1981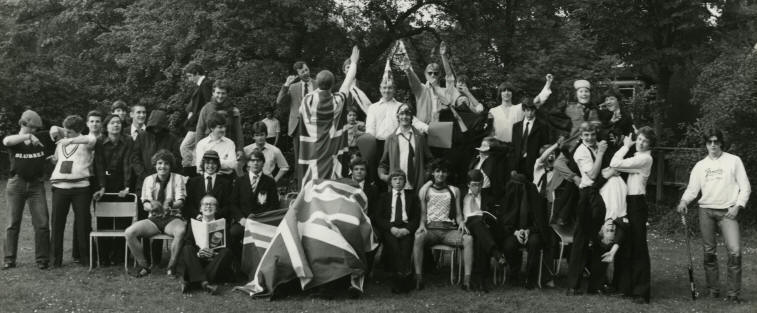 Silly House Photo - 1981

With some inaccuracies: 1. Adam Jones, 2. "Bob" Fulham, 3. Josh Galvin, 4. James Chan, 5. Martin Falcon-Green, 6. Mike Bavington, 7. Pete Simpson, 8. Alex Tsitsis, 9. Nigel Simpson?, 10. Nick Huddlestone, 11. William Rose, 12. Colin Hutchinson, 13. Simon Barnet?, 14. Nial McCracken, 15. Andrew Sabey?, 16. Jason Woodwood, 17. Chris Barnet (House Tutor), 18. Martin Manley, 19. Andrew Davidson, 20. Alan Thorpe (House Master), 21. Jonathon Thorpe, 22. Bob Barett, 23.?, 24. Mark Grimshaw, 25. Christoph Lohner, 26. James Cartwright, 27. Hugh O'Brian, 28. Keith Hargreaves, 29. Tom Stanbach, 30. Rohit Bhagat, 31. Richard Ambler, 32. ?, 33. Bill Birch, 34. Ben Pugh, 35. Neil Birch, 36. Jason Falcon-Green, 37. James Shrive, 38. Erik Castenskiold, 39. William Saxby, 40. Martin Webb, 41. William Saxby, 42. Rupert Smith, 43. Avanash Schuckler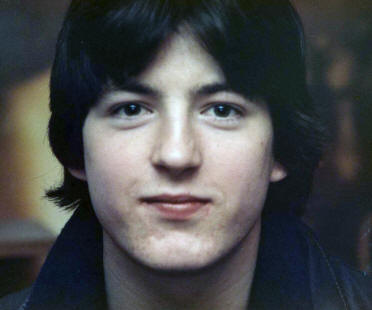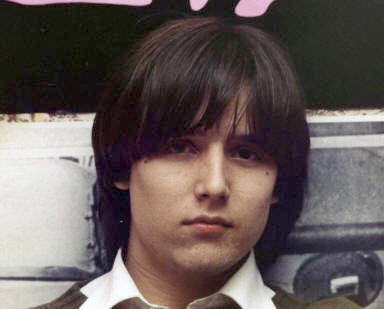 Rupert Smith Me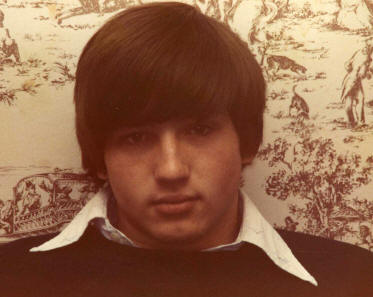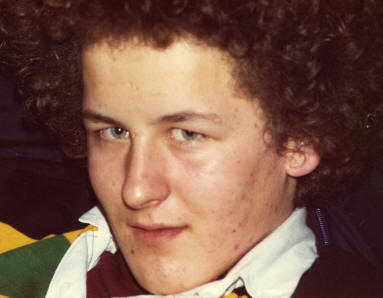 Adam Jones Charlie Whiting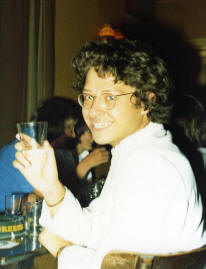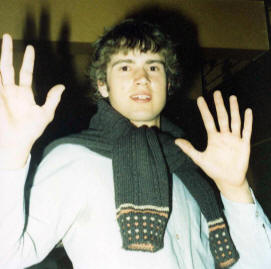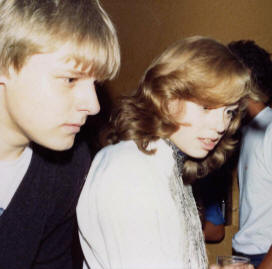 Dick Knight Jeremy Toyn Martin Ball & Linda Sabey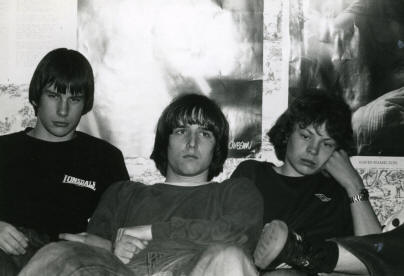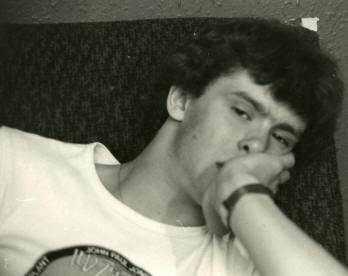 Keith Hargreaves, Me, Colin Hutchinson Warren
It is easy to get rosy eyed about school days. There were certainly times when the fullness of the curriculum and studies and the pressure of exams used to tell. Also, as we got older, the school rules and regime could grate. However the final complement to the school is, as it prepared us for adult life, it also helped us leave school life behind. I had fun, learned a huge amount and made many life-long friends, but was more than happy to leave and move on.
Summer 1981
A decadent weekend at Henley Rowing regatta started the summer holidays in some style. This new sense of freedom with little money could have been inconvenient had one of my closest friends not come into a small inheritance. He was more than happy to share his fortune and 2CV with me and we went for a couple of wonderful weeks camping in the English Lake District. Here I met the very lovely Allyson and spent much of the summer with her and with friends in various pubs and clubs.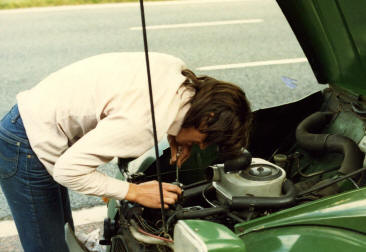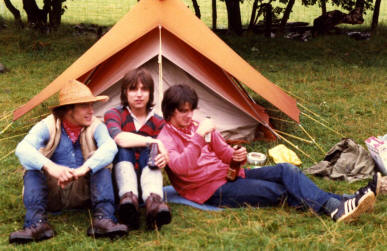 Pete's 2CV Paul Smith, Me, Pete Simpson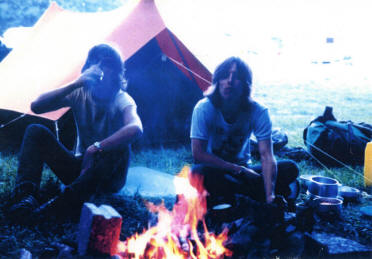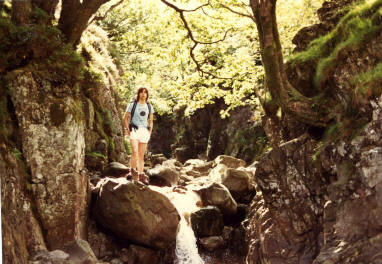 Pete & Me Ashford-in-the-Water Me, Lake district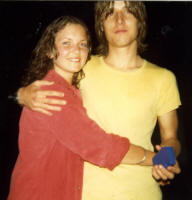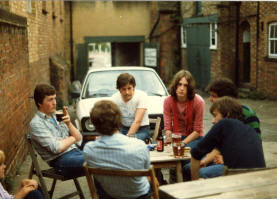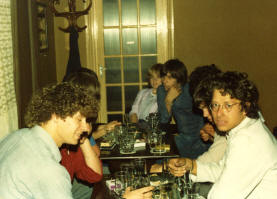 Allyson George and Dragon, Bedford Summer 1981 George and Dragon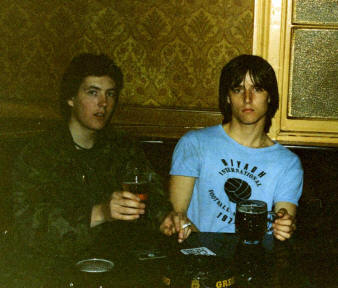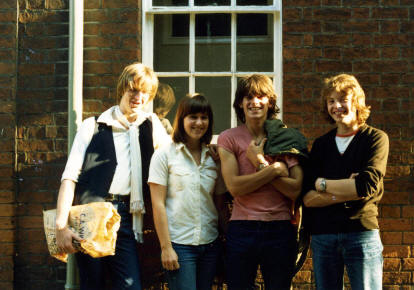 Rupert Smith, Me. Cross Keys, Bedford Mike Pead, Helen Cass, Pete Simpson, Colin Hutchinson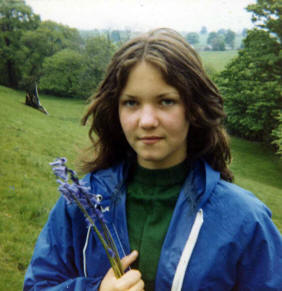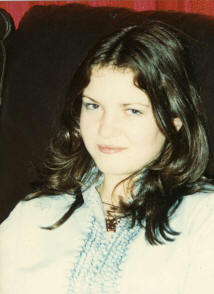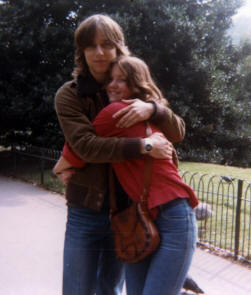 Allyson
Castle Donnington
The summer was rounded off with a visit to London and then Castle Donnington rock festival before heading to the University of Manchester Institute of Science and Technology (UMIST) to study Biochemistry and Applied Molecular Biology.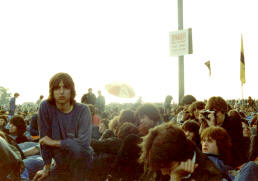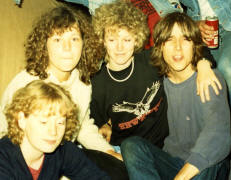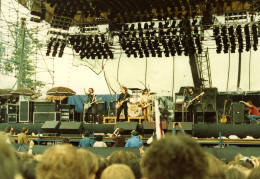 Castle Donnington Rock Festival Camping at Donnington Festival Blue Oyster Cult