Entragues - France - Summer 1992
Winter Climbing - Glencoe, February 1992
Yet another ice climbing holiday. Scotland doesn't have the highest mountains in the world but still some serious ones in February. This time I stayed in Glencoe where a friend and I rented a small chalet at the Clachaig Inn. To encourage winter climbers the Clachaig Inn puts on live music every night in February and combines it with a real ale beer festival. There were 19 real ales on draught and 4 scrumpies! Most nights there were lectures and presentations from climbers keen to promote and collect money for their next expedition.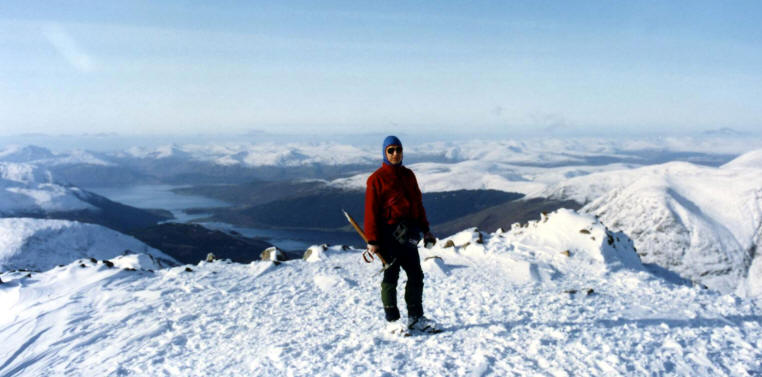 Summit - Stob Corrie Nan Lochan
Having driven up whilst listening to England thrash and humiliate France on the rugby field we piled into the pub at 5.30pm to celebrate. Here we met a group of excellent fellows from Liverpool who seemed in a similarly joyous mood. We left for bed past midnight after many pints from the beer festival. There is nothing like an early morning 10 mile uphill hike, in bracing highland weather, to cure a hangover - but the first few miles were pure hell.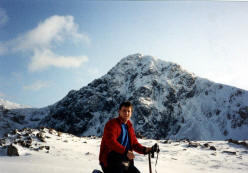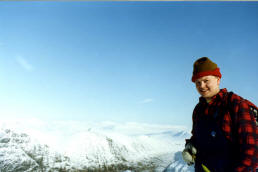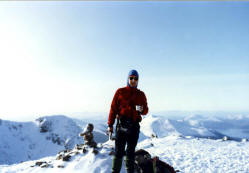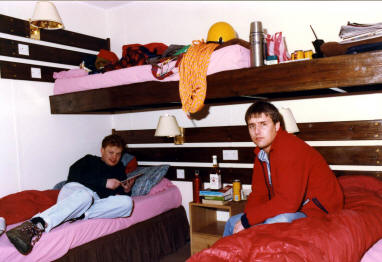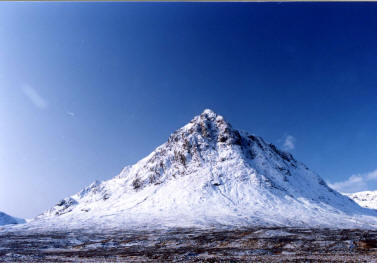 Chalet at Clachaig Inn Buchaille Etive Mor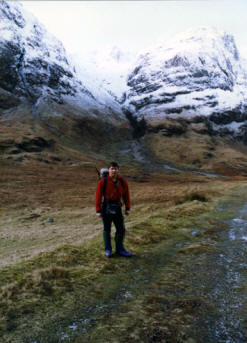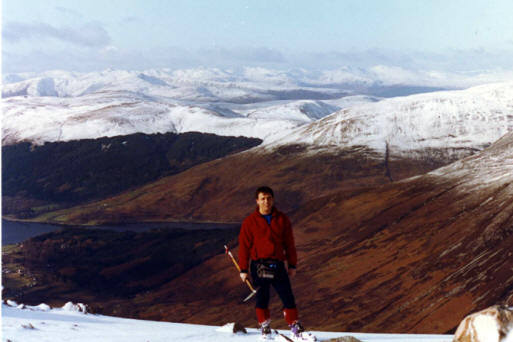 Winter Climbing - Glencoe, Scotland, February 1992
English Lake District - March 1992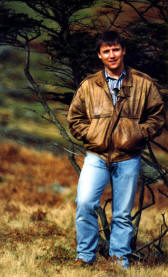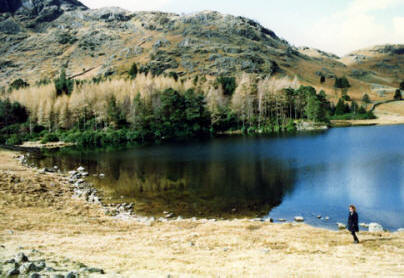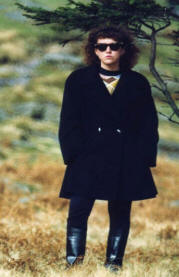 Lake District - March 1992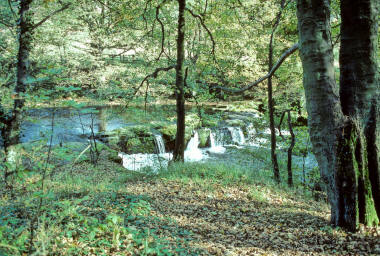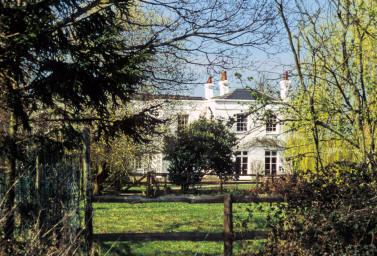 Lake District My Grandmother's Berkshire house - where I was born
Black Country - March 1992
I won a free weekend in a hotel in Birmingham and we were pleasantly surprised to find a country house style hotel in the middle of the city complete with ornamental garden and large lake. We were able to see the local sights, including an excellent day at Cadbury World. Clair particularly enjoyed this as she is a hopeless chocoholic and the shop at the end of the tour took credit cards. We also visited the Black Country Living Museum which was very interesting and included an authentic old style pub which sold superb bitter.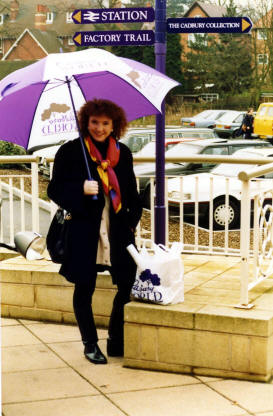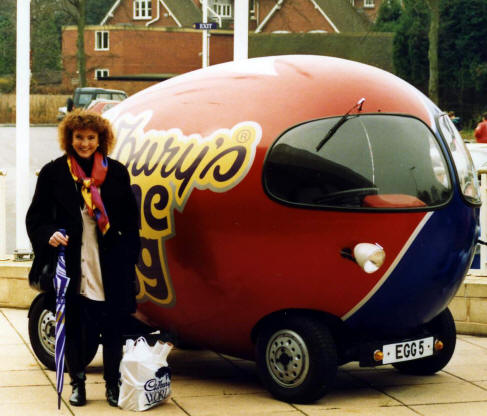 Cadbury World - March 1992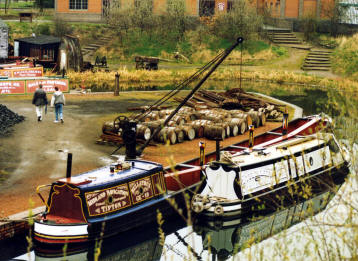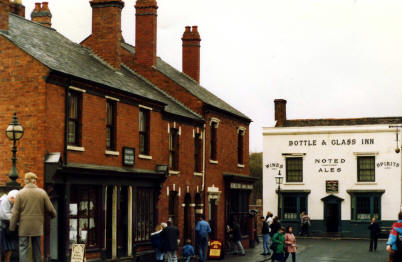 Black Country Living Museum March 1992
Kew Gardens, London - April 1992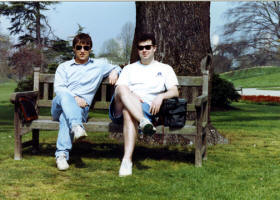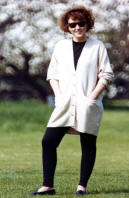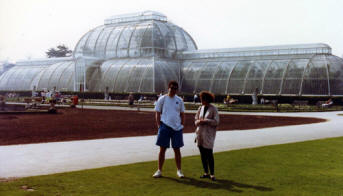 Kew Gardens, London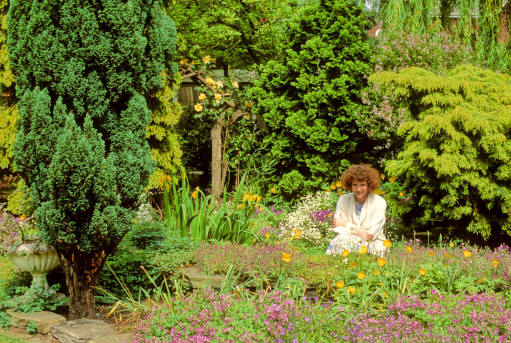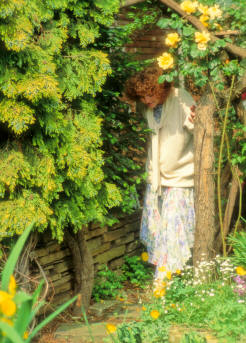 Clair's Father's Spectacular Garden, Doncaster
May 1992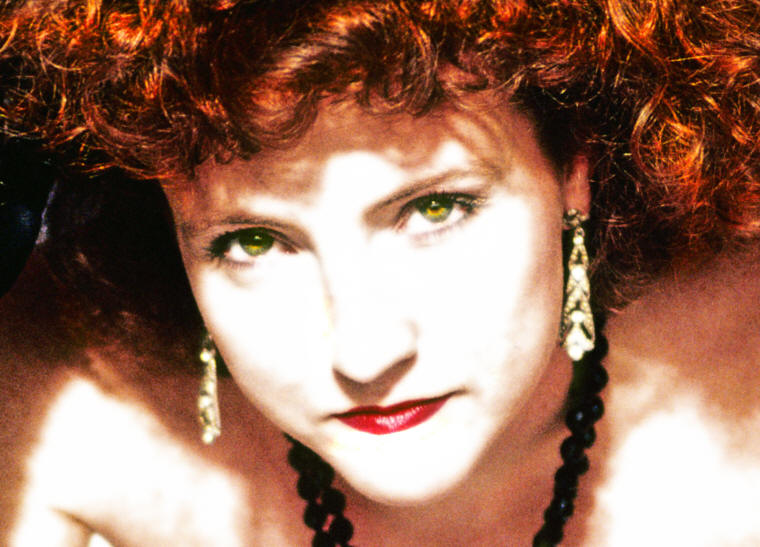 Clair at 30 - May 1992
Lot, France - June / July 1992
Again we drove to France for a very successful holiday during the summer. This time we rented a cottage in Entragues, Lot and took two days to drive there. It was all we have come to expect of France, with beautiful, old fashioned countryside, high quality food and wine and a relaxed and romantic atmosphere.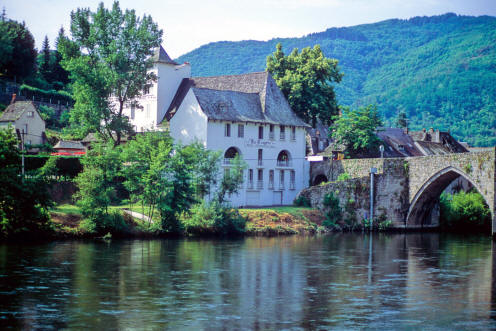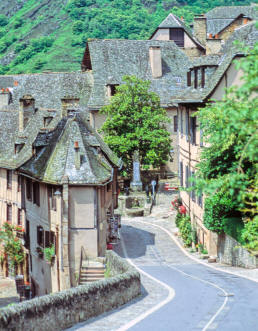 View from our Cottage in Entragues Conques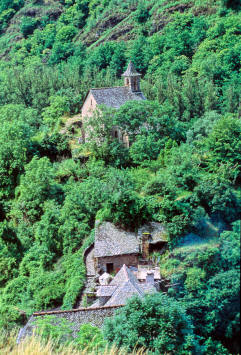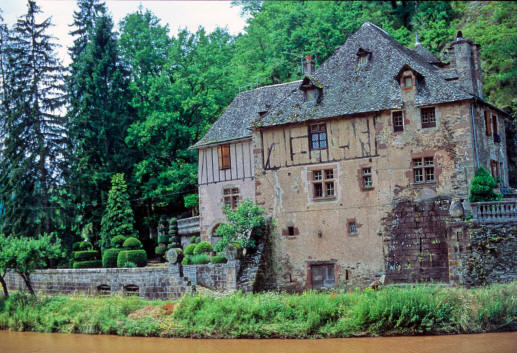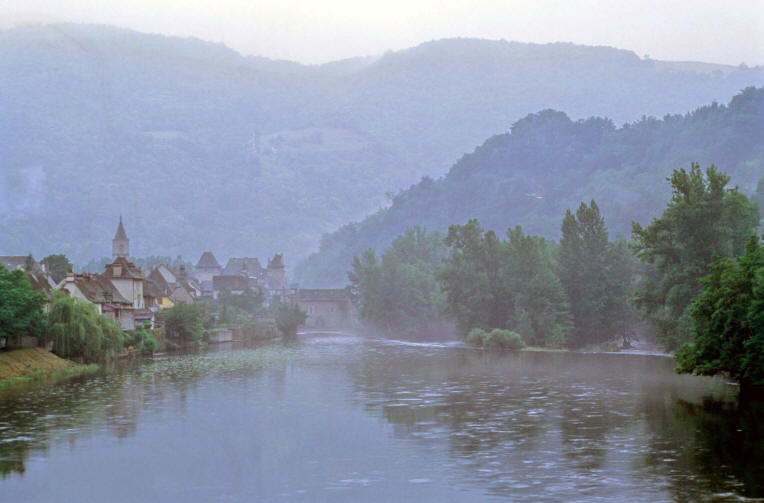 Entragues Dawn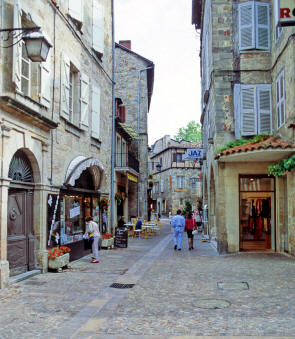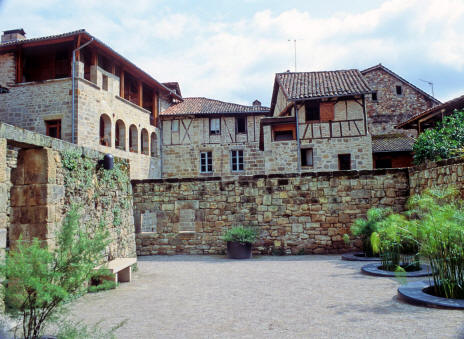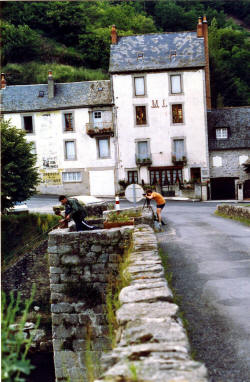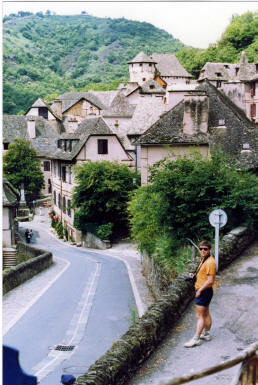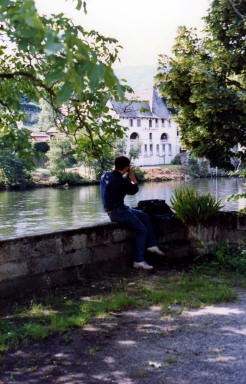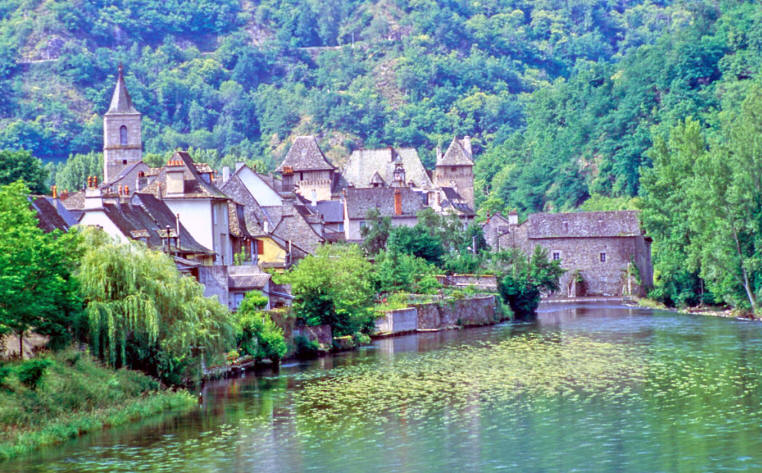 Entragues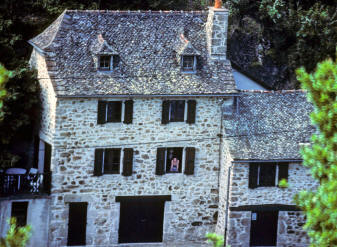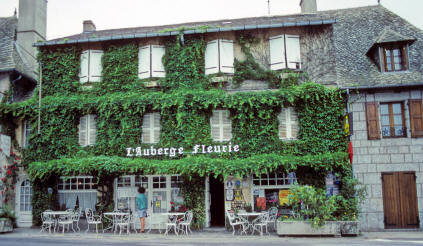 Clair looks out of our cottage window ......and inspects the menu of our favourite restaurant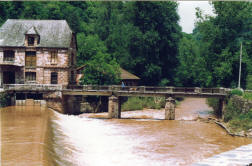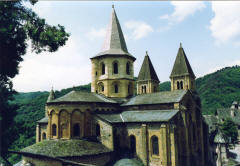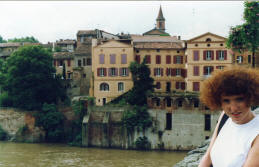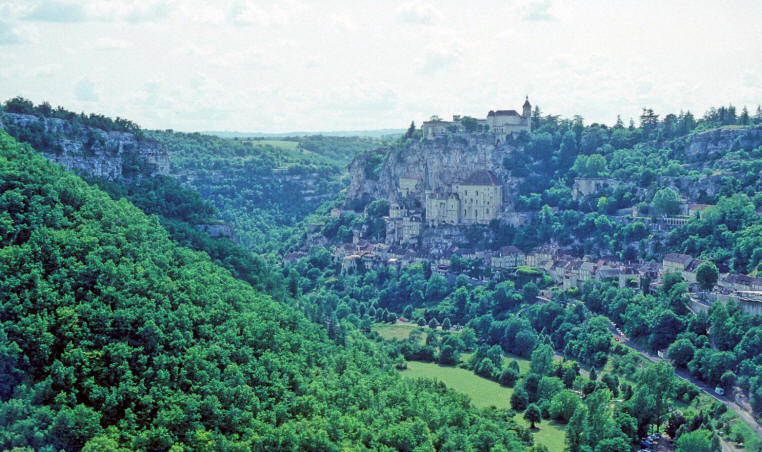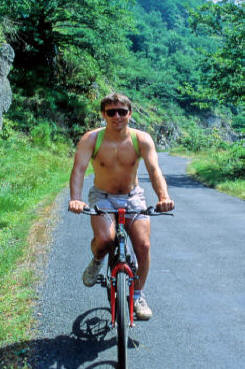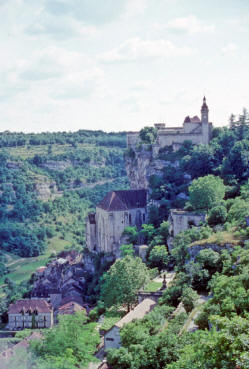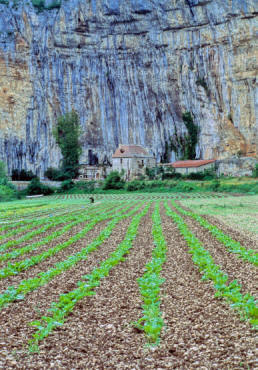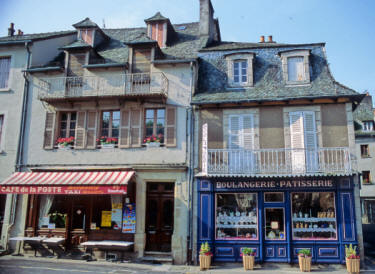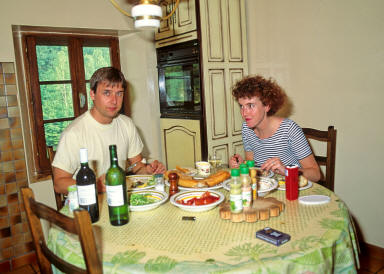 Our Local Baker Lunch at our cottage
Cricket, Old Trafford, August 1992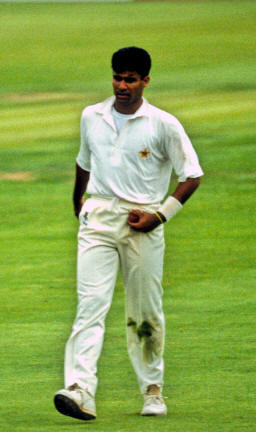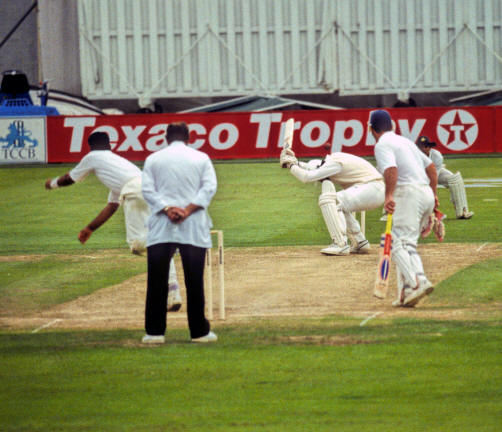 England vs. Pakistan - Old Trafford 24/8/92
Pakistani bowlers terrorised the English batsmen.
Dinghy Sailing - August / September 1992
I need to find a new hobby. As Clair suffers from extreme vertigo and hates the cold she is unlikely to take up ice climbing. She is a good dinghy sailor and had an army training course when her father was in the Royal Marines. We decided to try sailing as a joint past-time and get started with our RYA Level 1 and 2 dinghy certificates - although I fancy taking up yachting......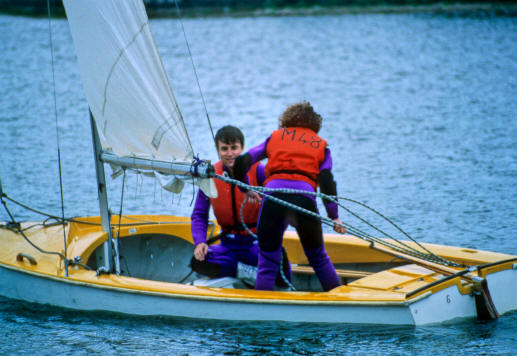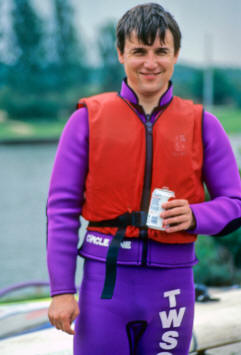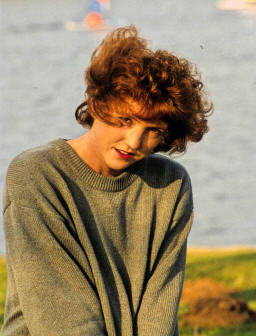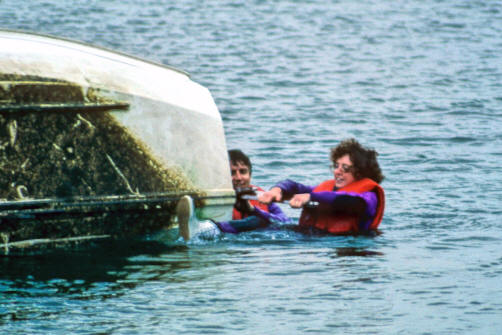 Dinghy Sailing Course - Trafford Water Sports Centre
Autumn 1992
We both enjoy walking in the local countryside however.....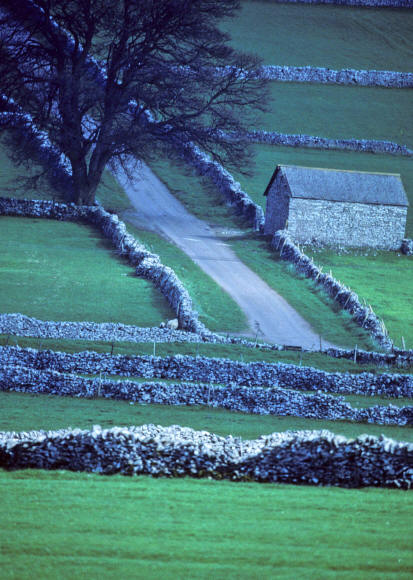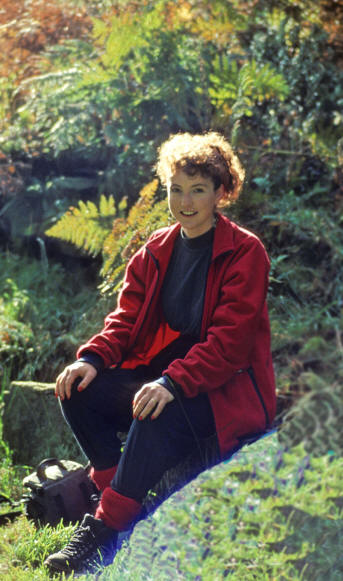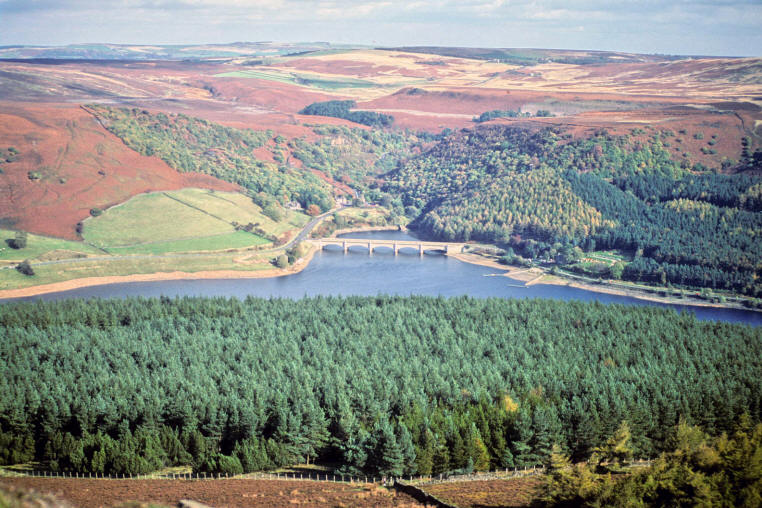 Hill Walking in Derbyshire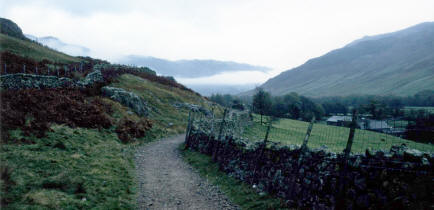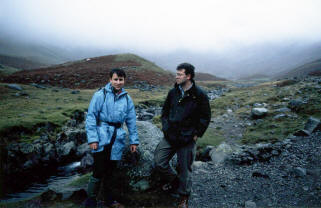 Cold and Misty in Langdale, Lake District - October 1992 Outside the Old Dungeon Ghyll Hotel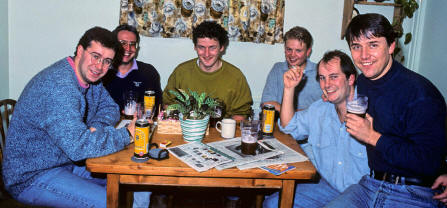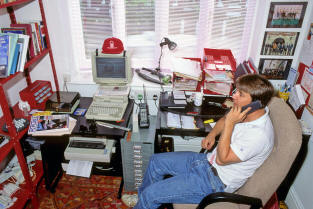 Friends - 1992 Working