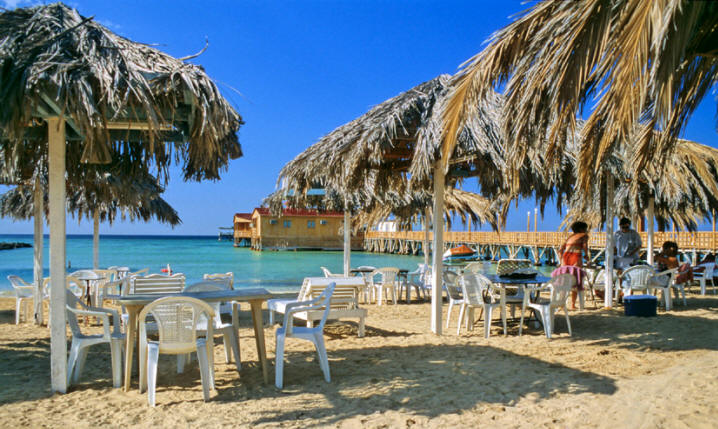 Al Nakeel, Private Beach Club, Jeddah - Summer 1995
In early 1995 we were enjoying living in my University Town, Manchester.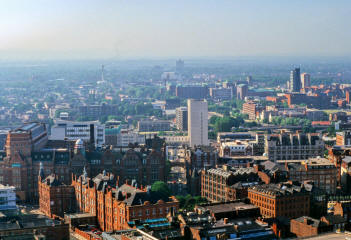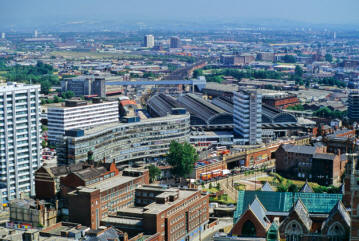 Manchester, England 1995
Holiday in Dubai - March 1995
As I have a sister in Dubai and she can get cheap tickets from Emirates Airlines this seemed too good an opportunity to miss for a cheap holiday. As we were making plans for the trip my boss was contacted by our General Manager of the Middle East who, as it turns out, is a fellow Brit. Apparently he was looking for a Marketing Director for 14 Middle East and African countries based in Jeddah, Saudi Arabia. My name was mentioned as a candidate as I have lived in the Middle East before. He was making enquiries about a possible interview, with his preferred dates, but my secretary informed him I was on holiday at that time. As it turns out I was due in Dubai on holiday at the exact time he was there on a business trip. An interview was hastily arranged at the Intercontinental in Dubai. This was such a coincidence I felt confident that I'd get the job. But did I want it?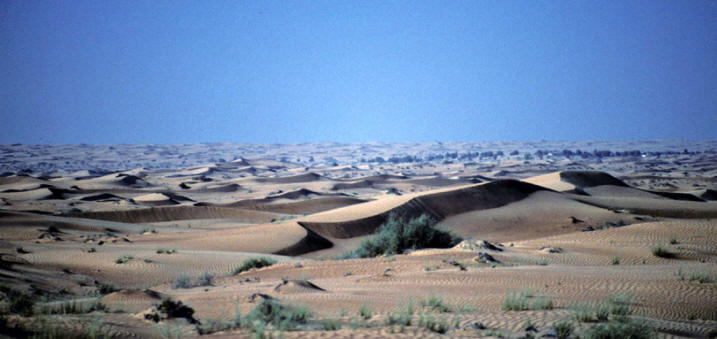 Dubai Dunes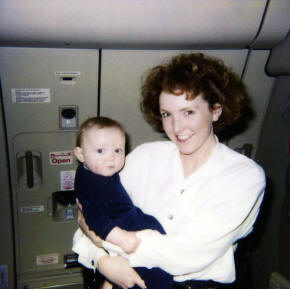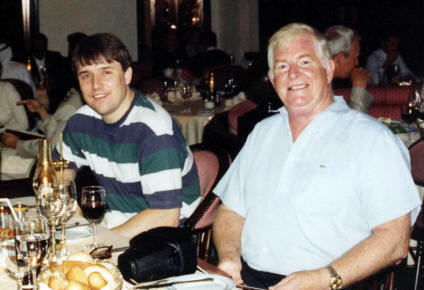 Edward's First Flight: Manchester - Dubai 26/3/1995 Job Interview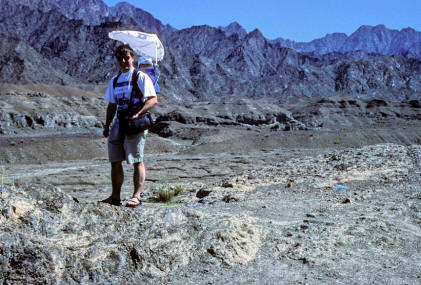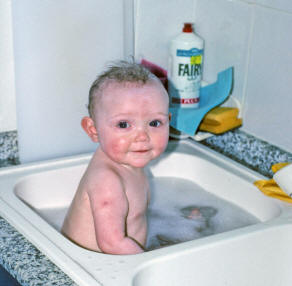 Hatta Improvised Bath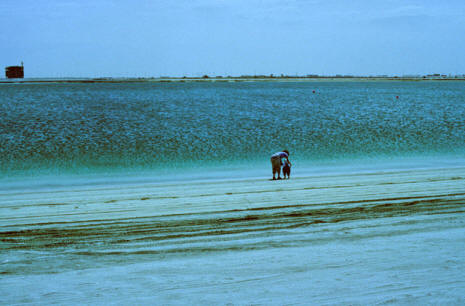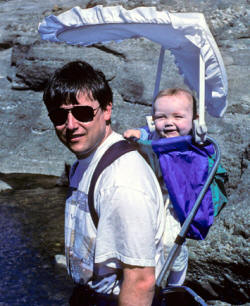 Dubai Creek Edward Keeps Cool

Dubai Waterfront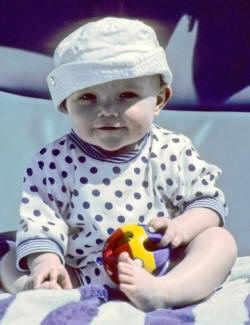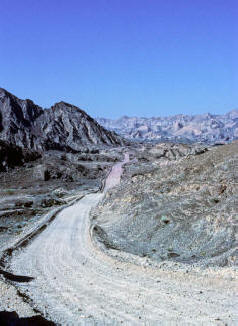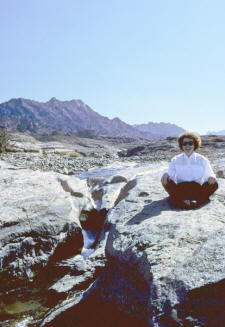 Edward on the Beach Road to Hatta Clair at Hatta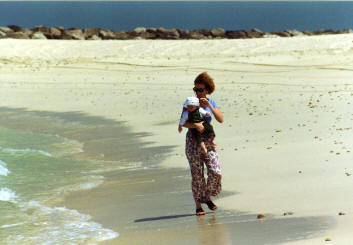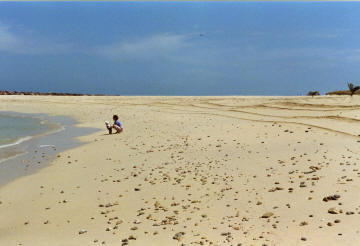 Deserted Dubai Beaches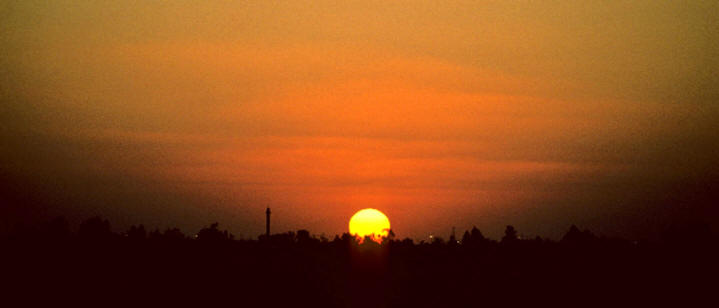 Dubai Sunset
My interview seemed to go quite well and Clair and I were requested to make an exploratory visit to Jeddah on our way back to England. The purpose was to see if we liked the look of the city, visit some schools and compounds and meet some other expatriates. Clair was a little irritated at having our holiday hijacked in this way but it seemed a good opportunity.
We enjoyed the first half of the holiday, with trips to lovely beaches, The Dubai Creek Golf and Yacht Club and a great day trip to Hatta. The weather is more or less perfect at this time of year. We experienced the very modern architecture, great restaurants and bars and generally felt that this would be an exciting place to live. My sister certainly seemed to think so.
Unfortunately I caught a serious chest infection half way through the holiday and Clair spent days queuing at the Saudi Embassy trying to sort out our visit visa whilst I sweated and shivered in bed. I more or less recovered and we stayed a few days in Jeddah on our way home. I had previously visited Jeddah in about 1977 when we were living in Riyadh and wasn't impressed - particularly with the climate. Summer temperatures reach 115ºF at near 100% humidity. However there were some very pleasant compounds and we both liked the idea of living by the sea. It was also an excellent career opportunity. However Clair would have to give up her job and I was half way through an MBA degree in Manchester. We'd also managed to find a rather excellent Nanny who was living with us and we didn't want to lose her. What's more, could we survive in a country where drinking alcohol is illegal? Also, most worryingly, I'd never in my life worked from an office before, being always based from home and only having a grueling 10 second commute across the landing. I'd just redone my home office and was very pleased with it...... ......decisions, decisions.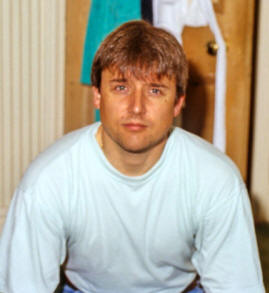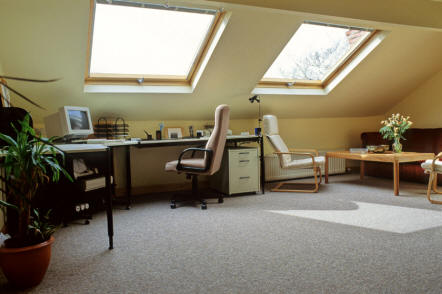 Me - 1995 Home Office, Manchester 1995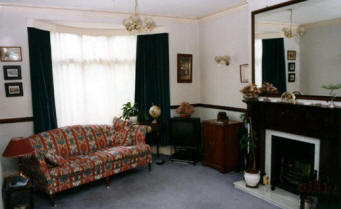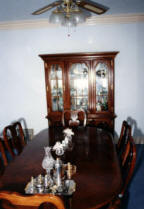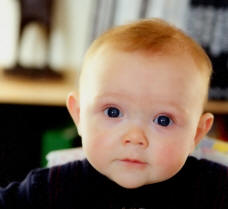 Manchester, Lounge Dining Room Edward
What better way to make a decision than while staying at the Compleat Angler in Marlow on the river Thames? We were there for a wedding but it is a restful, if expensive, location.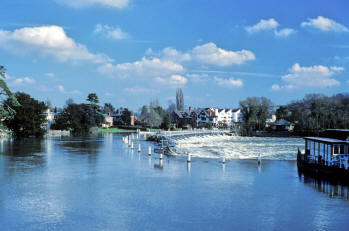 The Compleat Angler, Marlow Marlow Weir on the Thames
Sister #3/4 Gets Married - June 1995
Sister number 3 got married in June. Woburn Abbey made a stunning location for the reception. My sister's new husband is a manager in the hotel trade so the wine and champagne flowed like rivers all night. I particularly appreciated the Grand Reserve Rioja. It was a formal wedding and I had the rare privilege of queuing up to meet my own parents.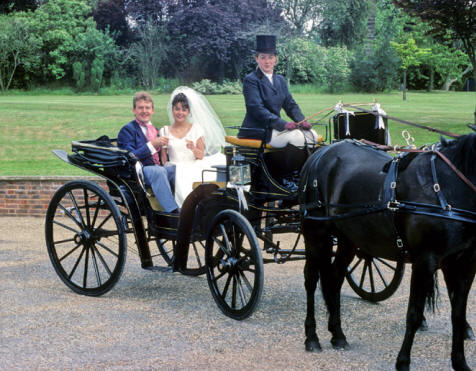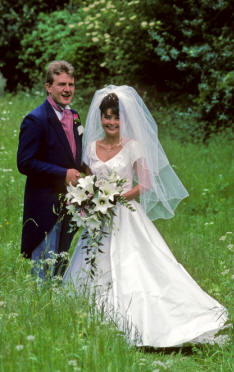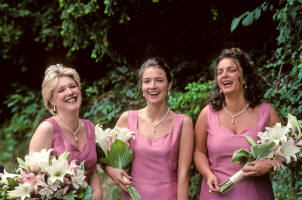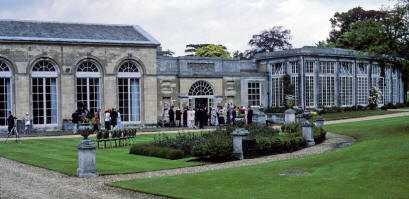 Bridesmaids A beautiful wedding at Woburn Abbey's Sculpture Gallery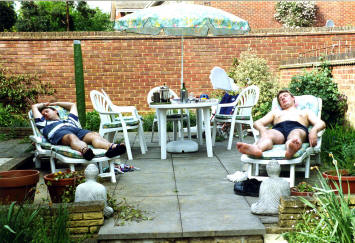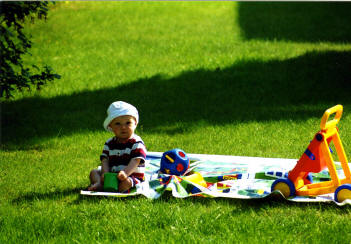 After Sunday Lunch in England....
Trip To USA - Summer 1995
Having decided to take the job in Jeddah my company arranged a two week "orientation" course at the company's HQ in Michigan. The purpose was to meet with people who would interact with me in my new role in the Middle East. This was my first trip to the USA and I was looking forward to the excellent service as experienced by my brother-in-law who makes frequent trips to St. Paul in Minnesota. He sagely supported this proposition by informing me you can have your breakfast eggs cooked 6 different ways!
I flew to Chicago and connected to a flight to the town where my company is based. It's a long time since I've been in a turbo-prop plane but this was just an hour flight. Arriving at my destination I was a little disappointed when they told me my hire-car was not ready and I would have to pick it up the next morning. I arrived late at the hotel and noticed that my bed had some liquid (hopefully only water) spilt on it. It was too late to get it changed and I was very tired so I slept on the dry side and promised myself to sort it out in the morning. Next day I went back to the airport to collect my car, which was still not ready. Whilst I was waiting I decided to have breakfast at a nearby restaurant and asked for poached eggs on toast, which they said was not possible. I could have my eggs fried or scrambled. Clearly Michigan has a lower service on eggs than Minnesota. On finally receiving the car it took me about 20 minutes to get out of the car park. I'd forgotten how to drive an automatic and it took me some time to work out that you had to engage the foot brake before you could select a gear. I was in the US for a full week before finally realising who has right of way at a four way stop. Fortunately the trip improved no end from here and I enjoyed the great hospitality of the locals and visited a few of the sights.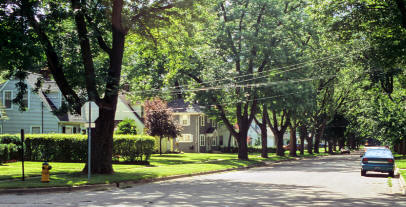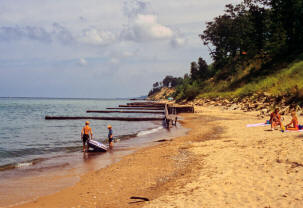 Suburbia, Small Town, Michigan Beach on Lake Michigan
My company's home town is described as "a good place to bring up children" (i.e. boring) and even the locals suggested I spent the weekend in Chicago. As this is little more than a two hour drive it seemed an excellent idea. I took in the city, the museums, the night clubs on Rush and watched the White Sox baseball team get thrashed by Oakland.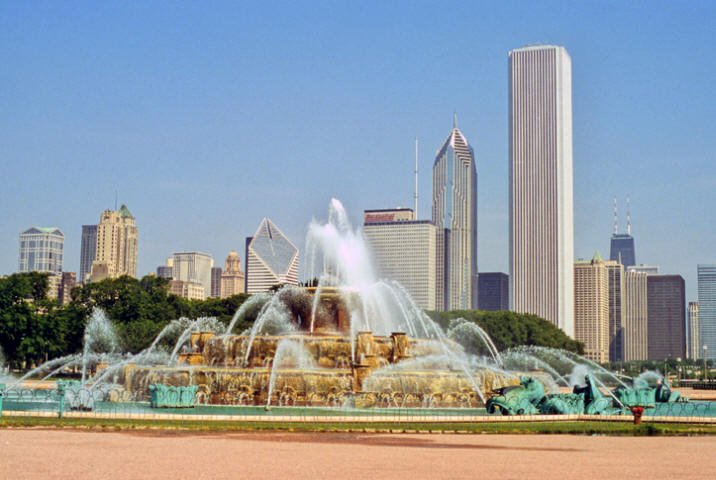 Buckingham Fountain, Chicago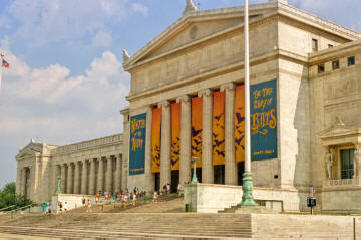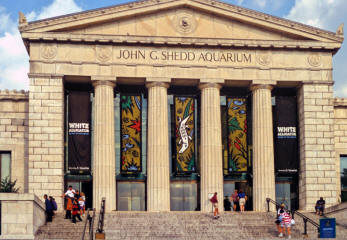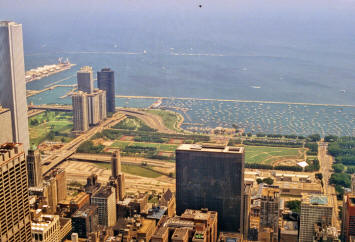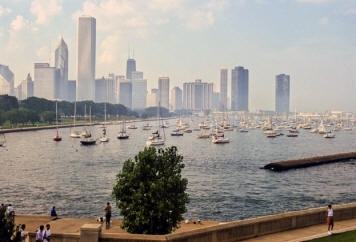 View from Sears Tower Chicago Marina
Just before I left to return to England the local radio was full of the news that my company was going to merge with another European company of similar size. I wasn't sure how this would would affect me but it did seem ominous.
Moving to Jeddah, Saudi Arabia - Autumn 1995
After a two month long battle with Saudi bureaucracy to get a work visa I finally managed to get settled in Jeddah and spent six weeks on my own whilst getting permission for Clair and Edward to join me. The night after Clair arrived we got into our Land Rover and followed secret markers deep into the desert for a night of leisure organised by a local expatriate social club. They had arranged an excellent live band, illicit bar and a disco in the middle of nowhere. The dance floor was a series of Persian rugs and a local hotel provided superb catering, including fine salads and a roasted cow. We danced the night away with over 300 other expats, chatted to new people, supped perfectly drinkable home-made beer and wine, occasionally gazing up at the brilliant desert stars on a warm and pleasant evening. I knew then that this could be a great place to live for a few years.
The expatriate compound we chose in Jeddah is run by Arabian Homes and has an excellent social scene as well as mature and well kept grounds and facilities. Great gym, restaurant, shops, supermarkets, squash courts and about 20 swimming pools. It caters particularly well for small children and has its own nursery school and lots of little children's play areas - including a turtle pool, aviary and a roller-hockey rink. Wives are well catered for with beauty centres, aerobics classes and many buses to local shops and the private beach clubs. The buses are essential as women are not allowed to drive in Saudi Arabia.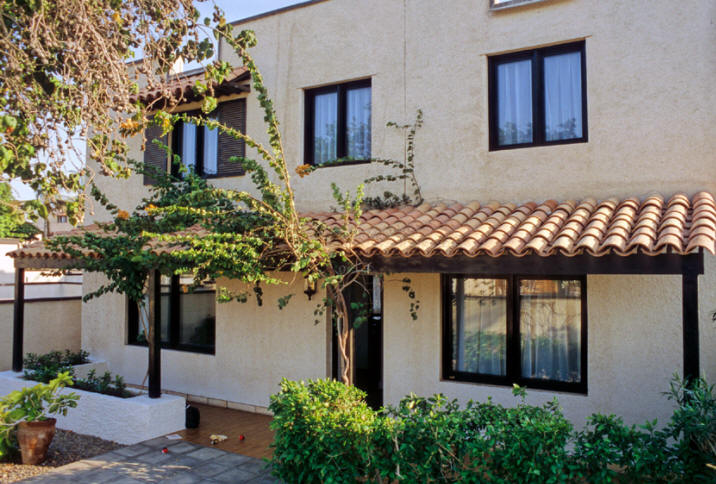 Our Villa, Sierra Compound, Jeddah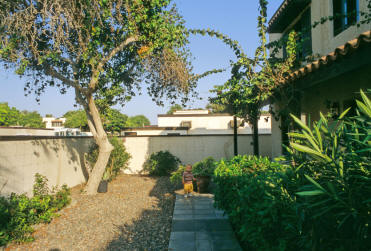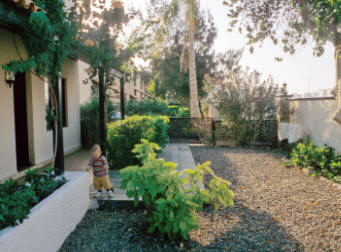 Our Garden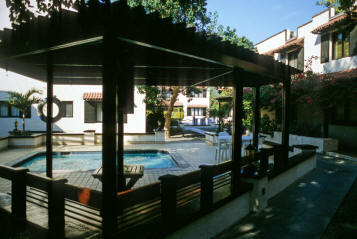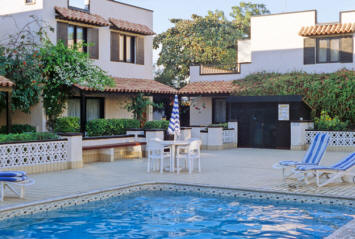 Each Villa is built around a pool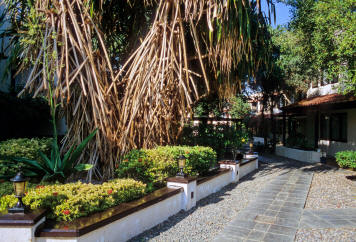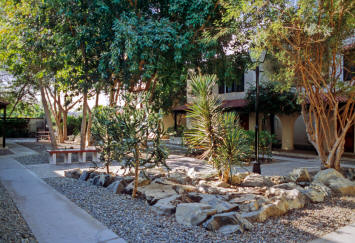 Landscaped Grounds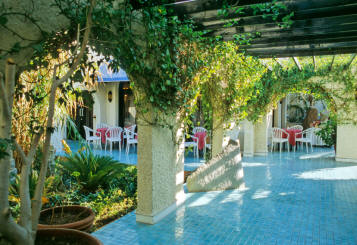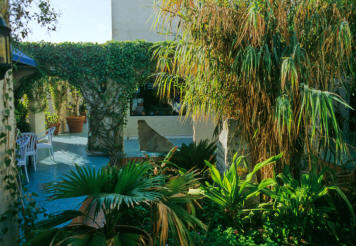 Restaurant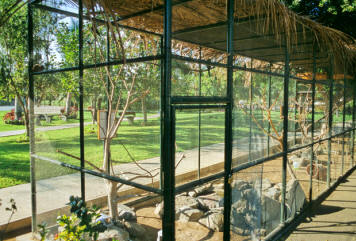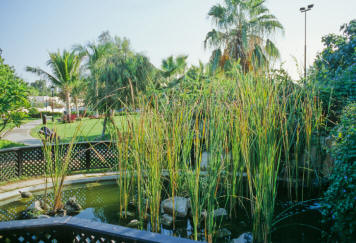 Aviary Turtle Pool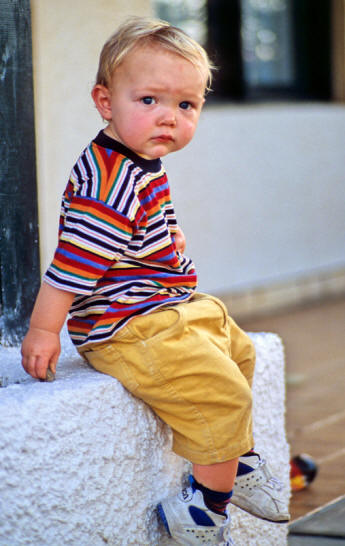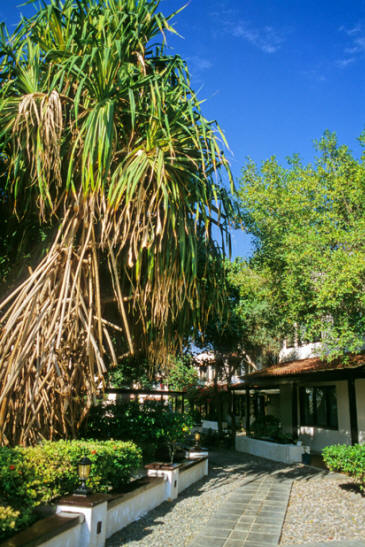 A Pensive Edward Sierra Compound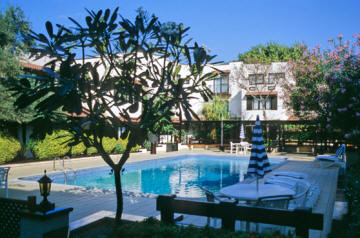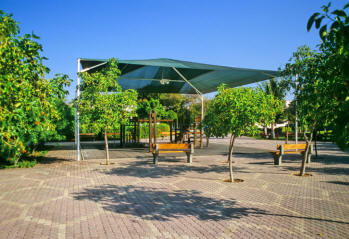 Sierra Compound, Jeddah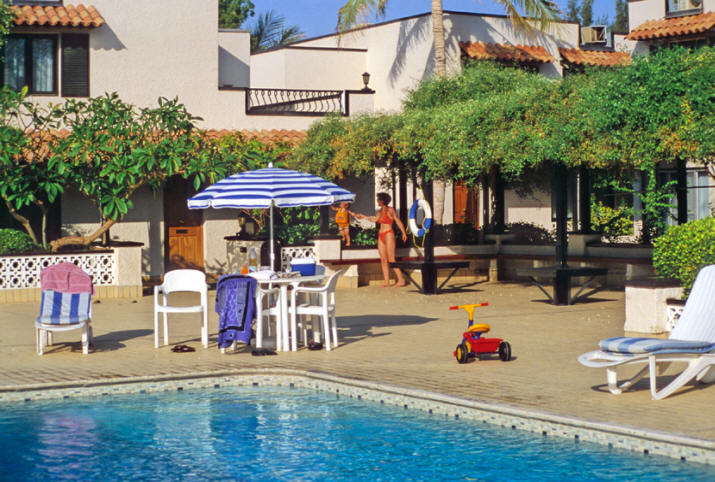 Clair and Edward at our Pool Area
Jeddah is an old city which, despite extensive modernisation, has retained some traditional buildings. These show how people lived before air conditioning. The older houses have elaborately carved wooden lattices as windows or sometimes as little balconies. Here residents can sit or sleep in the evening, with full privacy, but still get the benefit of a cool breeze through the house. The streets are close together so the buildings give each other shade.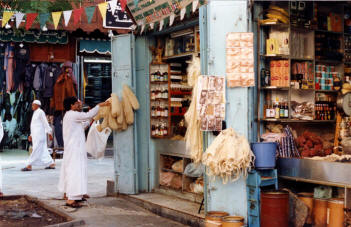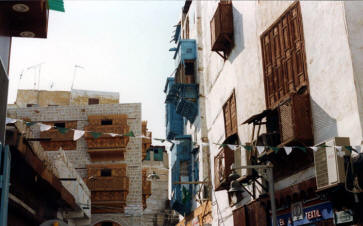 Old Market, Jeddah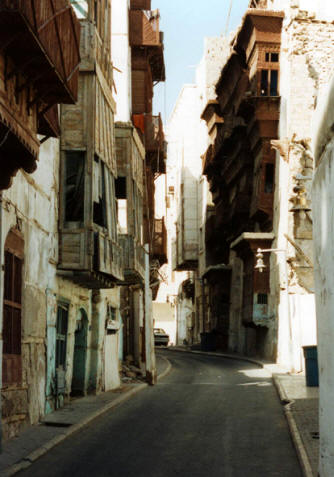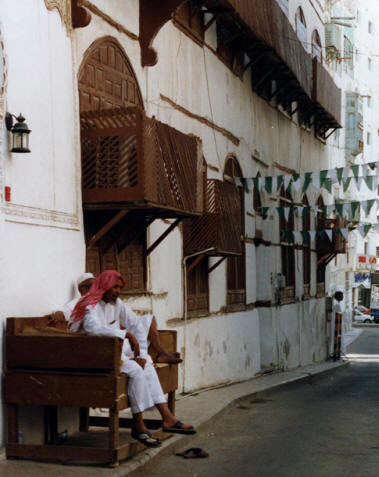 Old Jeddah
There are a number of local beach clubs which are for expatriates only. They are a little basic but very private. The water is luke warm and there is a coral reef about 30 yards offshore which teems with tropical fish. Apparently there is some of the world's best scuba diving here, outside the Great Barrier Reef. Clair spends many week days here with her friends - when she's not working-out, playing mahjong or attending coffee mornings. We have a maid who helps her with Edward and the house.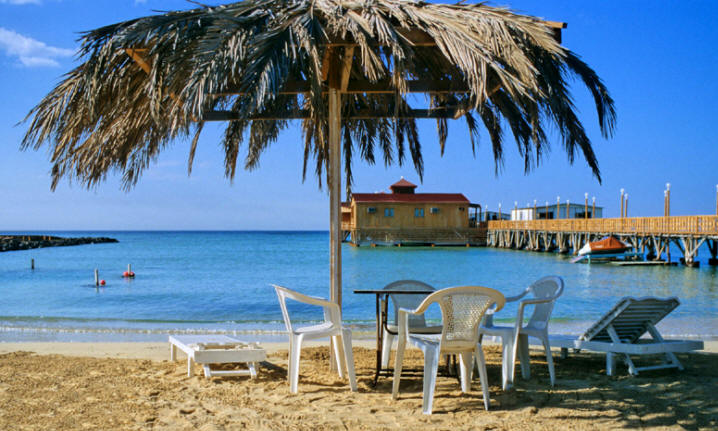 Al Nakeel Beach Club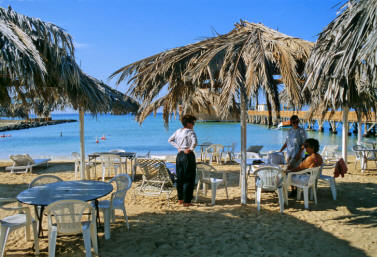 Al Nakeel Beach Club
The beach clubs have their own little cafes and are a good meeting place. I have met a fellow Brit who is a PADI Instructor and he is currently teaching me and a friend to Scuba Dive. With balmy, warm, unpolluted waters and visibility typically 50 yards, this is paradise for divers. I've never seen so many tropical fish.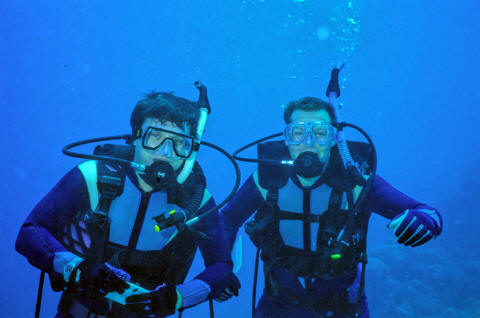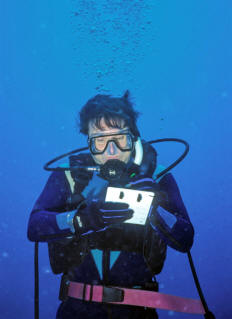 Learning to Scuba Dive - Red Sea
Jeddah has it's own Corniche which runs along the sea shore. This has some great open-air restaurants and cafes as well as other little amusements. As this is a public area Clair has to cover the shape of her body with a black Abaya. The hotels tend to cluster along the shoreline and the Sheraton has one of the best Indian restaurants we have ever visited. They all do good buffets in the evening and most of the time we eat outside. The climate is near perfect in the evenings and there are no mosquitoes. The newer parts of Jeddah have outrageous modern sculptures on the roundabouts which are useful landmarks for foreigners trying to find their way around.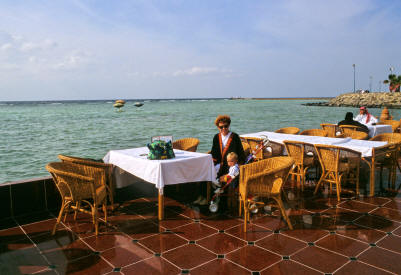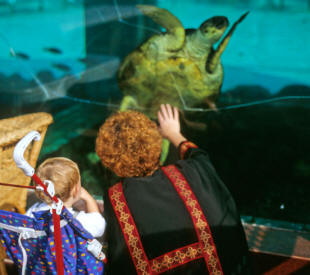 Jeddah Corniche Fish Tank
A pleasant way to spend our day off (Friday) is to spend the morning swimming in our pool before meeting friends in the restaurant for brunch. Then shall we go to the beach or take the Land Rover out for a desert trip? I was pleased to learn that the restaurant here does serve poached eggs!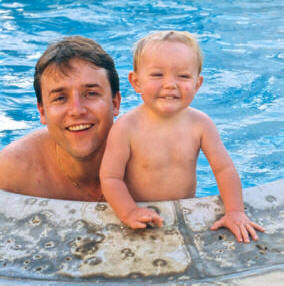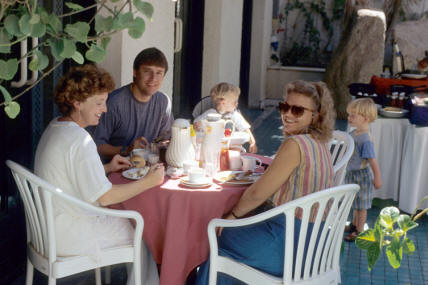 A dip........... ...... before Friday Brunch
A favourite desert trip of ours is the non-Muslim road to Taif. The main road in this direction goes through Mecca, which is forbidden for non-Muslims. However the old non-Muslim road is more scenic and quite deserted. There is dramatic desert scenery on the way and a seasonal lake which has tropical birds during Spring and Autumn. The road ascends steeply up an escarpment into Taif which sits on top of a large mountain range, overlooking Jeddah. Much to Edward's delight there are wild monkeys living just outside Taif.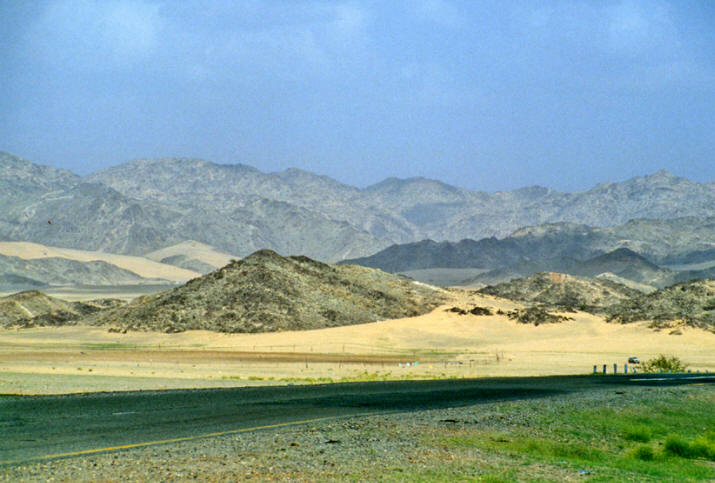 Non Muslim Road to Taif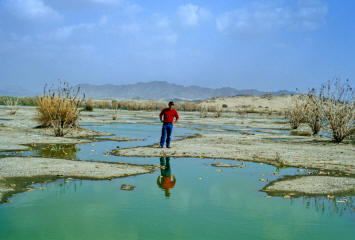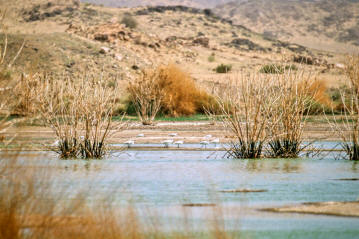 Seasonal Lake on the way to Taif Tropical Birds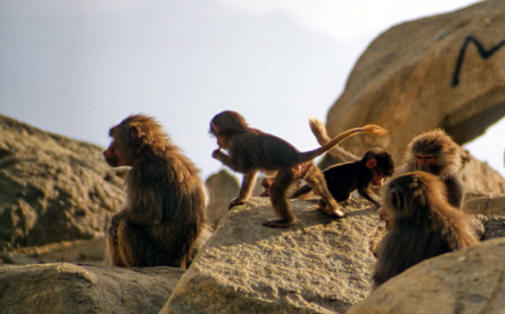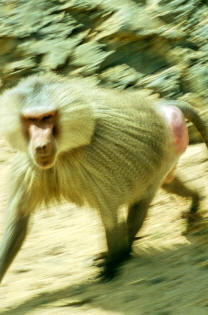 Wild Monkeys at Taif
Autumn / Winter 1995 - Beirut, Cairo...
I've had a number of wonderful business trips this year. As my company is going through a merger we have had a number of "strategy" meetings. These seem to be more about justifying our existence (or rather our boss's existence) but it has taken me to such exotic places as Istanbul, Brussels, Cairo, Amman and Beirut.
We have had a number of meetings in The Cairo Hilton, which is right next door to the Egyptian Museum. This gave me a number of chances to re-visit both the museum and the Great Pyramids at Giza. I have not been back to Cairo since it formed part of our Honeymoon in 1990. The Egyptian Museum is still hot, sweaty, crowded and entirely worthwhile. I could spend months here. There are large amounts of gold and precious jewels belonging to the ancient Pharaohs but there are two particularly amazing exhibits which stuck in my mind. One was an intricately carved iron dagger belonging to Tutankhamen. As iron was not mined locally at the time, it made this metal more valuable than gold for its owners and obviously much more useful. It was the only iron object from ancient times in the entire museum. Gold seemed two-a-penny in contrast. The other was Tutankhamen's folding camp bed - still in immaculate condition and containing perfectly handcrafted hinges and screws. It looked quite modern in design and was apparently used on hunting trips. Our local sales manager has some contacts at the museum and we were allowed a private viewing of some "closed" galleries. Here we saw some gruesome Mummies. There is something disconcerting about looking at a real human body exhibited beneath glass, even if they are thousands of years old. It seems disrespectful somehow. They had even displayed some preserved fetuses and wild animals. This museum is stunning and rivals my experience of walking along a 4000 year old tarmac road in Babylon, which I did when I was about 12 years old and living in Iraq.
I also had the chance to visit Beirut on a field visit. Our manager there grandly showed me the bullet hole, carefully preserved under Perspex, in the wall just behind his desk, at about where his head would have been had he been unfortunate enough to be sat there when it was fired. He bravely kept our office open throughout the entire Beirut civil war. He also gave us a proud tour of the city. I had last seen Beirut before the war in 1973 and quite honestly, in comparison, it currently looked like a city in terminal decay rather than, as he said, in the process of rejuvenation. There were no road markings or traffic lights, few street lights and thousands of photographs of Syria's President Assad were stuck to every tree and sign post. Military checkpoints run by the occupying Syrian army impeded our progress every half mile or so and concrete blocks marked the curbside and acted as roundabouts. The Holiday Inn looked just like the war zone it was; riddled with bullet holes, scorch marks and rocket craters. We stayed at a beach front hotel, which was half closed, the phones didn't work and we had to use US dollars to buy a beer. This was a sad state for a city which in the early 1970s was justifiably described as the "Paris of the East". We did have some fabulous food at a famous waterfront restaurant in Byblos, however and my first attempt at Shisha (water pipe) was unforgettable.

Christmas 1995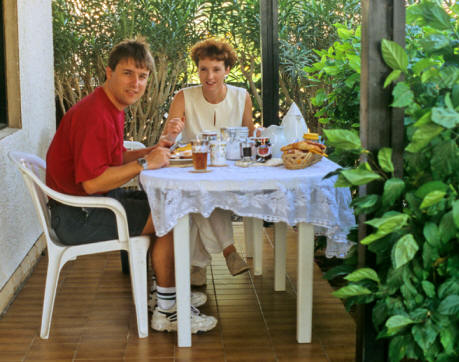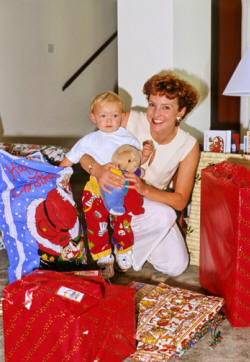 Christmas 1995
Jeddah basically has two seasons: Spring and Summer. We were able to have a swim before eating our Christmas dinner al fresco.