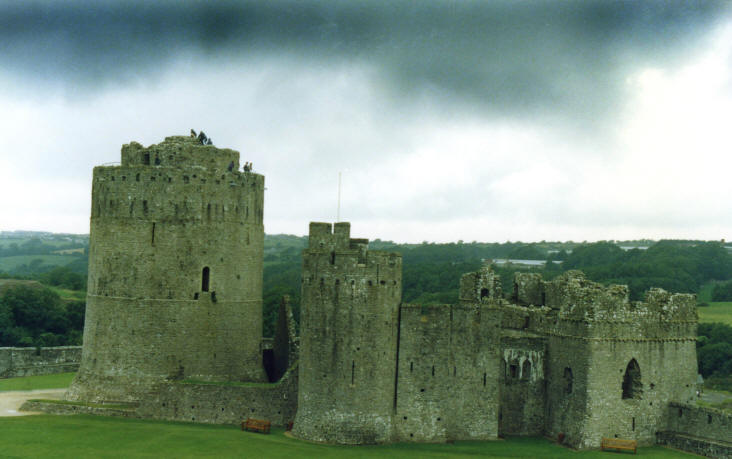 Stormy Welsh Castle - 1991
New Year in Polperro, Cornwall
A stunning little Cornish Fishing village, with a pub literally five feet from our front door serving a pretty reasonable pint of Tinners Ale, is the perfect setting for New Year. Polperro also boasts some surprisingly good local restaurants as well as a few local touristy exhibits. The Witches Museum in Boscastle is worth a visit and has some interesting Witches artefacts, including a nice set of fart bottles which apparently witches found very useful. A very mild winter enabled us to have a long coastal walk in light sweaters to work up enough thirst to justify a few beers. As well as its convenient proximity to a good pub the cottage was right on the harbour and very pretty inside. It is apparently owned by the drummer from The Jam and was rented to us by Country Cottages.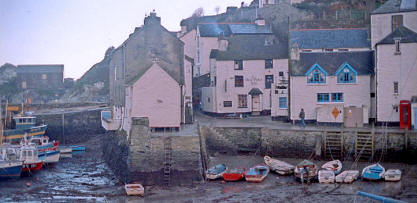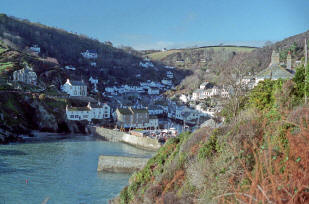 Polperro, Cornwall
British Grand Prix - Silverstone
It was well worth getting up at 4.30am to see Nigel Mansell win the British Grand Prix in front of a home crowd. A long hot day followed by the longest traffic jam in history did not dampen our enthusiasm. Gerhard Berger came second followed by Alain Prost and then Ayrton Senna, who ran out of fuel on the last lap.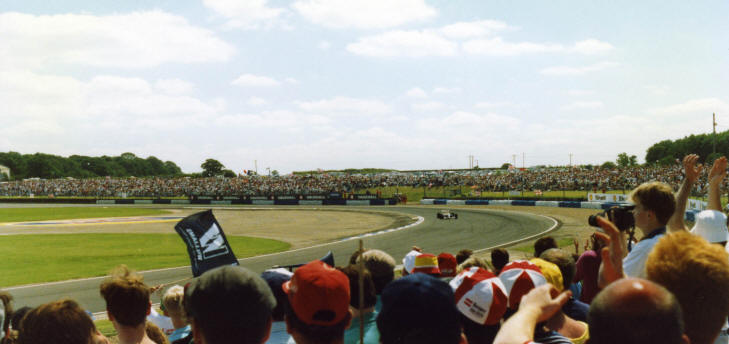 Nigel Mansell wins British Grand Prix, 14th July 1991 - Silverstone
South Wales - Summer 1991
After an expensive Honeymoon last year we decided to save some money and holiday locally. This turned out to be a very good idea as we thoroughly enjoyed Wales and Clair's sister's great hospitality.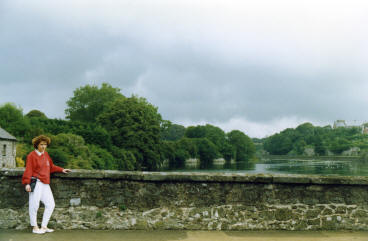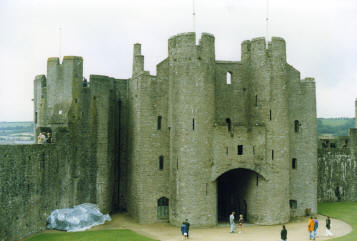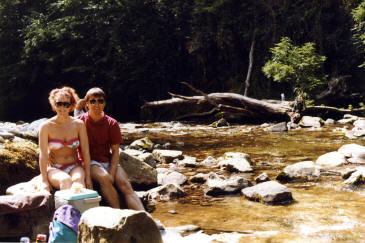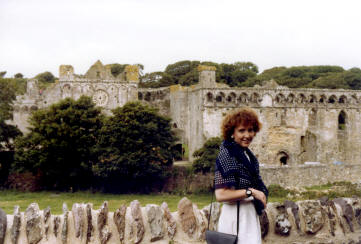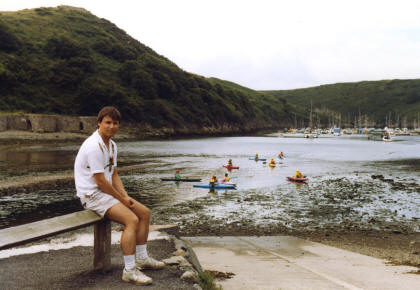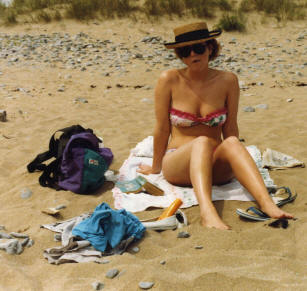 South Wales
We supplemented our summer holiday with a few day trips along the Lancashire coastline to places like Morecombe and Formby.......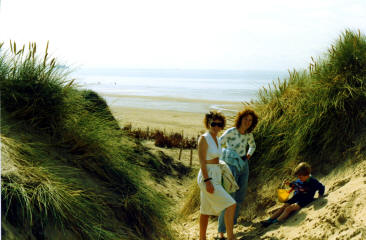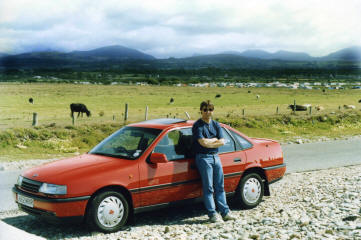 Formby
........and a trip to see one of my sisters now working at the Grand Hotel in Brighton on the South Coast.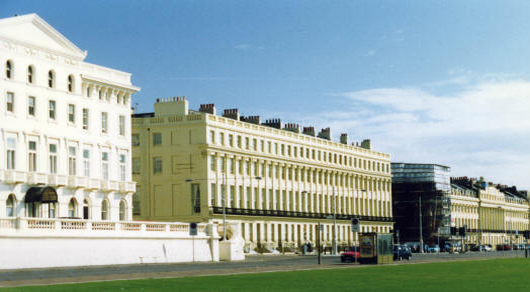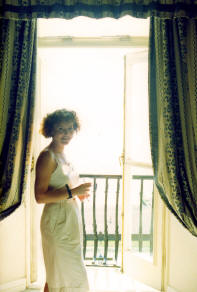 Brighton
Woburn Abbey
Autumn is as good a time as any to wander about Woburn Abbey grounds.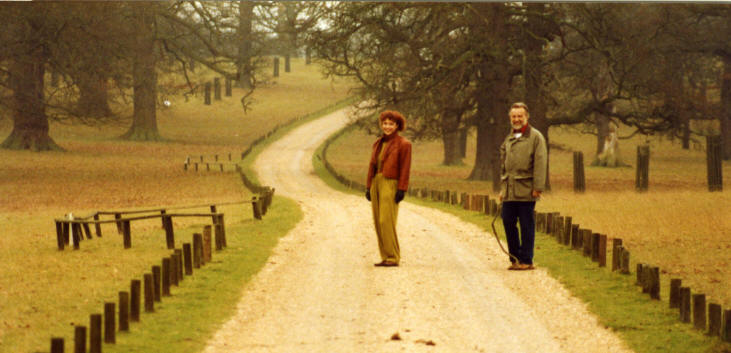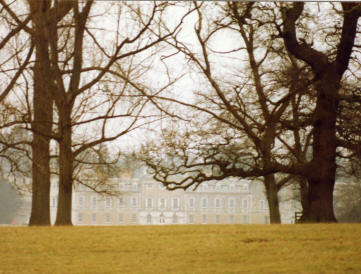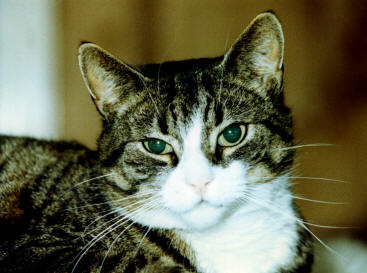 Woburn Abbey Our Cat, Oedipus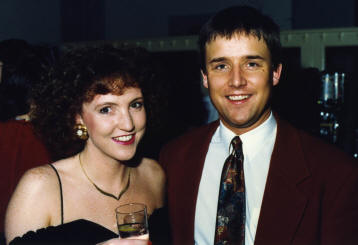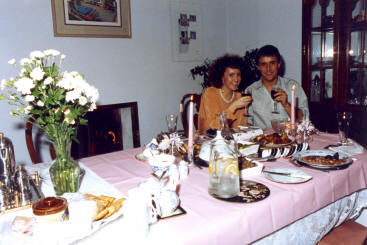 Christmas 1991
Our second Christmas as a married couple; and after a record number of pre-Christmas drinks parties, business functions and family parties we managed to spend an indulgent, romantic Christmas Day alone.