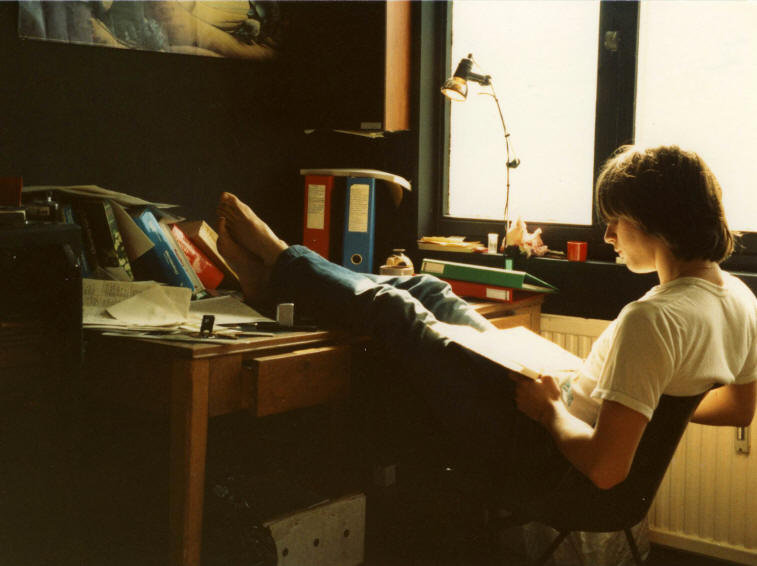 Exam Revision 1983
October 1981 to June 1982 - 1st Year
A three year BSc. (Hons.) course in Biochemistry and Applied Molecular Biology at UMIST.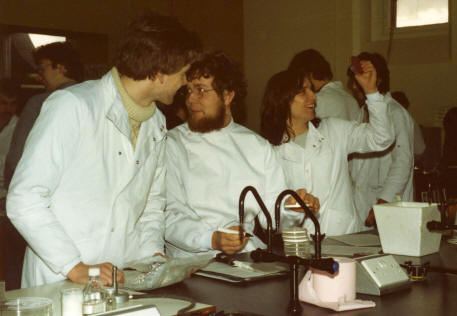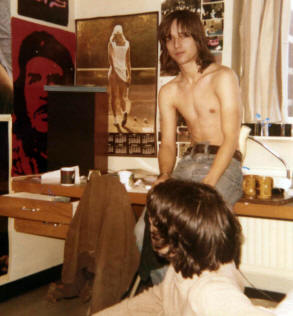 UMIST Biochemistry Lab 1981 Me and William Duffield, Grosvenor Place, 1981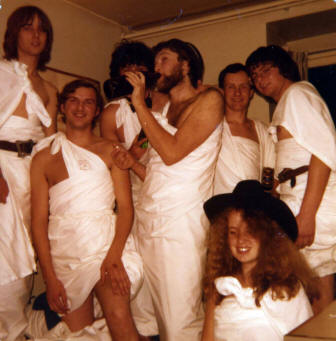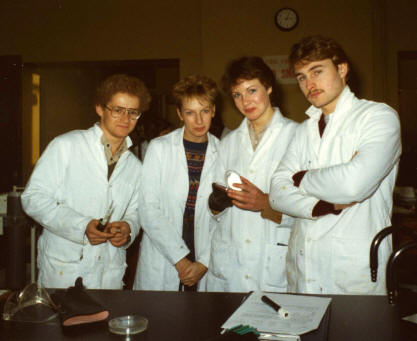 Compulsory 1st Year Toga Party - Grosvenor Place 1st Year Biochemistry, UMIST, 1981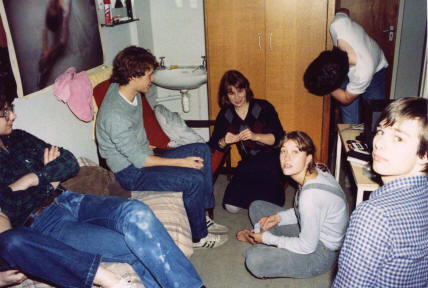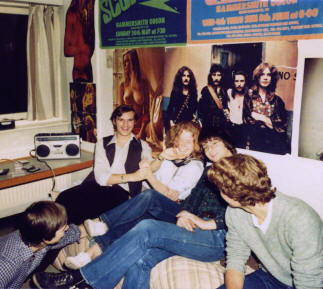 My room - EC5 Grosvenor Place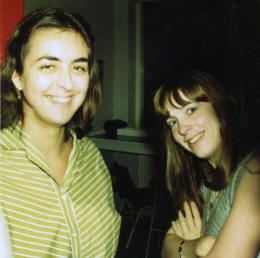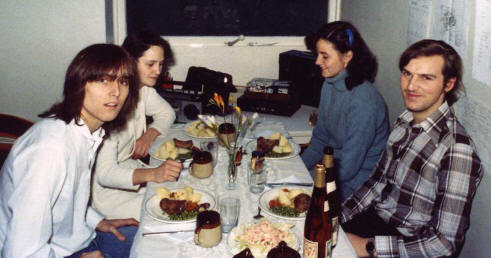 Grosvenor Place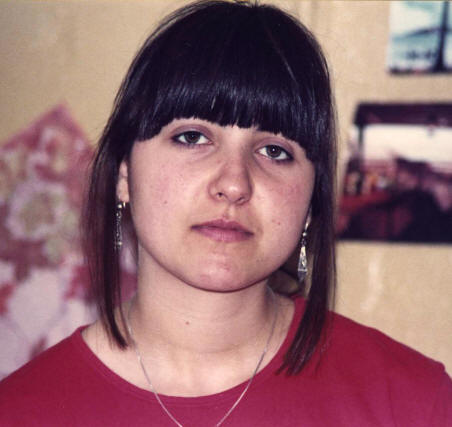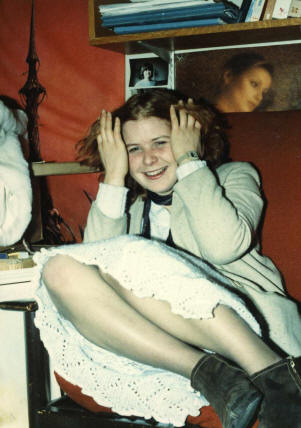 Sarah Liz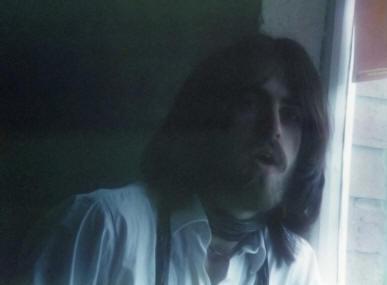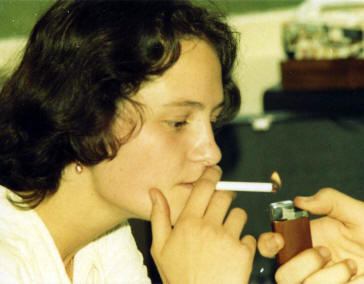 Mark Bamford ("Bambi") Maria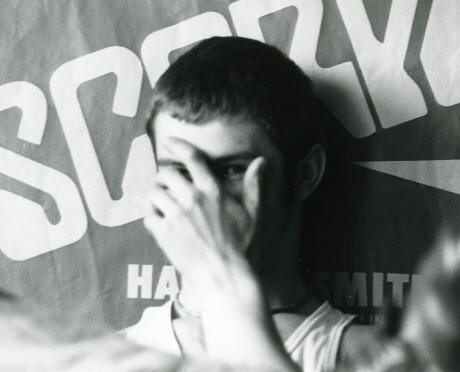 Lorraine Clarke and Martin Preston Richard Smith ("Dork")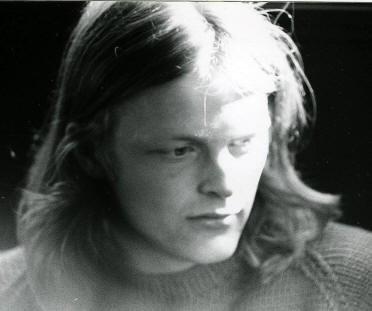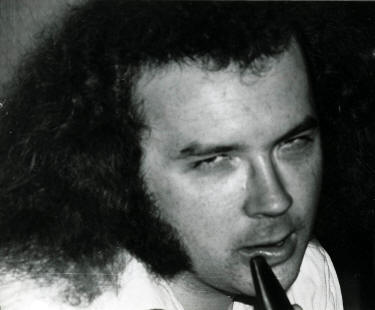 Steve Wilson Geoff Smith - without whom I'd never have passed first year maths.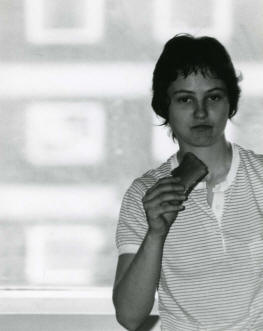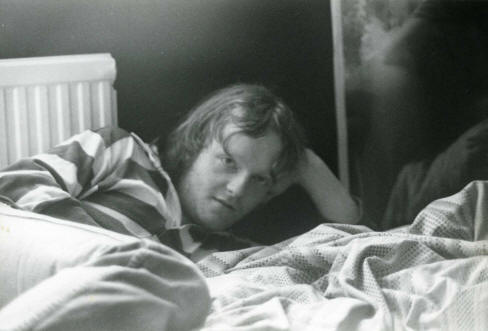 Maria Dave Profit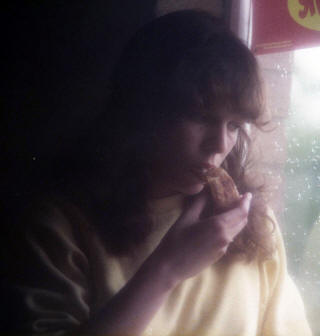 Jean Sally
The Lazy Summer of 1982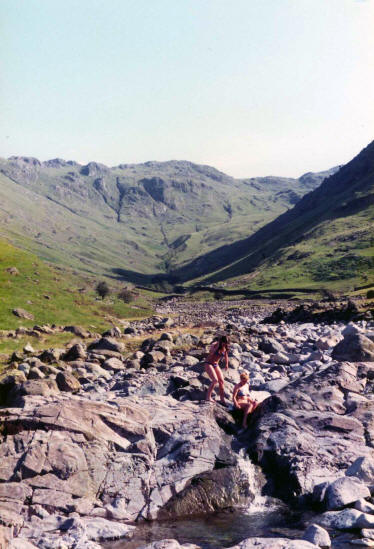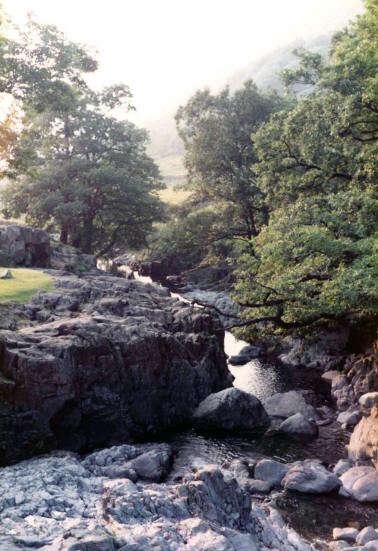 Allyson - English Lake District Mountain Stream - Summer 1982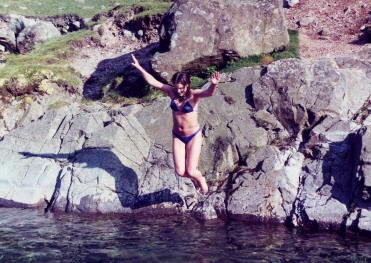 Allyson with her sister - Mountain Stream in the English Lakes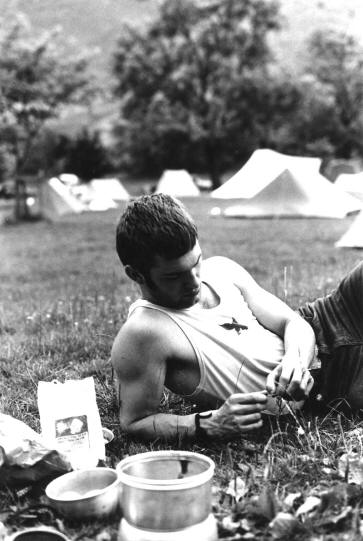 Me, on a waterfall in Langdale, Lake District, Summer of '82 Dork, Langdale Campsite, 1982
1982 to 1983 - Second Year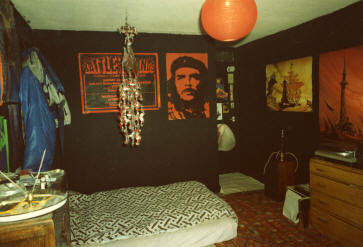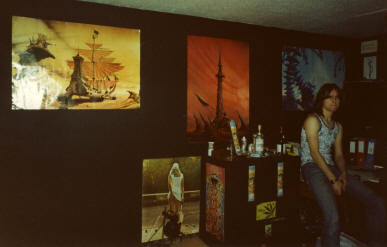 Lingbeck Crescent Moss Side - 2nd Year 1982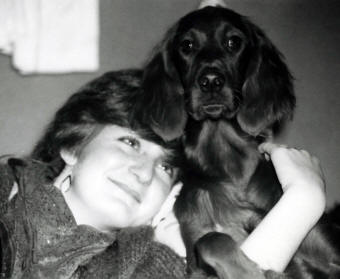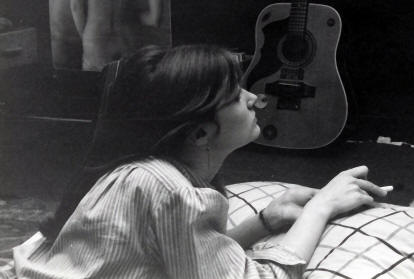 Sarah and Narrah Jane Parslew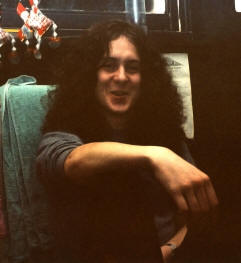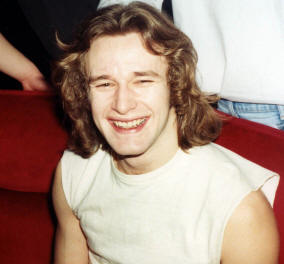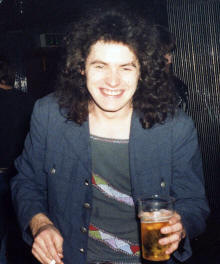 Moss Bog Pete
Summer 1983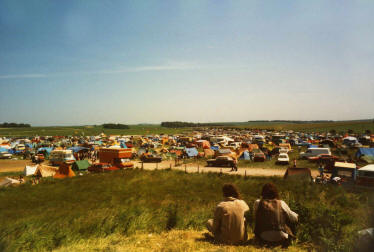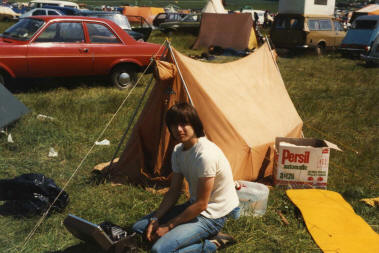 Stone Henge Free Festival - June 2003
.....most of the summer was spent in the Philippines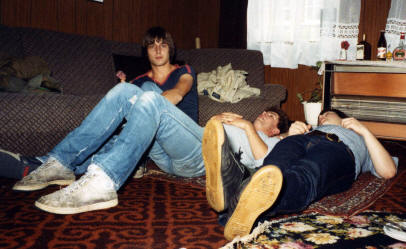 Me, Warren and Adam, Whitechapel 1983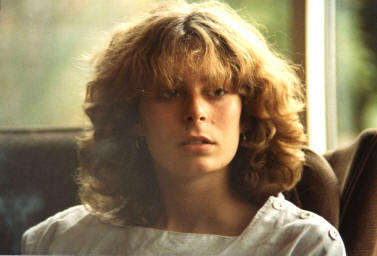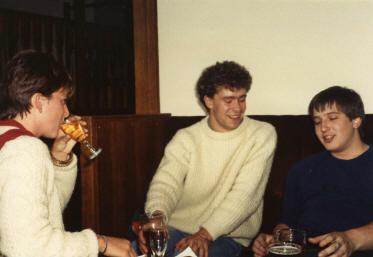 Lacey Green Niki Barker, Warren Green, Adam Jones - British Rail bar at St. Pancras Station
1983 to 1984 - Final Year at UMIST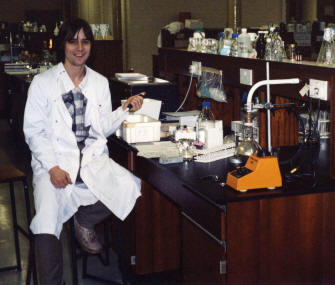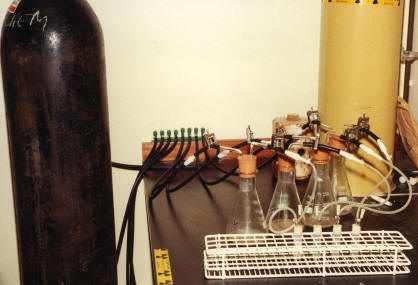 Final Year Research Project - which was published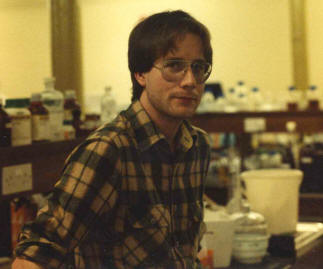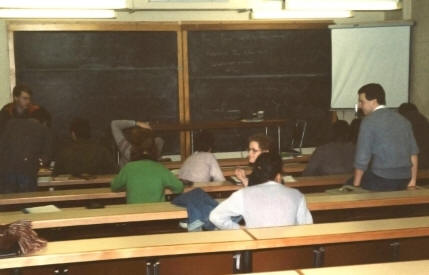 Malcolm J. MacDonald UMIST Biochemistry Lecture
My final year undergraduate research project was completed with the excellent support and guidance of Malcolm MacDonald, a very knowledgeable and patient post-doctorate researcher at UMIST. He made the work enjoyable and understandable, which motivated me to the point where I spent many nights in the lab completing various assays. The work was imaginatively entitled "Regulation of intracellular cyclic AMP levels in the white-rot fungus Phanerochaete chrysosporium during the onset of idiophasic metabolism". As you can imagine it was a truly riveting read and was accepted for publication in "Archives of Microbiology" a few months later! To witness this towering monument to academia click here.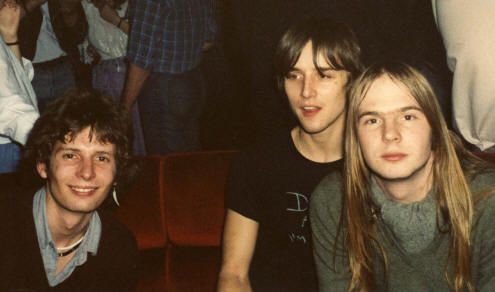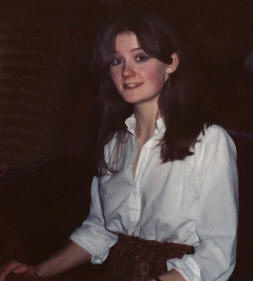 Owen's Cellar Bar Heavy Rock Disco - 1984 Jane Parslew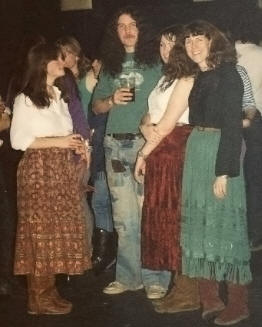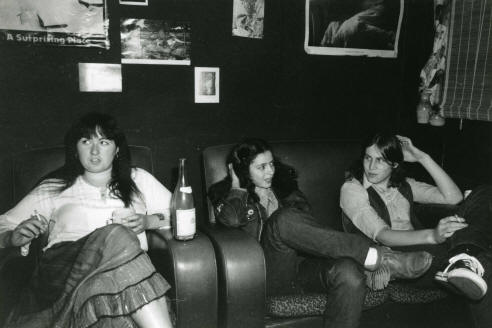 Cellar Bar Nessa, Sharden, Mort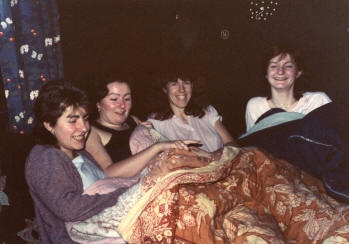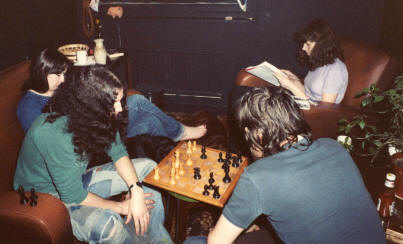 Girls night in.... Rare night in...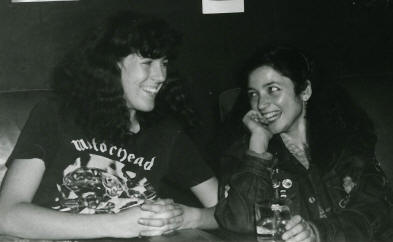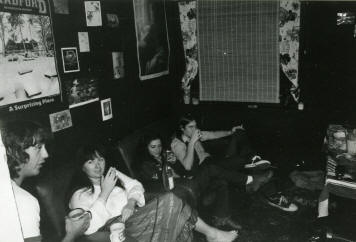 Denise Byrne ("Den") and Sharden Denty, Nessa, Sharden, Mort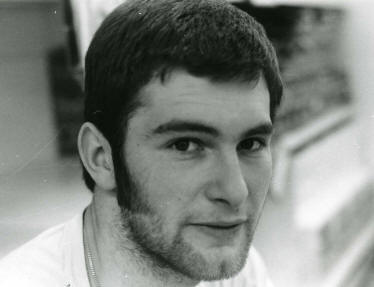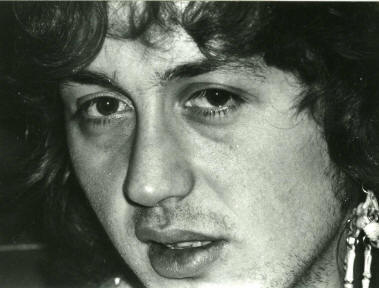 Dork Denty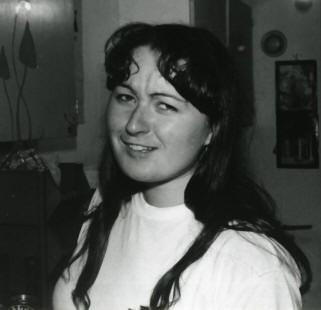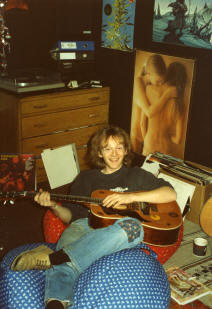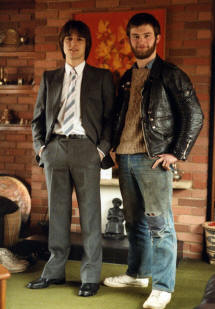 Nessa McHugh Dave Profit Me in a suit - interviews before finals!
Finals Revision 1984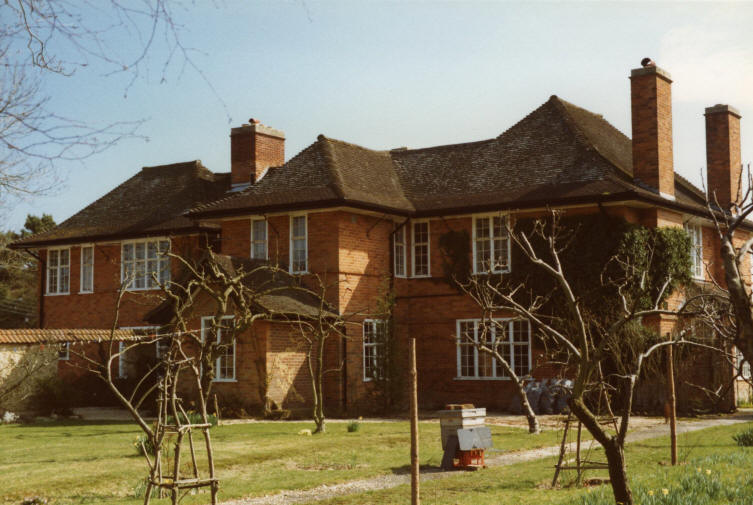 Finals Revision - Holm Farm in The New Forest
The final term of our three year course was spent studying for the 5 three-hour exams which would decide our degree class. I'd already passed the first and second year exams, completed the practical assessments and written up my research project. There were no lectures or practicals so there was no need to be at the university. Martin's parents had decided to take a long driving holiday around Russia and asked us to look after their lovely house on the edge of the New Forest, and feed their geese, donkeys, cats and other wildlife. We agreed as this seemed an ideal revision location, free from the diversions of friends, nightlife and other students. We set ourselves a stringent revision timetable giving ourselves only Saturday night and Sunday free from study. We even agreed to study in different rooms of this huge house so as not to disturb each other. A gentle routine of early rising, feeding the animals, cooking a goose egg for breakfast, study, lunch, study, dinner was in order......unfortunately, as you can see below, we didn't anticipate the presence of one of Martin's lovelier neighbours....the biggest distraction of all.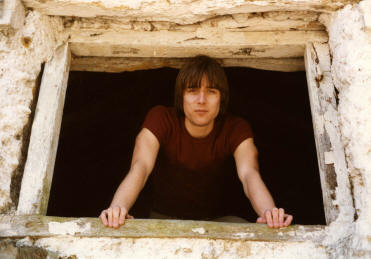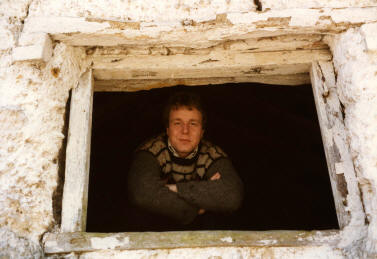 Me Martin Preston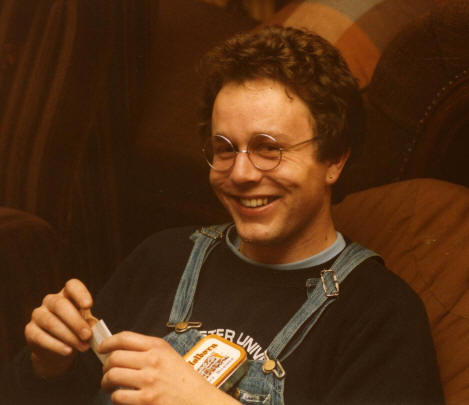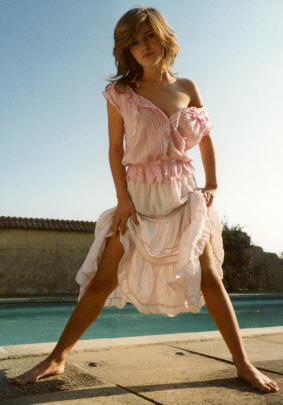 Martin Preston The Distracting Ingar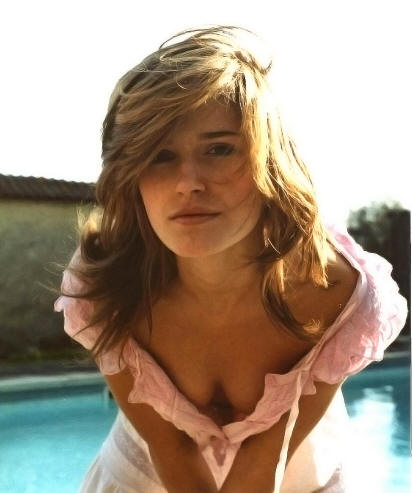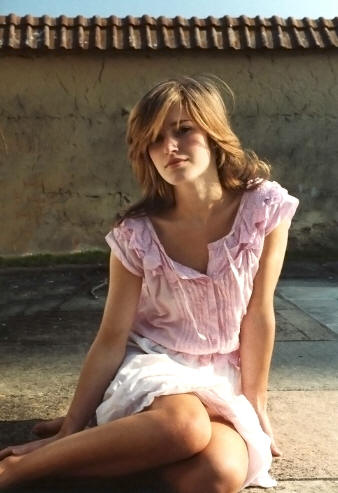 I was trying to study for my finals but....
Despite the overwhelming odds we did actually manage to get some work done. I studied in a room with a beautiful view over the garden and swimming pool, with a wood burning stove for warmth. We took regular breaks for coffee and meals and would often walk the short distance into the New Forest to clear our heads. Martin, as ever, was excellent company.
The actual finals were a month of pure hell, interspersed with interviews. The final distraction was actually being offered a job a week before the final exams began which seemed to necessitate some sort of celebration.
After the last exam Martin and I trooped off to see a production of The Rocky Horror Picture Show before performing our annual pilgrimage to the Stone Henge Free Festival over the summer solstice. This was a perfect place to chill out after the pressure of examinations. We sat round the camp fire each evening watching Martin as he ceremoniously burnt his entire set of biochemistry notes - a carefully planned ritual to signify our moving on......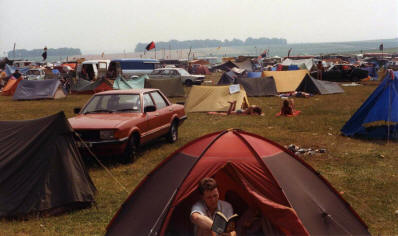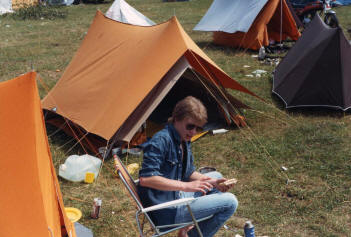 Stone Henge Festival - 1984 Martin Hutch

Stone Henge Festival - Summer Solstice 1984
Summer 1984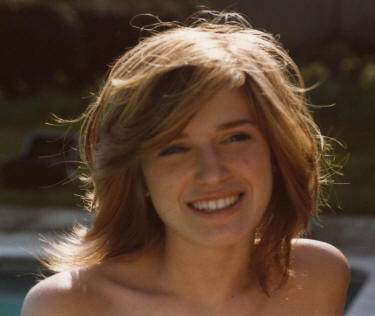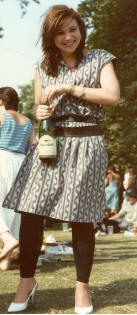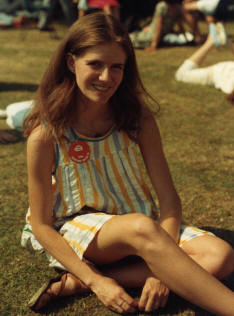 Ingar Claire Allen Helen Ramsay, Bedford Regatta1984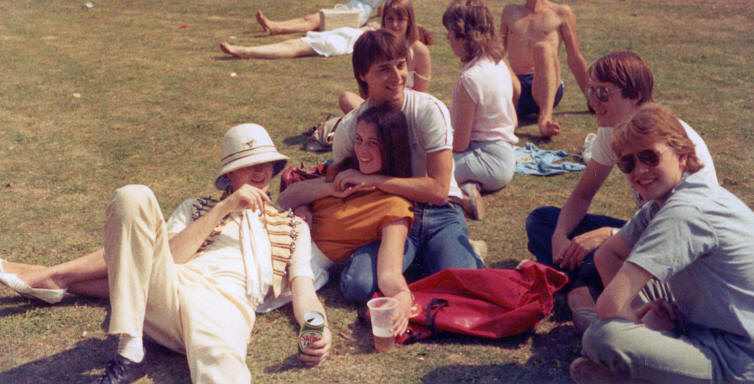 Mike Pead, Julia Gillman, Me, Chris Downs, Colin Hutchinson ("Hutch") - Bedford Regatta 1984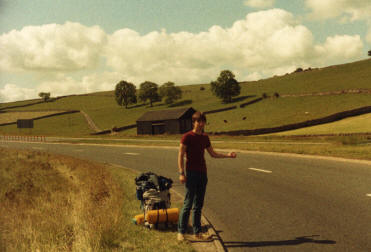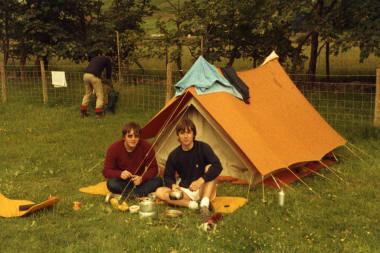 Hitching to the Lake District 1984 Adam Jones and Me, Langdale, Lake District 1984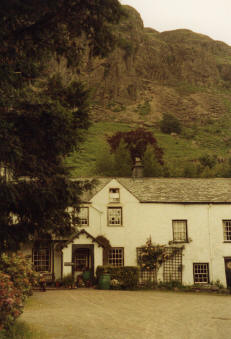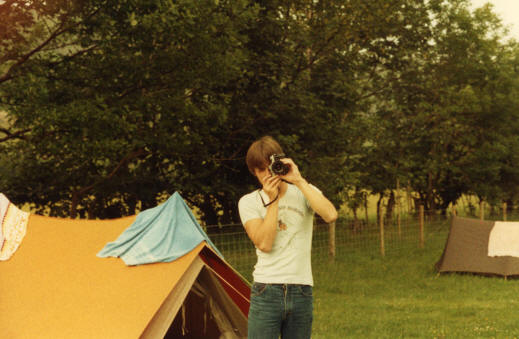 Olde Dungeon Ghyll Pub Me with Camera 1984