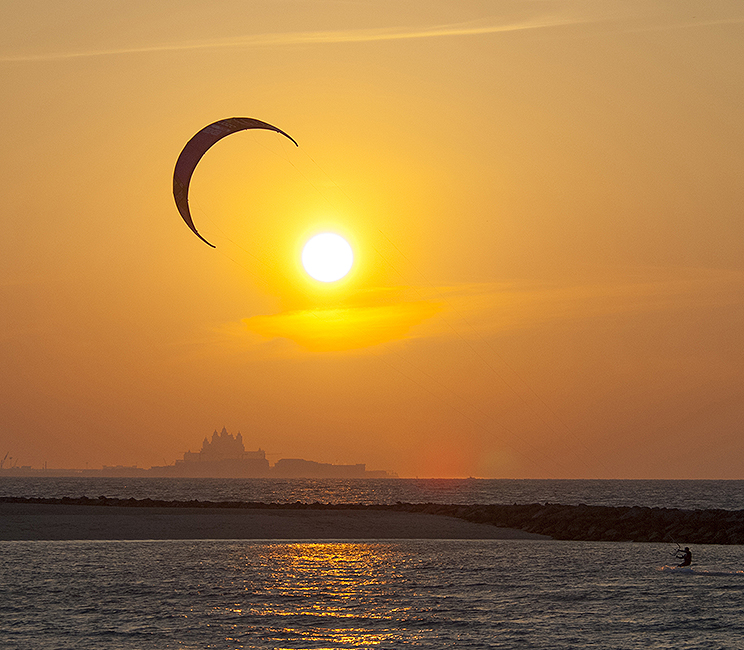 Kite surfer at sunset
Burns Supper - January 2014
A superb Burns Supper at the One and Only Royal Mirage. A gourmet meal including "haggis wi' bashit neeps an' champit tatties" and a fine venison was served with 5 outstanding single malt Scotch Whiskies: The Macallan Fine Oak 12 Years Old; The Macallan Fine Oak 15 Years Old; The Macallan Fine Oak 18 Years Old; Highland Park 18 Years Old and Highland Park Thor. Excellent live entertainment was provided by poetic Scottish Presenter David Wallace. Patsy Christie, brand ambassador for Macallan, did a superb job hosting the event.
David Wallace addresses the Haggis - Burns Supper January 2014
Polo - Dubai March 2014
Wonderful relaxed entertainment at The Dubai Polo and Equestrian Club. Pay AED 150 for each car and bring your own excellent company and a picnic. They provide two Polo matches and a bar. Brunch on the terrace is also available if you prefer.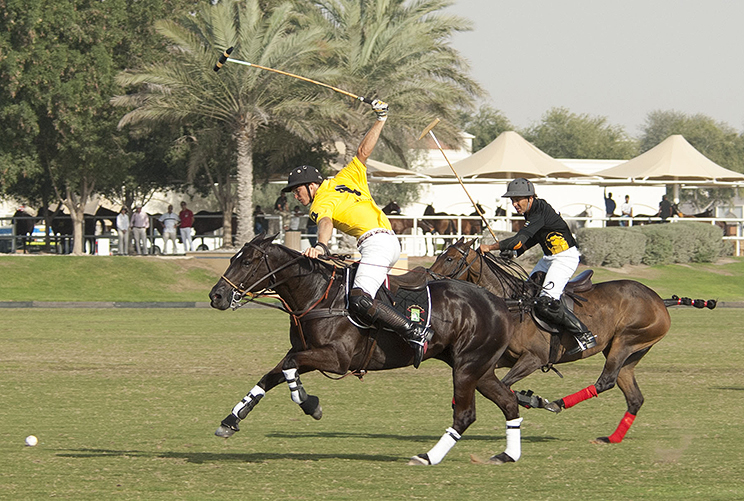 Polo - Dubai March 2014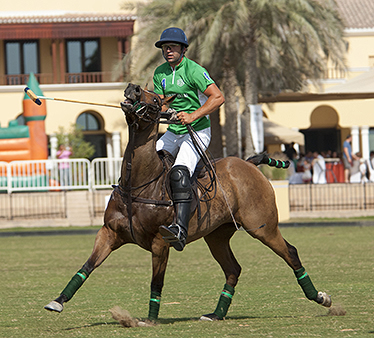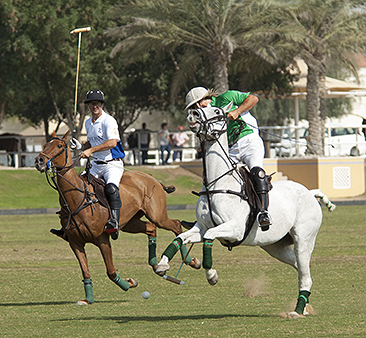 Polo - Dubai March 2014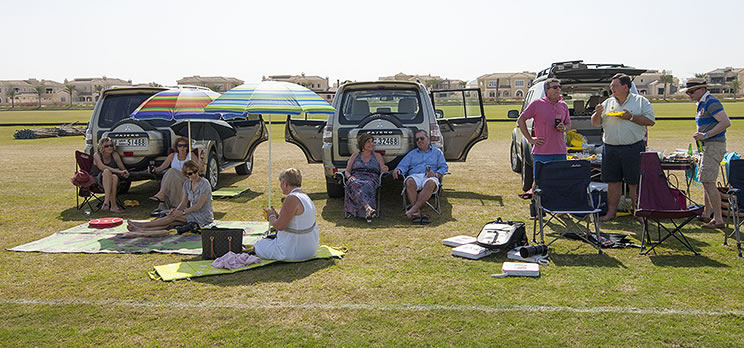 Polo Picnic - Dubai March 2014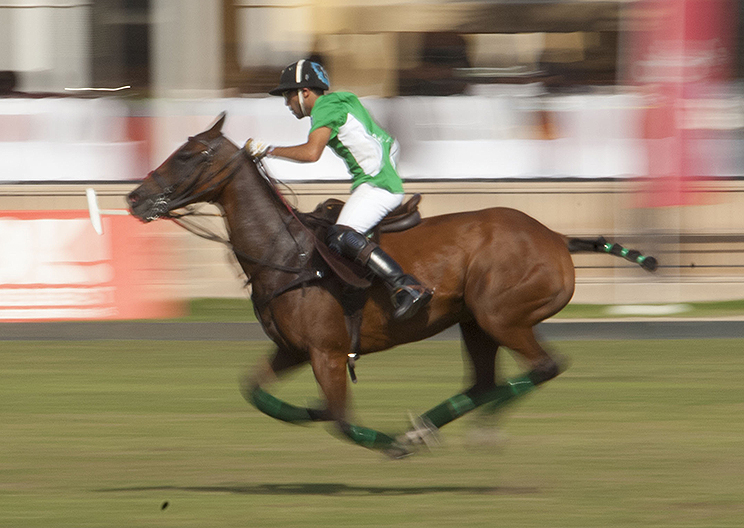 Polo Pony at Speed
The Marketing Society Dinner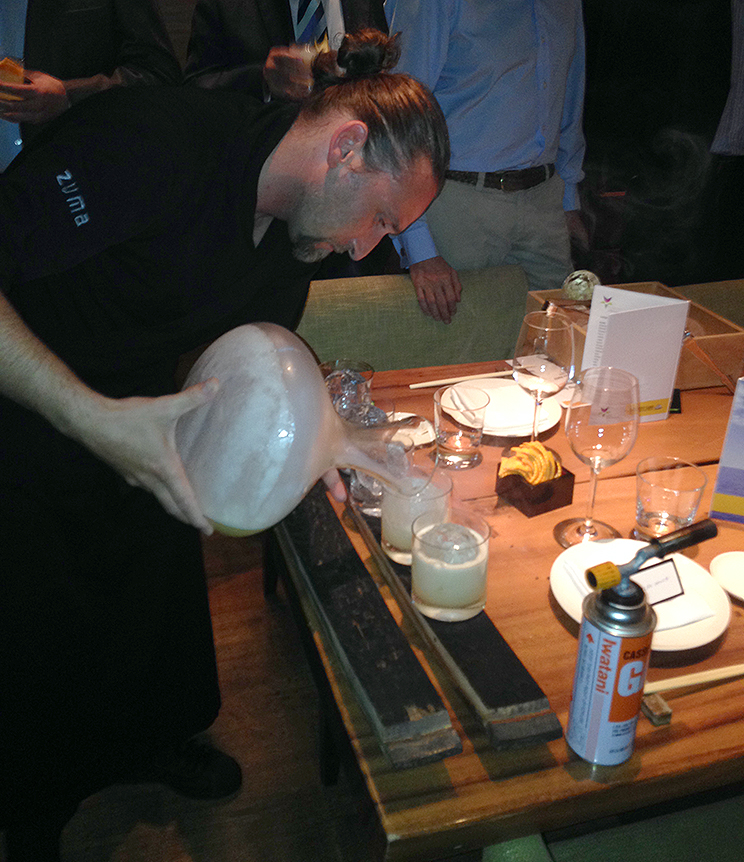 Making the Perfect Whisky Sour Cocktail
How to make the perfect Whisky Sour cocktail: First source some used sherry barrels and isolate some of the wooden slats. Next use a blow torch to char the inside of the slat until the wood blackens and smokes. Put a Whisky tumbler upside down on the smoking wood to capture some of the smoky flavour in the glass. Add a large sphere of hand crafted ice. Fill to the brim with secret Whisky Sour mix and garnish with orange peel. Drink with colleagues at the inaugural meeting of the Dubai branch of The Marketing Society accompanied by an outstanding Japanese meal at Zuma restaurant, all paid for by Cutty Sark Whisky.
Rome - April 2014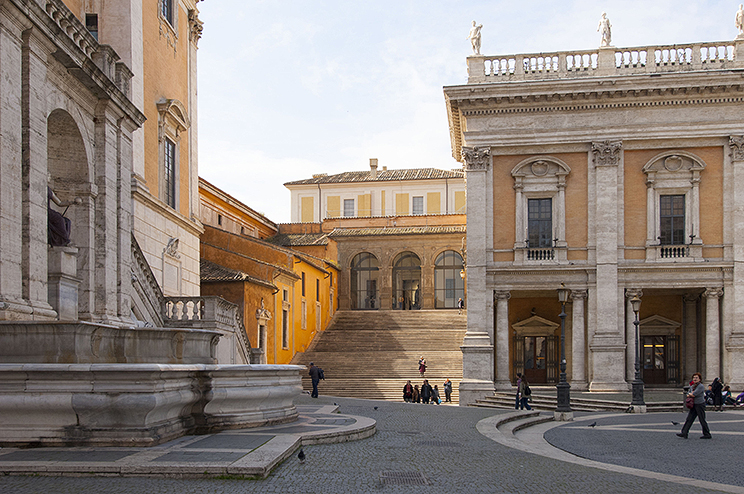 Piazza del Campidoglio, Capitoline Hill, Rome.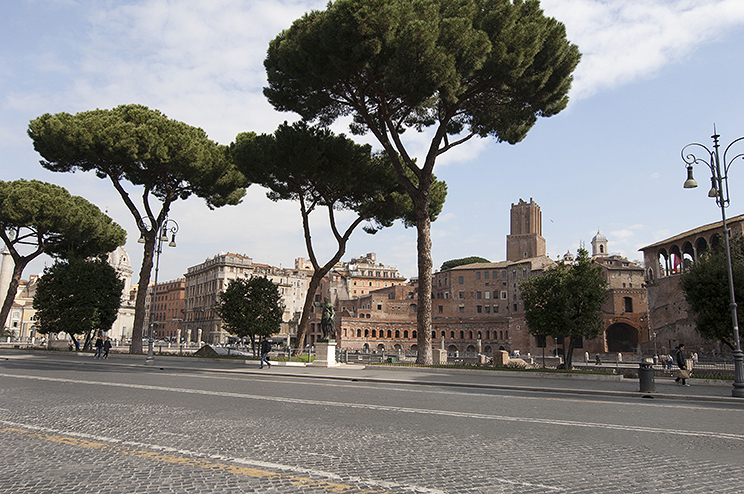 Roman Street
My first trip to Rome since 2010. This time I had the pleasure of taking our Medical Sales force for a sales meeting. Perhaps the highlight was a treasure hunt around Rome, where we visited many of the sites and had to answer various questions and complete tasks as a team building exercise. This tour was on foot but also included the opportunity to try the local "street food" Italian style. To start, a fantastic double espresso, which we savoured standing up (as seems to be the custom) in a local Cafe. A short walk took us to an Italian sweet shop where we tried Cassatini Siciliani (St. Agatha's nipples) Cannoli (tube-shaped shells of fried pastry dough filled with sweet ricotta) and Amaro Averna (a pungent cinnamon flavoured liqueur). Lunch in a street cafe included the expected excellent fresh pastas and a fried fish, a cross between a fish tempura and English Fish and Chips, served with a deep fried artichoke. All with local wine of course. After lunch we visited a bakery for some fine thin crust Pizza, Panettone (fruit cake) and Sfogliatelli (an Italian pastry with ricotta filling). After this, eating some Gelato (ice cream) at our last stop was a bit of a gastronomic chore. As was the enormous Lebanese dinner we sat down to about 3 hours later. All in all an excellent way to see and eat Rome.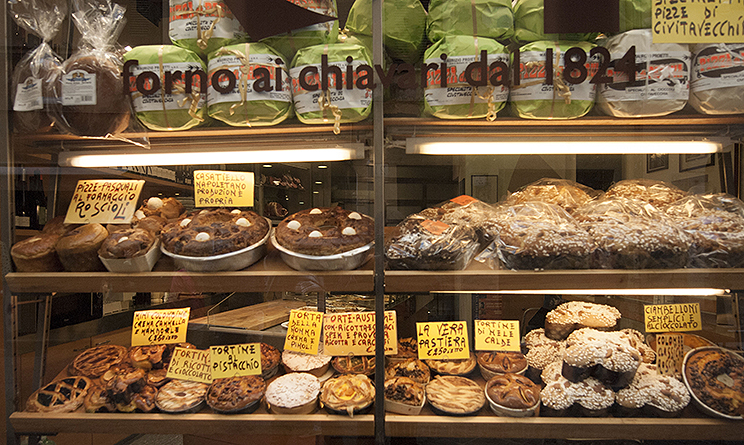 Italian Bakery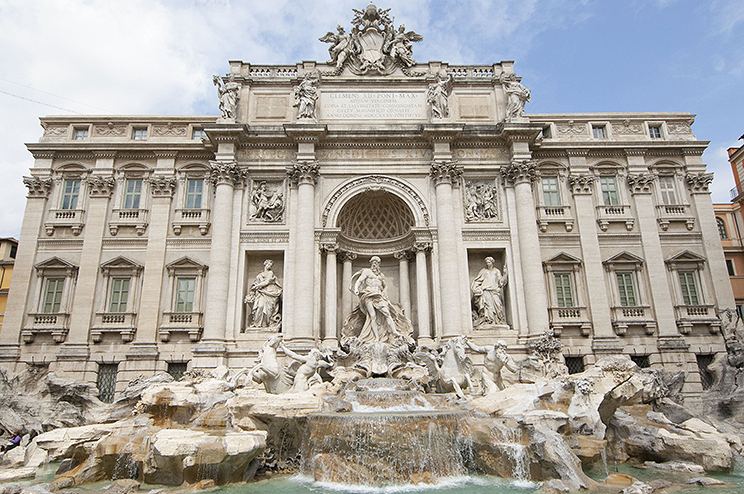 Trevi Fountain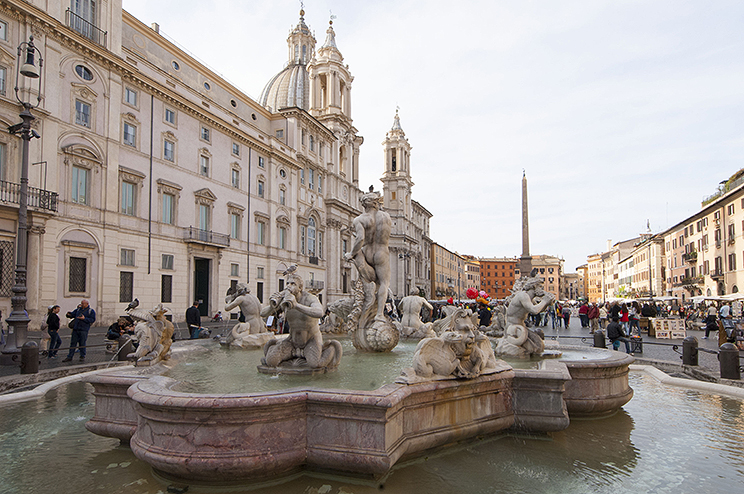 Piazza Navona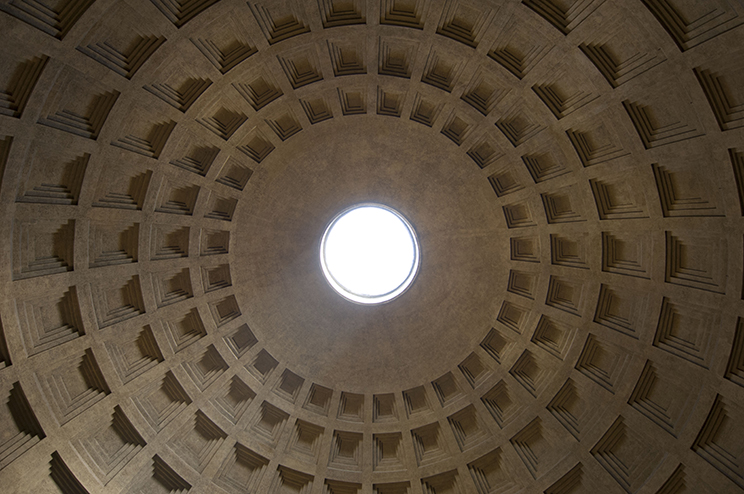 Pantheon roof with central oculus (hole).
Dubai - May 2014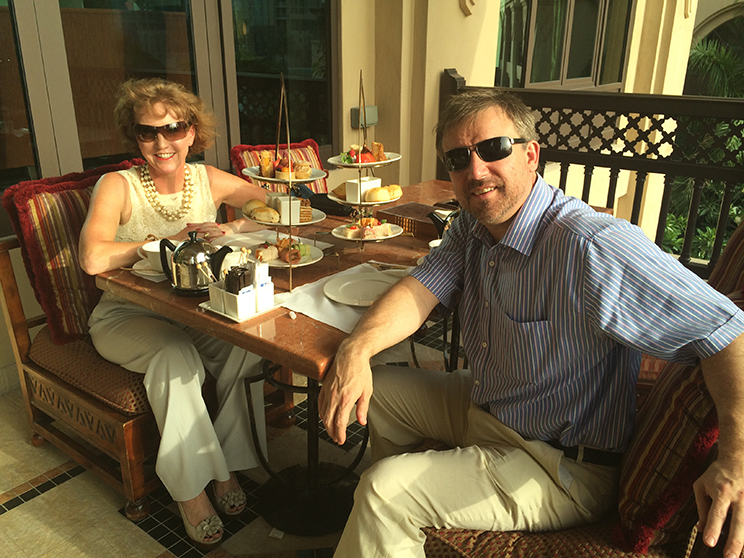 Afternoon Tea, Palace Hotel on Clair's birthday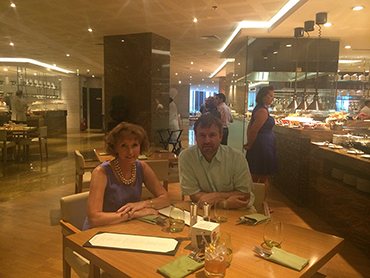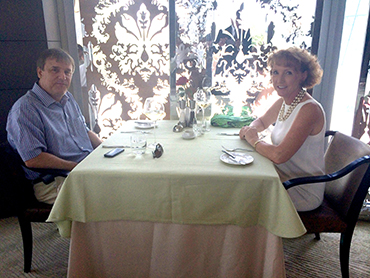 Brunch, Kitchen 6 at JW Marriott Marquis Dubai Le Classique Business lunch
Excellent service and cuisine of Le Classique for a ludicrously cheap business lunch. A superb three course meal with a (large) glass of wine for AED 130. They served a fantastic pate-de-fois gras, poitrine de porc confit and a generous cheese plate. Great value on a normal basis but ludicrously cheap with our half price voucher from Time Out Dubai. Highly recommended and worth taking a half day holiday to celebrate an anniversary or birthday.
Black Sabbath - May 2014 at Yas Island.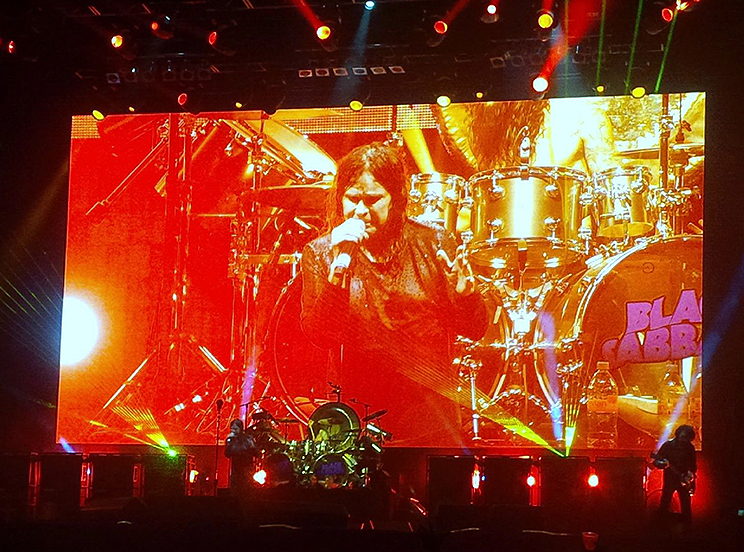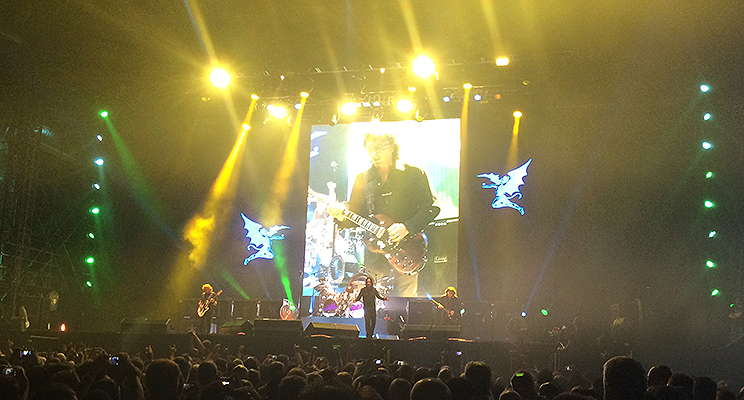 Black Sabbath live at the Du Arena, Yas Island, Abu Dhabi.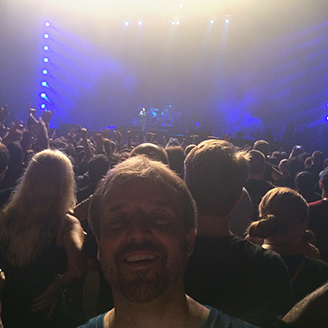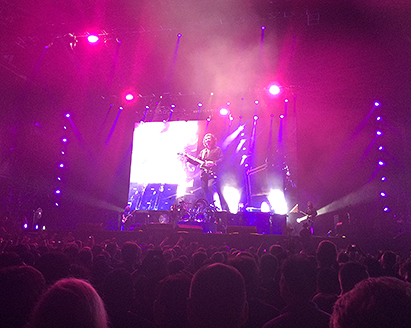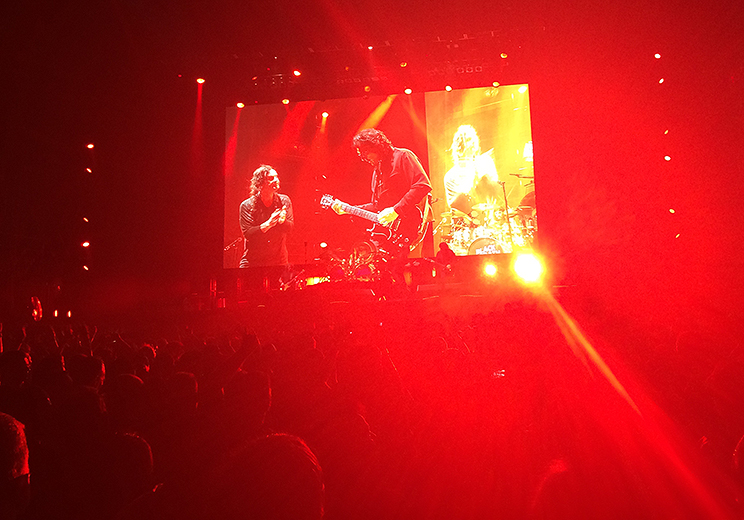 Black Sabbath played live at the Du Arena on Yas Island, Abu Dhabi. It was the first time I've seen them since they played their 10th Anniversary Tour in 1978 at London's Hammersmith Odeon. Van Halen was the supporting act! That was a great night but Black Sabbath were much better 36 years later. Less chaotic, less stoned and their musicianship has improved. They were truly excellent. Also their new drummer, Tommy Clufetos, gave the best drum solo I have ever heard. I'm not a fan of drum solos but his was extraordinary.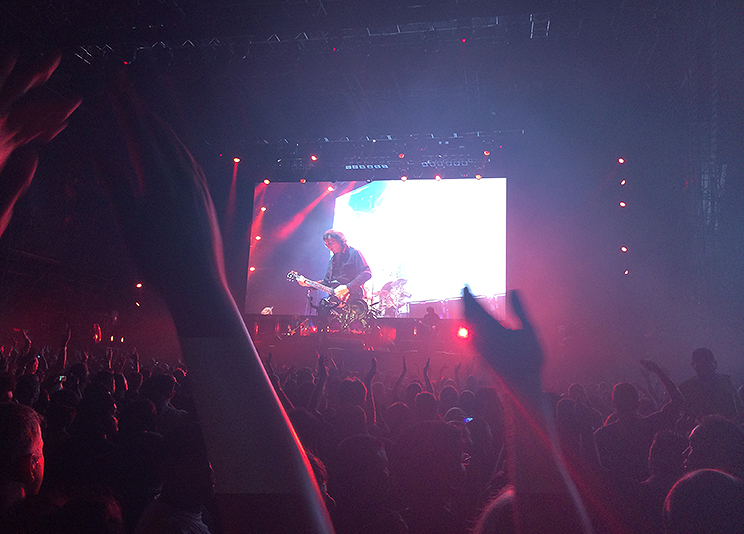 There was a surprisingly young crowd who were very appreciative of the music, although I was pleased to note we are not the oldest either. I've noticed that head-banging is hard work for the over 50s.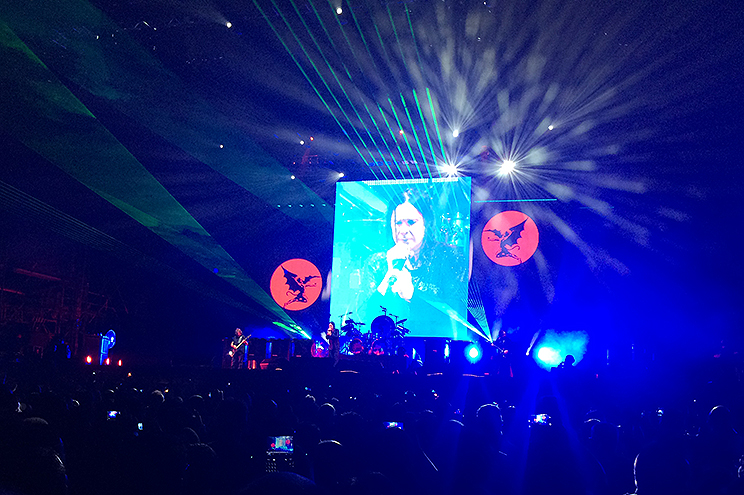 Ozzy was his usual self but played for over 2 hours in heat and humidity and still had energy left at the end. He certainly had more stamina that some in the crowd who were much younger - me included.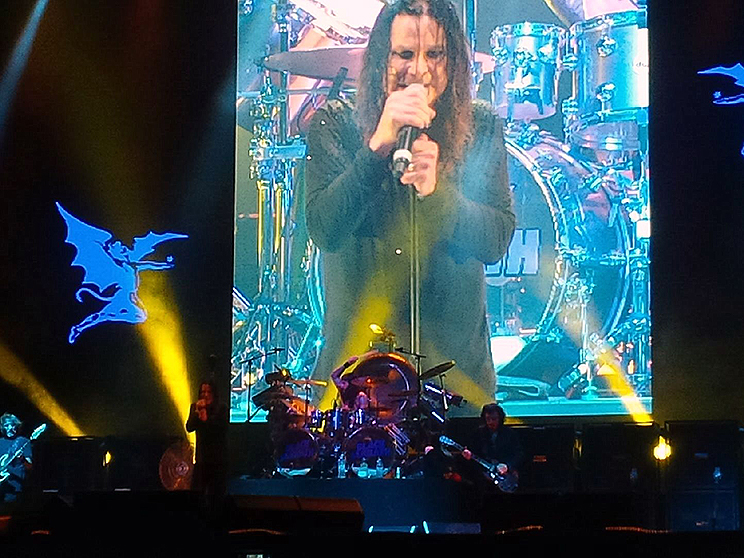 We stayed at the Viceroy Hotel, which was a short walk from the concert venue. Much easier than sitting in traffic for two hours while the stadium area clears. Within 30 minutes we were on a roof top bar sipping cold beers and looking forward to a good night's sleep. Very civilised.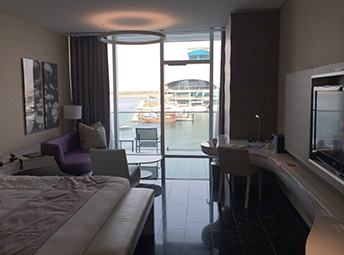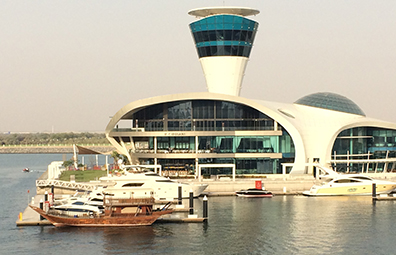 Viceroy Hotel, Yas Island.
Malta June 2014 - Visiting Family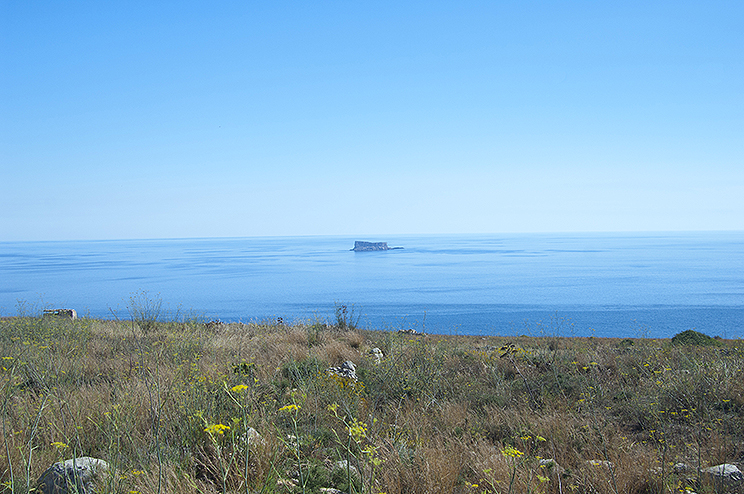 Maltese Coast
Time to visit sister 3/4 and her family who are still living in Malta. I managed to coincide it with a visit by my parents so was able to catch-up in a lovely leisurely, holiday atmosphere.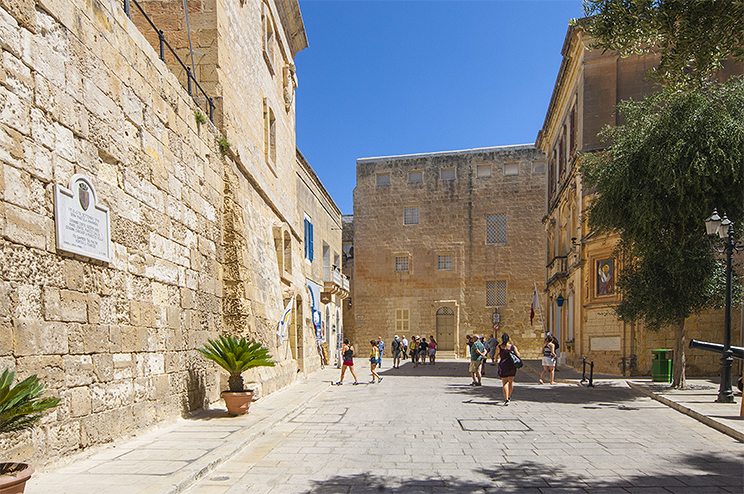 Mdina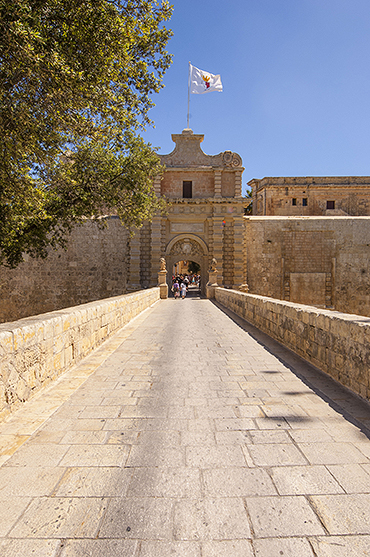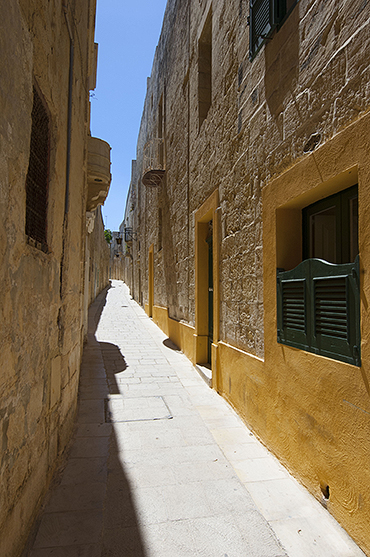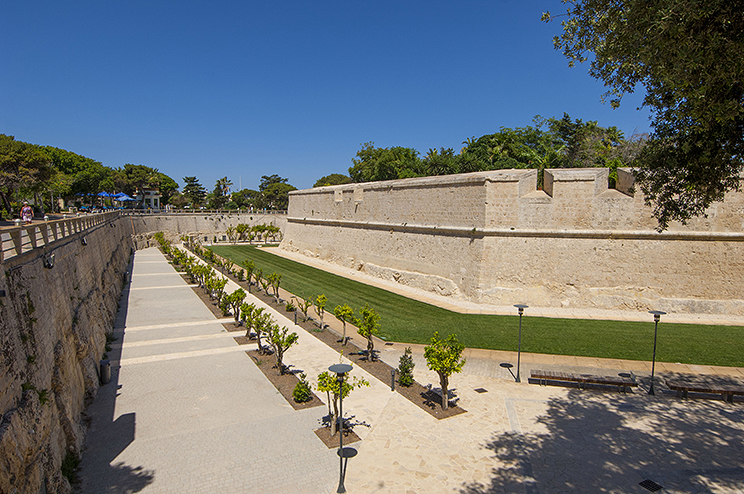 Mdina - Scenes from Game of Thrones were shot here.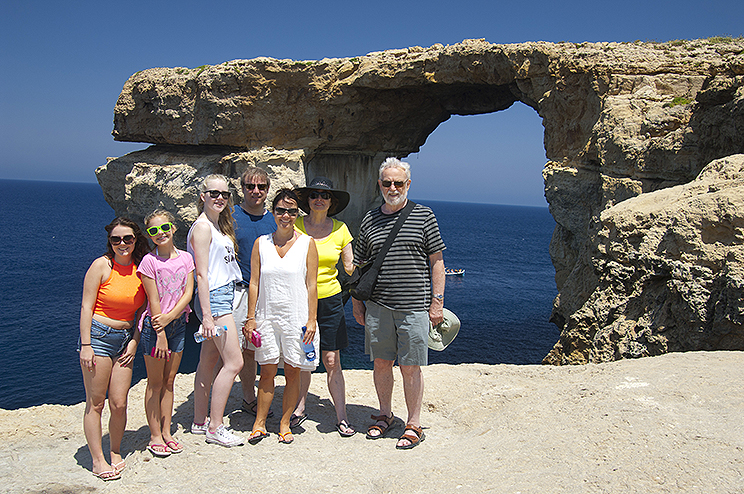 Azure Window, Gozo.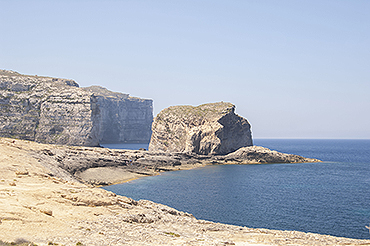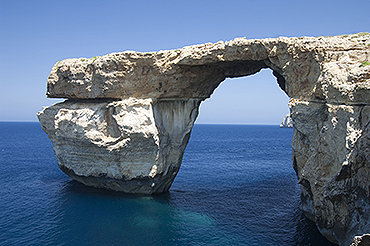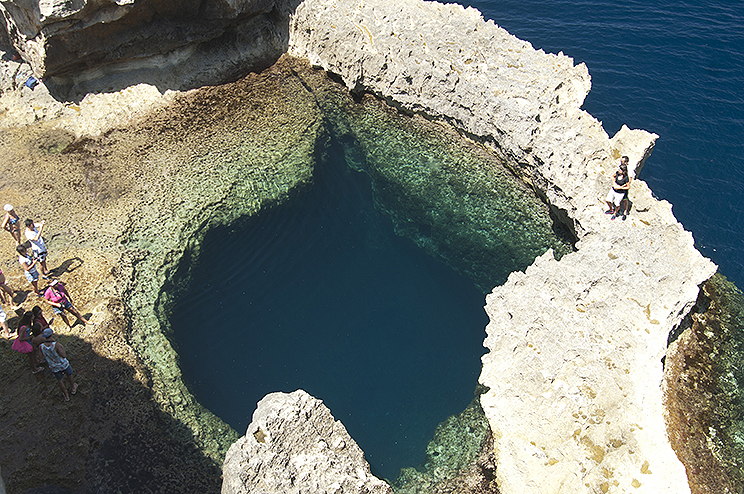 Pool near Azure Window, Gozo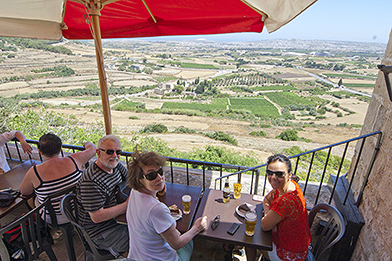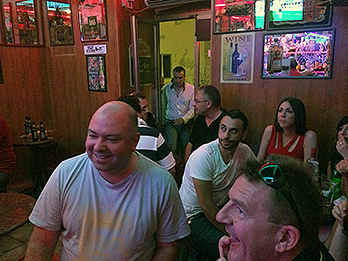 Mdina mid-morning beer and cake break Watching England get knocked out of World Cup.
We were able to watch the disastrous conclusion to England's FIFA World Cup campaign in the hospitable surrounds of The Grasshopper Bar in Lija. The humiliation of early exit was mitigated with large quantities of local beer and the constant stream of excellent free bar snacks, which included local snails, local cheese, spring rolls, chicken nuggets and pizza slices. No need for an evening meal when drinking here. Anyway, this summer England's cricket team lost all three versions of cricket at home to Sri Lanka and the Rugby team lost 3 nil in New Zealand. I don't give Britain's Andy Murray must hope in Wimbledon on this performance.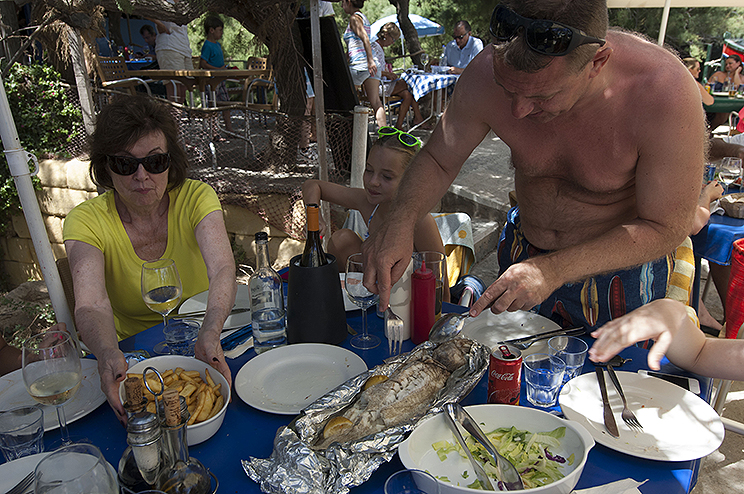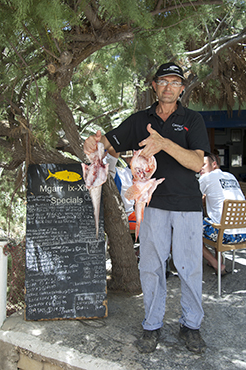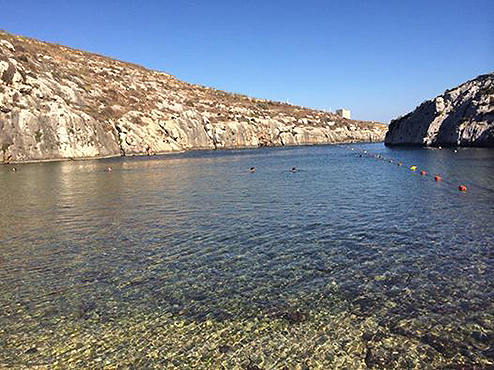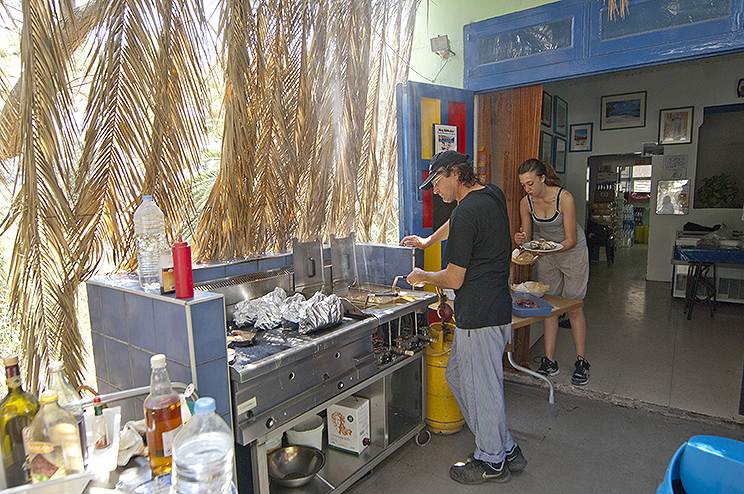 Lunch, Mgarr Ix-xini Kiosk (restaurant) Gozo
A couple of Ferry trips to Gozo for the day led us to spend two long, lazy, boozy lunches at Mgarr Ix-xini Kiosk (restaurant). Fresh fish, mussels, squid, octopus all beautifully and simply cooked on a barbecue and served with salad, chips and copious quantities of local and Italian wine. Brilliant way to wile away a Sunday with family.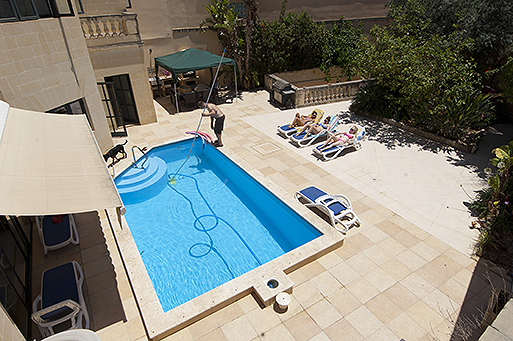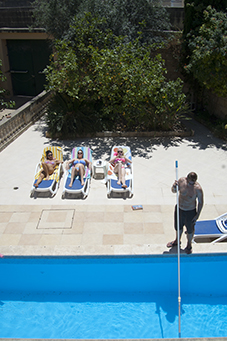 The Chappells at home and at leisure (well some of them...).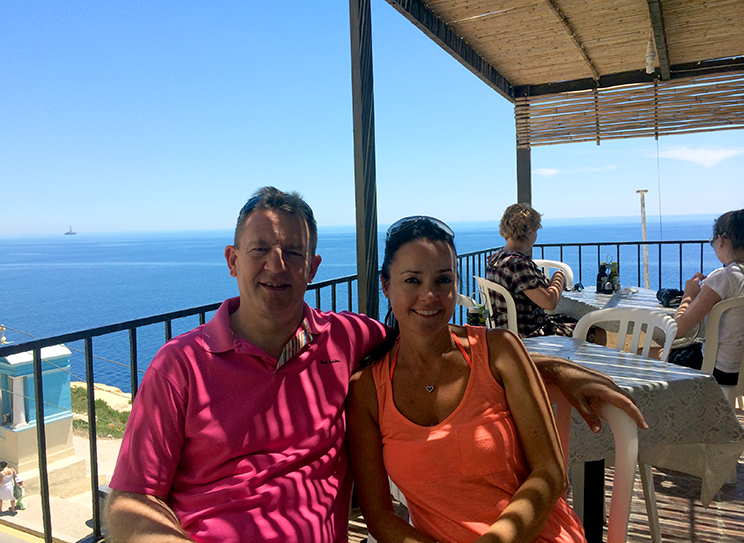 Vicky and Stuart, Malta.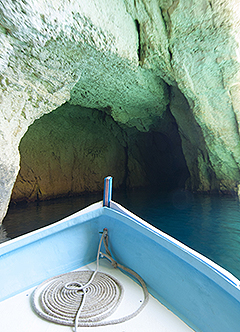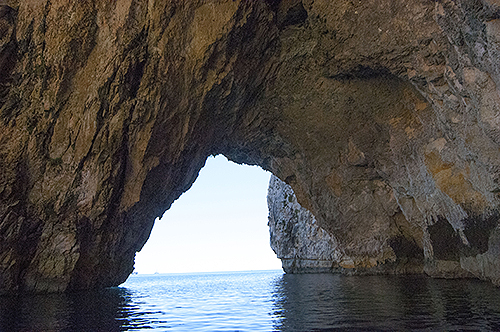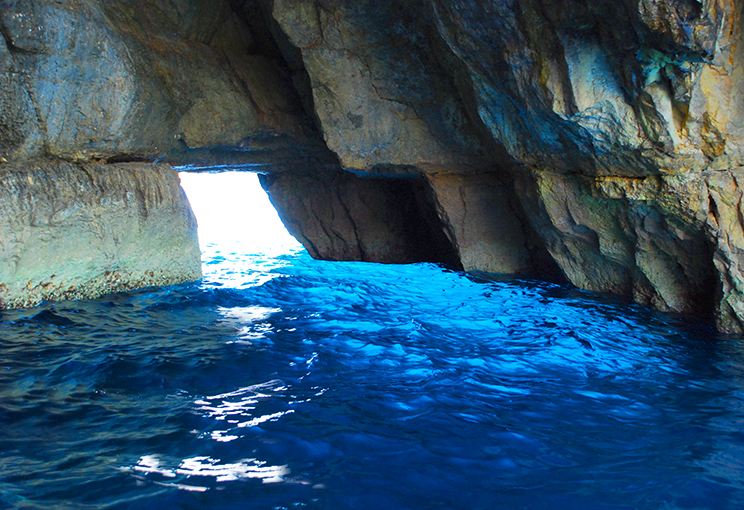 Boat Trip to Blue Grotto, Malta.
Oslo - July 2014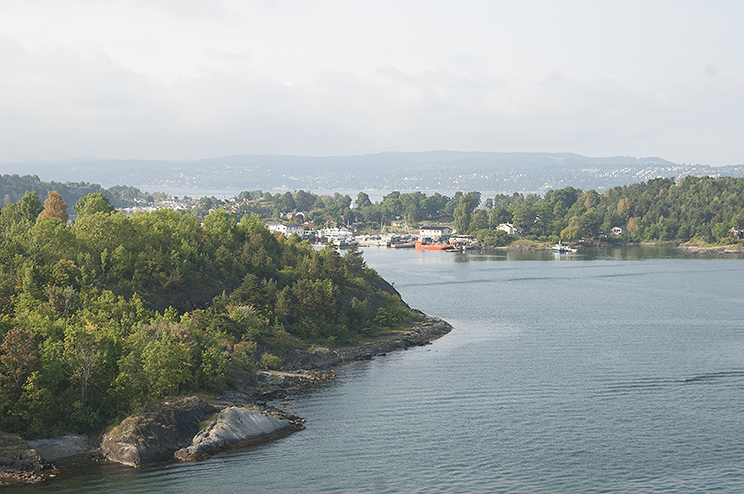 Oslo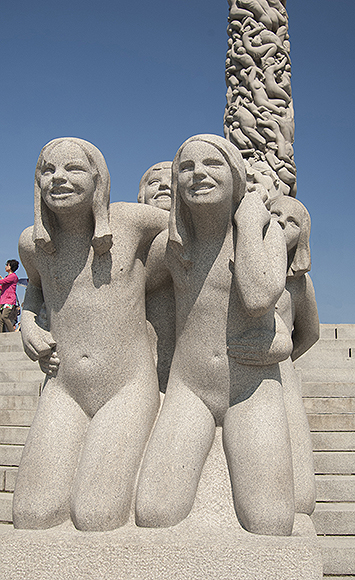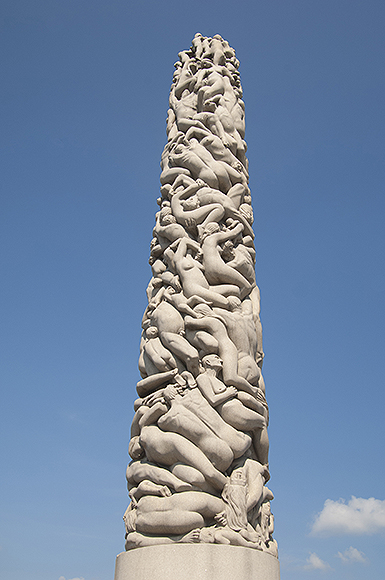 The Vigelandsparken Sculpture Park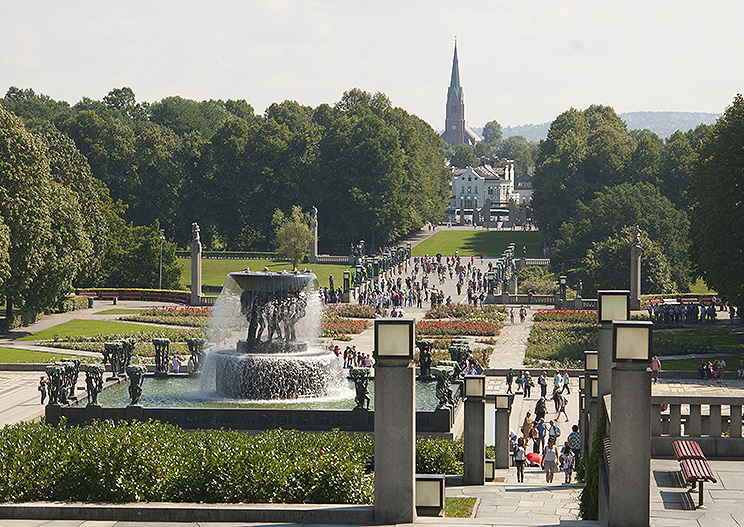 The Vigelandsparken Sculpture Park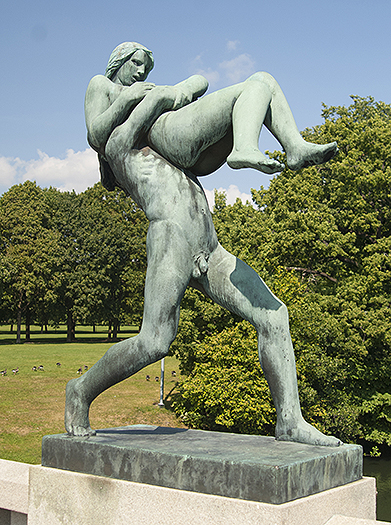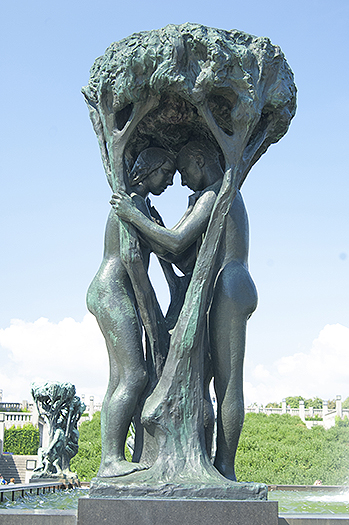 The Vigelandsparken Sculpture Park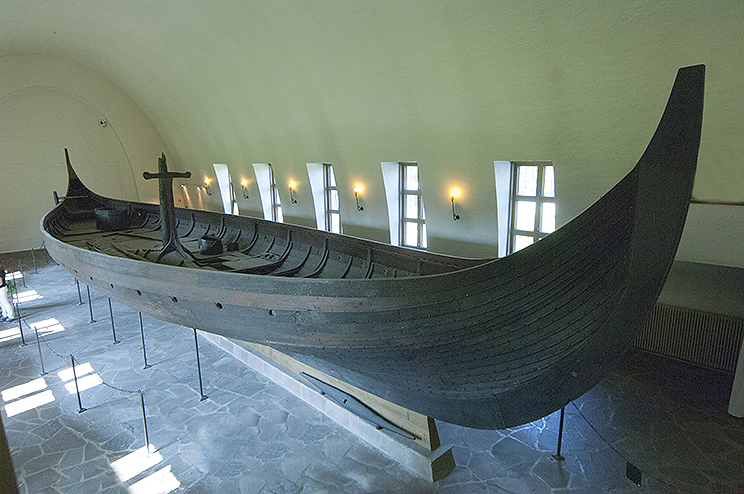 Oslo Viking Museum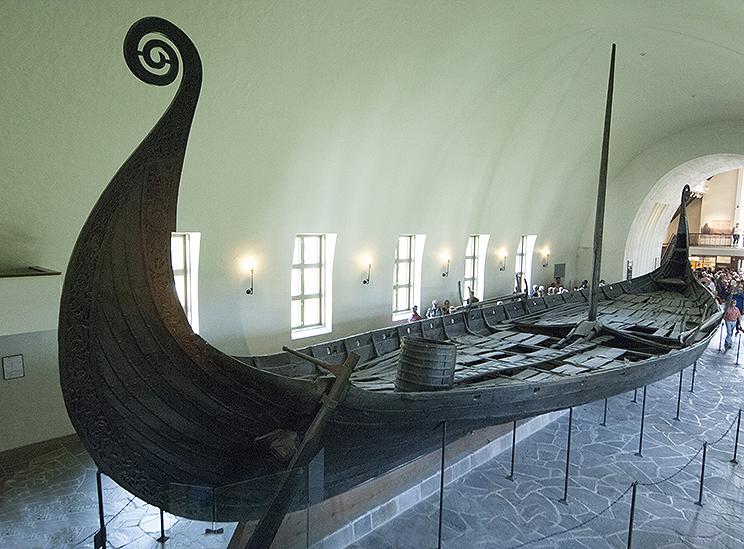 Oslo Viking Museum
The Viking Ship Museum houses the four Viking ship burials from the Oslo Fjord area. All four were excavated between 1854 and 1904. The ships were built in between in the 9th Century AD. I cannot imagine crossing The North Sea in any of these vessels.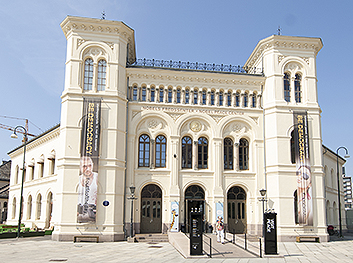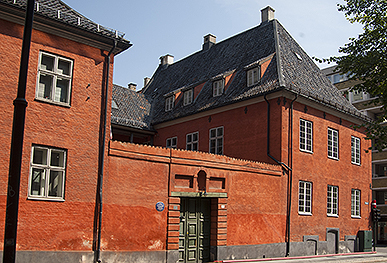 Nobel Peace Centre Oslo
The Nobel Peace Centre presents the Nobel Peace Prize laureates and their work, in addition to telling the story of Alfred Nobel and the other Nobel prizes. It is located in the former Oslo Vestbanestasjon (Oslo West railway station) building dating from 1872, which ceased to be used as a railway station in 1989. British architect David Adjaye is responsible for the Centre's creative design, including its colour schemes.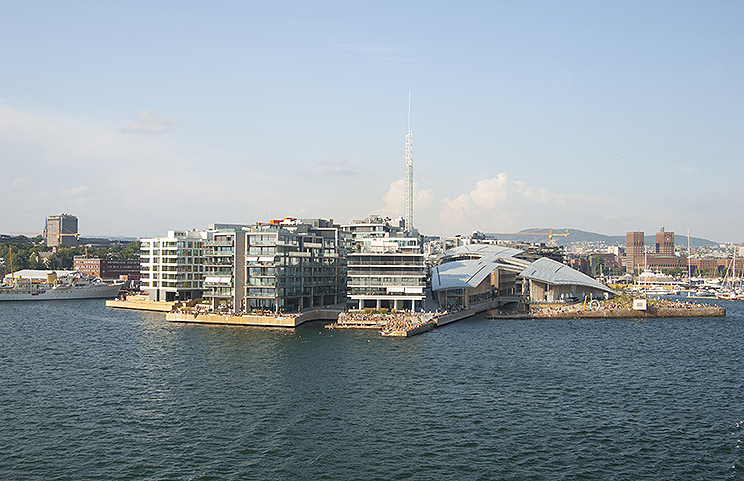 Oslo
Whilst in Oslo we were looking forward to seeing Munch's iconic painting The Scream (Skrik). We expended considerable effort to get to the museum only to find it was inexplicably closed on a Monday - despite being the height of the tourist season.
Gothenburg - July 2014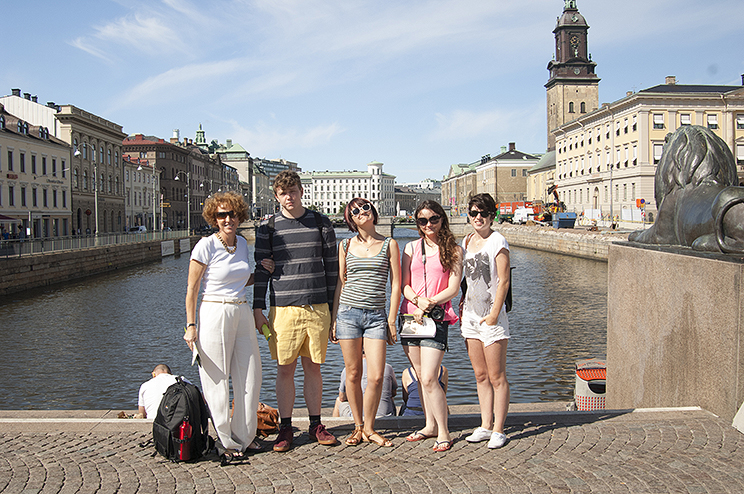 Gothenburg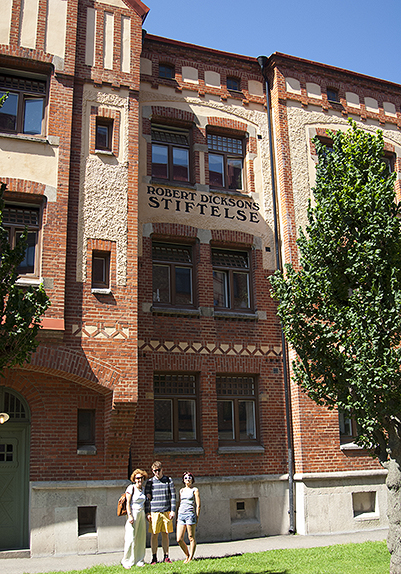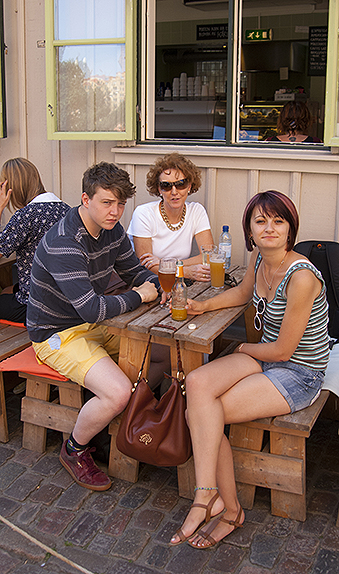 Gothenburg
Gothenburg seemed typically Scandinavian - friendly, socially responsible, politically equal, racially homogeneous, well ordered, clean and utterly boring. It was however attractive to look at and the locals were lovely. A glass of beer (not even a pint) was over £7.50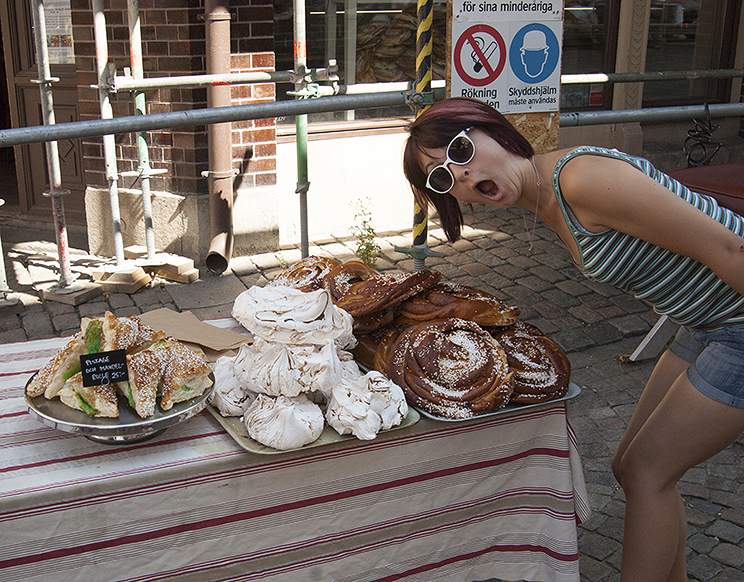 Gothenburg Food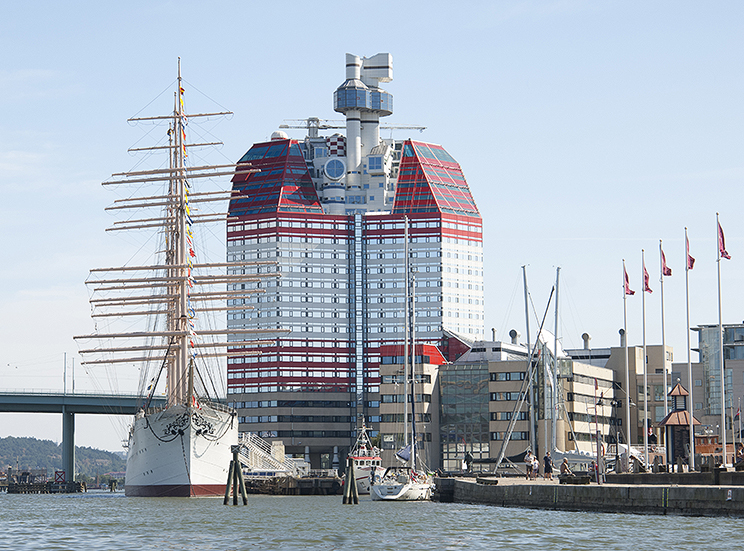 Gothenburg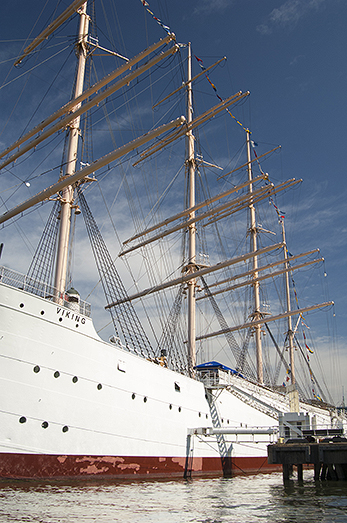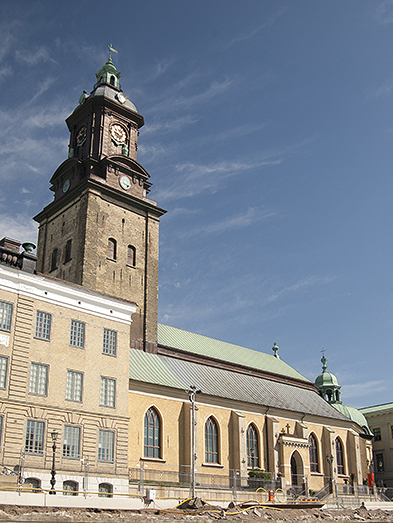 Gothenburg
This beautiful sail boat is now trapped in Gothenburg Harbour as it cannot now pass under their newly built bridge.
Gothenburg
Tallinn - July 2014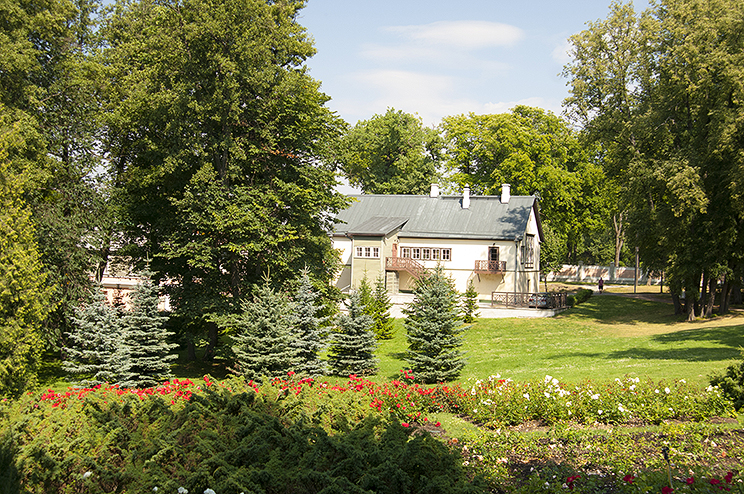 Tallinn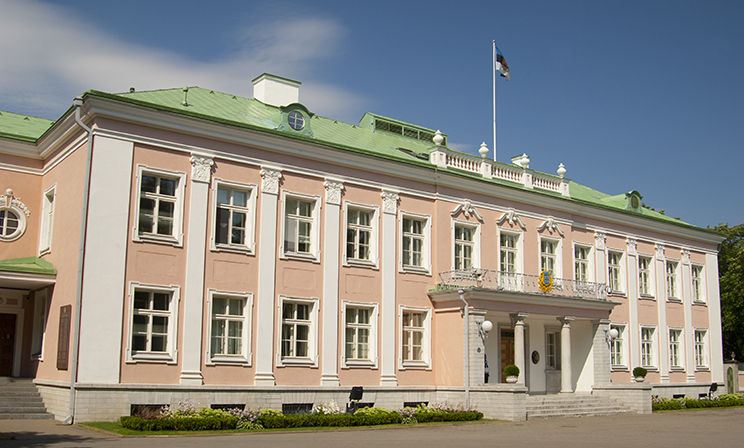 Presidential Palace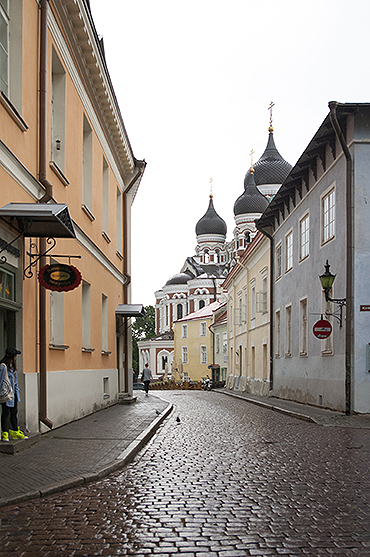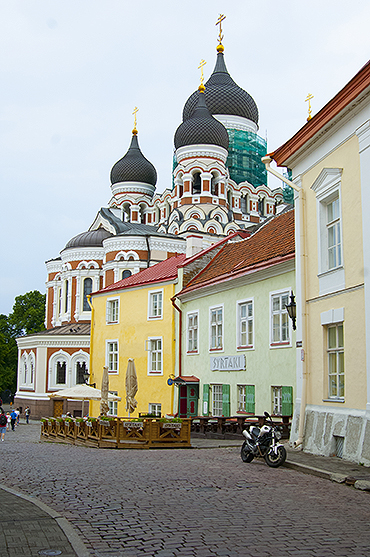 Tallinn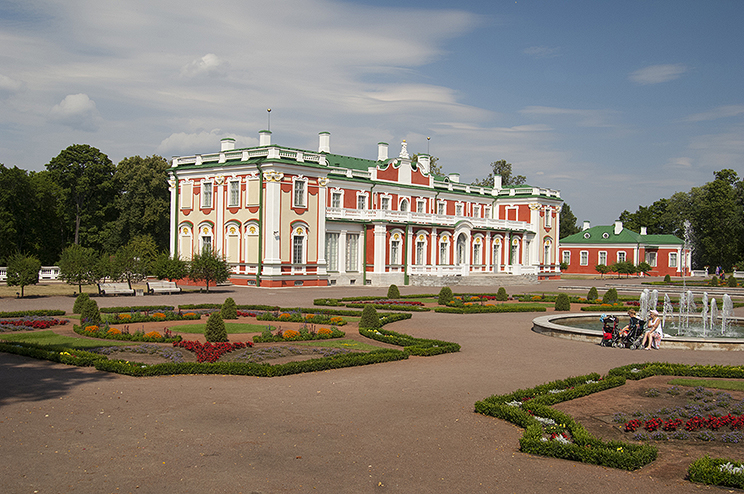 Kadriorg Palace Tallinn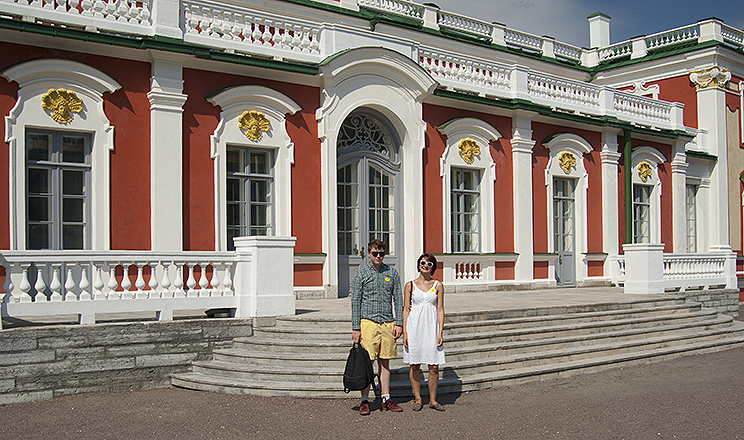 Kadriorg Palace Tallinn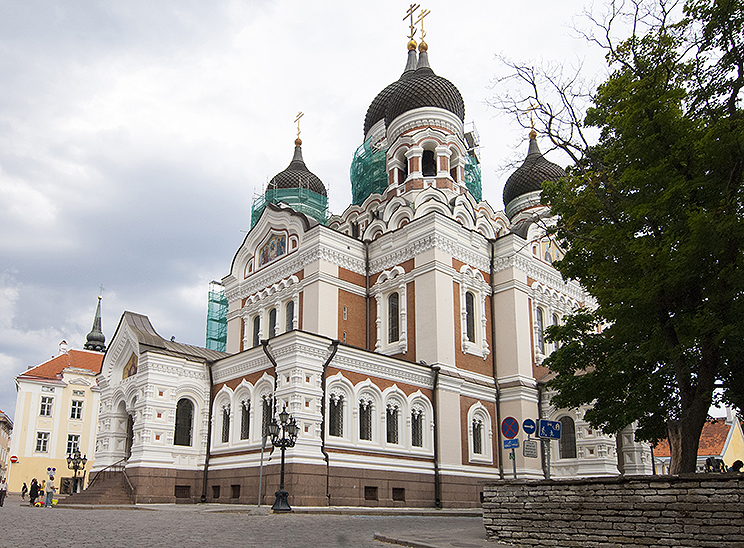 Tallinn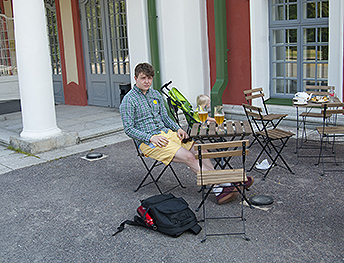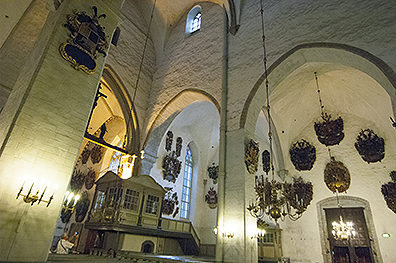 Tallinn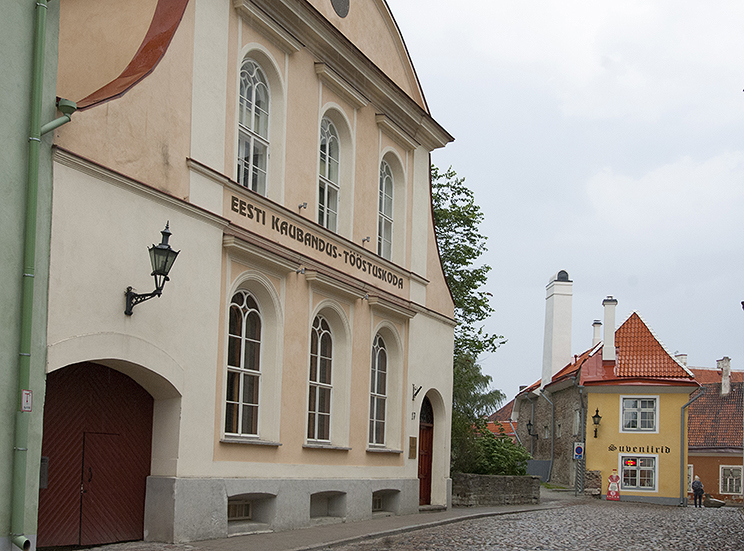 Tallinn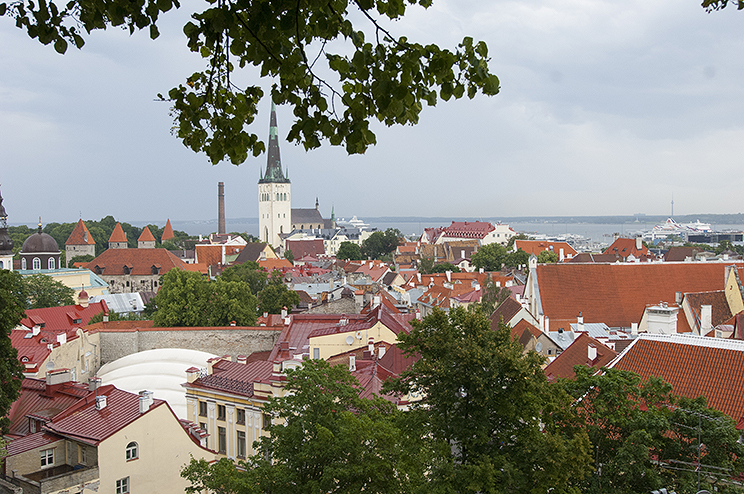 Tallinn
St. Petersburg (revisited) - August 2014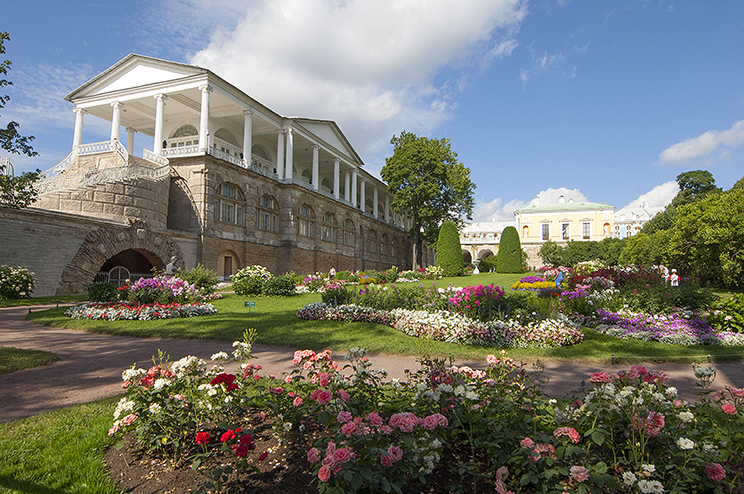 The Catherine Palace Grounds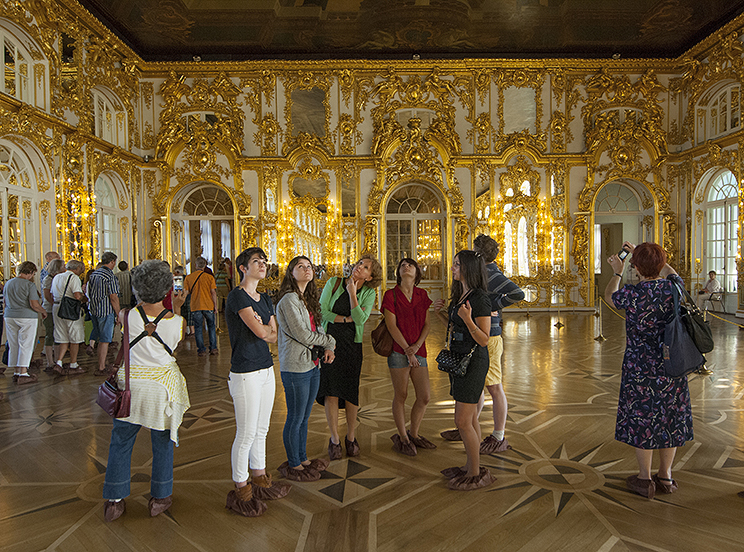 The Catherine Palace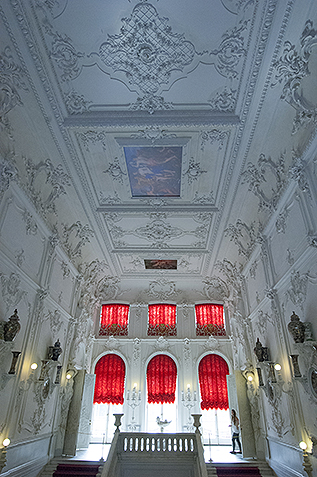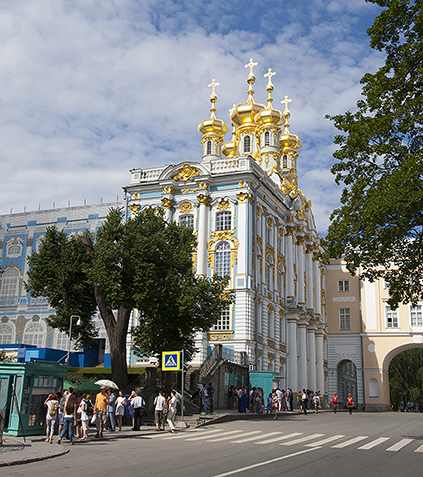 The Catherine Palace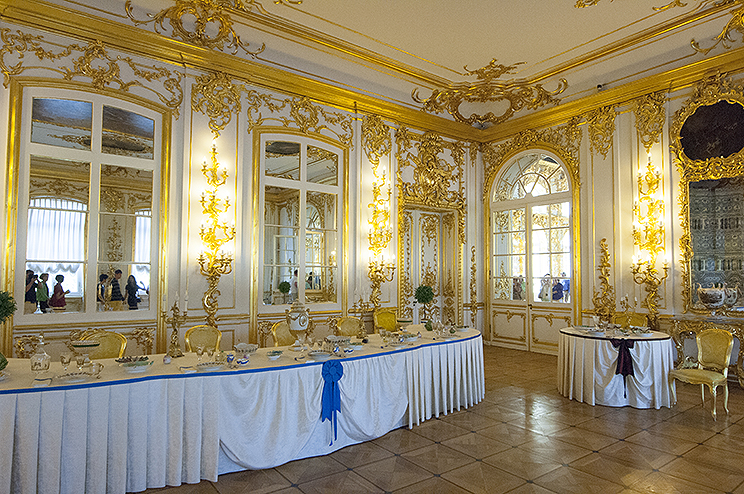 The Catherine Palace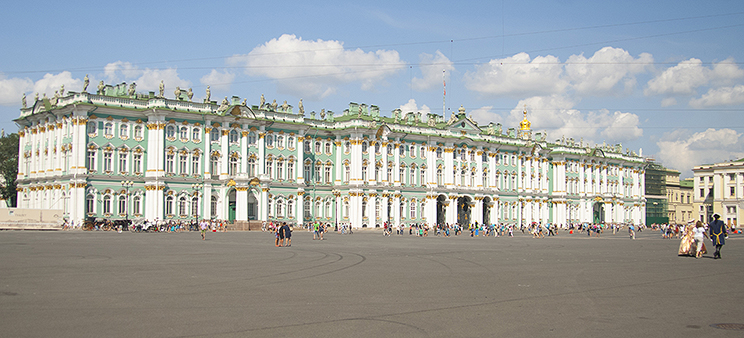 The Hermitage
St. Petersburg is such an amazing and cultured city it was a pleasure to have another chance to look around since our last trip in 2011. I could spend a month alone in The Hermitage.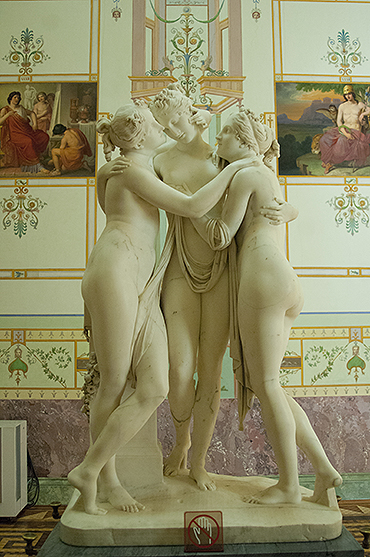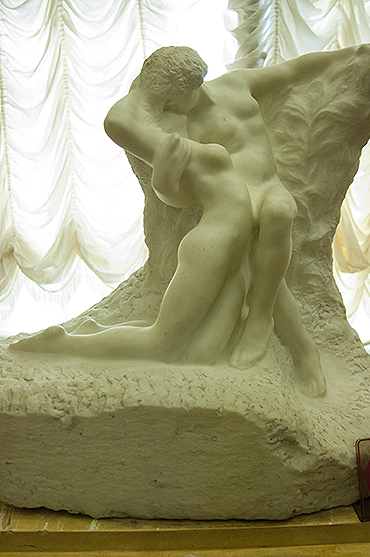 The Hermitage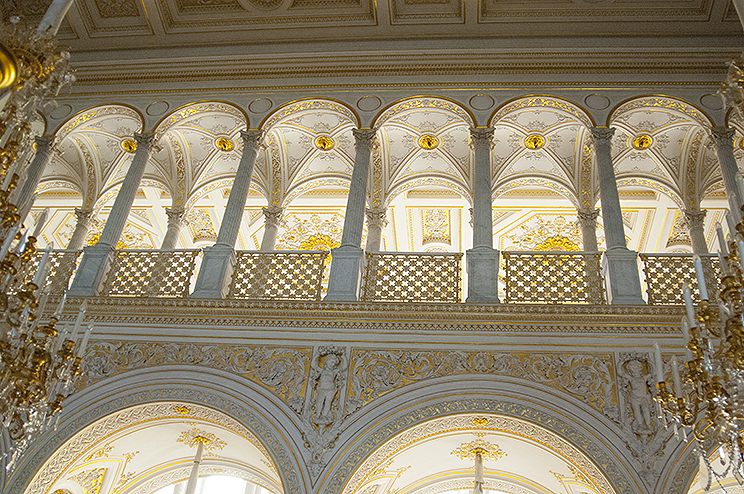 The Hermitage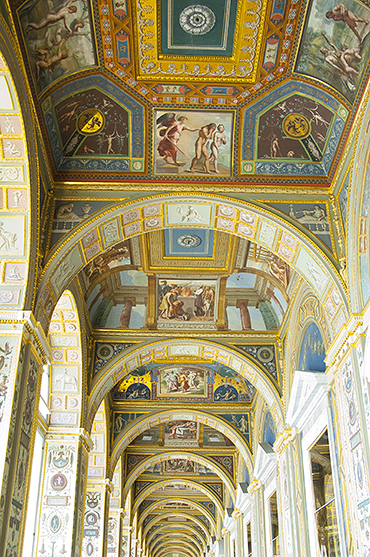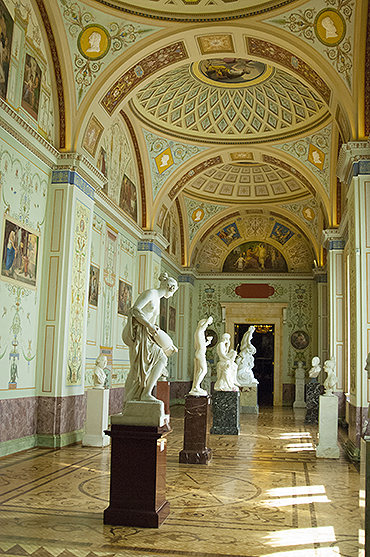 The Hermitage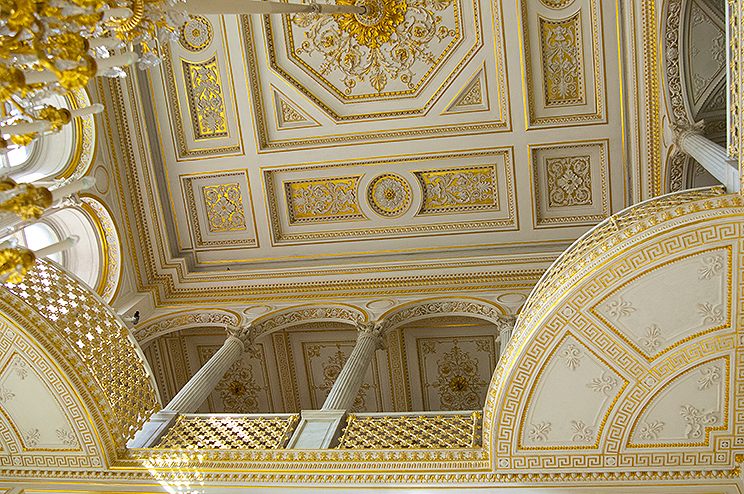 The Hermitage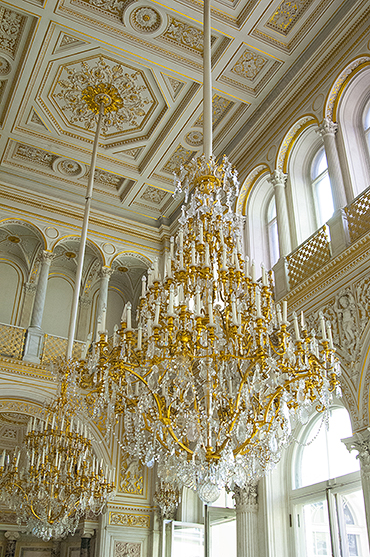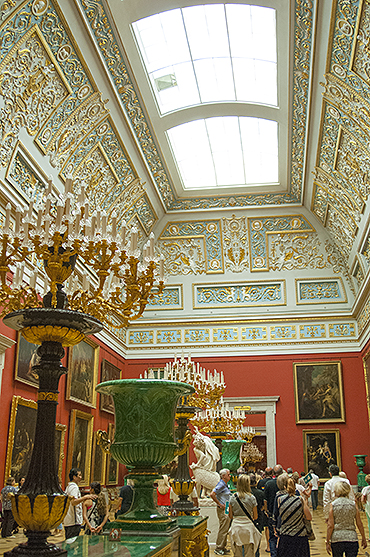 The Hermitage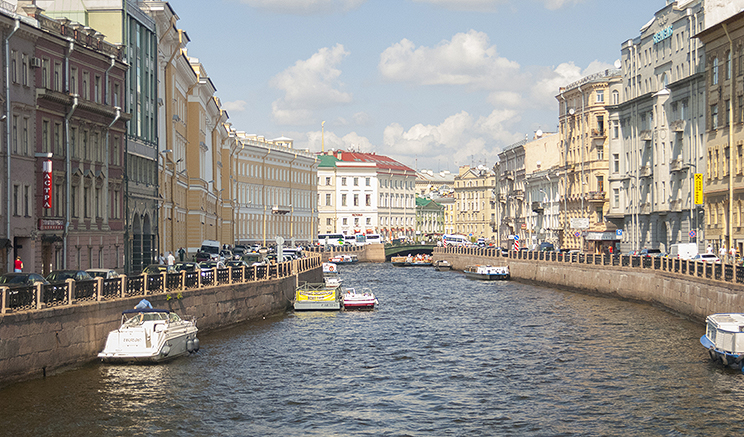 St. Petersburg

Sausage, Mash and Beer. Could be Germany or England. Actually this is also a local delicacy in St. Petersburg.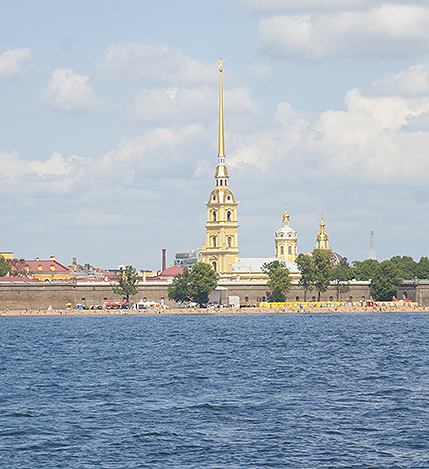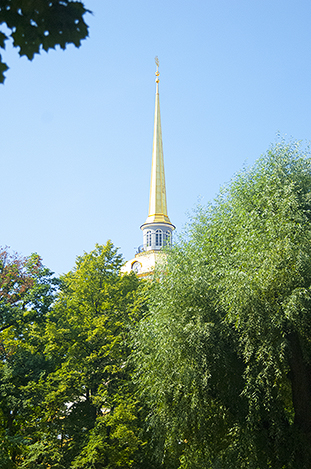 The Peter and Paul Cathedral St. Petersburg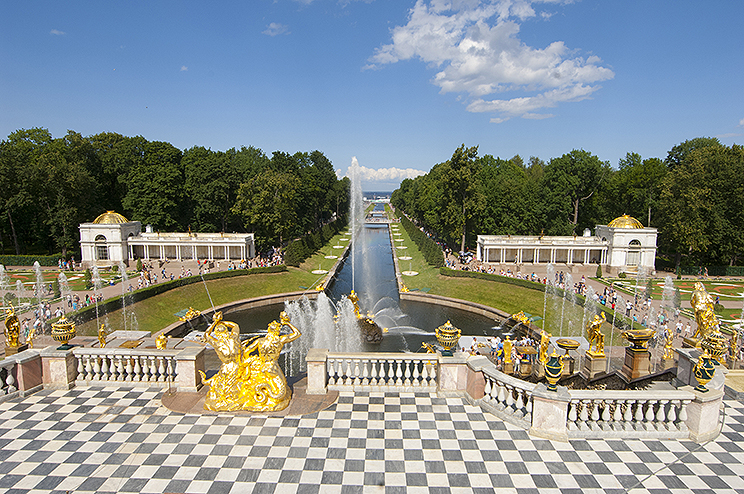 The Peterhof Palace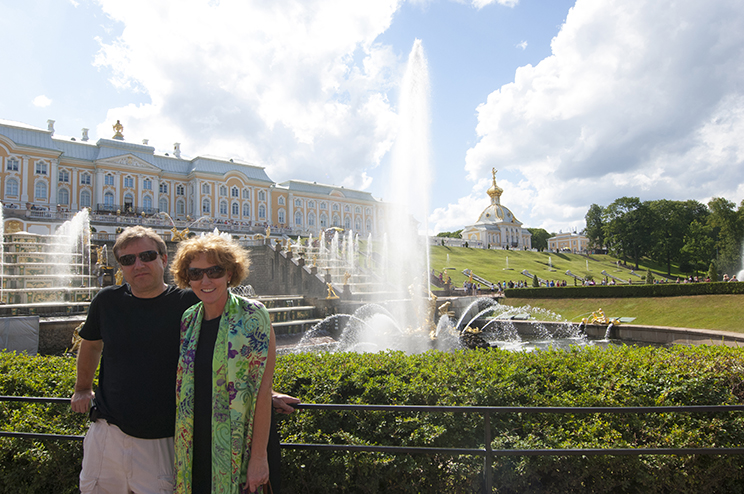 The Peterhof Palace
At Sea - July and August 2014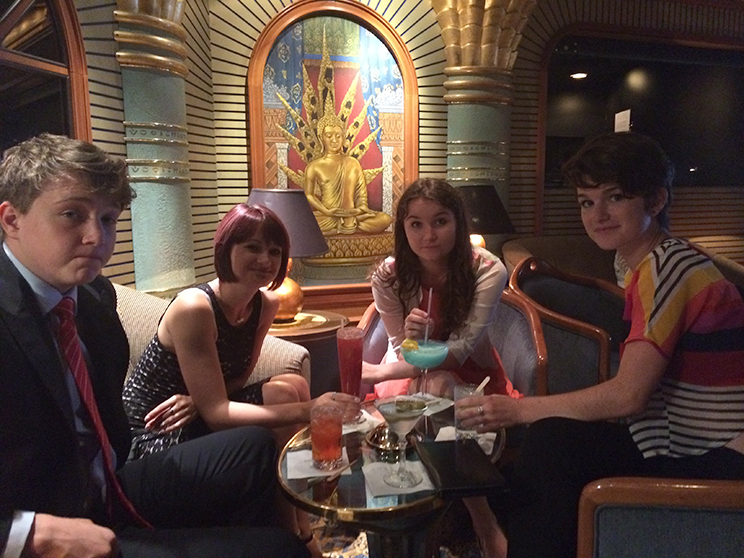 Cocktail Hour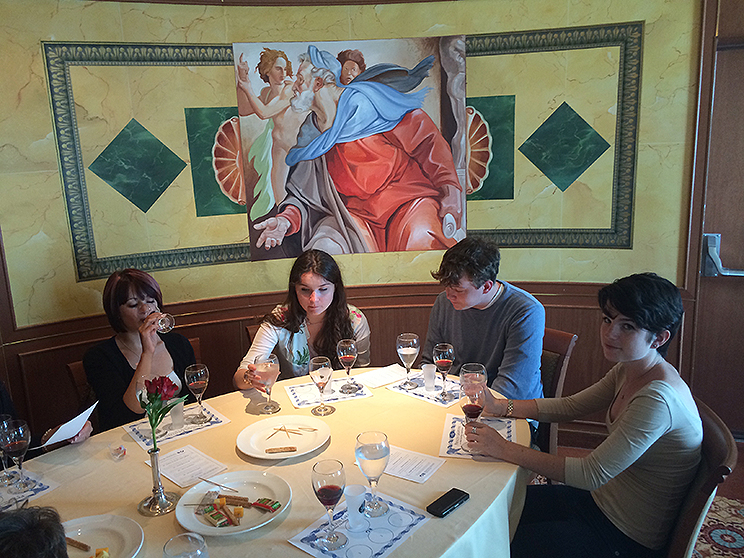 Wine Tasting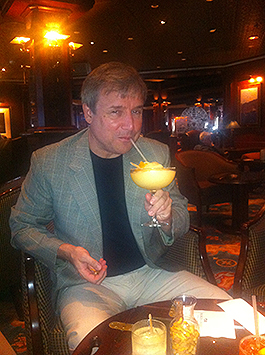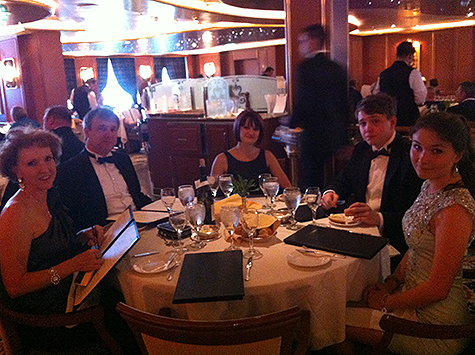 Cocktails and Dinner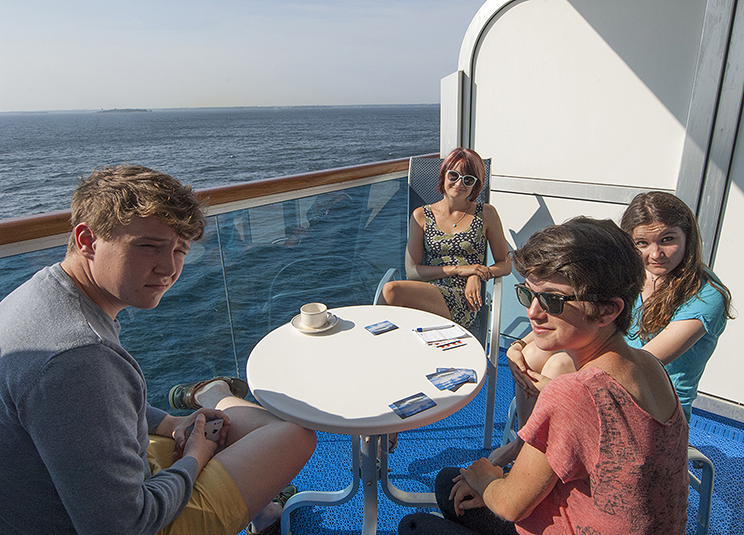 A game of cards at sea
Helsinki - August 2014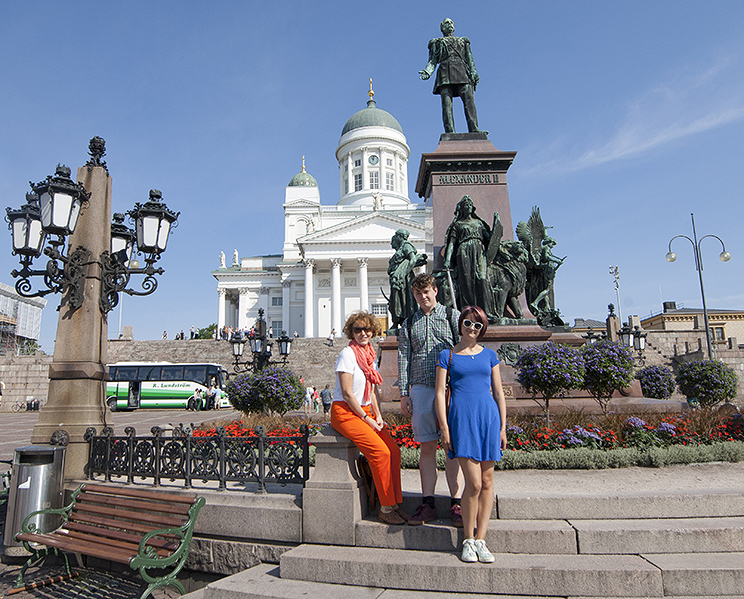 Helsinki
It was a pleasure to show my family and their friends Helsinki. I was last here on business in 2012. We spent a very relaxed day with warm weather, typical Scandinavian atmosphere and a very pleasant hour long walk along the sea front.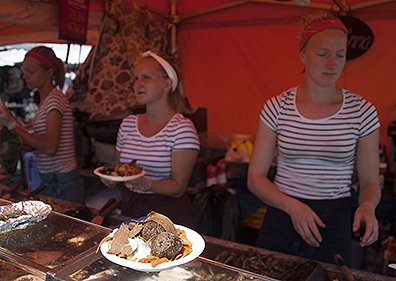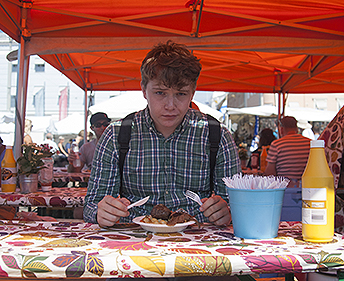 Reindeer Meat Balls at Helsinki Market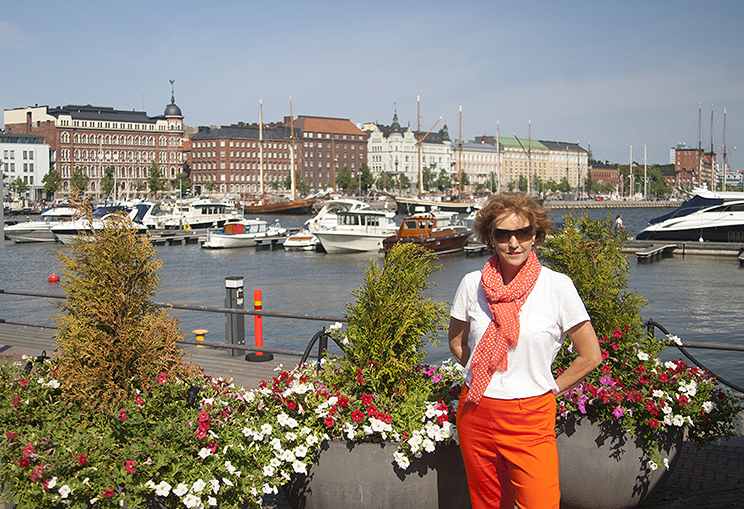 Helsinki
Selfies and Shopping in Helsinki Market.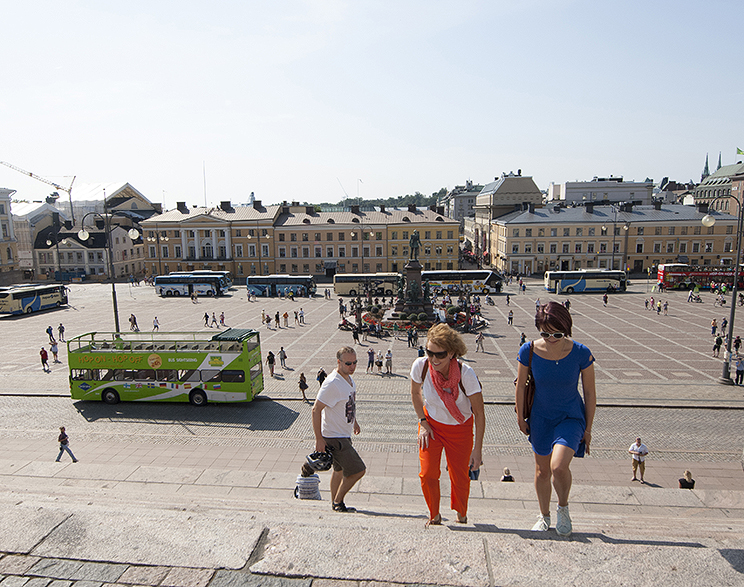 Helsinki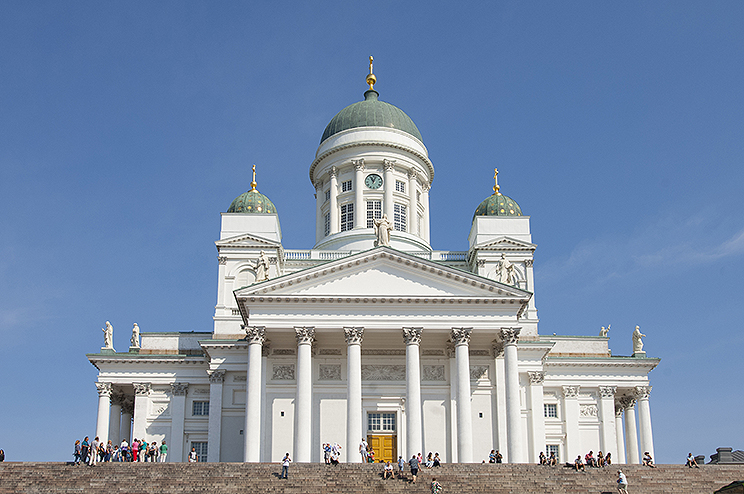 Helsinki
Stockholm - August 2014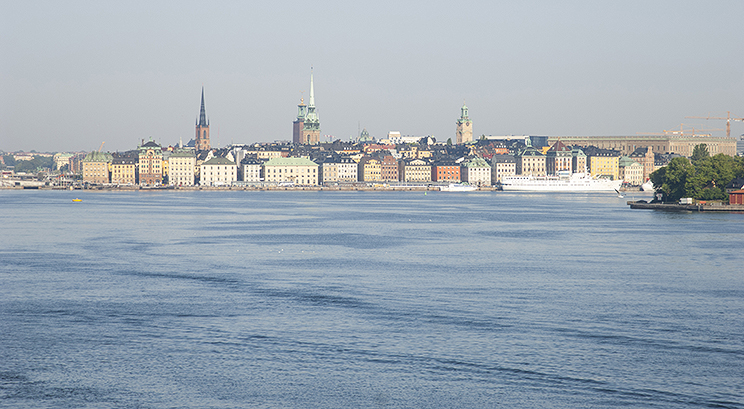 Stockholm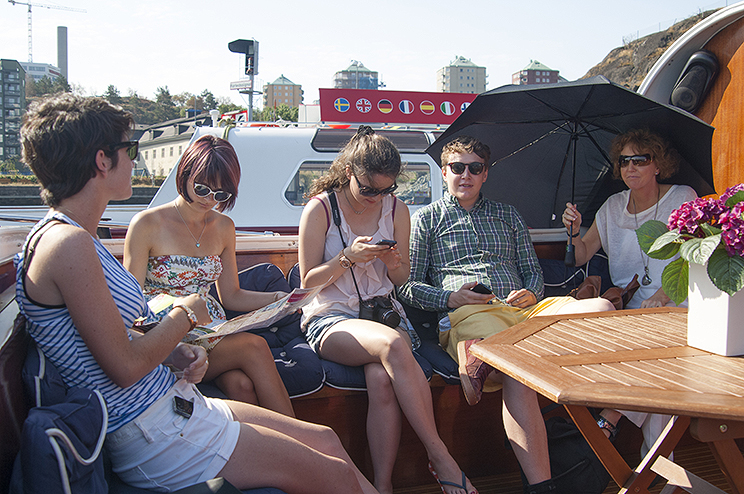 Hop on Hop off Boat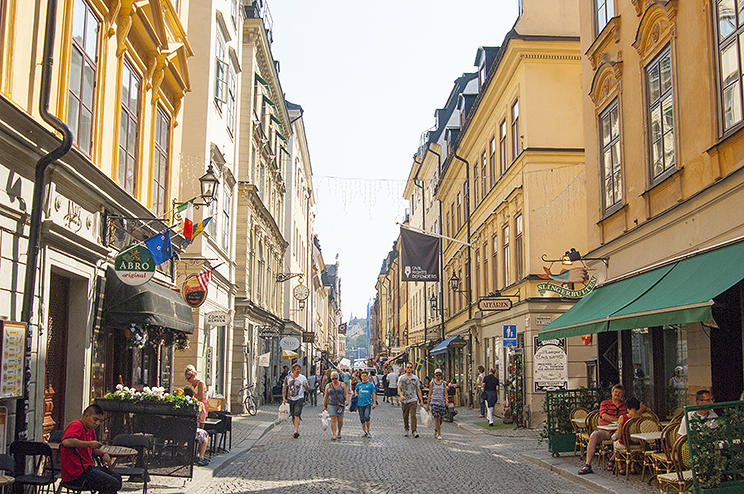 Stockholm Street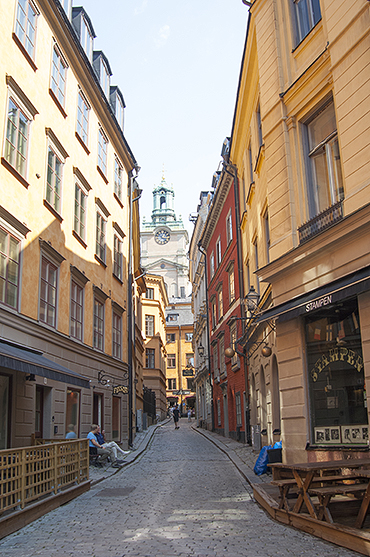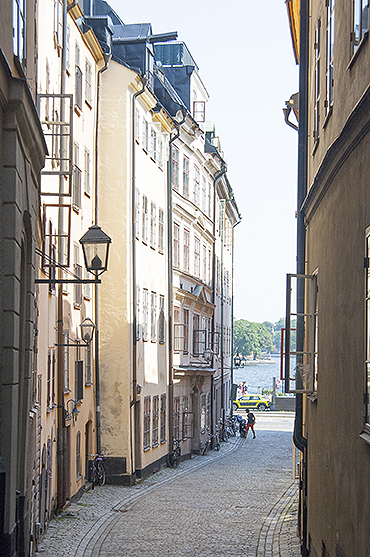 Stockholm Streets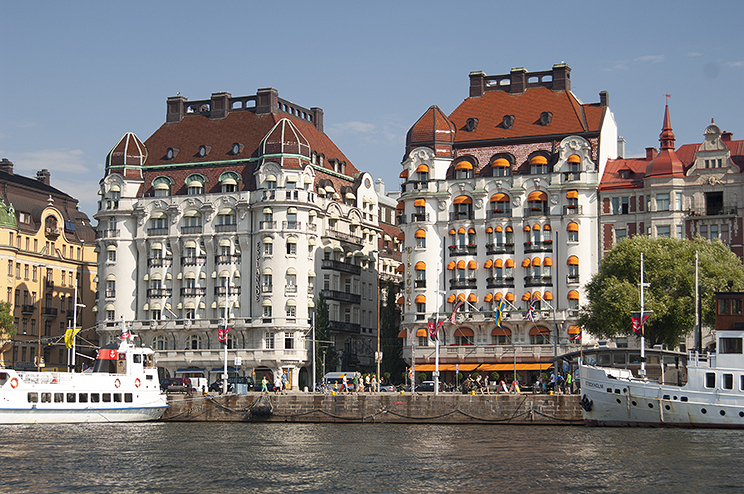 Stockholm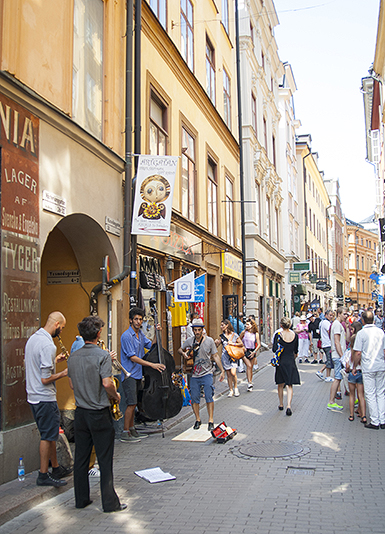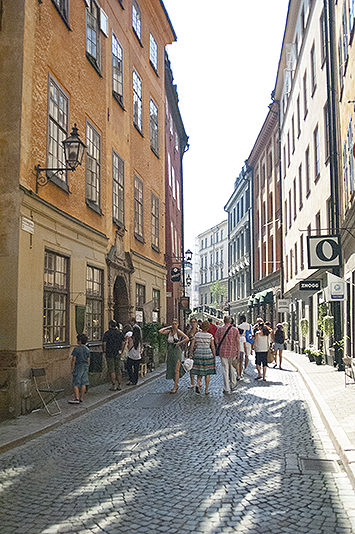 Street Performers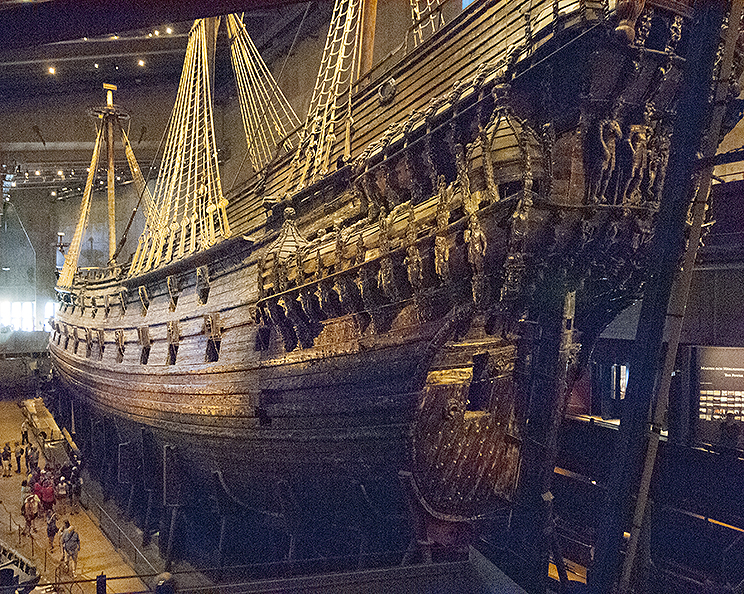 The Vasa
Vasa is a Swedish warship built 1628. The ship foundered and sank after sailing about 1,300 metres into her maiden voyage on 10 August 1628.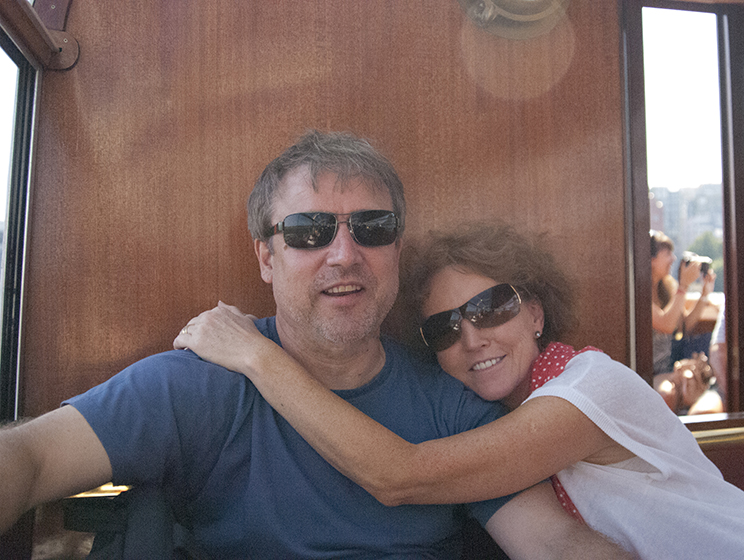 Stockholm Tour Boat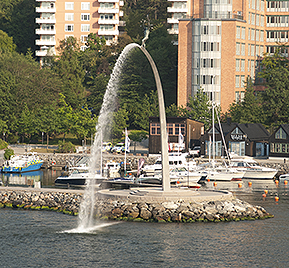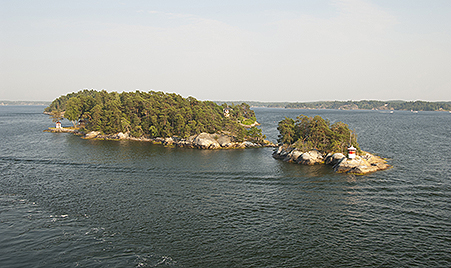 Stockholm Seaway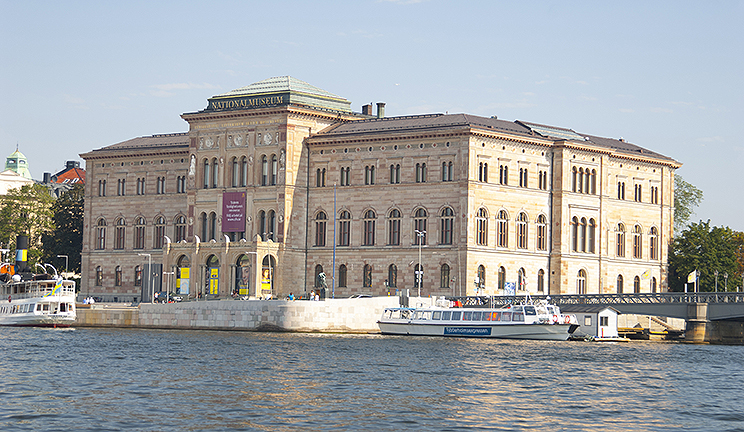 Stockholm National Museum
Copenhagen - August 2014
Copenhagen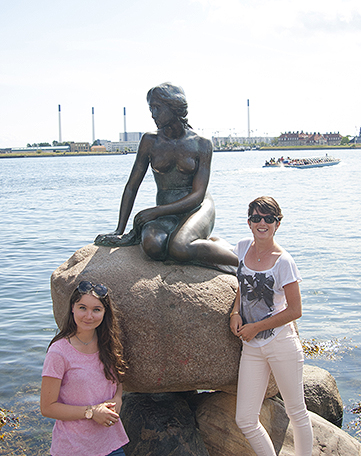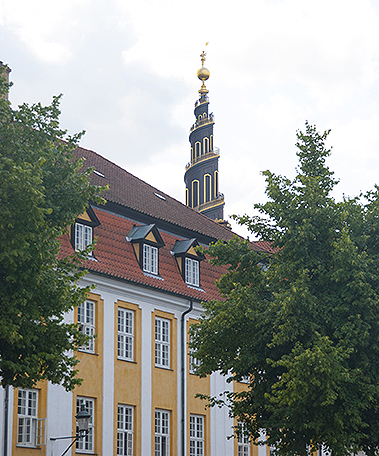 The Little Mermaid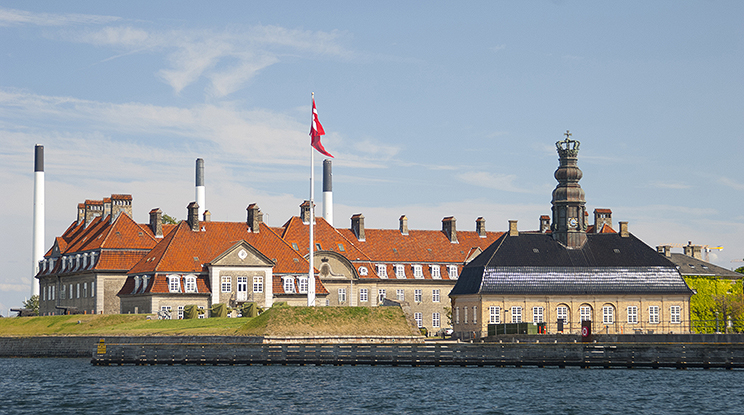 Copenhagen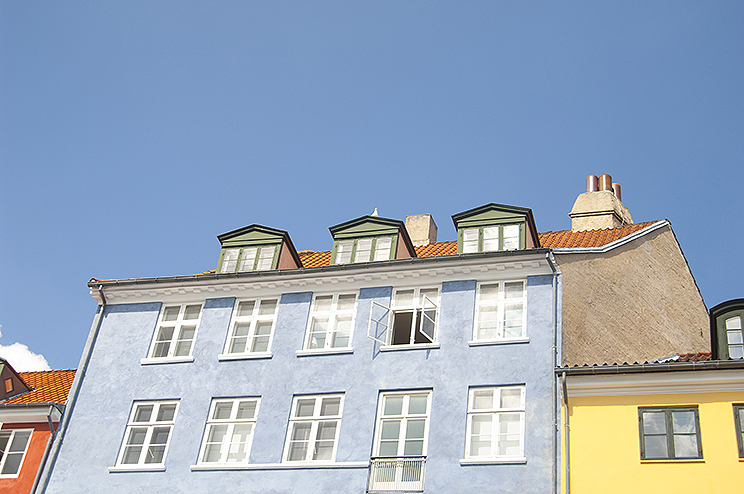 Copenhagen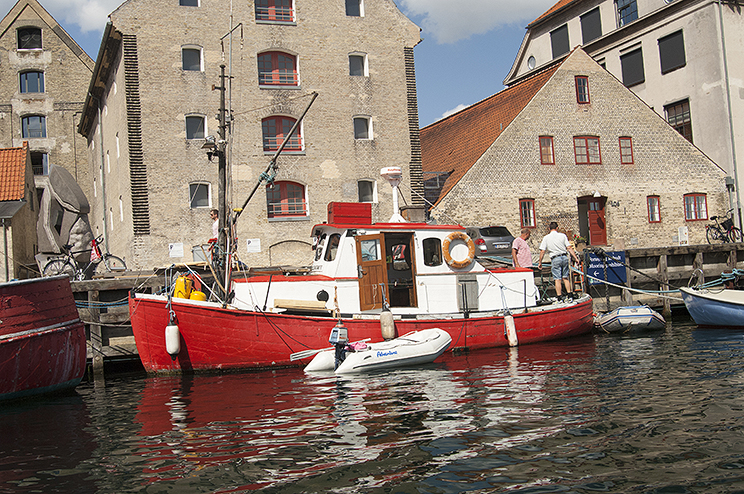 Copenhagen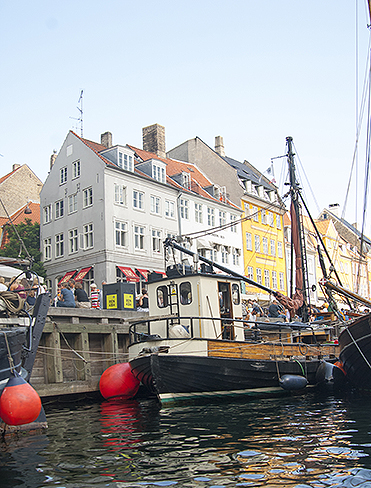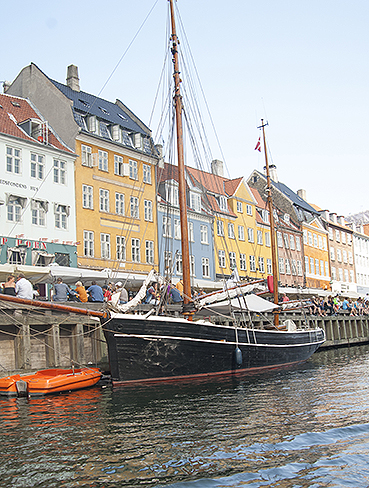 Copenhagen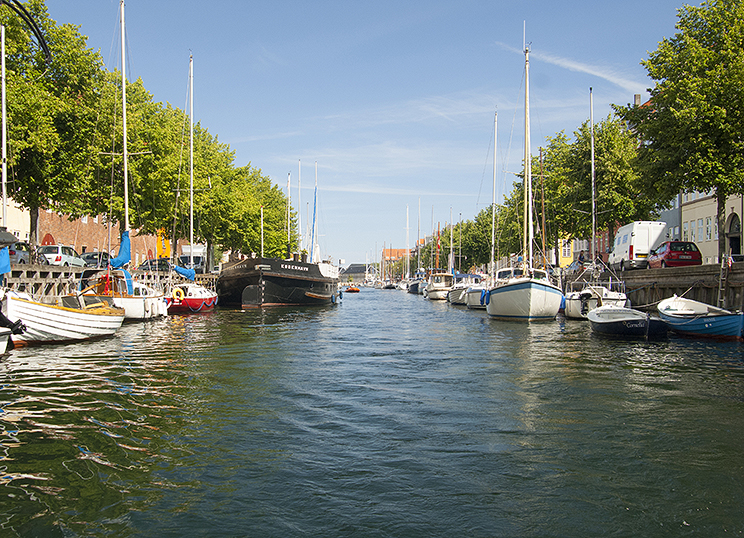 Copenhagen
Bruges - August 2014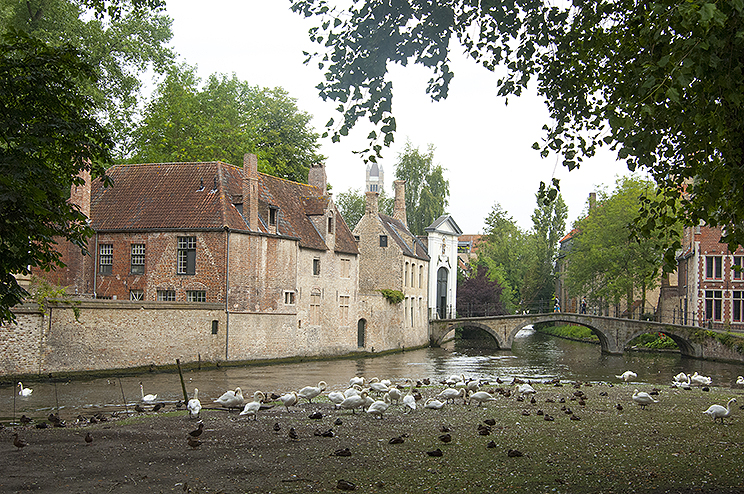 Bruges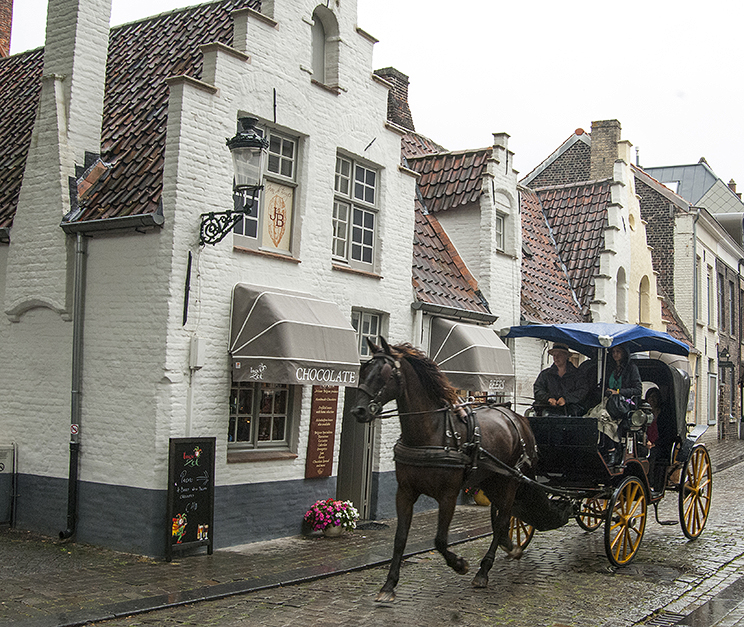 Bruges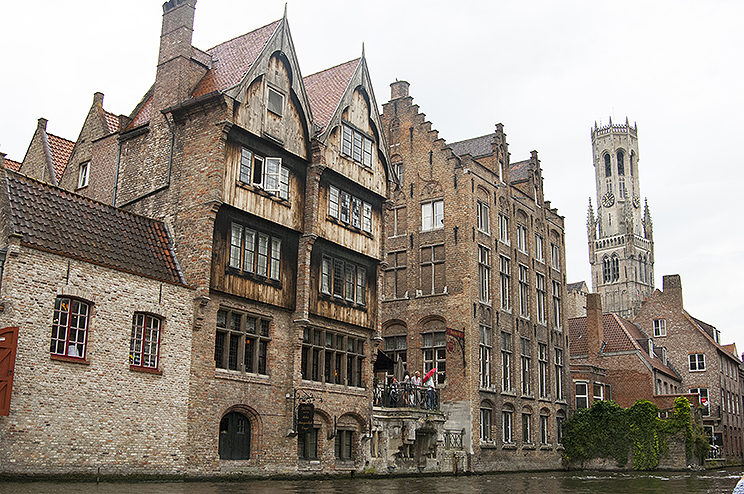 Bruges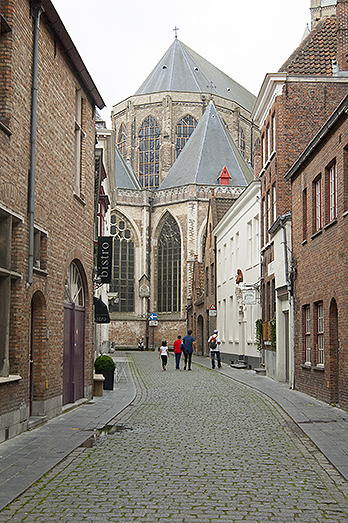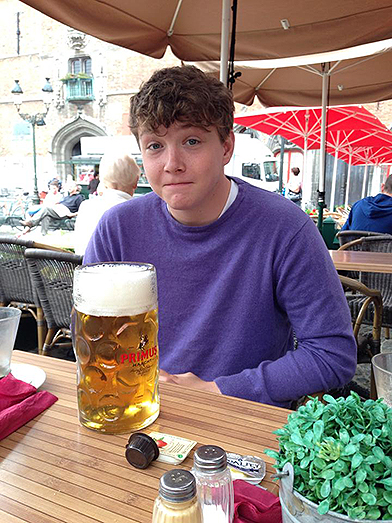 Bruges Edward with a Bruges Beer!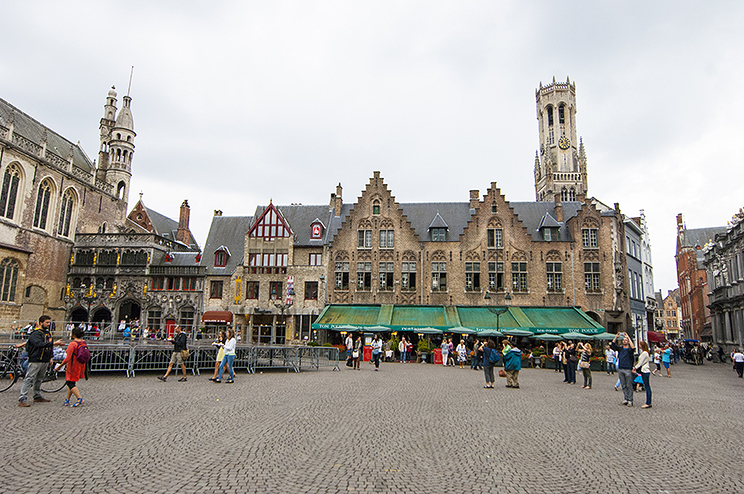 Bruges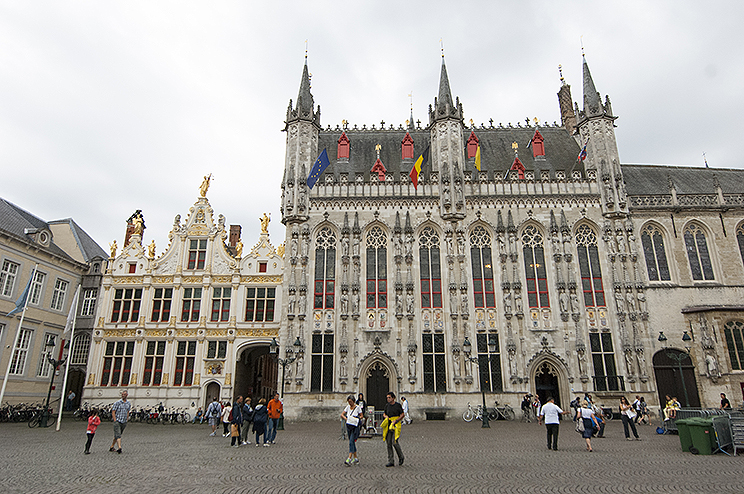 Bruges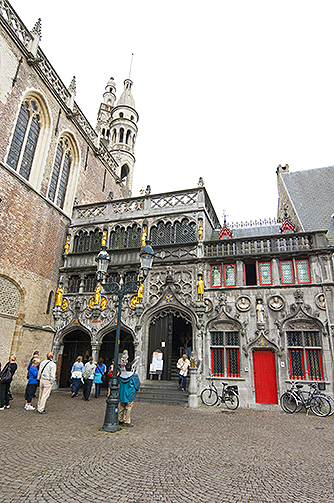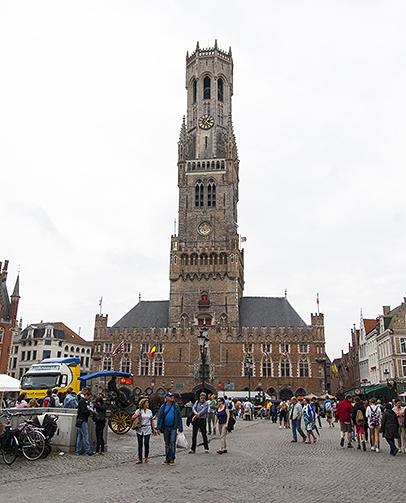 Bruges Belfry of Bruges
I wanted to see Bruges since I saw the excellent film In Bruges (2008) with Brendan Gleeson and Colin Farrell. The city is as beautiful as it looks in the film. We walked up the narrow, steep 366 step staircase to the top of the 83-metre-high Belfry, which leans about a metre to the east. From here we were disappointed to find the view at the top partially obscured by wire mesh. This was presumably placed to stop people doing an impersonation of Brendan Gleeson's character who hilariously fell to his death from the top (the film is a black comedy).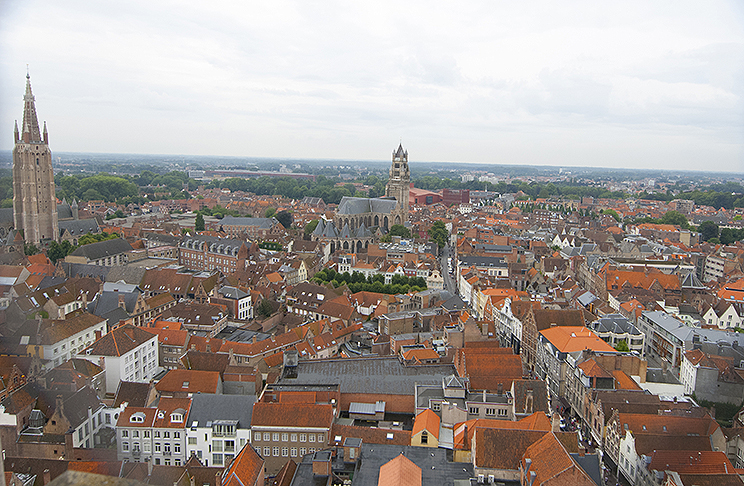 Bruges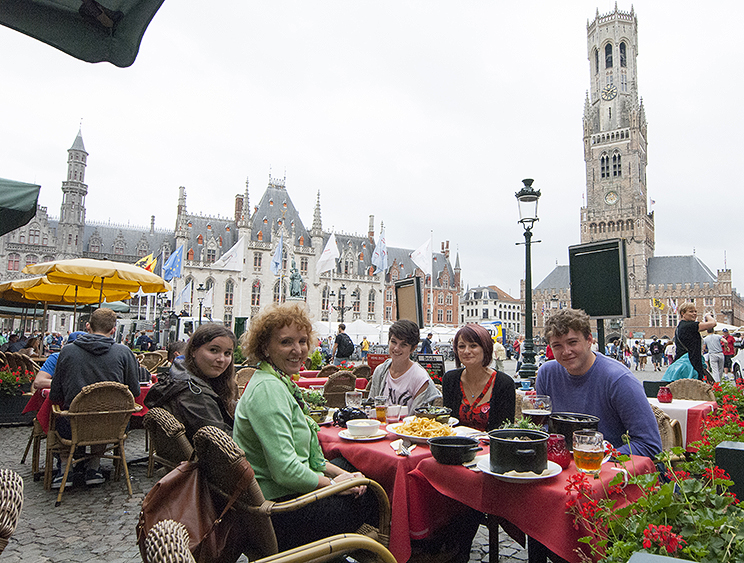 Moules-frites and beer in Main Market Square, Bruges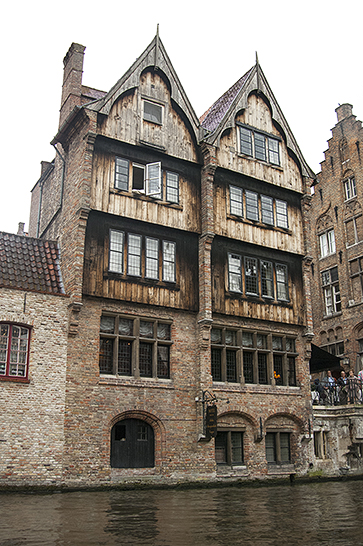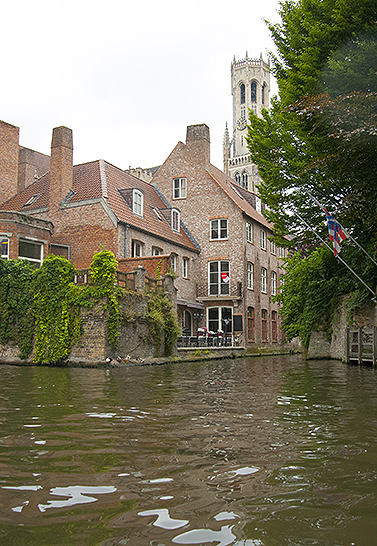 Bruges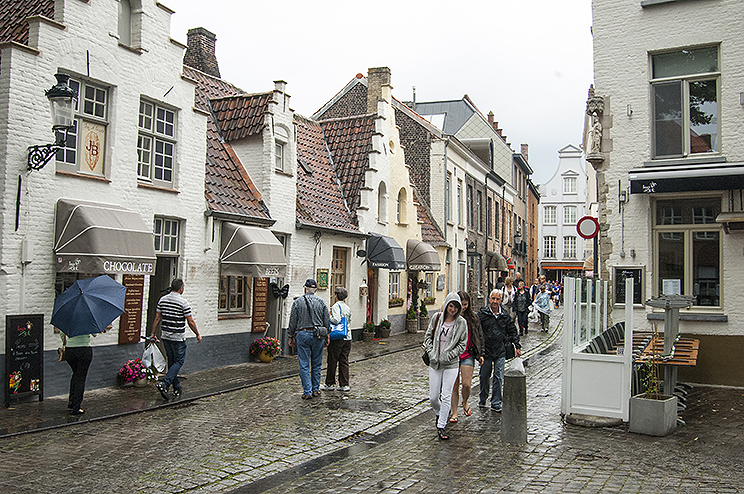 Bruges
Belgium - beer, chocolates, moules-frites, European Union bureaucracy and Tin Tin. The Economist often asks what is the point of Belgium? The British often ask "can you name any famous Belgians?" Can you? (NB Hercule Poirot is a fictitious Belgian detective invented by the English Author Agatha Christie). Belgium does however have the distinction of being the only country in the world that makes dark beers with same same variety and excellent standards of the English. Having said this Bruges is a perfect place for a romantic weekend away.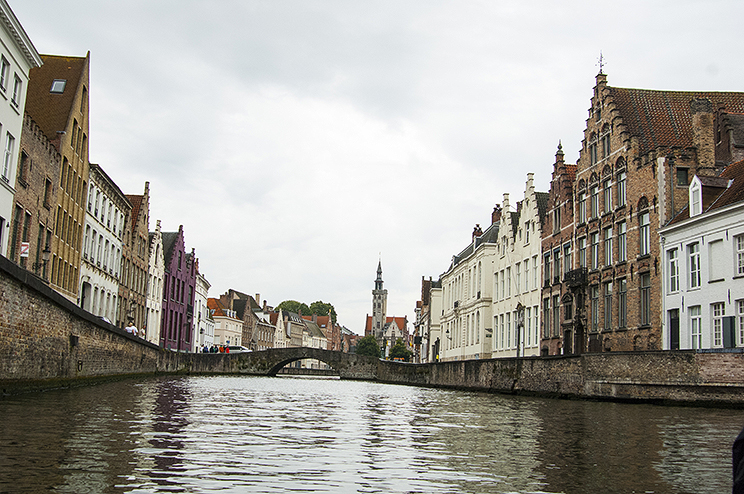 Bruges
Singapore - August 2014
(Photo from another website)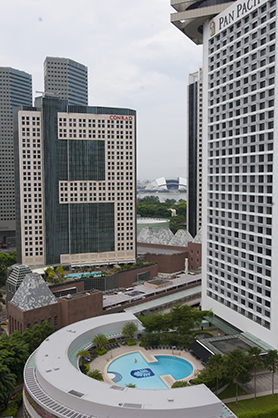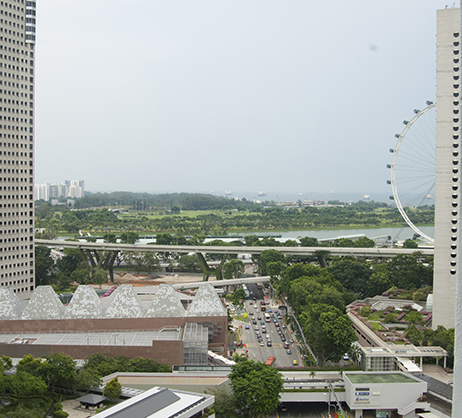 Verity's 18th Birthday - Dubai, August 2014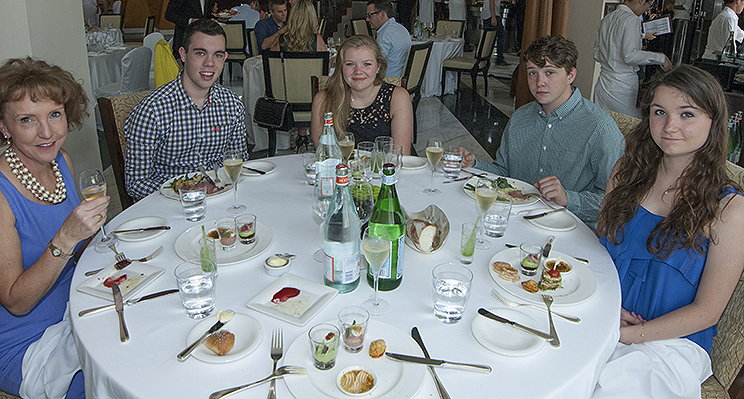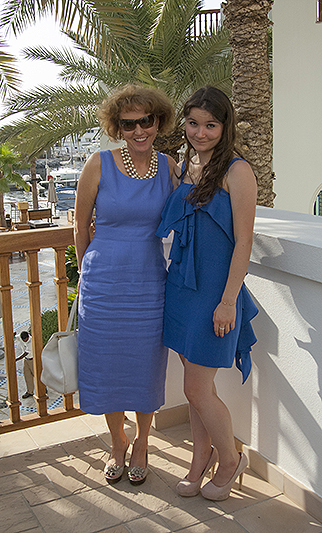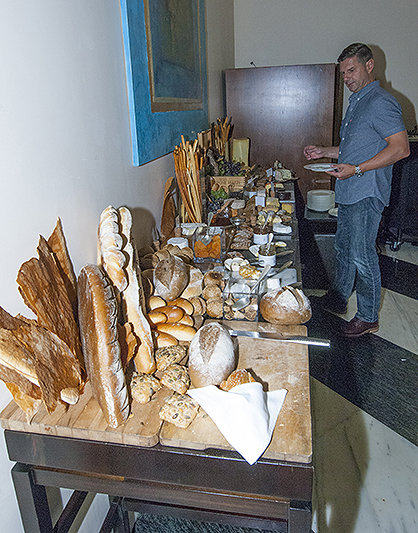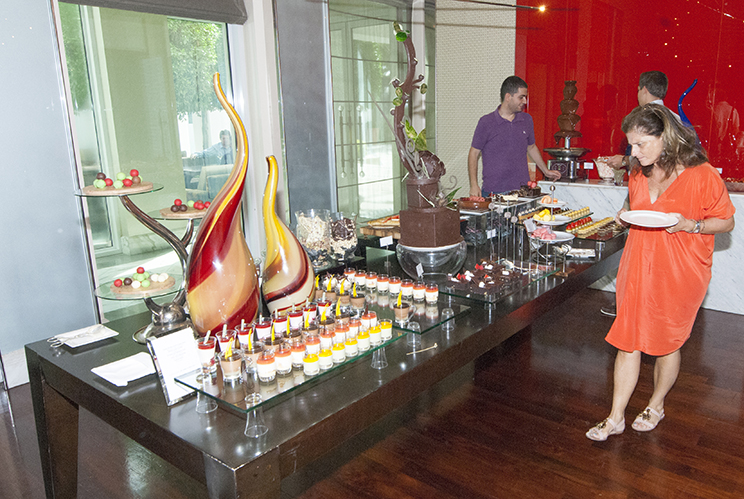 Dubai Friday Champagne Brunch at Park Hyatt Traiteur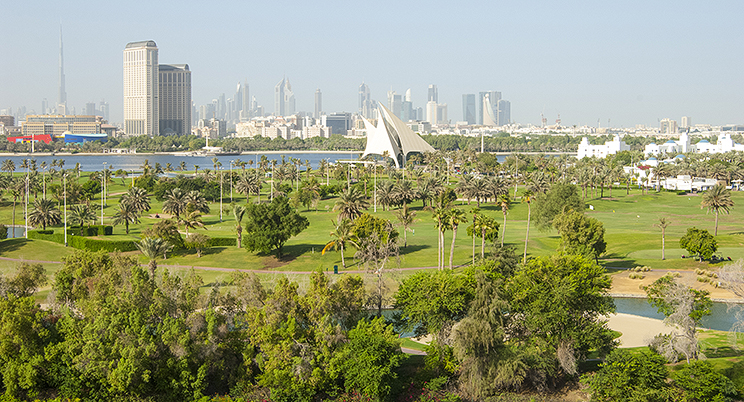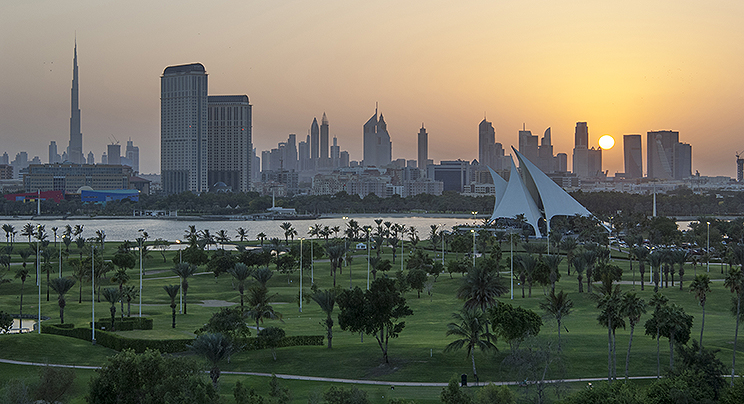 View from my new office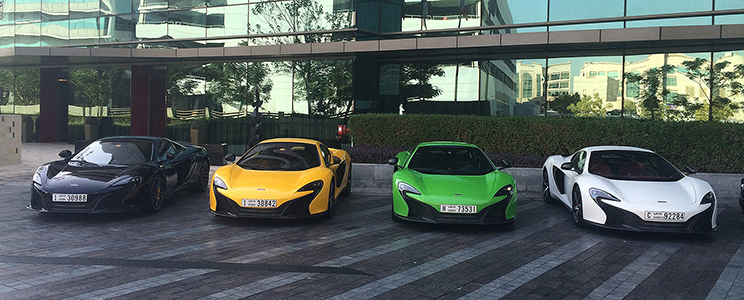 Four McLaren P1s parked outside my gym. Prices start at $1,150,000 each. Only in Dubai.
Four Seasons Hotel, Dubai, at Jumeirah Beach

Four Seasons Hotel, Dubai, at Jumeirah Beach
Finally, the new Four Seasons Resort being built a few minutes from our villa has opened. We were able to walk over for breakfast, where the staff gave us a great welcome and said we were their first paying customers. I've been lucky enough to work for a company that used Four Seasons as its preferred hotel chain and have therefore stayed in many of their resorts around the world. Four Seasons has the happy knack of making you feel special, as if the hotel is run only for you, even when it is full. Luxury is more than infrastructure, it is also about exclusivity, excellent staff and high staff to guest ratios. Four Seasons does this brilliantly. This is the only genuinely five star global hotel chain, although some individual hotels in other chains can also be good.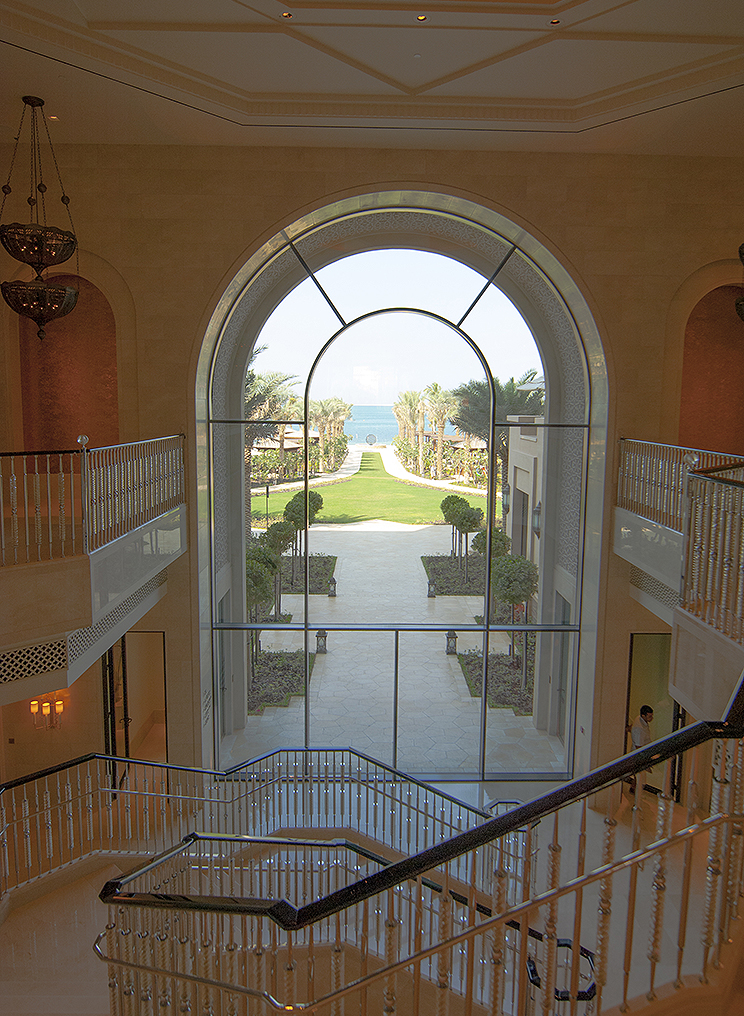 Four Seasons Hotel, Dubai, at Jumeirah Beach
Four Seasons Hotel, Dubai, at Jumeirah Beach
Four Seasons Hotel, Dubai, at Jumeirah Beach
Four Seasons Hotel, Dubai, at Jumeirah Beach
Four Seasons Hotel, Dubai, at Jumeirah Beach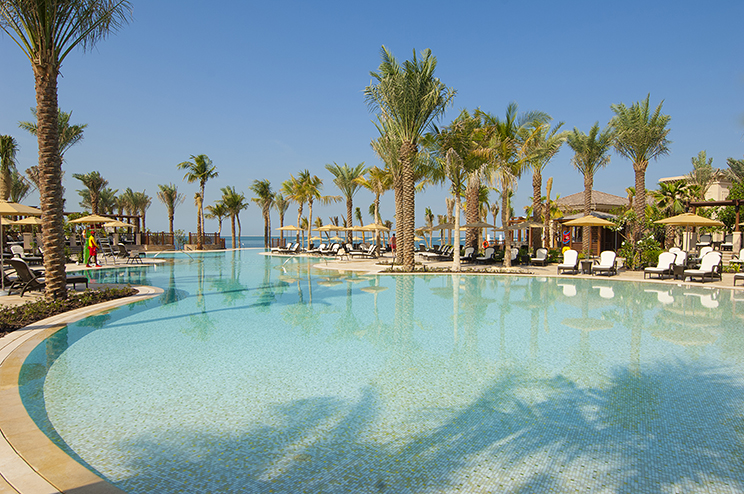 Four Seasons Hotel, Dubai, at Jumeirah Beach
Dubai Creekside Park - November 2014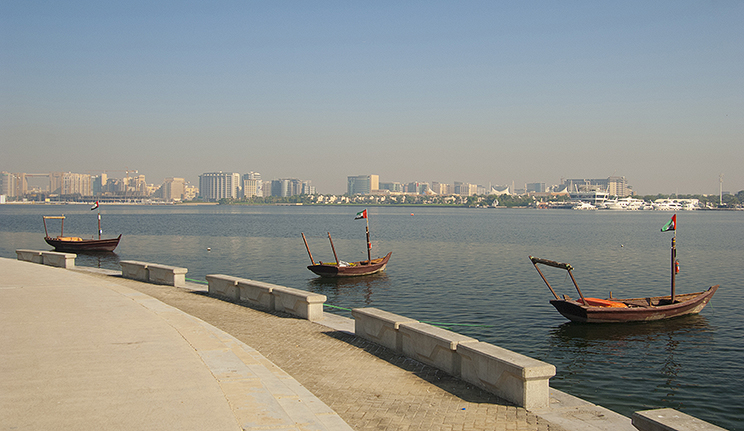 View from Creekside Park
A pleasant Saturday morning stroll around Dubai Creekside Park. Early on a November morning it was pleasantly cool and very quiet, apart from the busy sound of birdsong. There are plenty of open areas for picnics and purpose built barbecue stations. Burger outlets, coffee shops and toilet facilities are generously scattered around the grounds. There are children's play areas as well as a dolphinarium, aviary and camel and pony rides. There was also a cable car, which was closed. There are good views over the creek and the very verdant grounds.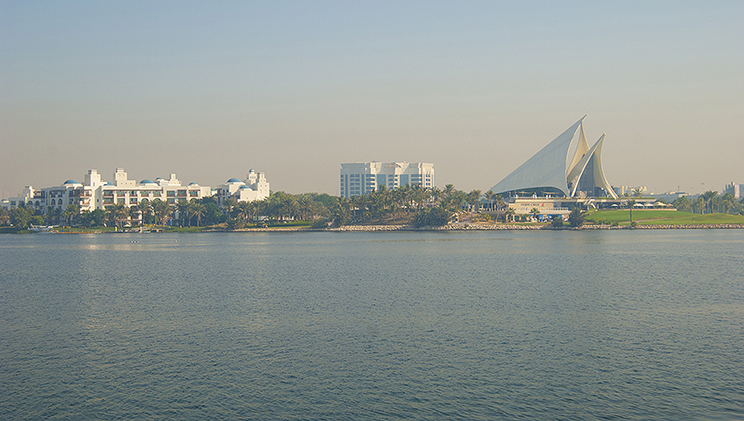 View from Creekside Park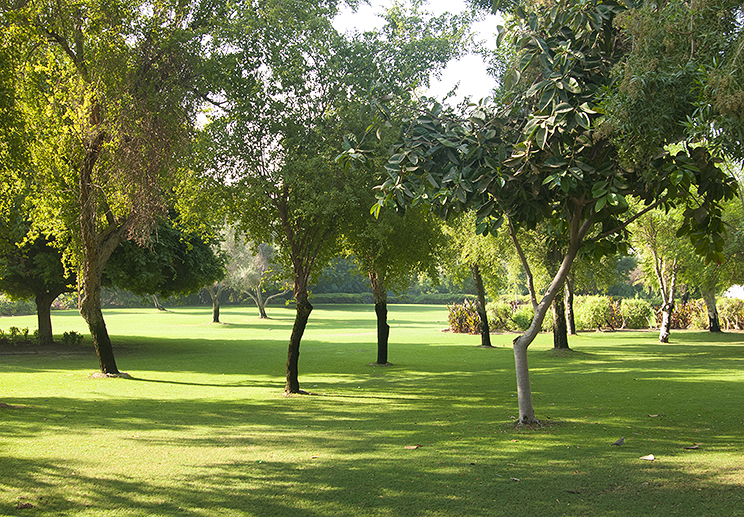 Dubai Creekside Park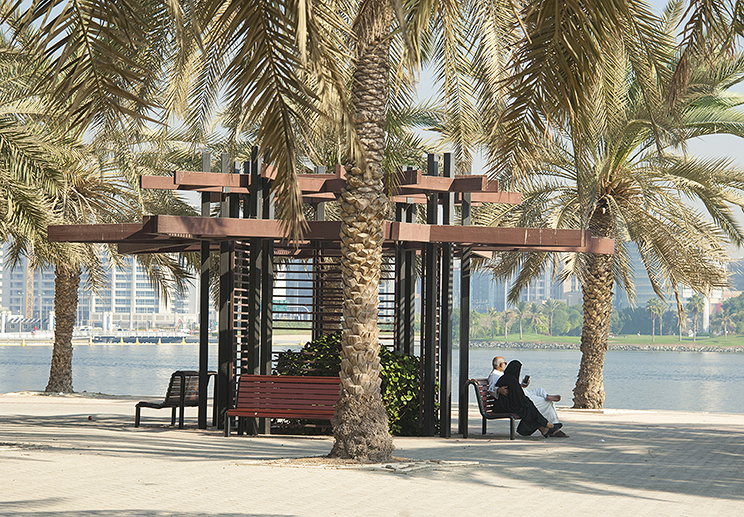 Dubai Creekside Park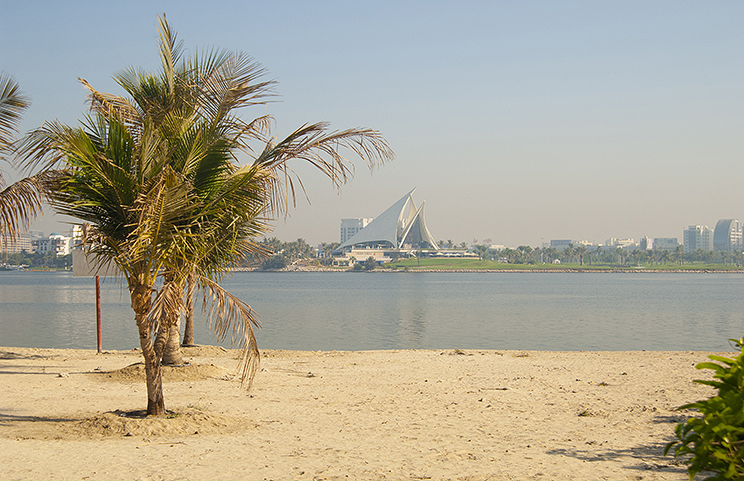 View from Creekside Park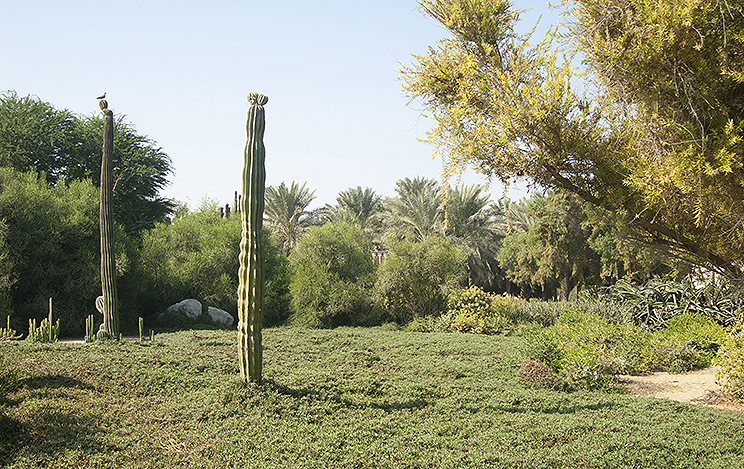 Dubai Creekside Park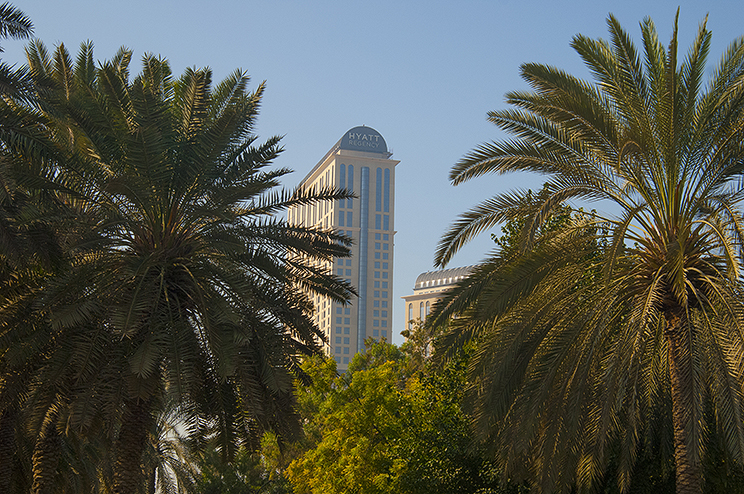 View from Creekside Park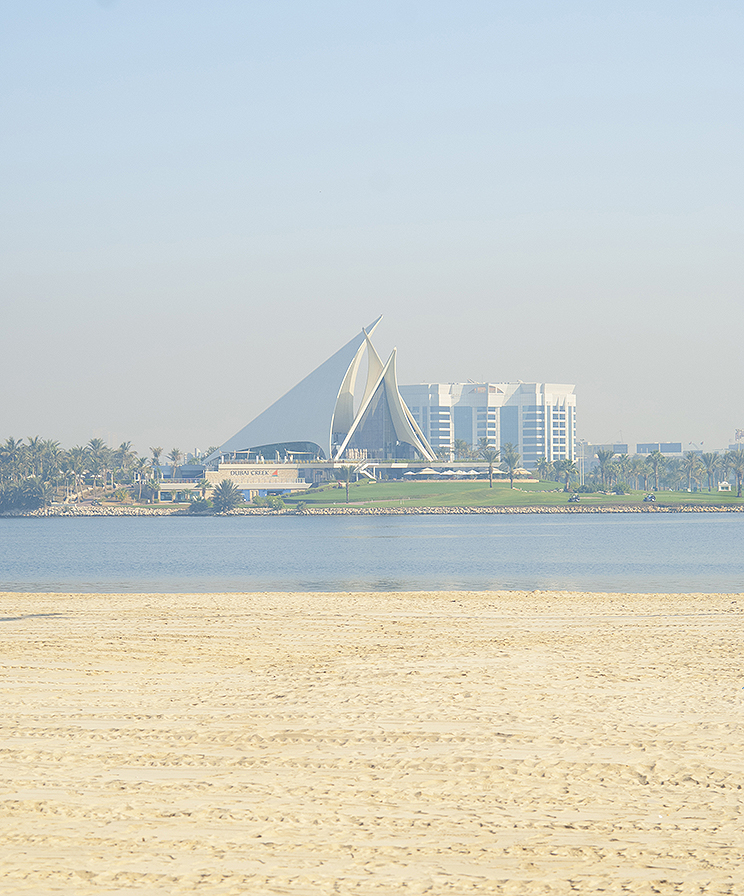 View from Creekside Park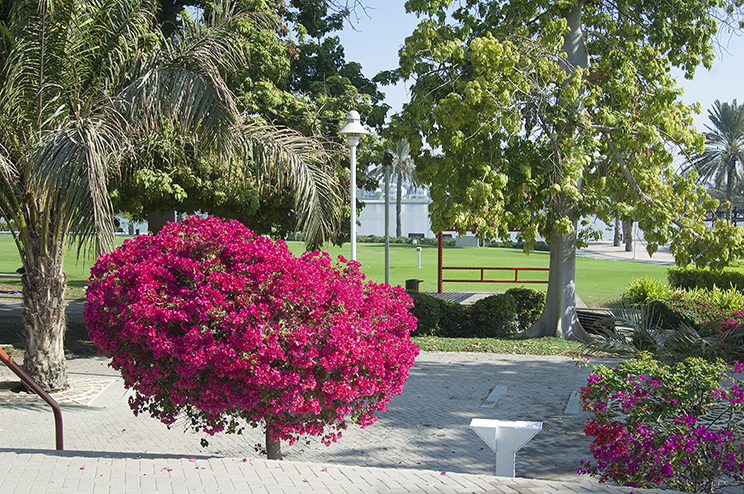 Dubai Creekside Park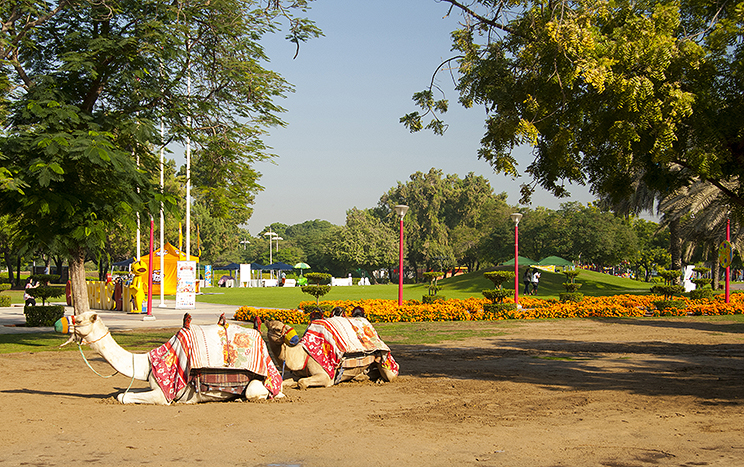 Dubai Creekside Park
Dubai - November 2014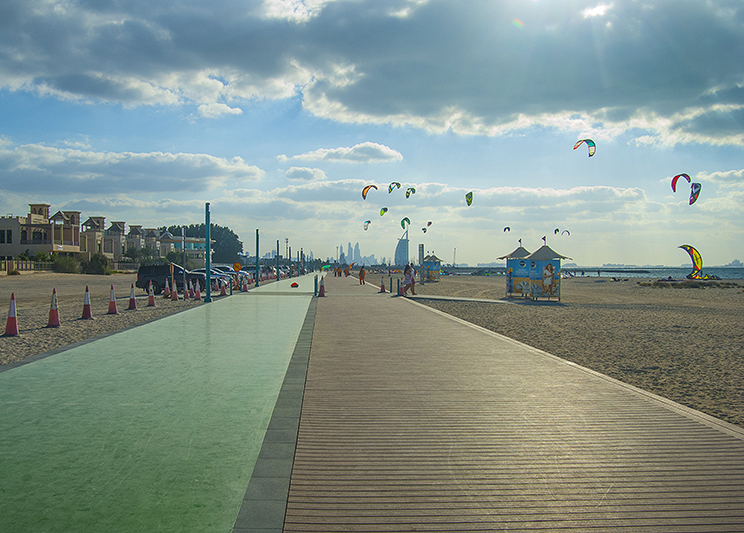 Kites on the Dubai Corniche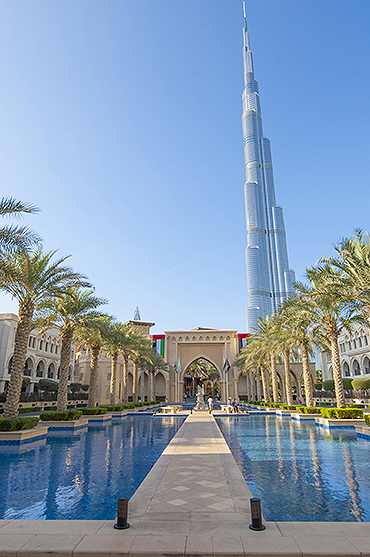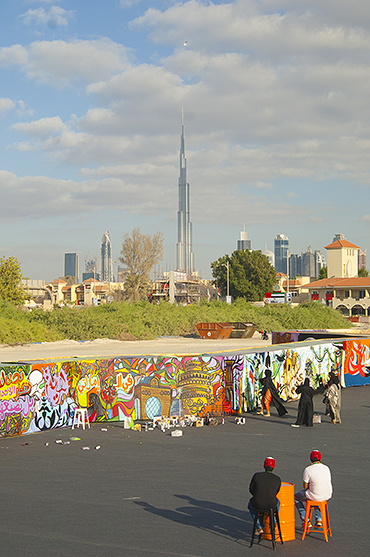 Burj Khalifa Dubai Graffiti Wall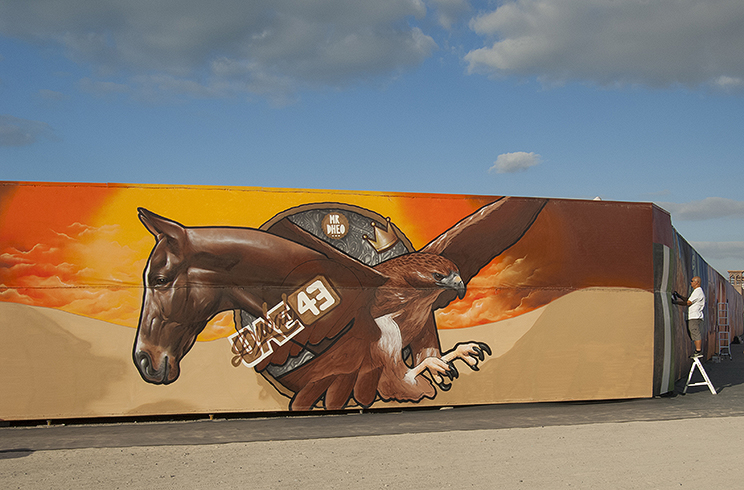 Dubai Graffiti Wall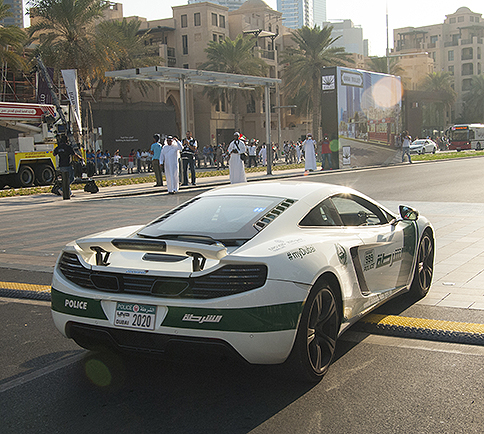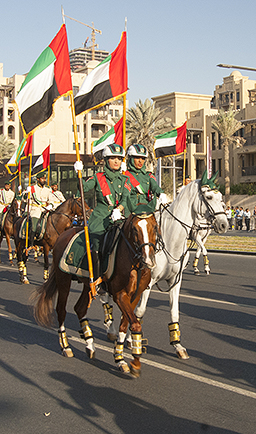 National Day Parade - McLaren police car and mounted policewomen.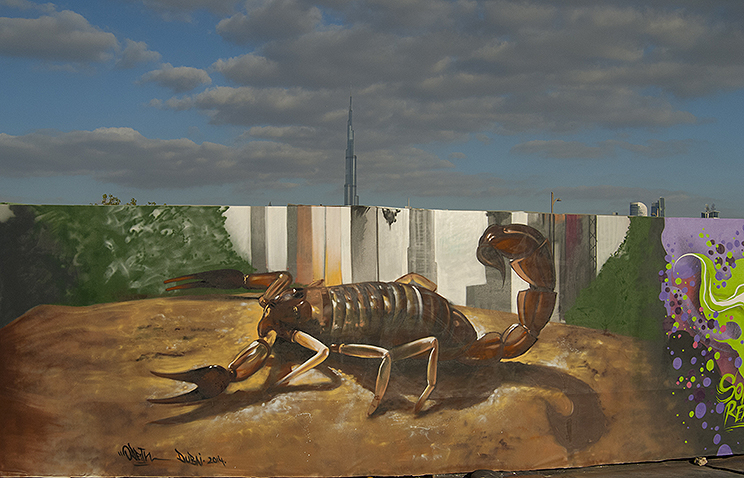 Dubai Graffiti Wall
Dubai - December 2014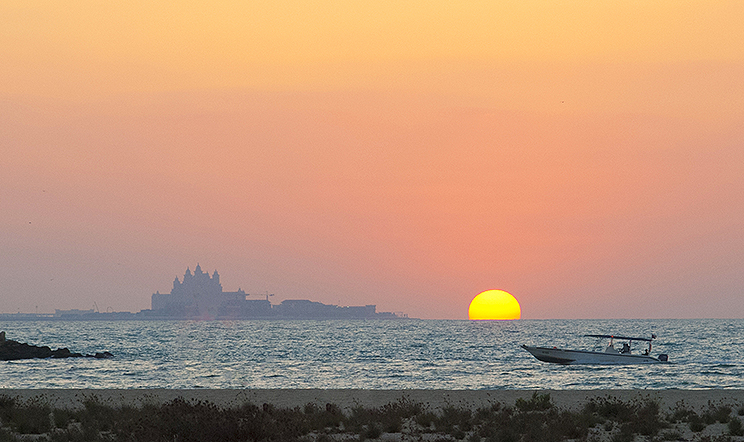 Sunset next to Atlantis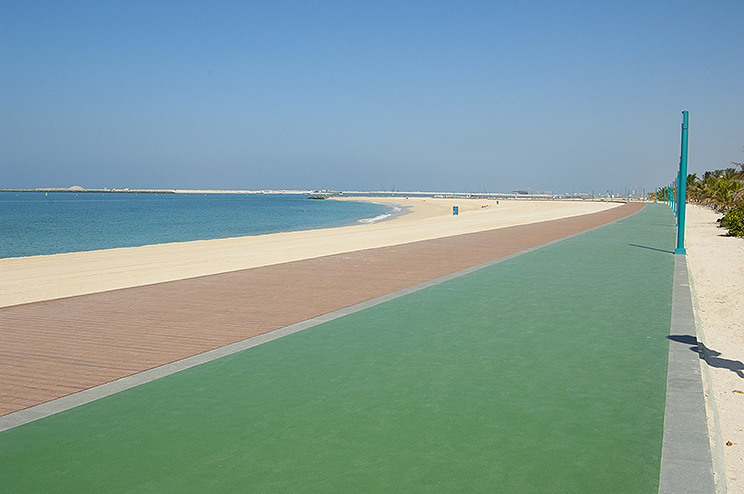 Dubai Corniche - at the height of the holiday season
Kite Beach, Dubai December 2014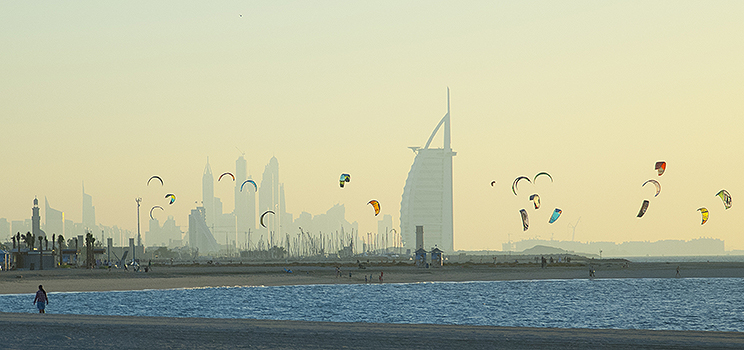 Kite Beach Dubai
Clair and I have taken to strolling down to our local beach in order to complete over 10,000 paces per day (my iPhone keeps nagging me to do it). It's cool and pleasant this time of year with plenty to see - with watersports, kite surfing and spectacular sunsets over Atlantis on the Palm and the Burj al Arab.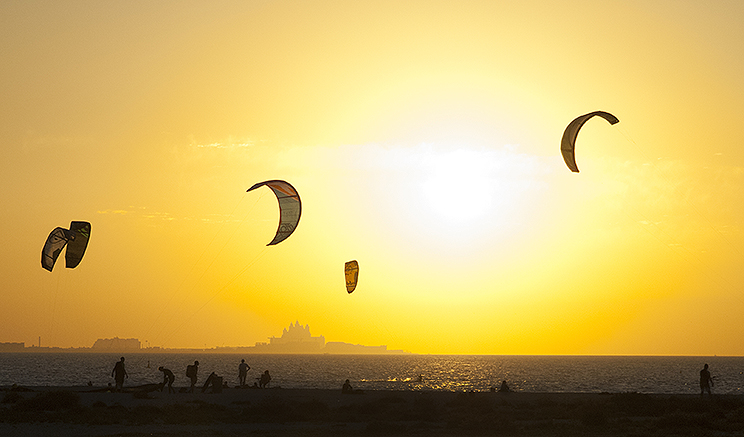 Kite Beach Dubai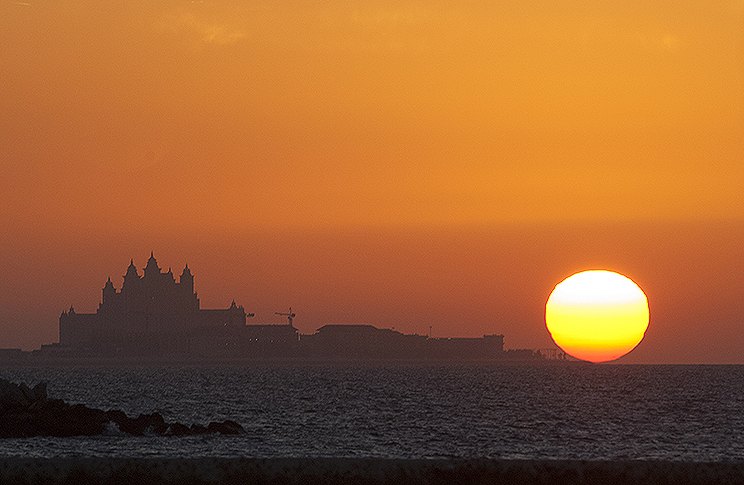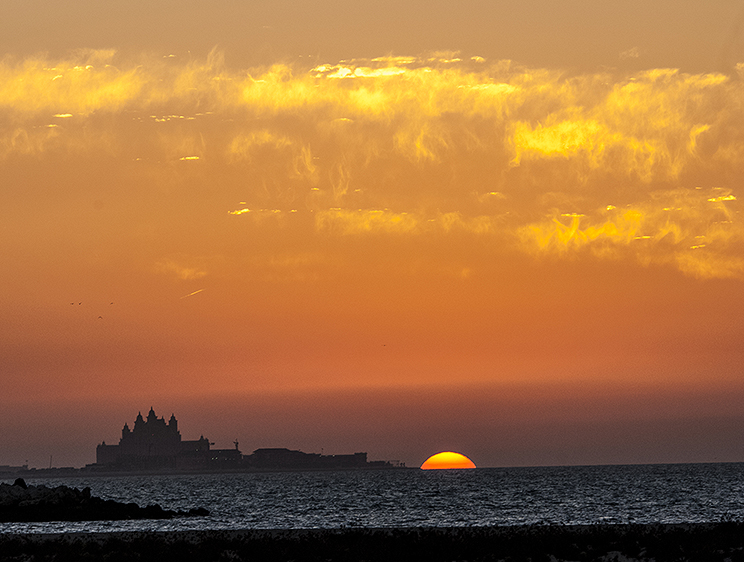 Aviation Club - Dubai
Photo from another website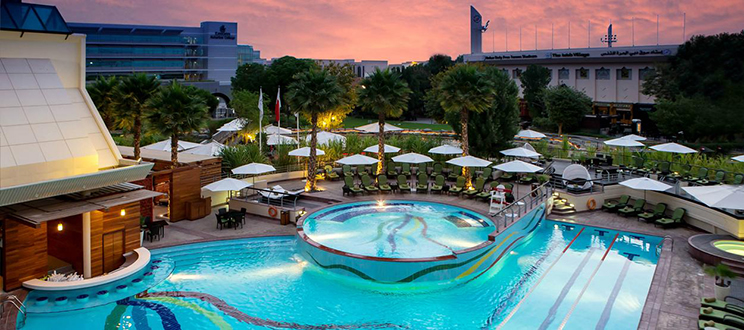 Aviation Club, Dubai
The Aviation Club is still excellent value for money despite its ownership passing from Dubai Duty Free to the Jumeirah Creekside Hotel, which was recently built next door. It has an outstanding gym, two squash courts, 4 tennis courts, saunas, swimming pool and fitness studios. It is also conveniently located next to the Irish Village and Century Village both of which are good entertainment venues with many licensed restaurants. I've been a member for many years.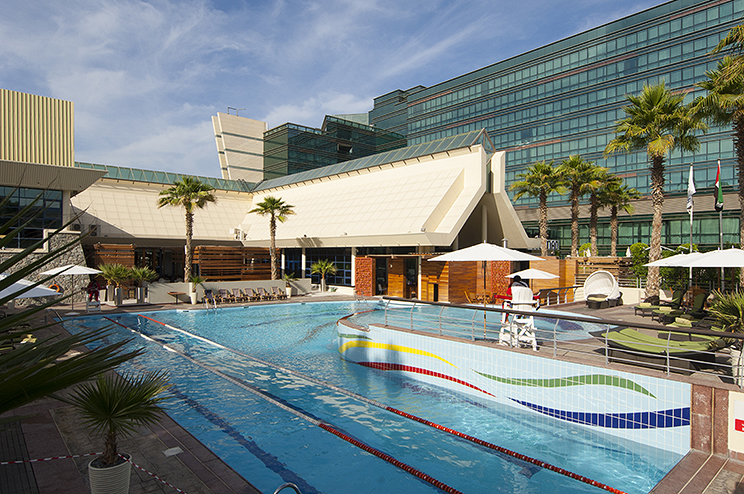 Aviation Club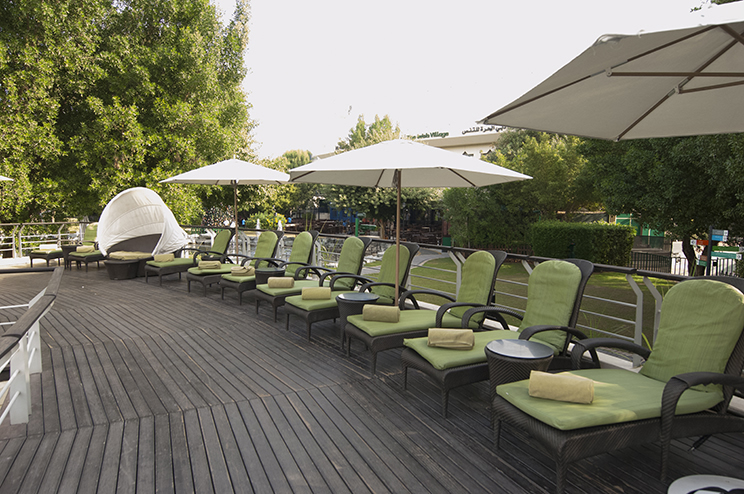 Aviation Club - Sunbeds overlooking the pool and Irish Village in the background.
Mercury Lounge Launch at Four Seasons Dubai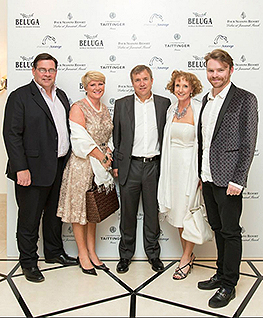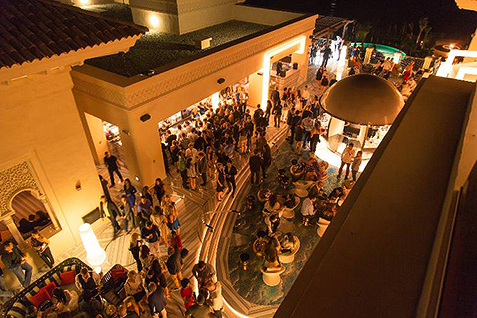 Mercury Lounge Launch - Four Seasons Resort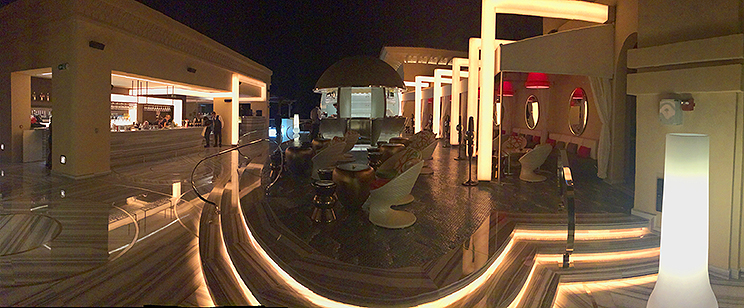 Mercury Lounge Rooftop Bar at Four Seasons Resort Jumeirah Beach
We were the first to arrive (above) but it was packed solid by midnight with Dubai's affluent, youthful and glamorous. A truly memorable evening with Tattinger Champagne spiked with Caviar, Makers Mark bourbon and Popcorn cocktails, excellent dirty Martinis and a few others that faded into a pleasant nebulous haze by the end of the evening. The canapes included tender Wagyu beef sliders, caviar blinis, wild white mushroom and foam mini-pots and frozen chocolate liquers. The hospitality as usual was outstanding. Combined with unrivalled views of the cityscape on one side and the coastline on the other this must be Dubai's best bar venue.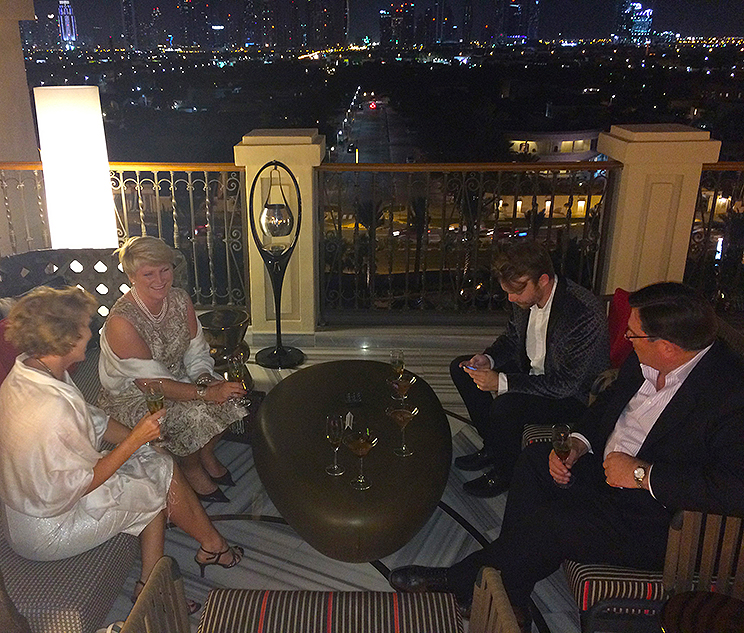 Mercury Lounge Rooftop Bar at Four Seasons Resort Jumeirah Beach
Dubai - December 2014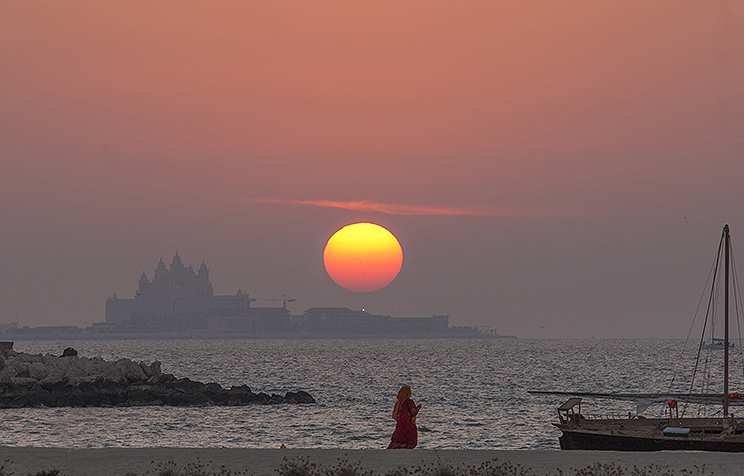 Another Dubai sunset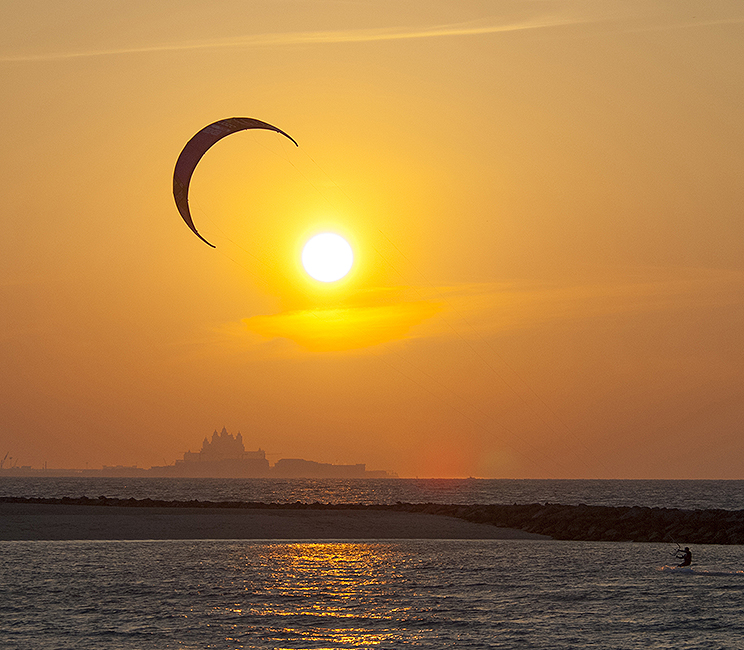 Kite surfer at sunset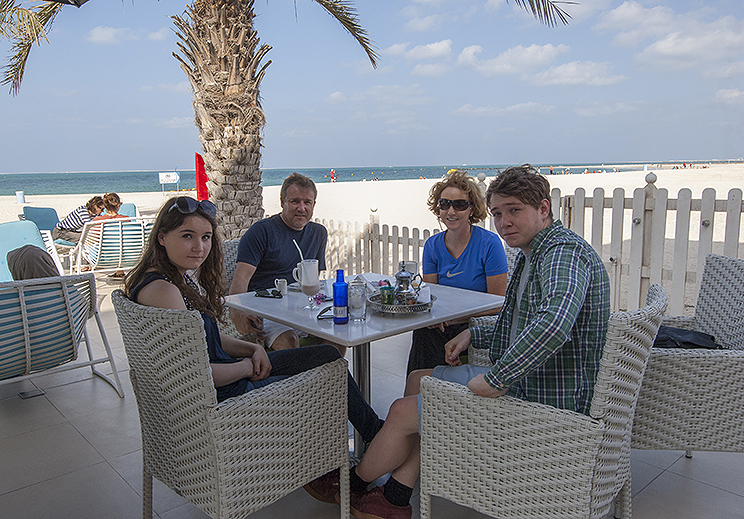 Morning tea on Jumeirah Beach
Our family is together for Christmas. Having tea half-way through our 11Km beachside walk before breakfast.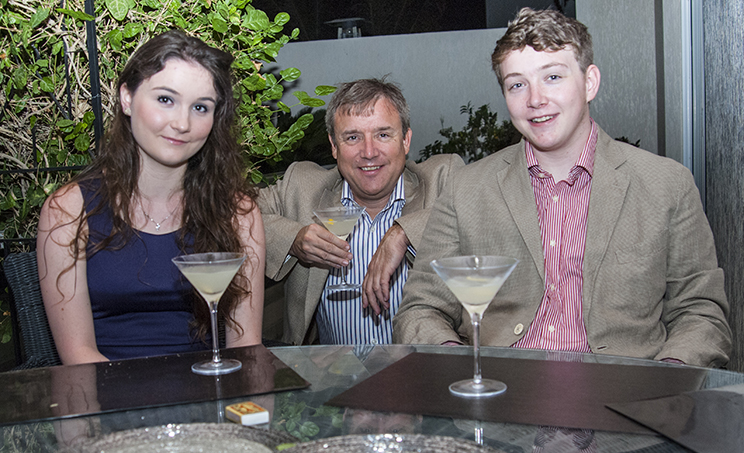 White Lady cocktails before.....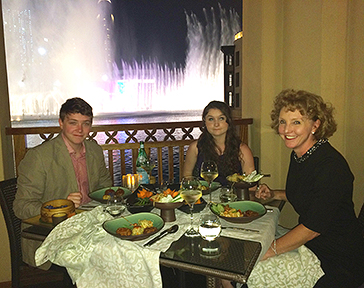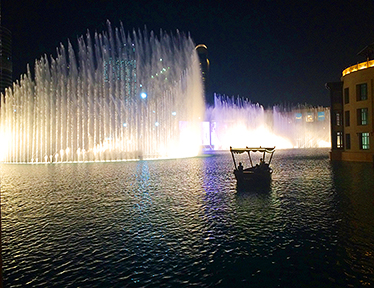 .....a fantastic Thai meal at Thiptara Restaurant, Palace Hotel, Dubai
Excellent family Thai meal overlooking the Burj Khalifa and Dubai fountains at Thiptara Restaurant.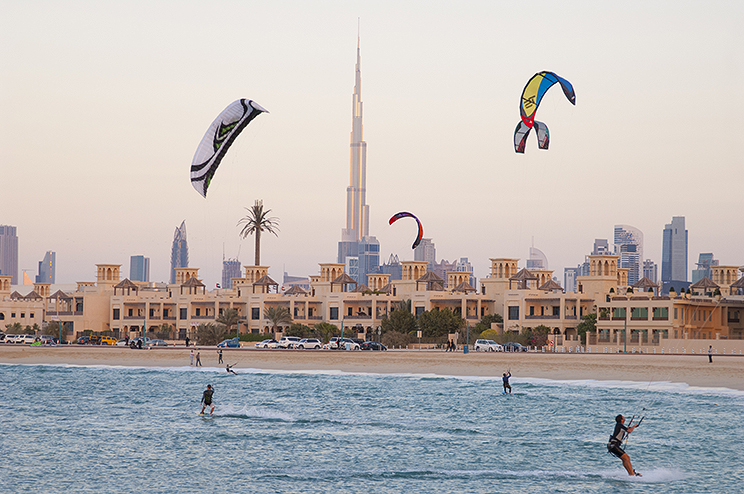 Kite Surfers on Christmas Eve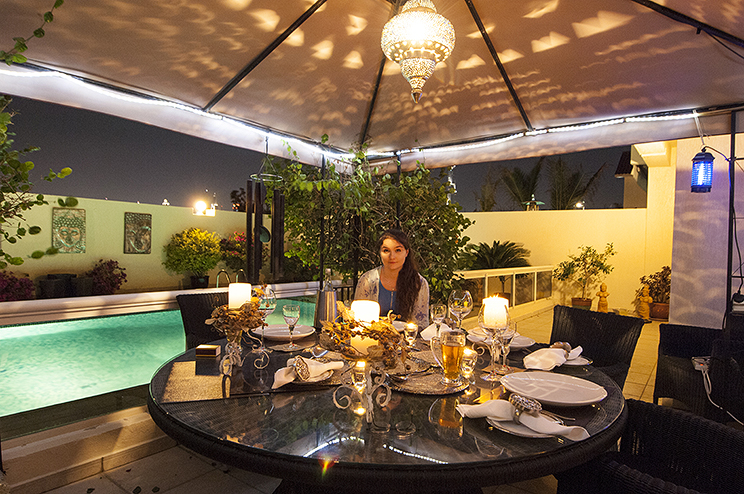 Christmas Eve supper in our garden